Hey everyone, here it is! The Relentless fab 1996-2004 Tacoma off-road rear plate bumper!
Key features:
- Made from 3/16", ¼", and ¾" thick steel, CNC cut and bent, and MIG welded for unbeatable quality and rugged good looks with the strength to back them up.
- Greatly improved clearance over low hanging factory bumper and hitch.
- Mounts through 1/4" steel mounting brackets, and uses 3 mounting points per side of frame. Compare this to our competitors using only 1-2 bolts per frame rail being held in shear!
- Standard integrated 3/4" steel recovery points are through welded directly to the mounting plates for strength to handle all recovery situations! No surface welded 'recovery' points here!
- Standard hi-lift jack lifting notches on every bumper
- Standard cutouts for factory license plate lights to be reused
- Each bumper is hand made to order to your exact specifications.
- Bumper ships in bare metal, or can be primered at request.
- Approximately 75lbs base bumper weight.
- Modified mounting for trucks with body lift is available. If a body lift is installed, please specify how much body lift is on your truck when ordering otherwise a bumper for a standard truck will be sent (0" body lift).
Pricing:
Base rear bumper with recovery points starts at $600 + shipping.
Options:
- Swing away tire carrier: Starts at +$350
- Add receiver hitch: +$100
- Recessed mounts for back up lights: +$40
- Possible hidden winch mount. (still designing)
- Add 1.75" tube wrap arounds to protect rear quarter panels (still designing)
- Modded mounting plates to fit body lifted trucks
Installation:
No vehicle modification is necessary to install. Simply remove the factory rear bumper and bolt the beefier Relentless rear plate bumper up with basic hand tools!
**Factory tow hitch will NOT work with this bumper. I can integrate a hitch into the bumper, but since I cannot get it officially tested like the factory hitch, it comes unrated for capacity and full responsibility and liability is on you if you decide to tow with it. I'm sure you can understand where i am coming from, theres just a lot of liability there that I can't claim for on-road use.
These are off-road bumpers.
Shipping info:
Rear bumpers can ship via UPS or Fastenal. All bumpers ship in bare metal and come complete with necessary hardware to mount your license plate, and additional grade-8 mounting bolts.
Base rear bumper ships to most places for approx. $50-$130 via UPS ground. *Options such as tire carrier requires shipping via fastenal freight truck due to extra weight/dimensions.
Fastenal freight shipping rates:
Pacific time zone: $75
Mountain time zone: $100
Central time zone: $125
East coast, hawaii: $150
Please allow time for your bumper to be expertly crafted to your specs. I build as quick as possible, but quality like this takes some time. Great looks, unbeatable quality and solid design is found in every Relentless product. Complete customer satisfaction is my goal!
Sample pictures:
Pictured is base bumper for a 3" body lifted application.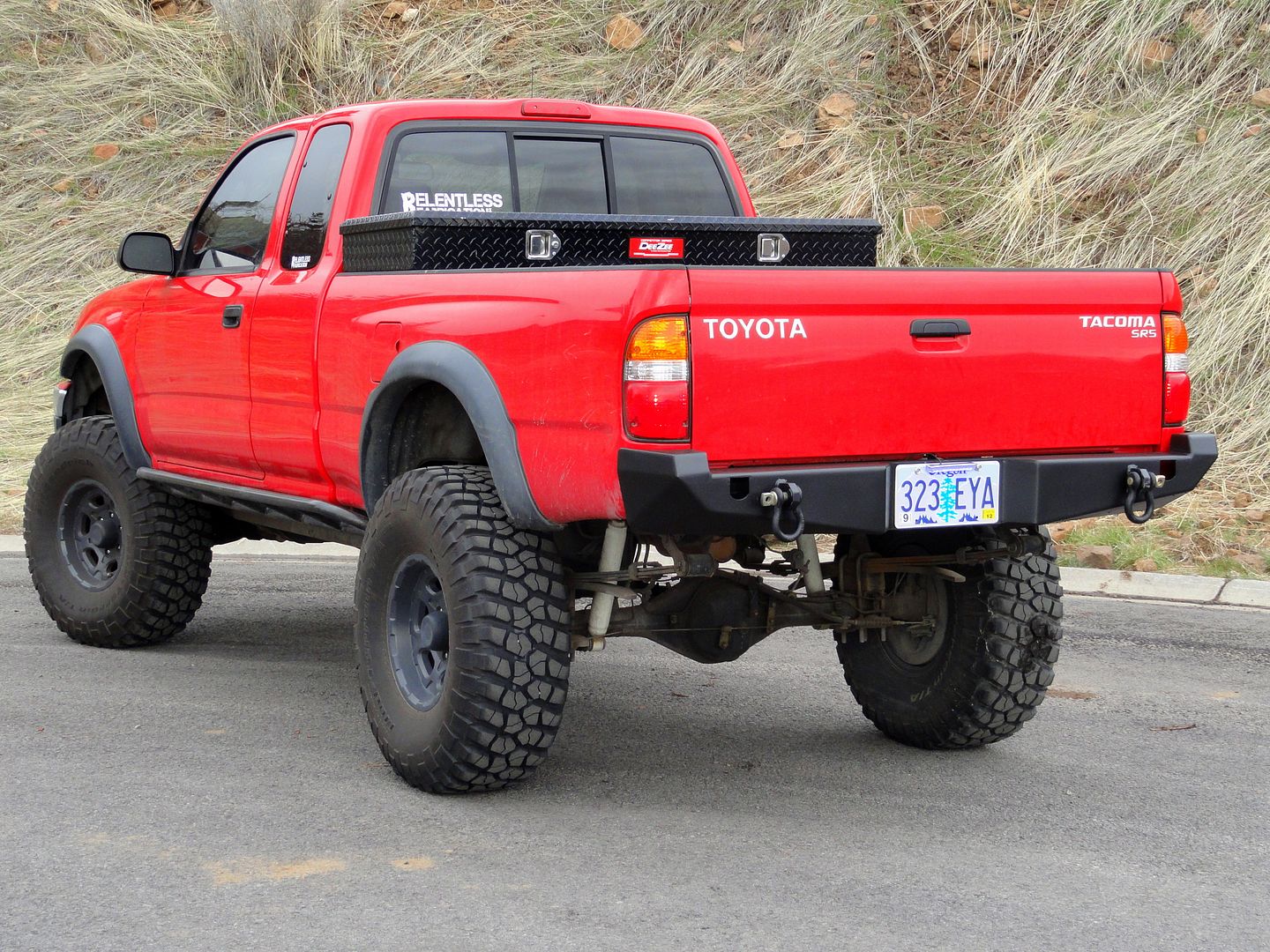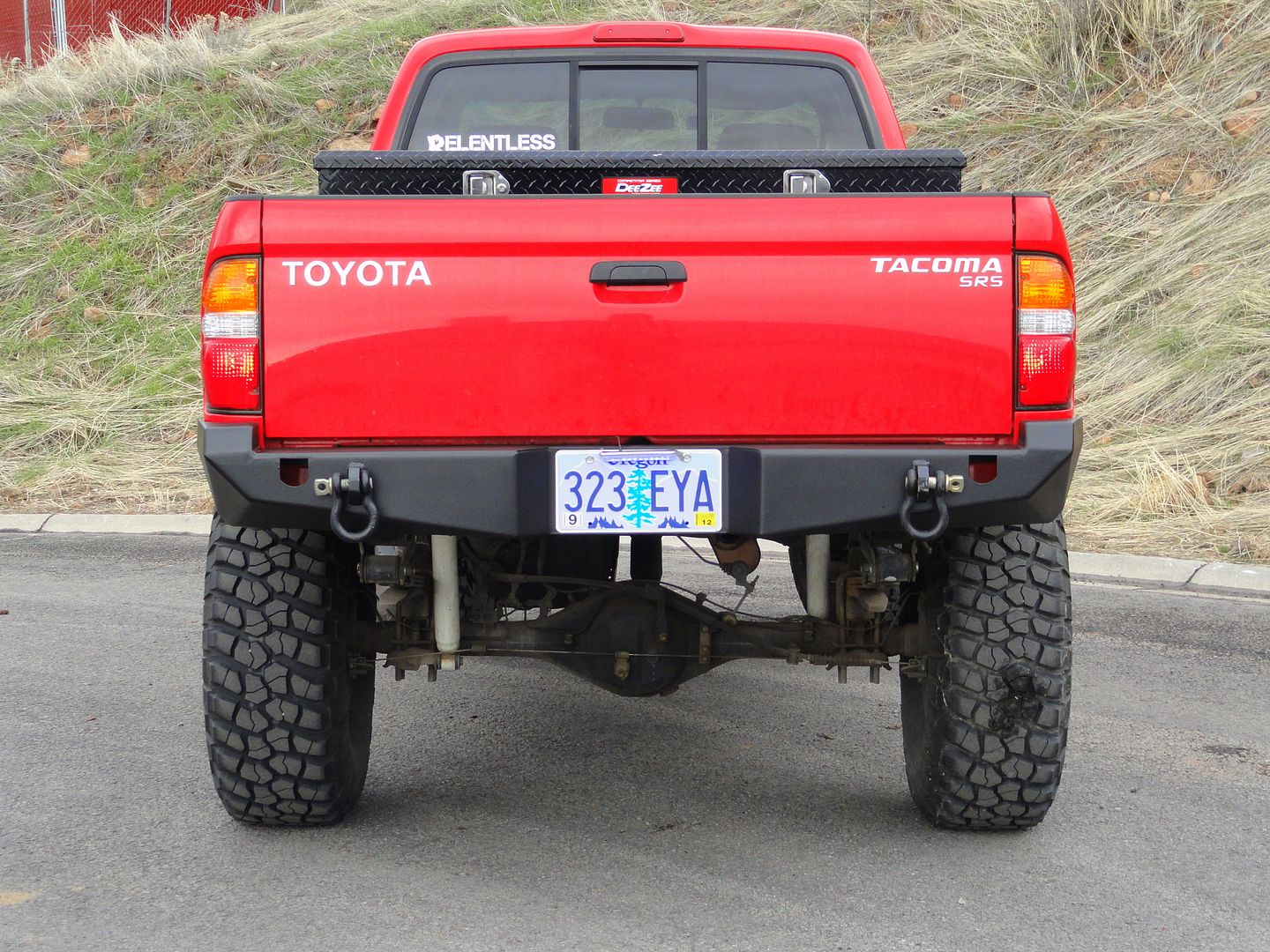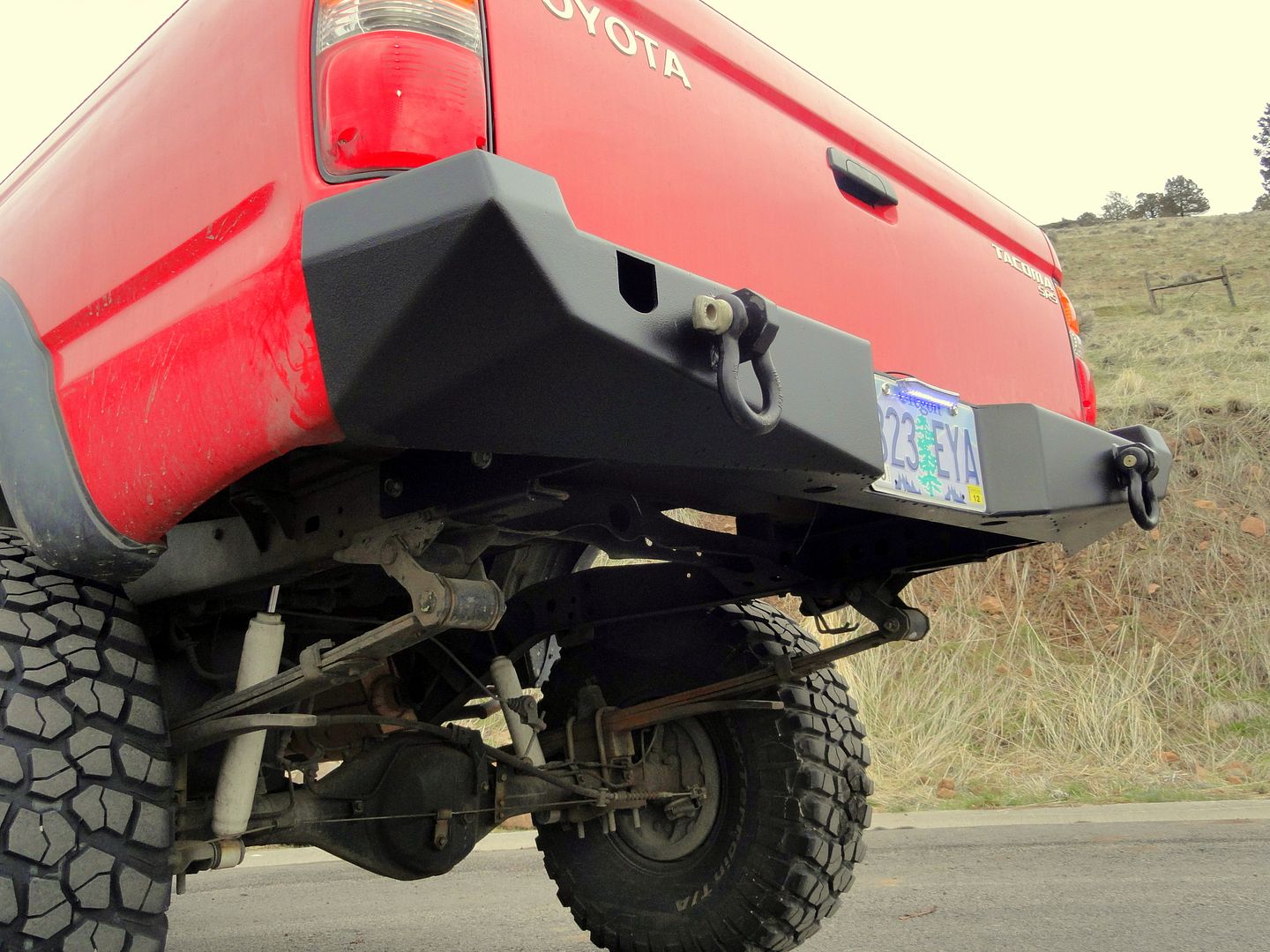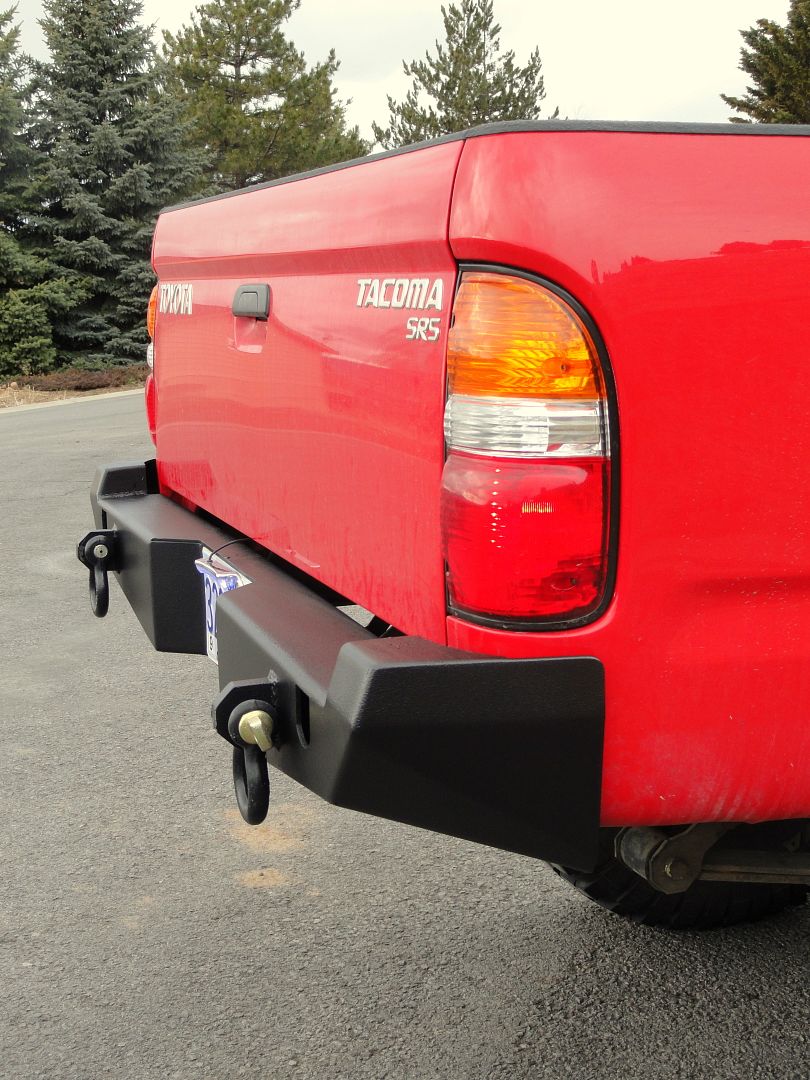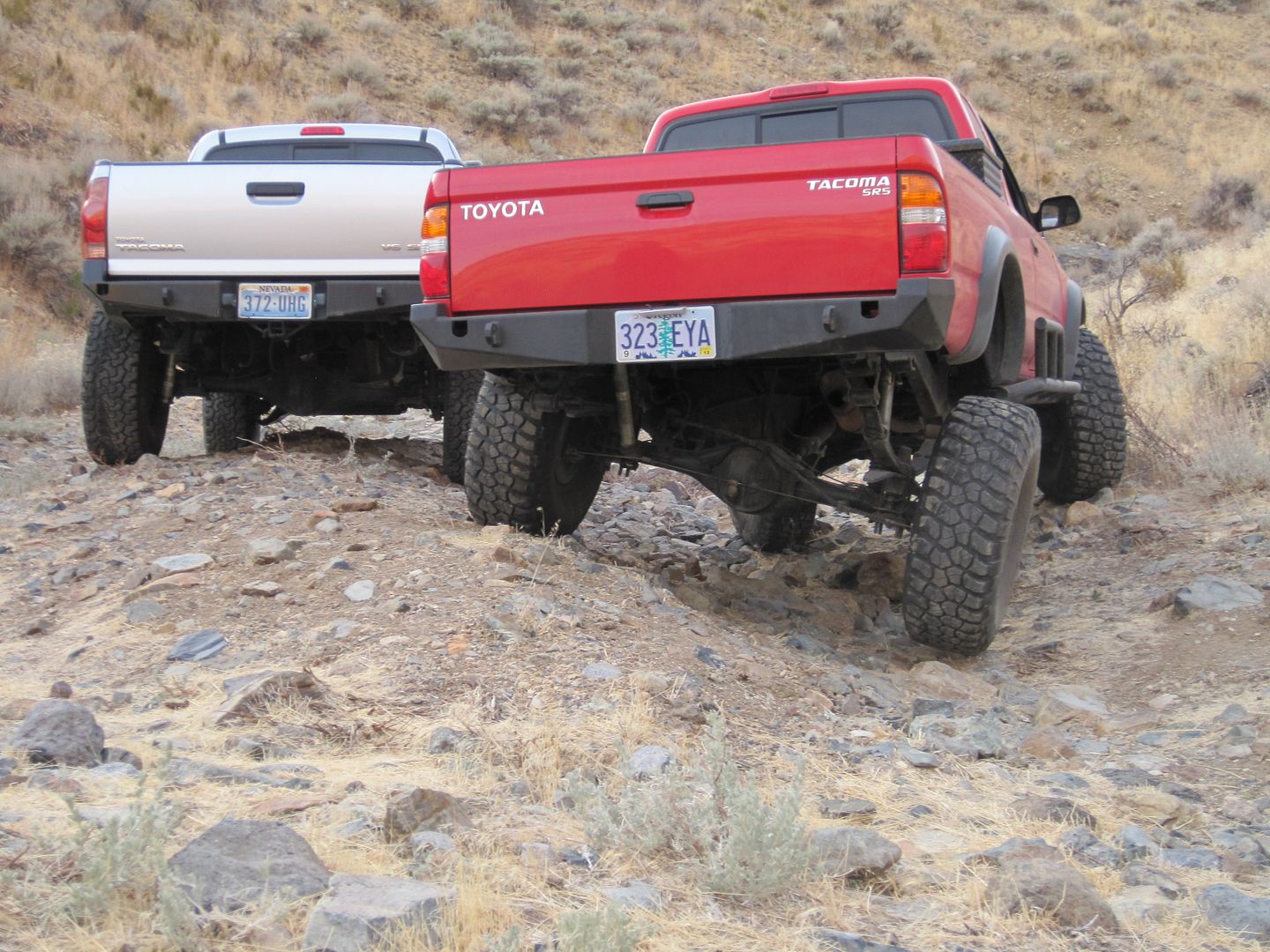 Jason's rear with: 3" body lift mod, receiver hitch, custom backup light cutouts, and swing-out tire carrier option.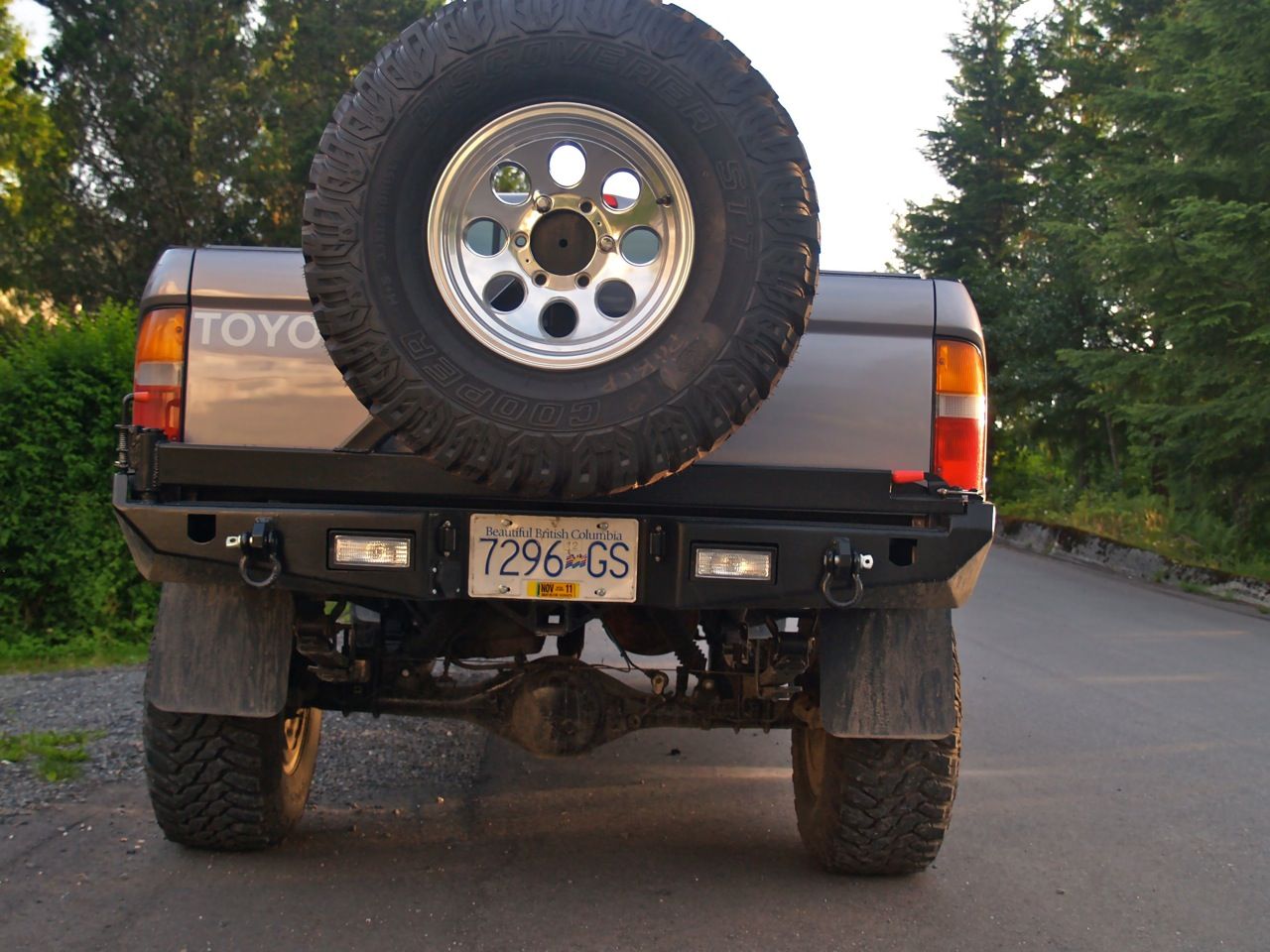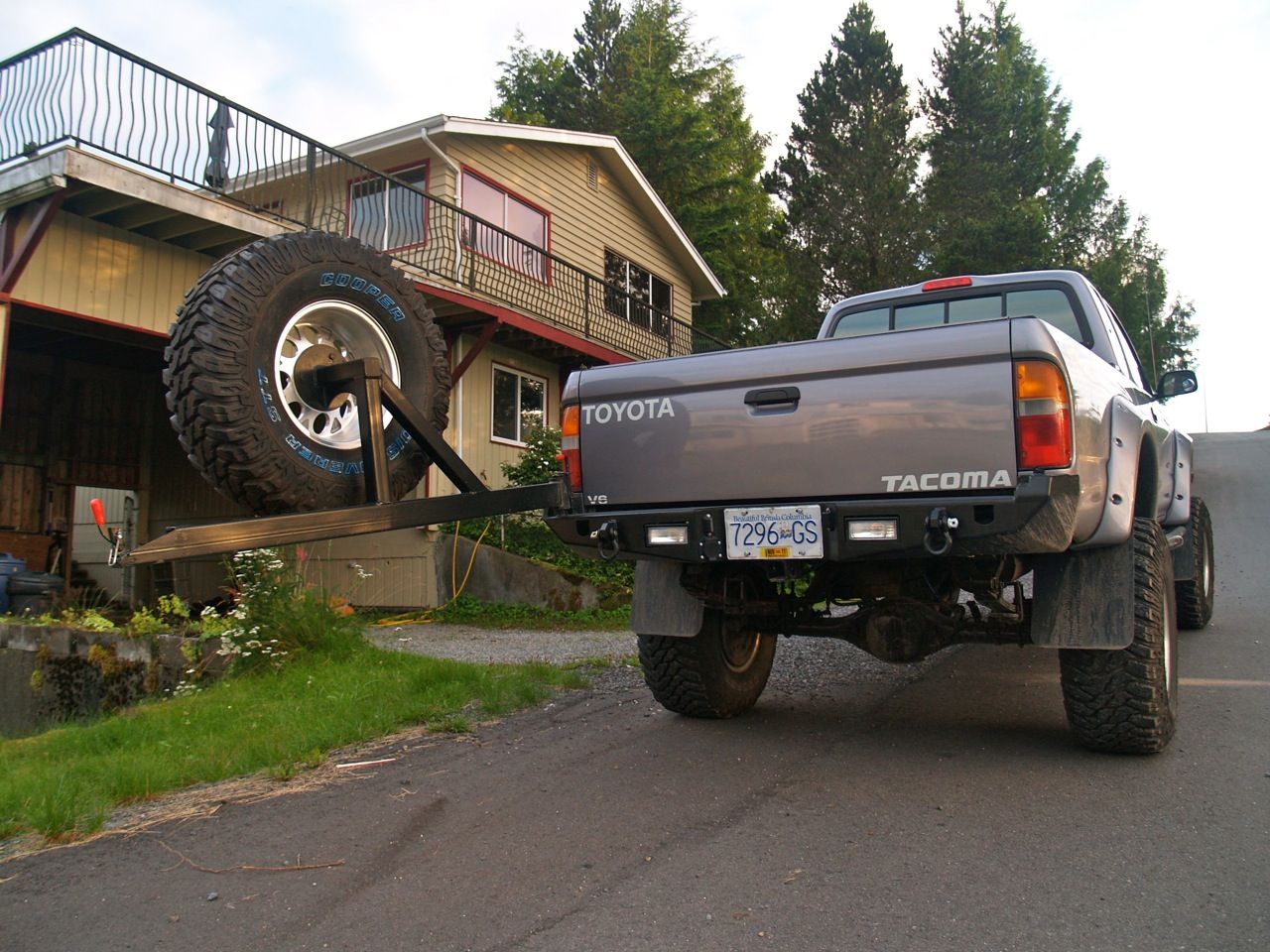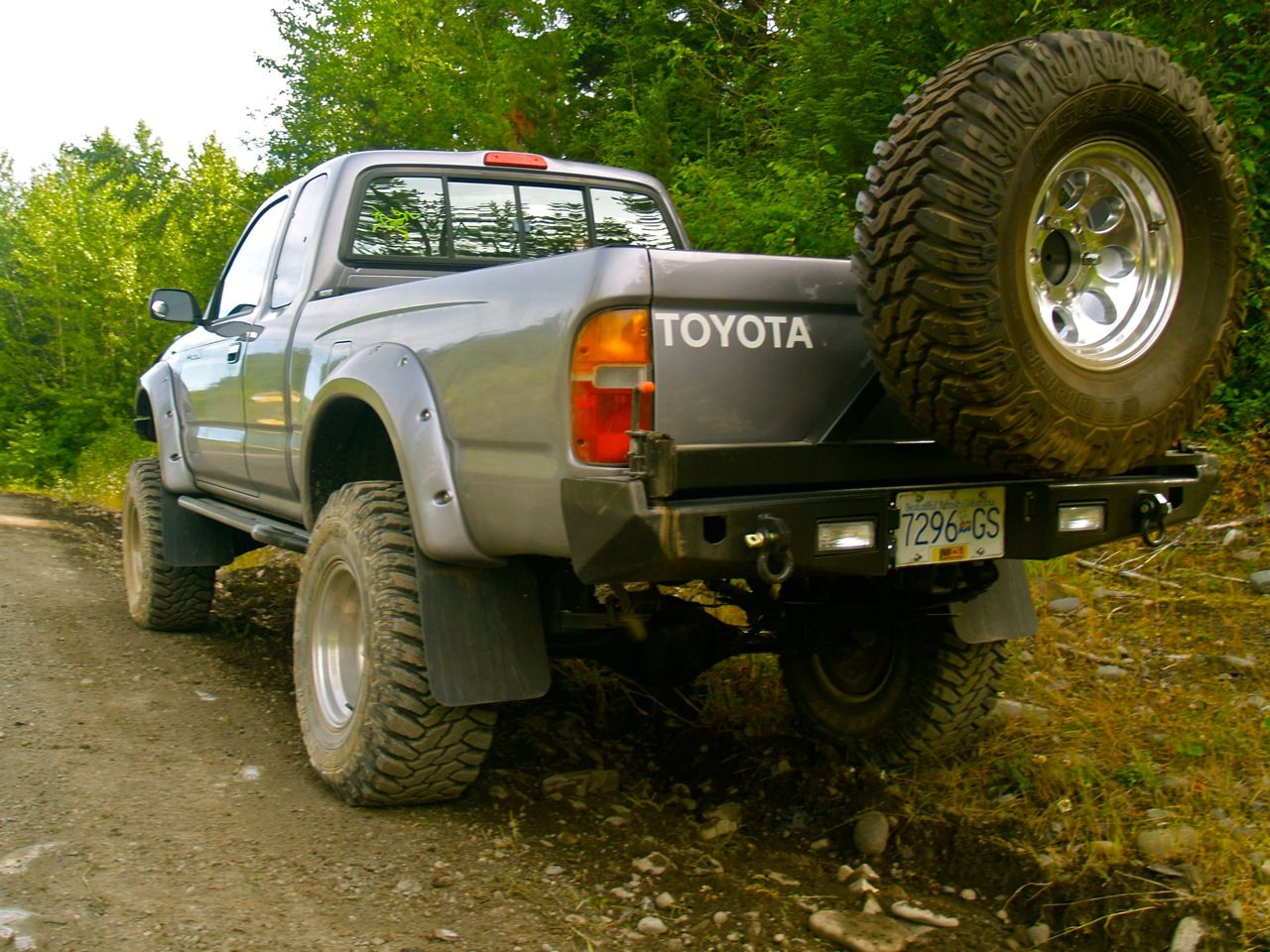 Bumper with back up light recesses and hitch