One of the most vulnerable parts of your vehicle when going off-road is your rocker panels. Be it a rock, log, branch, or even just that dirt pile you're driving over, anything hitting your lower rocker panels can cause some serious and unsightly damage before you even realize what is happening.
You say you have a set of factory or aftermarket tube steps installed and wonder why you'd need a set of Relentless rock rails? Well, you probably think those tube steps will do the job of fending off the damage…. Turns out you'd be surprisingly wrong! In fact, the step bars can actually lead to more damage on the vehicle once they begin to give way to that trail obstacle.
So, what you need is some affordable protection available in versions that either bolts or welds directly to your vehicle's frame! Relentless Fab rock rails will do the job through years of abuse and punishment, all while complimenting your vehicles looks. Not only will they fend off damage from trail obstacles, they can also serve as a hi-lift jacking point anywhere along their length. Further, they can be used as steps to get in or out of the vehicle, or to aid in accessing a roof rack or in bed tool box. Maybe you aren't even one of those hardcore off-roaders? Well, they'll still help protect your vehicle from runaway shopping carts, or the door of the car that would have been carelessly flung open right into the side of your truck while at the hardware store.
Key Features:
- 2" square .120" wall U.S steel tube structure, 1.75" round tube outer rails.
- oversized 3/16" thick CNC cut gussets, and frame plates.
- Outer rail angles upward 15* standard std to give increased clearance, improved strength.
- Available to fit any Tacoma cab/bed configuration.
- 2 styles of optional kick-outs available.
- Sold as a pair of rails (driver and passenger sides, side specific).
- Complete set of ˝" Grade-8 hardware included with bolt on option.
Options:
- Want your sliders even beefier? I can use thicker walled tube at your request for an additional fee.
- Optional hybrid square-round style available with 2"x3" inner rail for extra strength, or to help hide the frame on body-lifted trucks
- Available to fit body-lifted trucks. *Please mention when ordering, extra fee may apply.
Installation:
In order to install Relentless rock rails, welding to the frame of your vehicle, or bolting to the frame with basic tools is necessary.
More information on our website:
http://www.relentlessfabrication.us/...sort=priceDesc
Bolt-on option:
A complete set of 1/2" Grade-8 hardware and special mounting parts are included with these sliders! All you need to do to install them is paint them and bolt them on!
No drilling required
for basic install, though there is an optional hole in the bottom that intended for extra strength those that are going to bash them pretty hard. Remember, sliders are intended to prevent damage to an extent, however they are subject to failure if pushed past practical limits.
FAQ
Q. What is DOM tube upgrade?
A. DOM tube is an additonal process in manufacturing the tube that makes it 175% more resistant to denting vs the standard HREW tube, perfect for the hardcore rock crawlers and those who want nothing but the best on their truck!
95% of people probably dont need the extra strength, but it is an option if you really want the best! No cheap china DOM here, I use USA steel from a large national steel provider.
Shipping info:
Sliders can ship Fedex ground (excluding bolt on due to weight/dimension), or via Fastenal/Estes freight. Not all services may be available to all locations. Typical charges are $40-$250 shipping depending on how far the destination is from my shop (Sparks, Nevada).
Contact me with your ZIP/postal code for shipping quotes, or enter your information in at the shopping cart during checkout on my website.
Combined shipping discounts are available with Fastenal freight when shipping multiple armor items in one order; Contact for more info.
GB sliders shipping to Hawaii!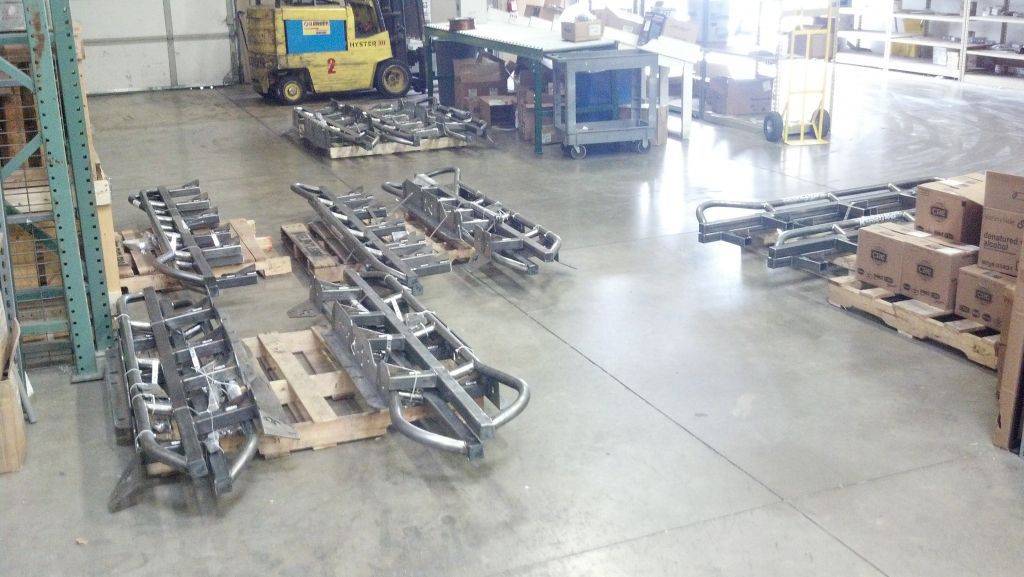 Sample images:
DCLB true bolt on, 2pc kickout: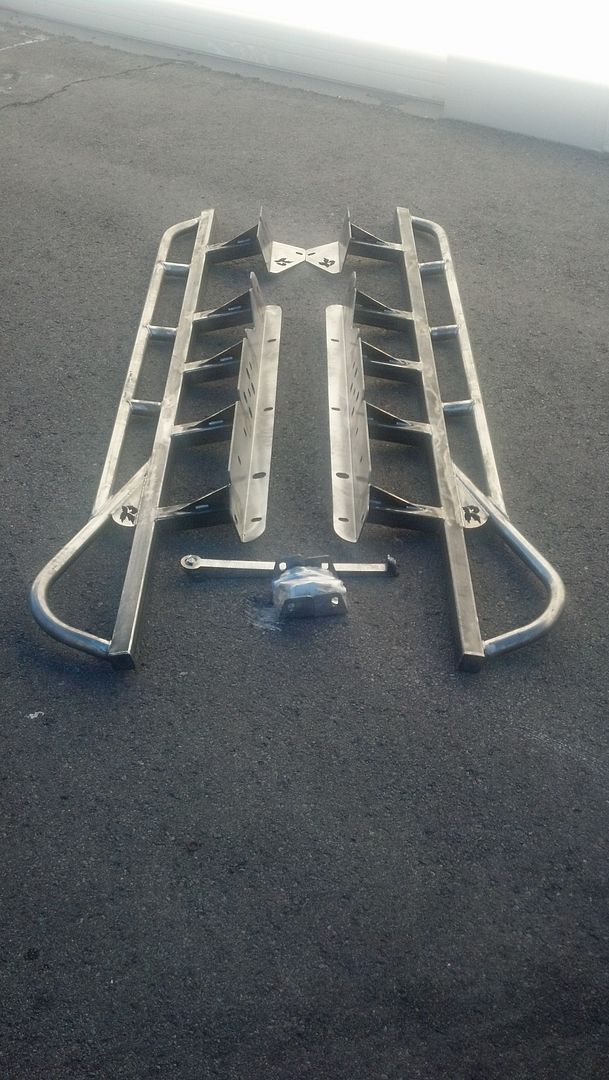 96-04 xtra cab 2" hybrid with optional kick-up hoops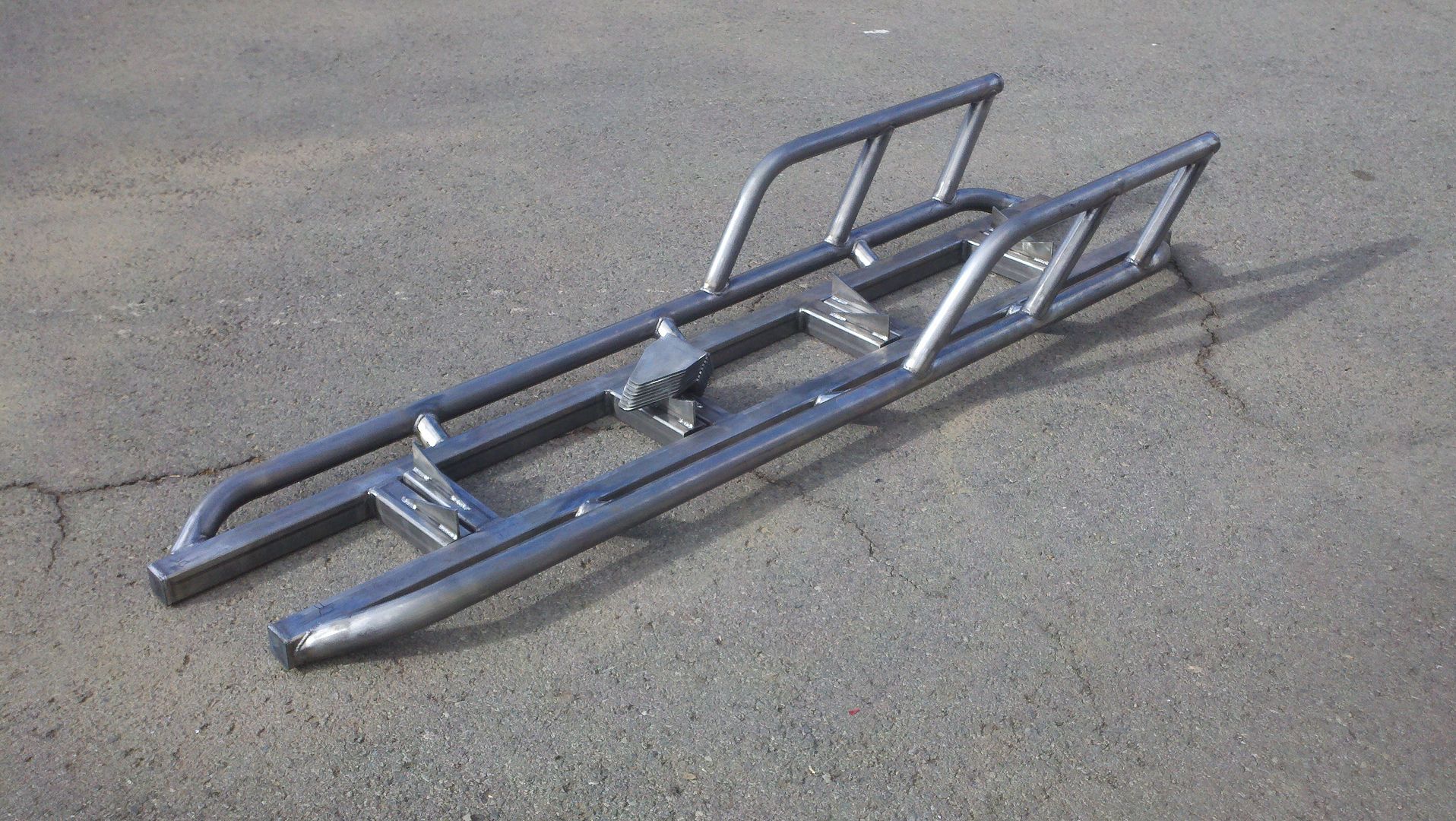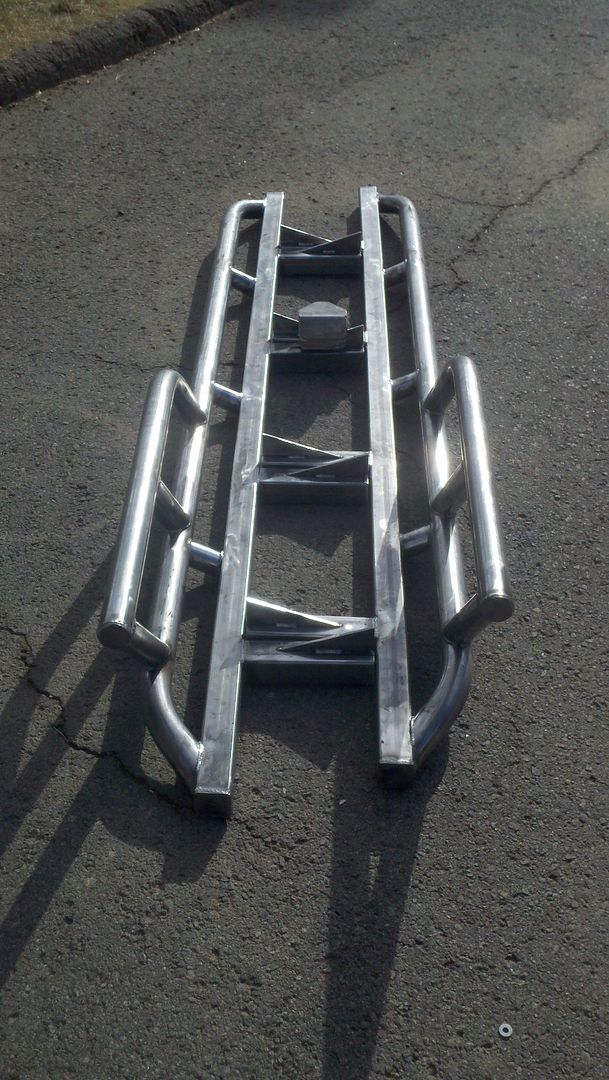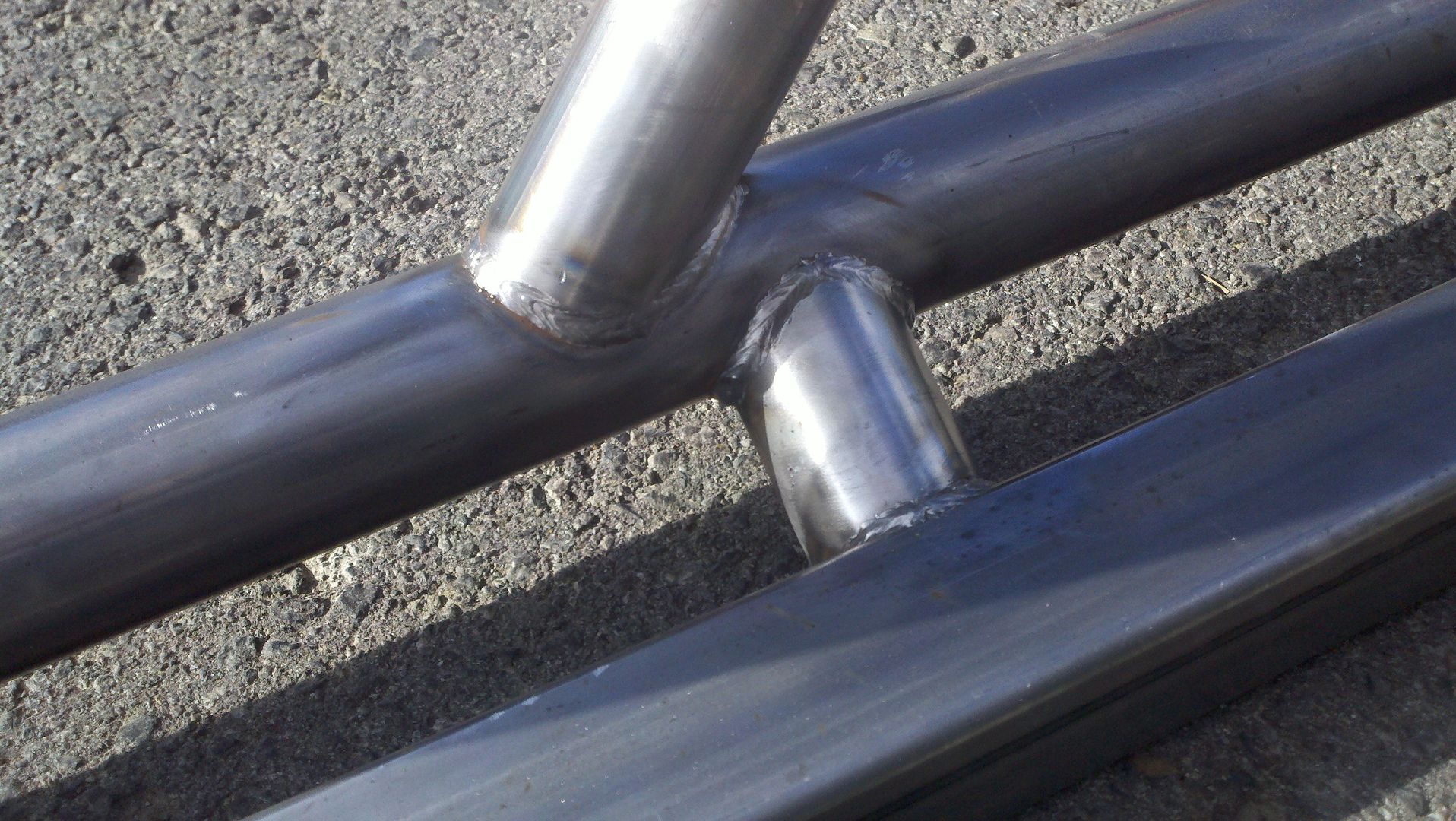 2" round/2"x2" square hybrid sliders: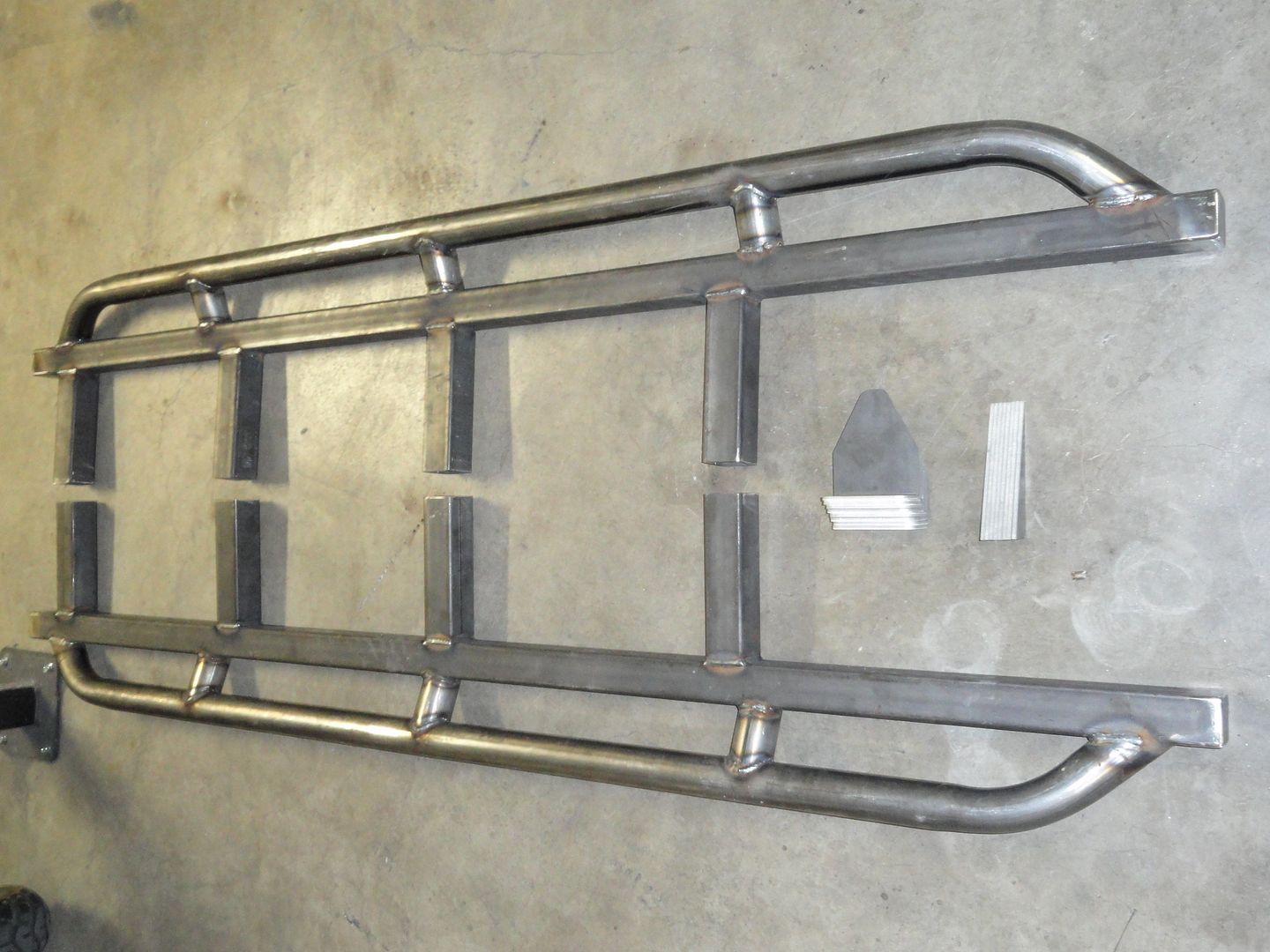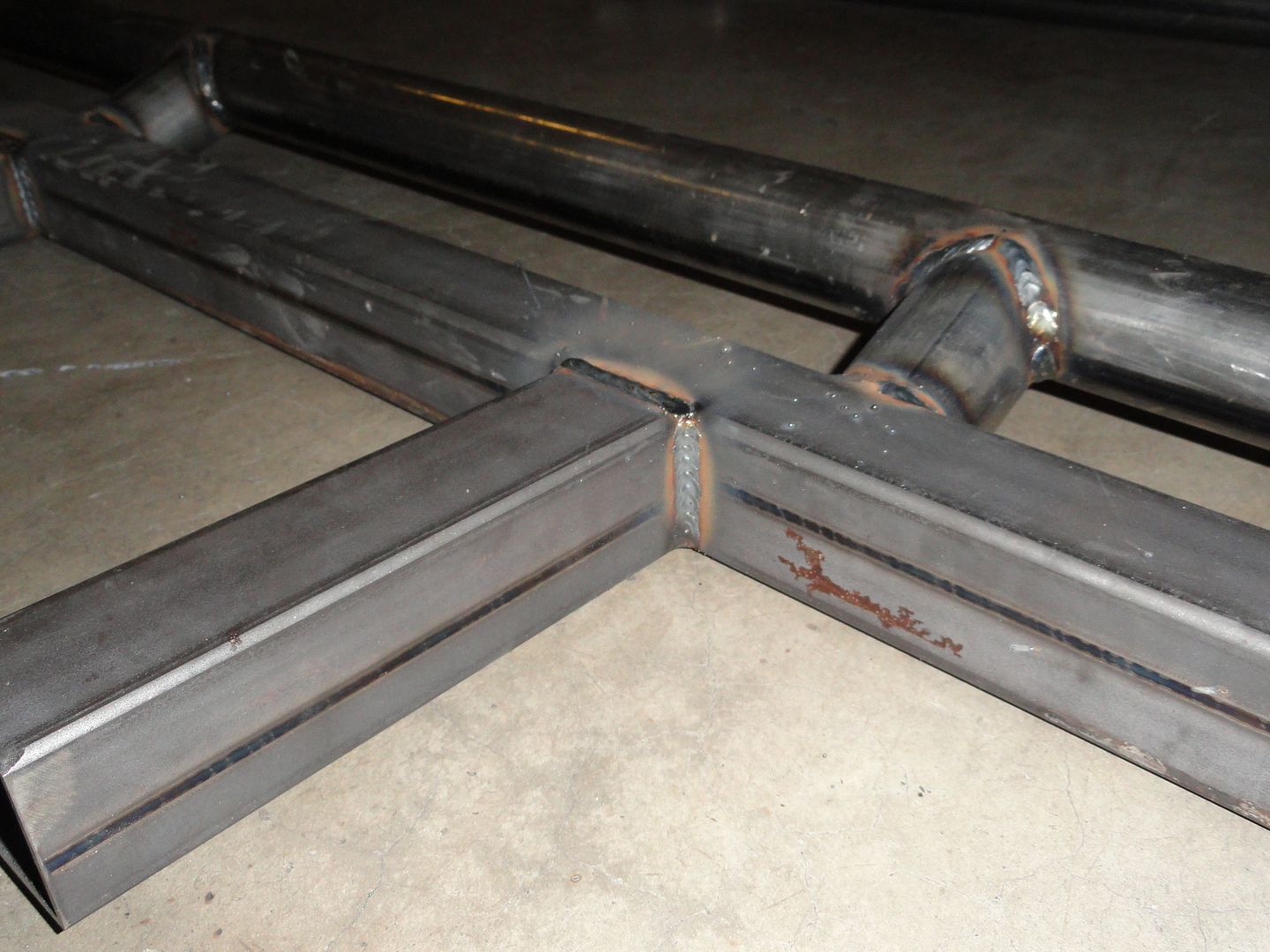 Reg cab hybrids w/ 2-piece kickouts: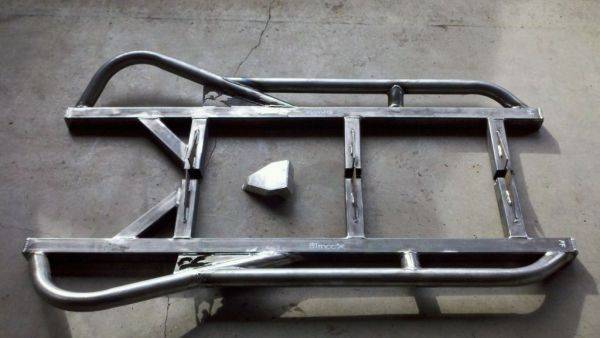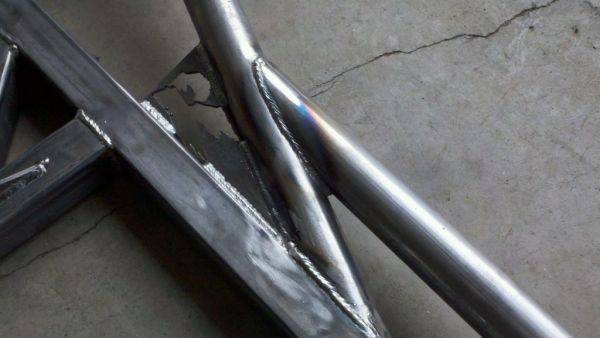 DCSB 2x3 hybrids with 2-piece kickouts: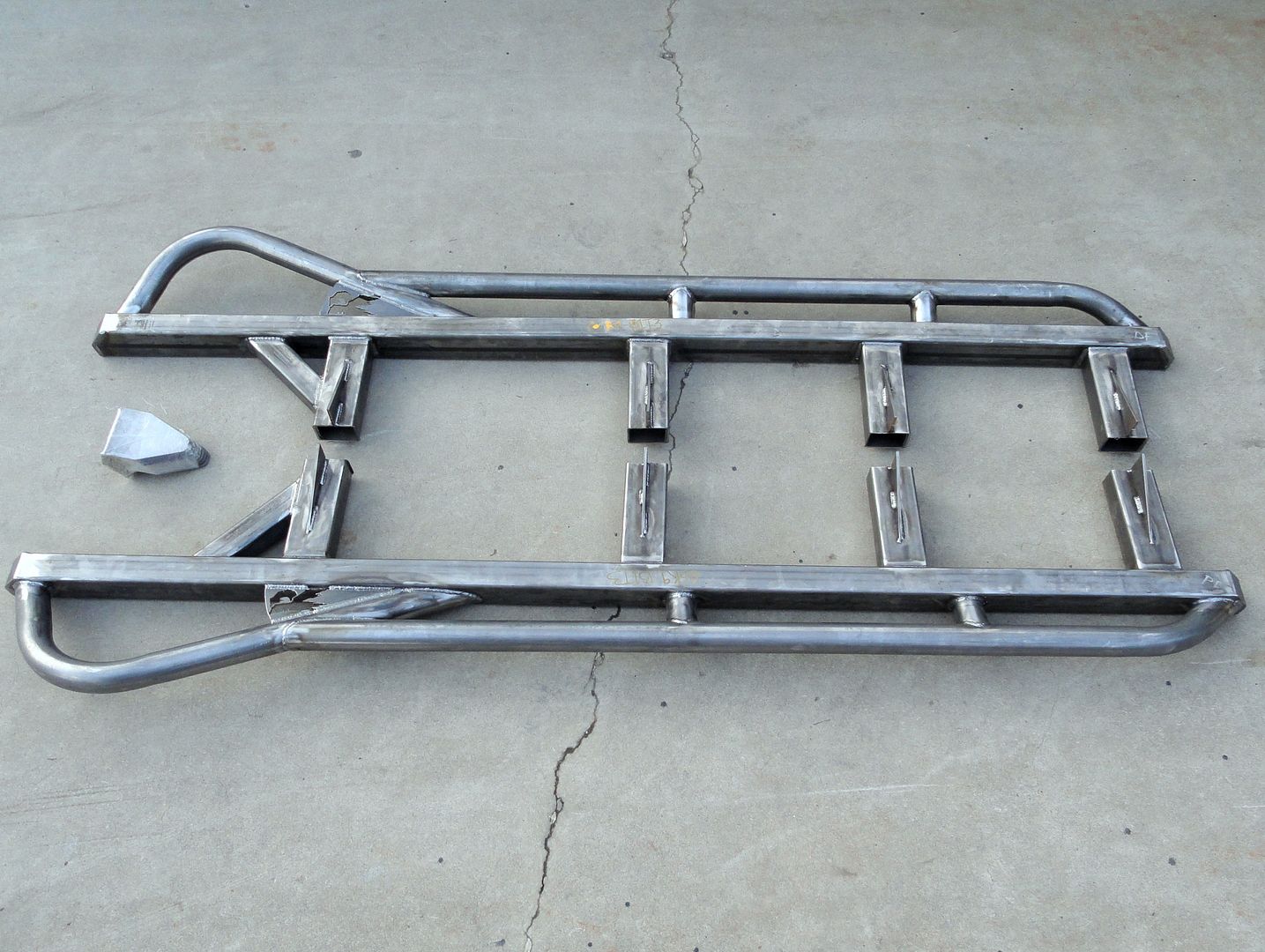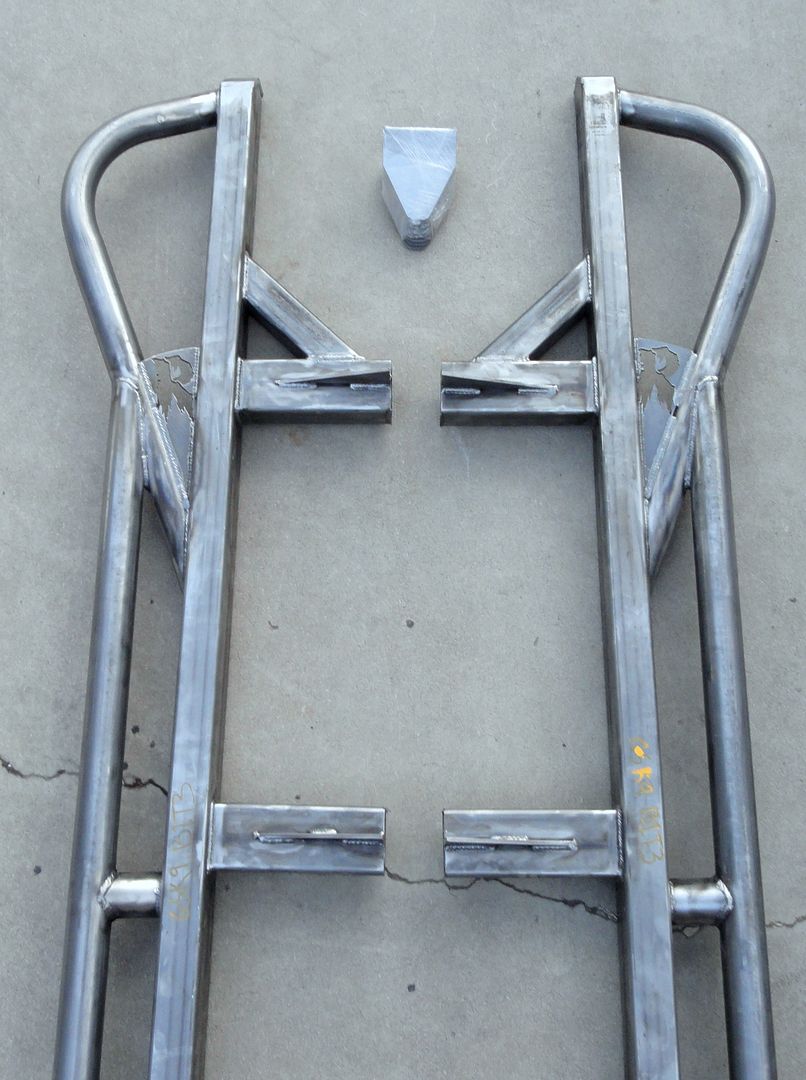 2-piece kickout bracing and welds Close-up:
Here is a link to some pics of DCLB 2x3 hybrid sliders on Dblake79's truck!
2x3 hybrids: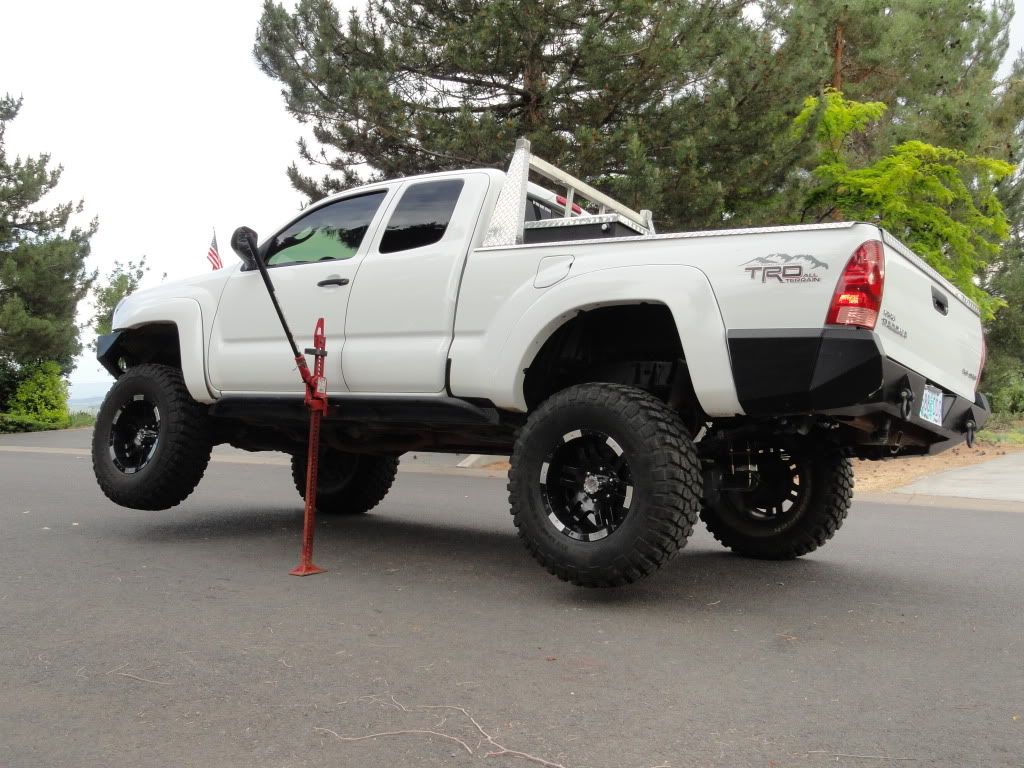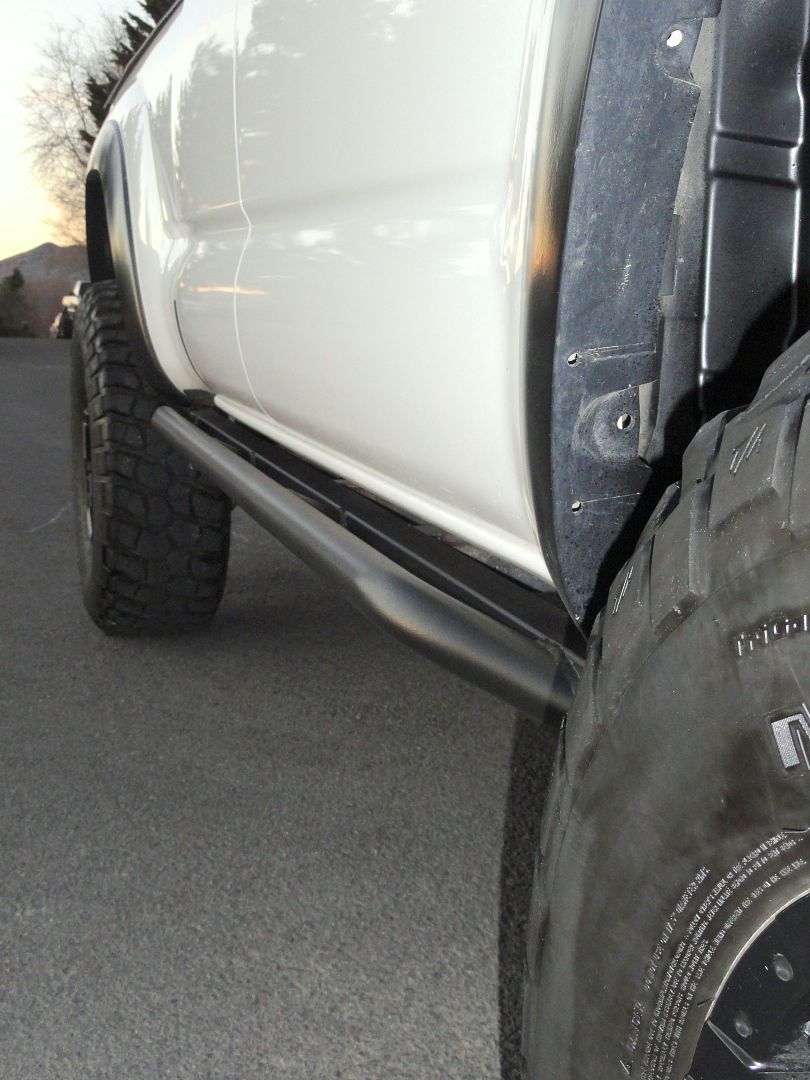 2" round tube 96-04 Ext cab weld on, w/optional kick-up hoop: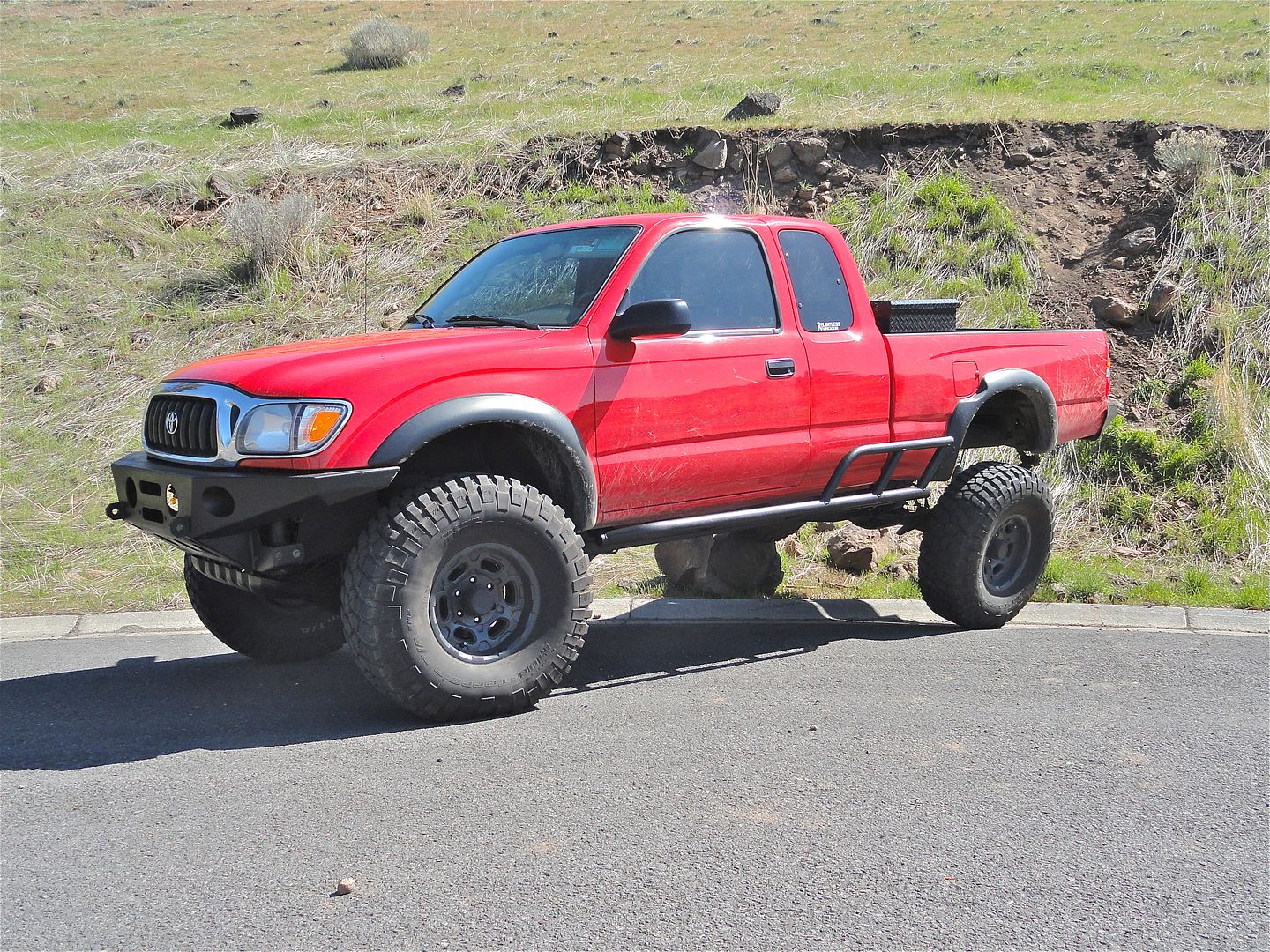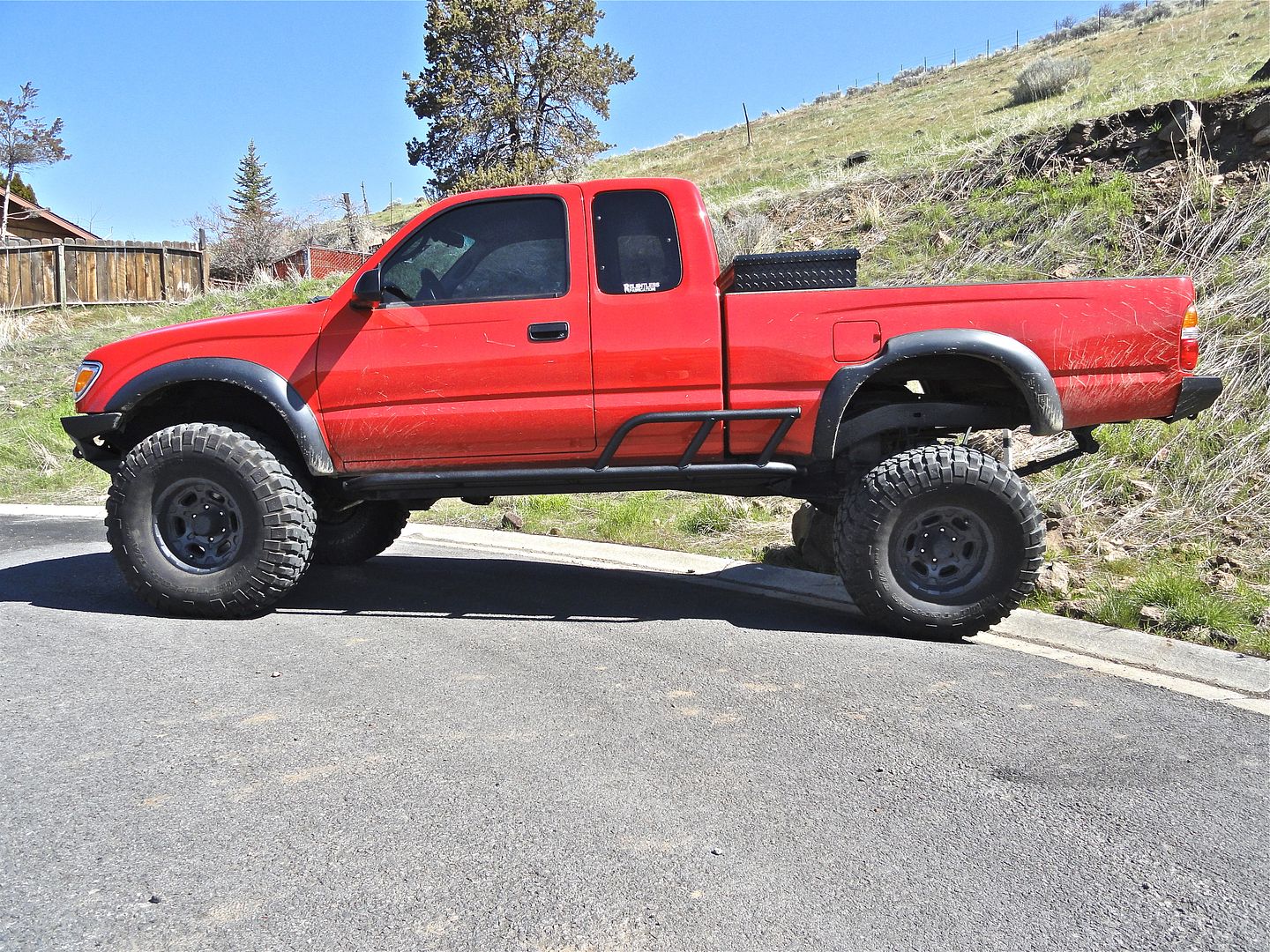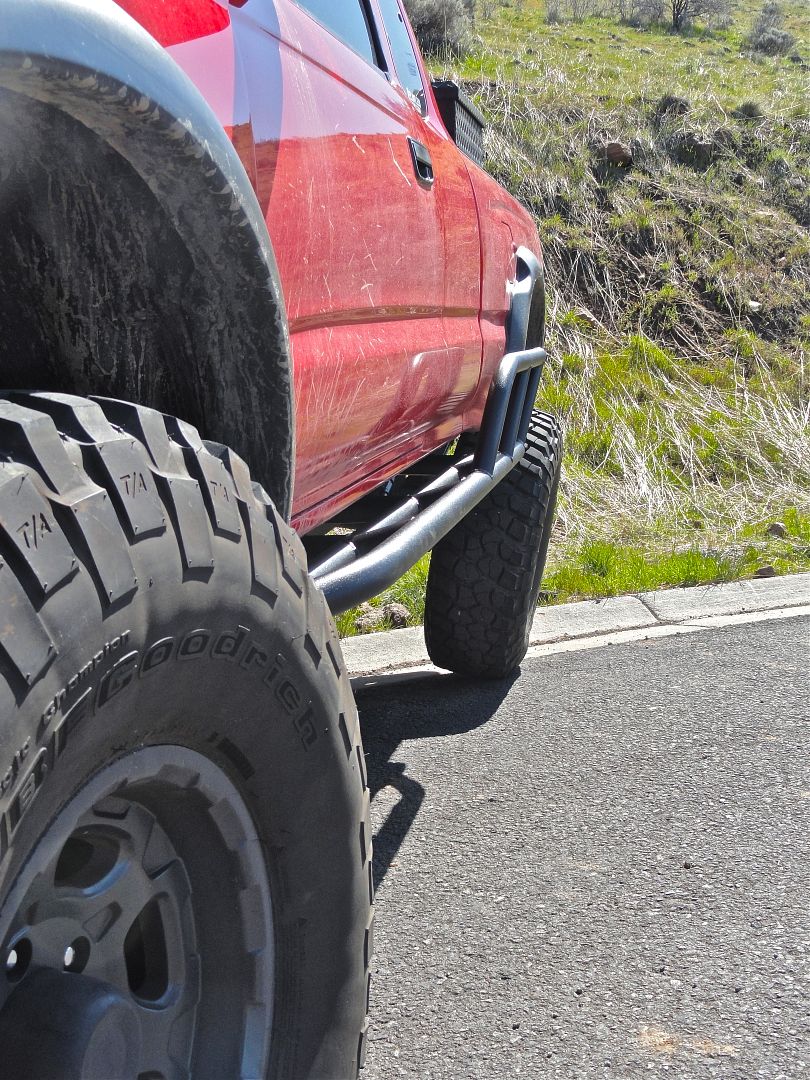 Customer Pics:
Lrgrnr's hybrid weld-on sliders: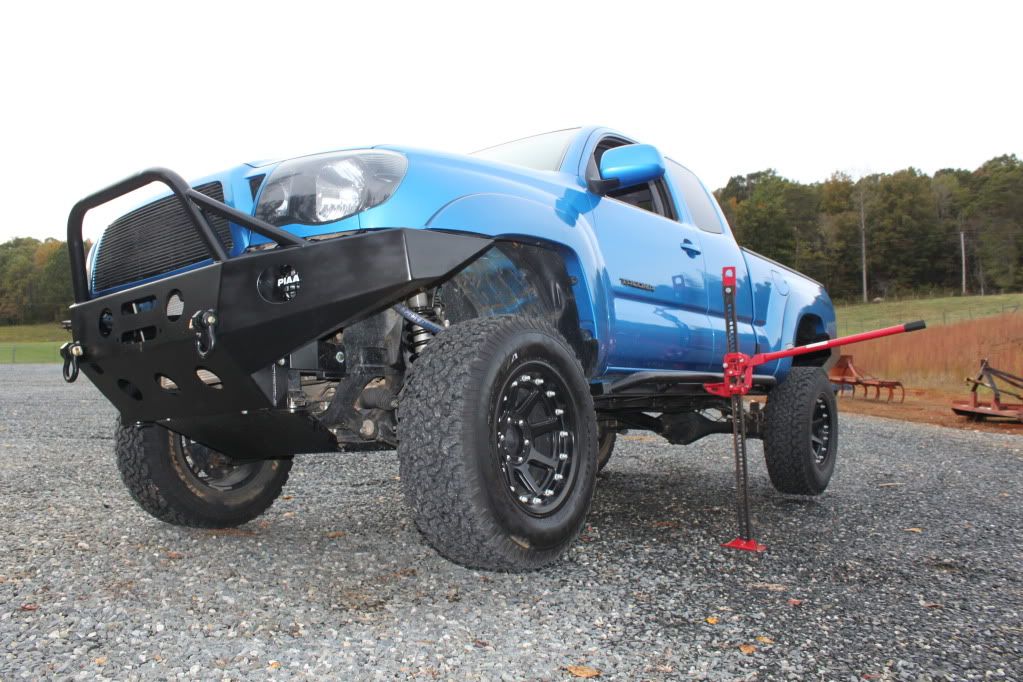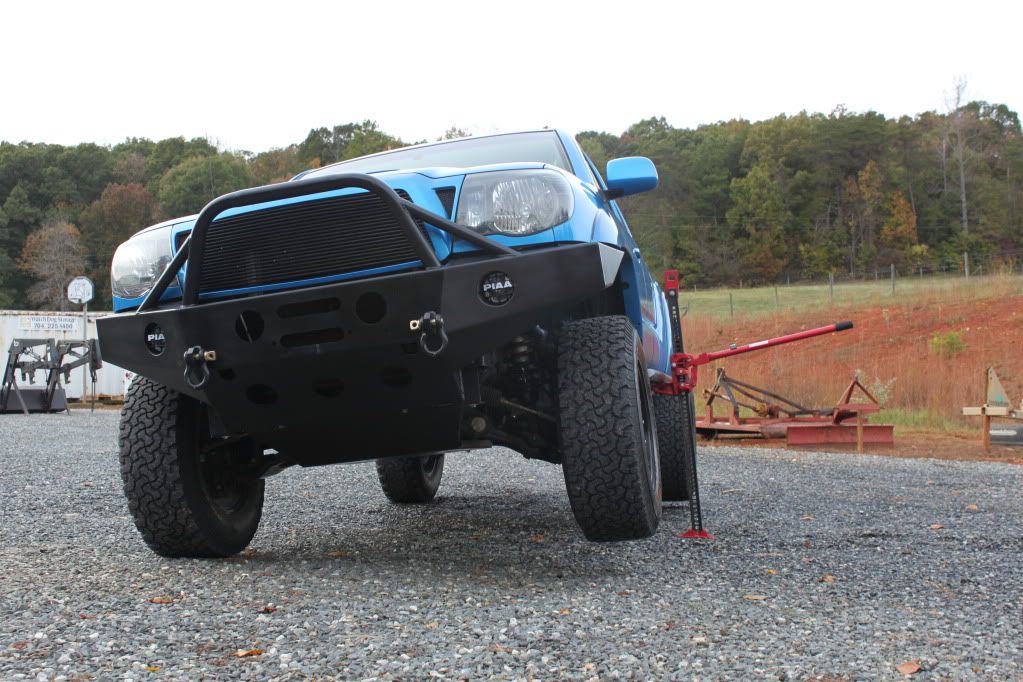 Sierrahsky's hybrid weld on's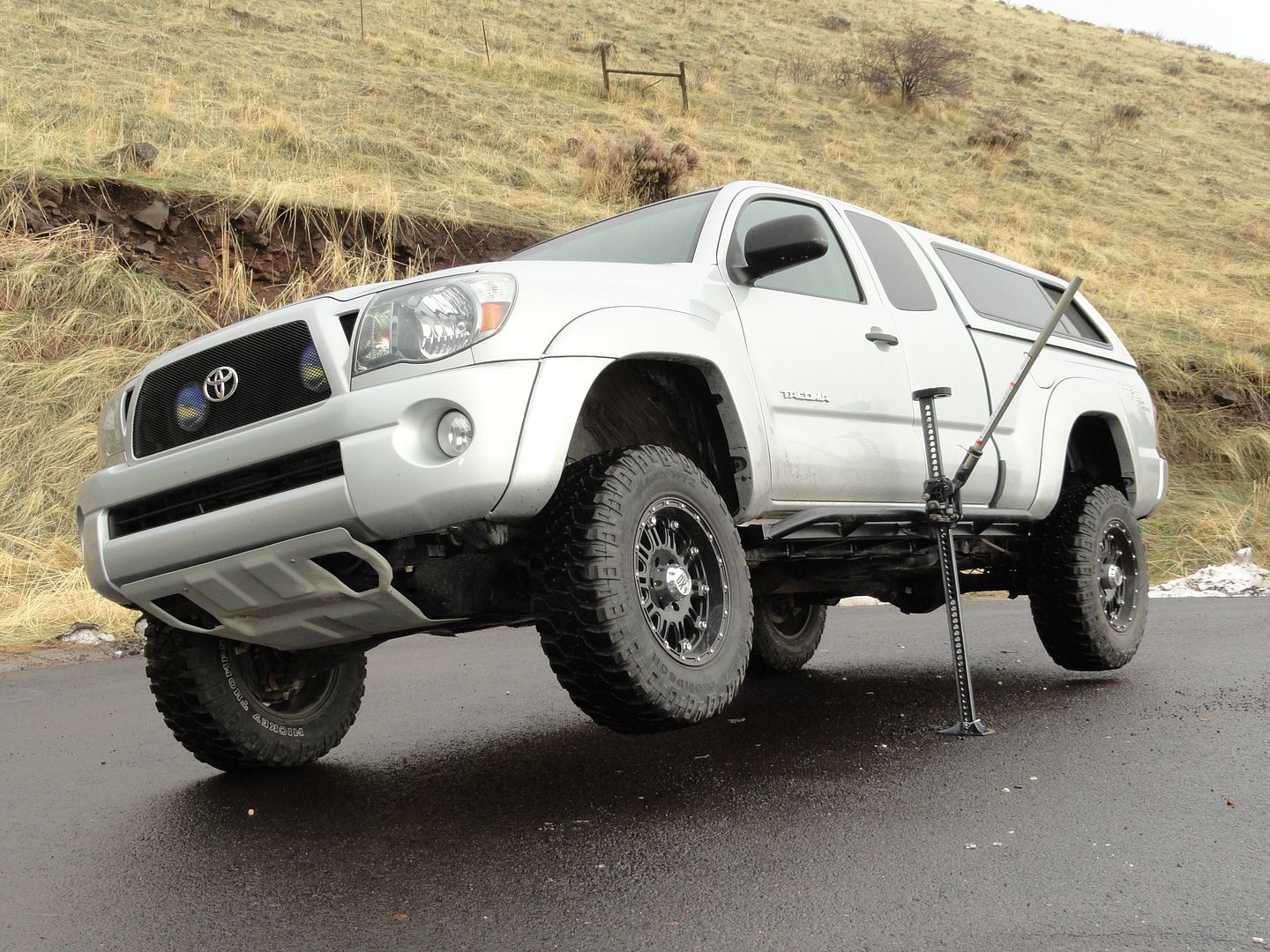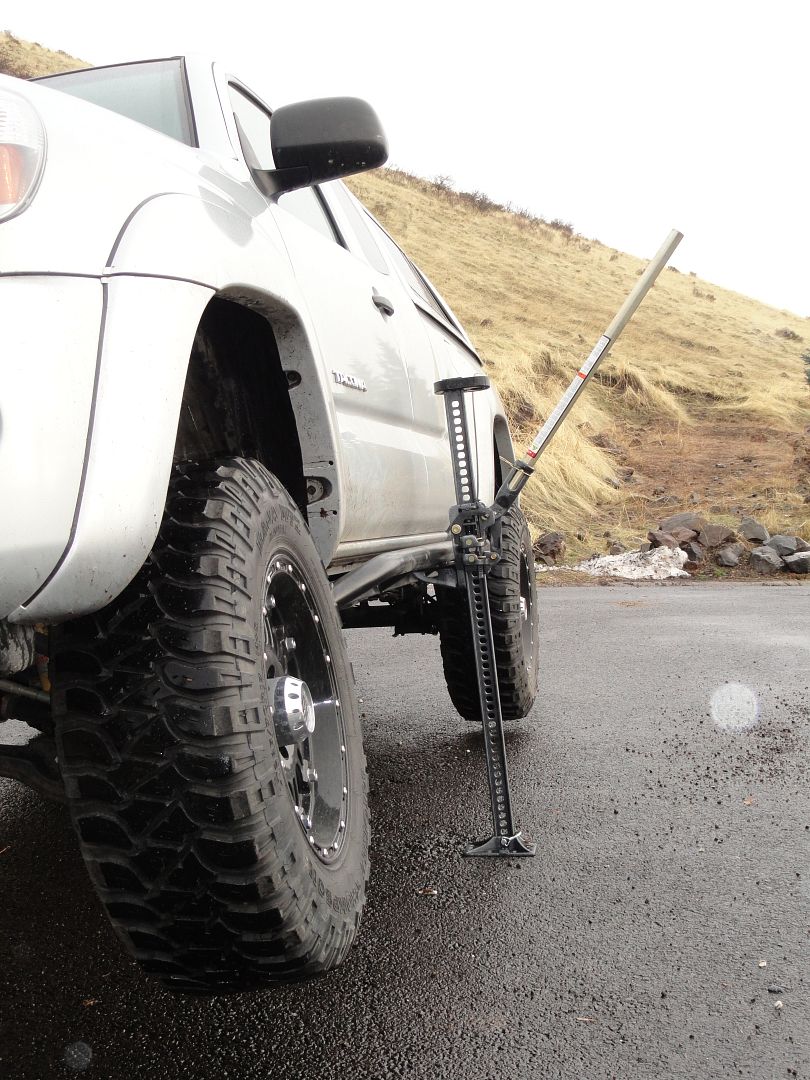 Jason's hybrid weld-on, 3" BL modded, 1 piece kickout option