05+ Tacoma Skid plate Sale/GB
Open from 3/15 til 4/15 at midnight.
Here you go guys, my new line of skid plates at discounted prices!
Here's what you guys will be looking at:
05+ IFS skid plate, standard 3/16" steel
(reg price $269)
This skid gives full coverage of vulnerable components of your truck from the front cross member, to just past the cross member behind the engine. The engine oil pan and front differential are protected by this skid, and it also gives a bit of coverage to the LCA mounting tabs as an added bonus.
Skid will have my 'R' cut in (like in 2nd pic) unless requested otherwise.
1-20 orders: $215
21+ orders: $202
UPGRADE a 3/16 IFS skid to a beefy 1/4" Relentless duty skid for only $30 more.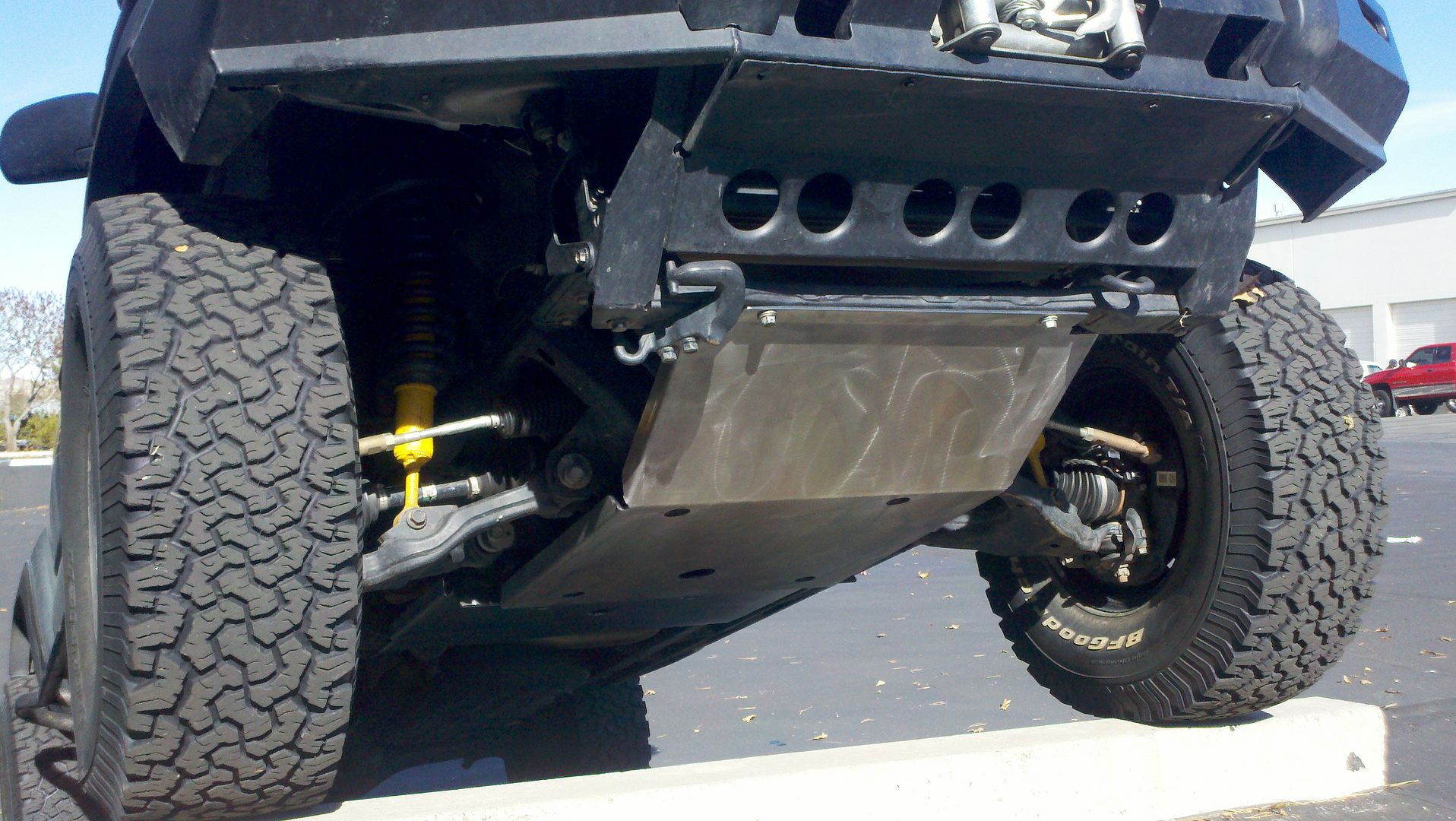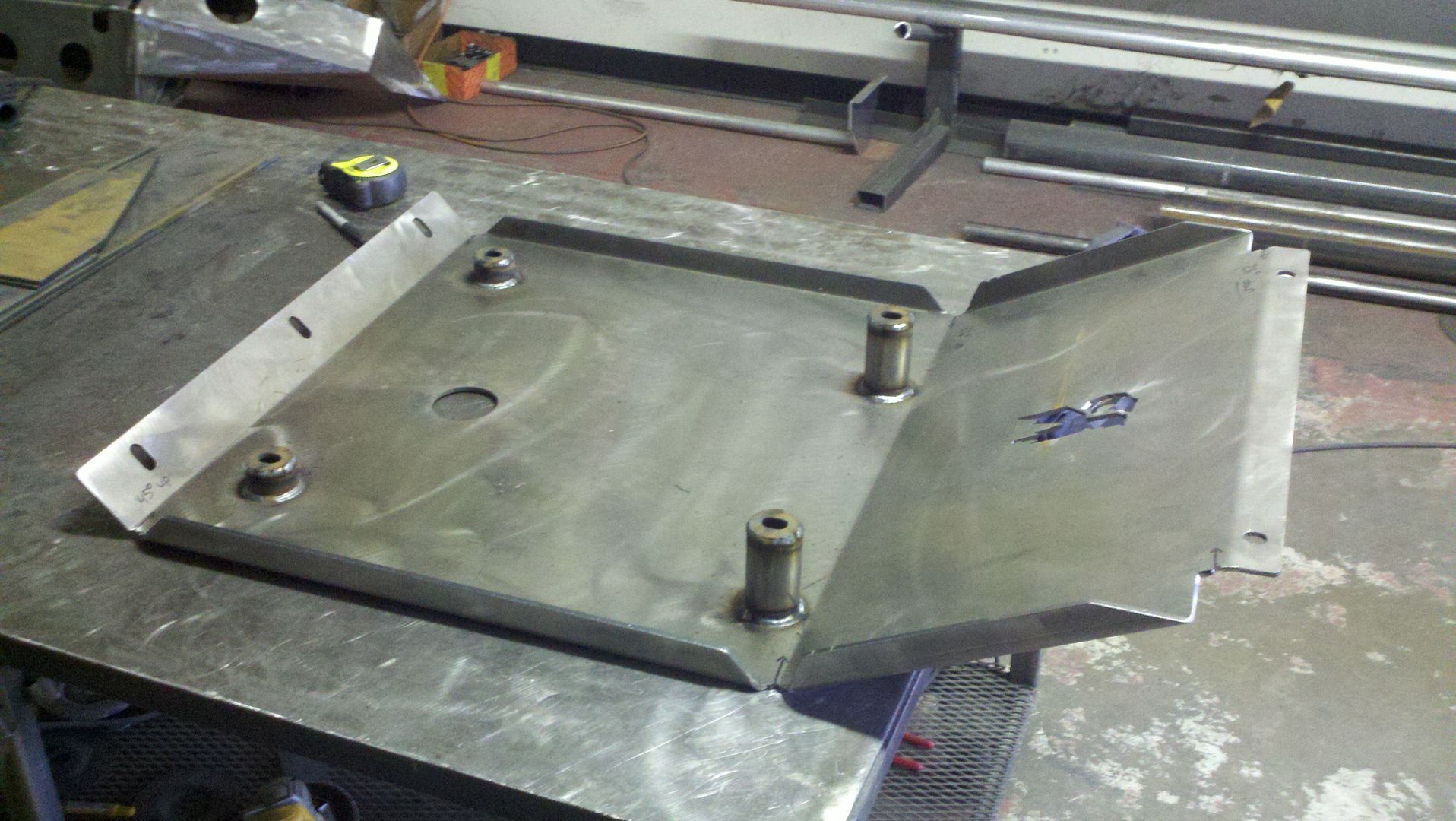 05+ Tacoma Mid(transmission) skid plate.
(reg price $199)
Protects the transmission and bottom of cross member from trail damage. Also guards the catalytic converters from trail damage and deters theft by limiting access.
The IFS skid is REQUIRED for this skid plate.
Made from 3/16 steel, includes necessary mounting hardware; 1/2" Grade-8 SAE for bolting to the IFS skid.
1-20 orders: $159
21+ orders: $150
05+ Tacoma T-case skid plate.
(Reg price $299)
This skid protects your low hanging and vulnerable transfer case, as well as the exhaust cross over. That's right, it fits with the stock cross over, no hassling with a costly exhaust re-route necessary!
If you already have a re routed exhaust cross over, or want to maintain maximum clearance, I can eliminate the cross over cutout/guard for a 1" clearance gain and smoother skid.
Made from 3/16 steel and includes necessary mounting hardware, requires drilling 2 holes.
1-20 orders: $240
21+ orders: $225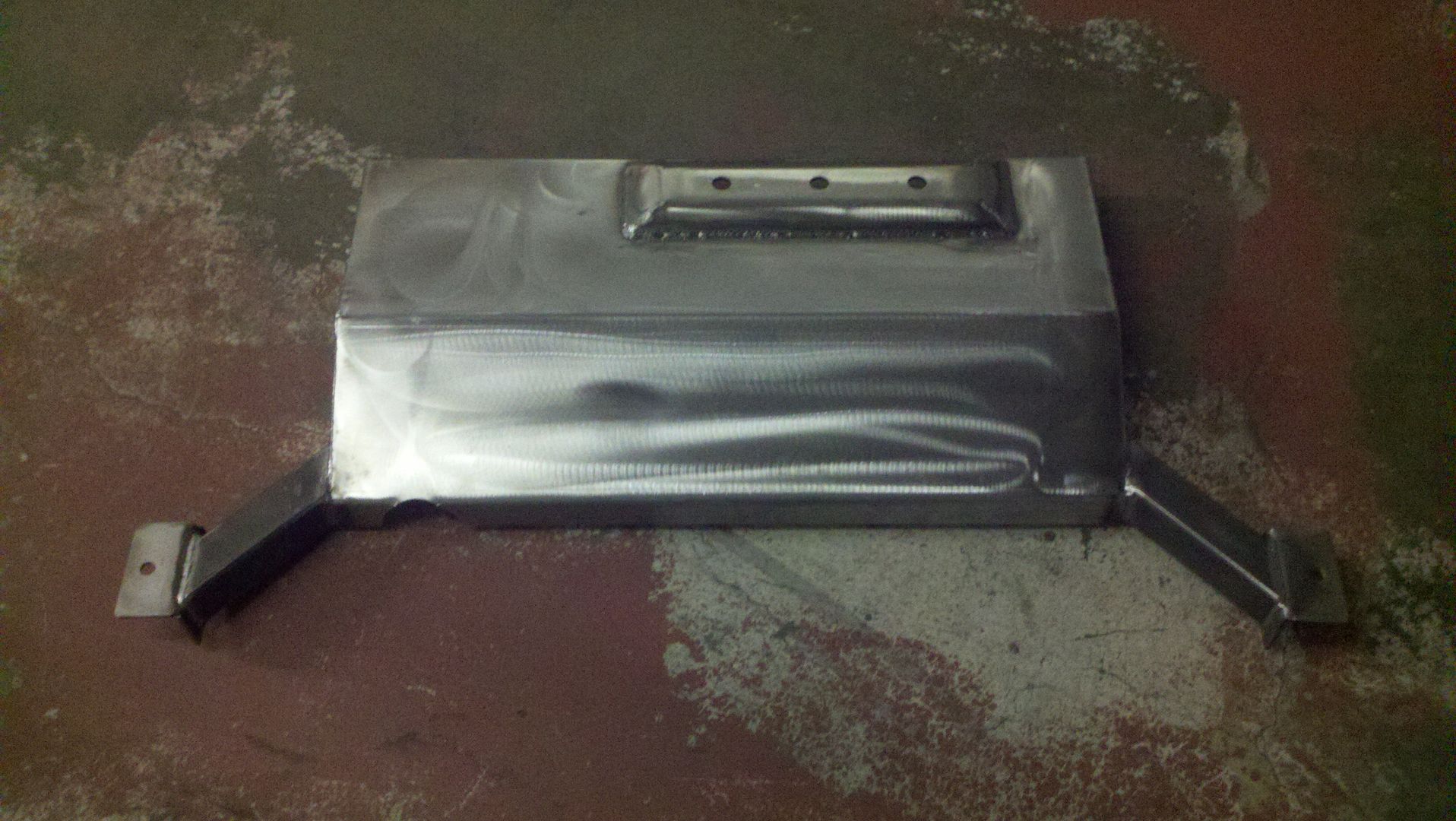 Here are some painted and installed pics. Thanks to Maxamillion2345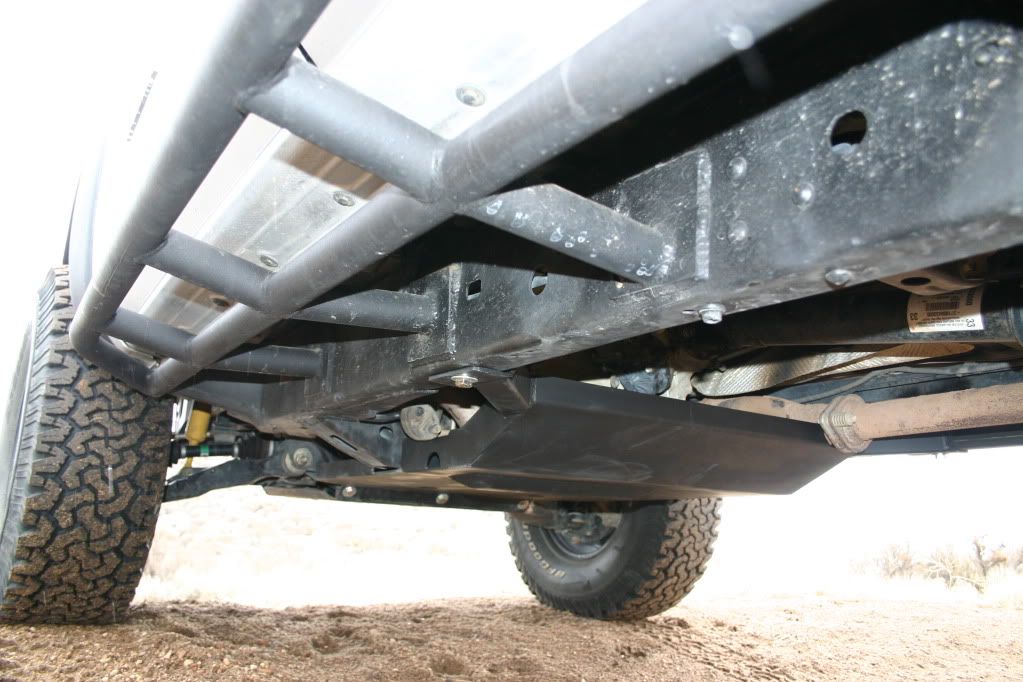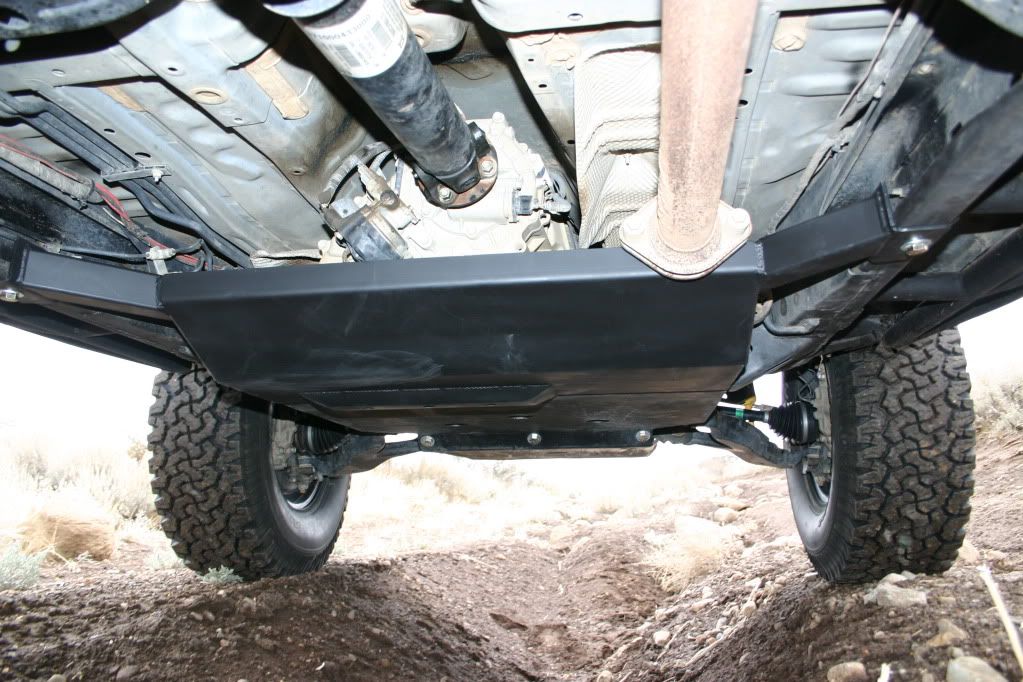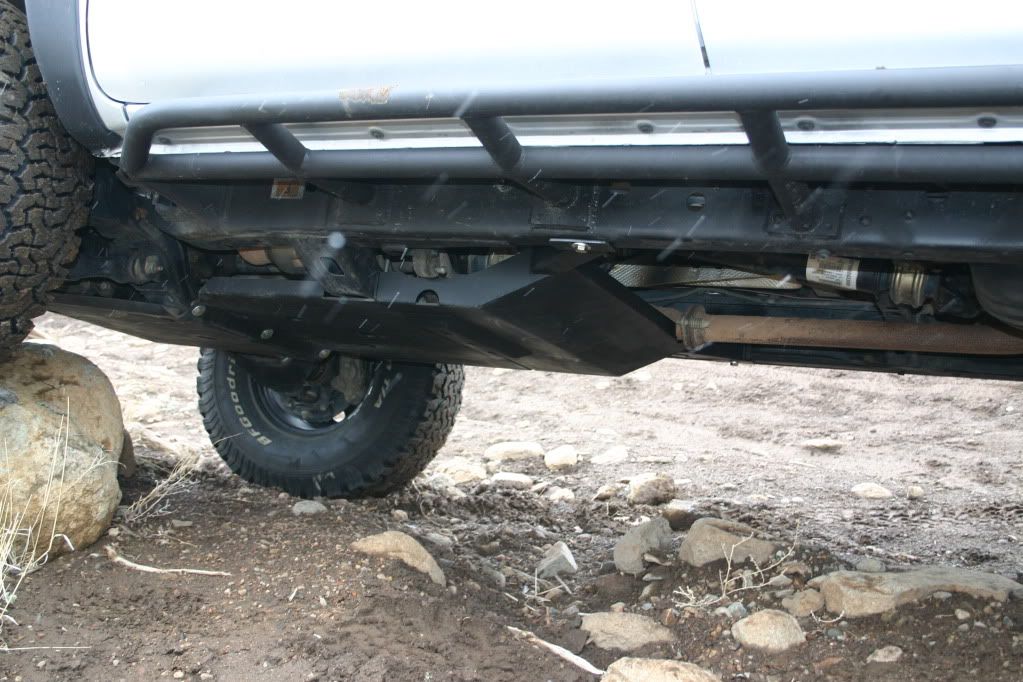 All skids ship out BARE STEEL
.
Here's a bonus… order a full set (IFS, MID, and T-case skids) and get the max discount price automatically! Only $575 for the whole set.
Shipping:
Shipping can be done a couple ways. I can quote out UPS ground for single skids, or my preferred method is via Fastenal freight. With Fastenal, I ship from my local store and they transfer the pallet to a store near you. Upon arrival, Fastenal contacts you and you simply come by their store and pick the order up.
Rates:
UPS: Contact for quote
Fastenal:
Freight for 1 skid plate to any store in:
Pacific time zone: $40
Mountain time zone: $60
Central time zone: $80
Eastern time zone: $100
(AK/HI freight is same as eastern)
Additional skid plates at +$20 per skid onto prices listed above
Examples:
2 skids to Mountain time= $80
3 skids to pacific time= $80
3 skids to eastern time= $140
Fastenal stores can be found by their
store locator
Here's how this GB will run...
In order to get your skids in a timely manner, I'm choosing to break the GB into 2 rounds, the first is from 3/15-3/31 and the second from 4/1-4/15. GB ends midnight 4/15.
All payments must be made within 2 days of GB close but if you're in the 1st round, I request payment upon ordering so I can get a head start on receiving the materials, and the cutting/forming of the skids. That will ensure you get your skids quickly!
All skid orders are scheduled to be shipped within 10 days of GB close.
Payment can be made via Paypal, or over the phone with a credit card(Visa, MC, or Discover only)
FAQ's
Q: Will this IFS skid work with my aftermarket(Relentless, ARB, AP,
Demello
, etc) or stock bumper?
A: From what I can see, this skid should work with any aftermarket bumper, and the stock bumpers without modification. It may however require minor mods for some aftermarket bumpers as I havent test fitted with all of them.
Q: How much do the skid plates weigh?
A: 3/16" steel skids: IFS 55lbs; Transmission 40lbs; T-case 40lbs. 1/4" steel IFS 73lbs. 1/4" Aluminum IFS 25lbs.
Ask a question, if it turns out to be a common question, I'll post it here.
Like us on Facebook