The reinforcements we originally designed for 05+ Tacoma's are now available for 1st gen's too!
A new addition to our tailgate reinforcements, we are finalizing a reinforcement for the 1st gen Tacoma's! The new product is preorder at this point, but will be stocked shortly.
Our 05+ reinforcements have been a hit for years now, so we decided to take that success and popularity and add in a reinforcement the 1st gen Tacoma's as well. While the 1st gen tailgate isnt quite as weak as the 2nd gen, they're still susceptible to bending, and our cover is the perfect remedy! Looks clean on the truck, and matches the tailgate profile perfectly.
Just like the 05+ Tacoma reinforcements, the 1st gen reinforcements are also available in 14ga steel or .100" 5052 Aluminum alloy. All covers can be ordered bare metal, or with a texture powder coat finish.
The product is simple and effective, and looks clean. Save yourself the headaches of bending a tailgate and get one of these reinforcements instead! I bent my 07 Tacoma's tailgate in the 1st month of owning the brand new truck!!- I was very disappointed to say the least! Less than a 1000 miles and already damaged! But ingenuity prevailed and this reinforcement was born out of necessity for how I used the truck.
The peace of mind is more than worth the price of the product! A new tailgate is typically between $500-1000 (ask me how I know
) which is either out of your pocket or a hit against your insurance policy if you claim the damage. At only $149(and 10% tw discount), you can't beat these if you use your truck for work daily, or use it for play on the weekends with motorcycles/atvs/etc!
Pricing is the same for 1st and 2nd gen covers:
Bare steel: $149
Bare aluminum: $169
Add $40 for powder coat.
These covers are usually in stock bare metal, and if ordered powder coated can be sent down for coating immediately. Coating time can take 3-14days depending on the workload at the powder coating shop here, so prepare accordingly. They often have large contracts which tend to bog them down, but the quality of their work is worth it. They've been coating since the 60's and do it right the first time!
05+ covers require no modifications for install. All holes are pre cut on my cnc table for perfect fit. Just remove the flimsy plastic covers from your tailgate via torx screws and clips, and reuse the torx screws to install the new reinforcement plate.
Should you desire, the large plastic cover will still fit over the reinforcement to give an even more stock-like look, you'll just need to cut off the alignment pins from the back side of the plastic cover for it to sit flush over the reinforcement. See example below of one of the reinforcements with the plastic installed over it.
1st gen Tacoma's will require drilling into the tailgate for install. Necessary hardware will be included with 1st gen Tacoma reinforcements.
Covers can be ordered right off my website at any time:
05+ reinforcement
96-04 reinforcement
(preorder)
No need to wait on group buys or call us for discounts, I offer a 10% TW discount all the time. Just use code tw10off at checkout.

Thanks for looking everyone!
And now some pictures:
NEW 96-04 (prototype shown)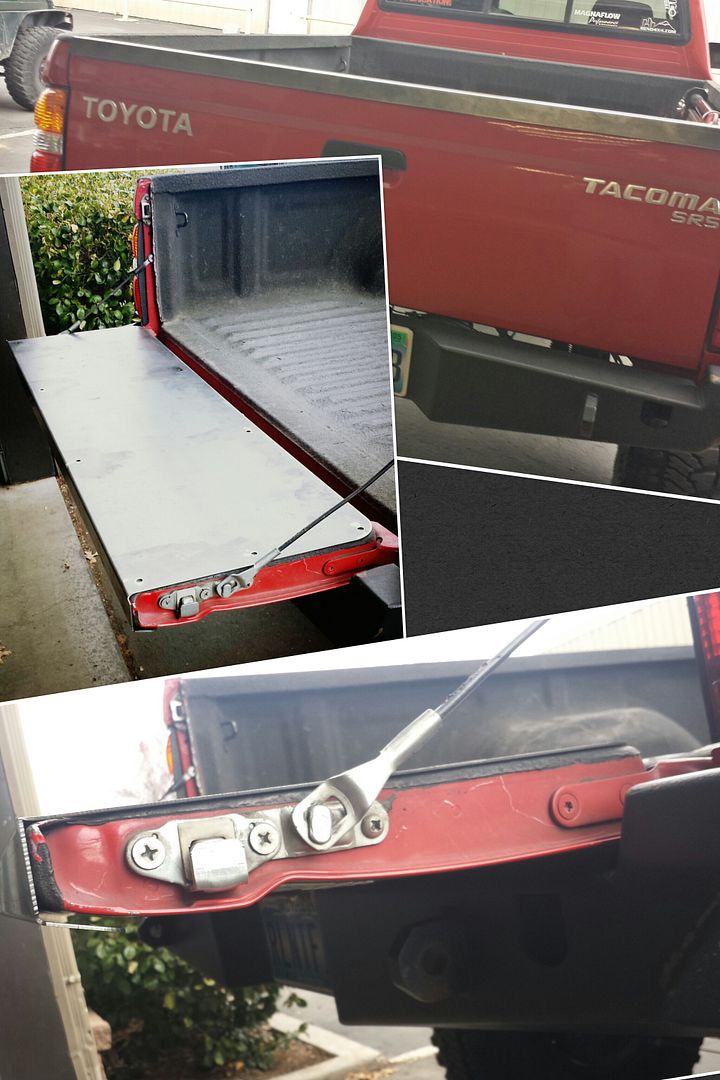 05+
Flimsy stock tailgate under the plastic cover:
with plastic cover back over the reinforcement: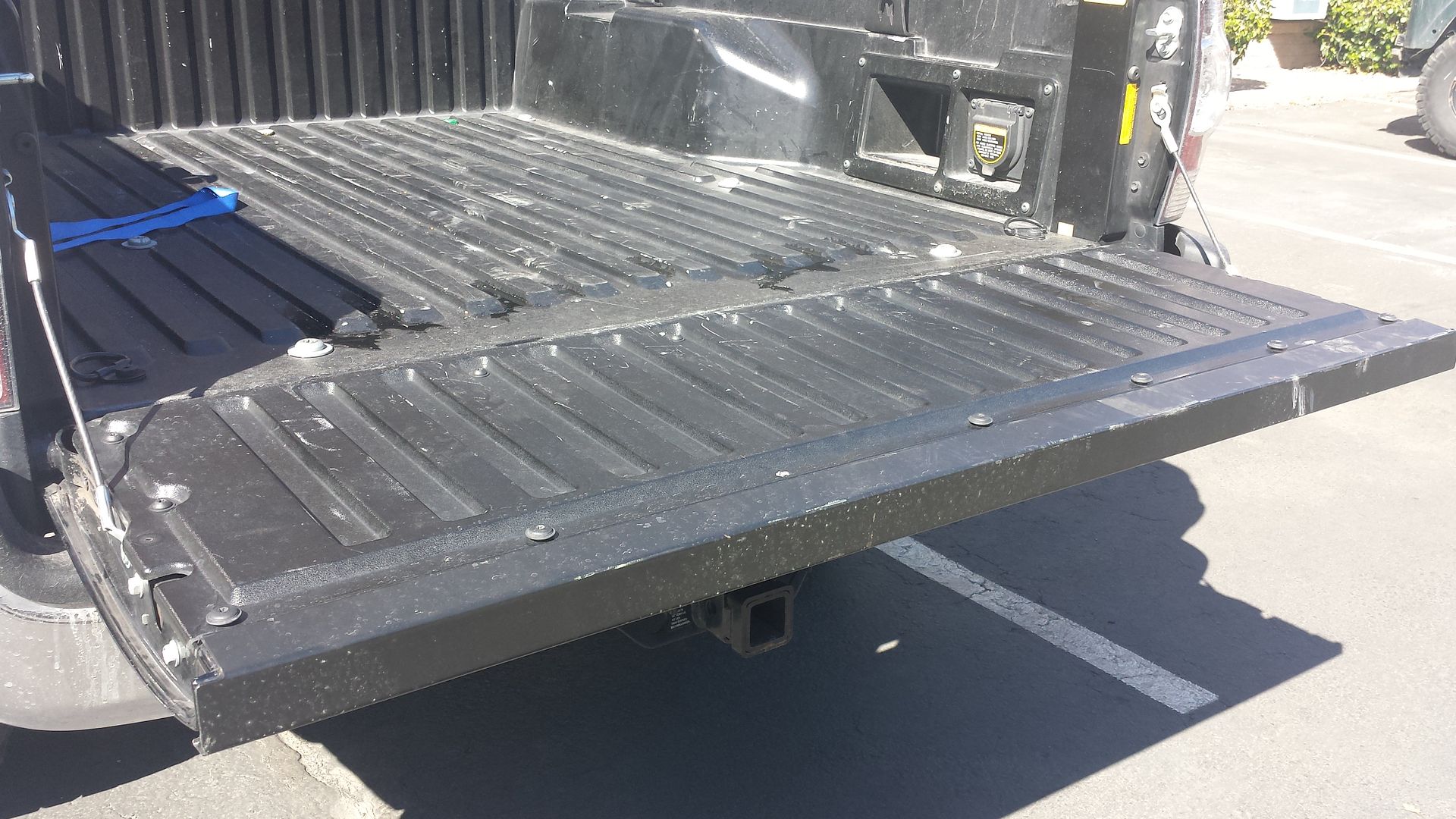 Side profile(note the 05+ tailgate curves from the factory, no way to get around the mild gap at the ends. The gap is less than 1/2 this in the middle):