so im not going to start another how to thread. that's been covered
HERE
. thanks to camiliosalomanda.
But i did want to add my experience with Relentless Fab just for full disclosure and something unique i ran in to with my 2014.
First my experience. i placed my order on 10/28/2013. Poor Eric had a number of set backs that were out of his control. Finally on May 20th i got a call from Eric that they were ready to ship. So it took about 7 months to get them. And i received them from fastenal about a week and a half after Erics call. I am on the east cost BTW. Because of my line of work i am used to following up with people for updates. So i hounded Eric pretty much once a month for a status update. Sometimes i would get a reply and sometimes not. Just want to be honest. Just be patient and it will happen.
am i happy? Yes. Very much so. Eric changed the angle a little for me so they could be used well as a step. At least i think he did. Not sure i would know if he didnt. Cause they work hella good as a step. The fit and finish is amazing. Eric has taken into account every bump and shape of the frame. the way he engineered the long brackets as a handle attached to the nut to add the forward most 2 bolts was genius. I wish however i would have paid for the powder coating. the prep and paint was a PITA. Mainly cause i dont really have time and place to paint something this large and heavy.
Now onto what i ran into with my 2014. So i didnt see this in camiliosalomanda post on how to do the isntall so i dont know if its unique to 2014 or what. Any way, on the passenger side there is this strange thing. No idea what it is. Well it was in the way.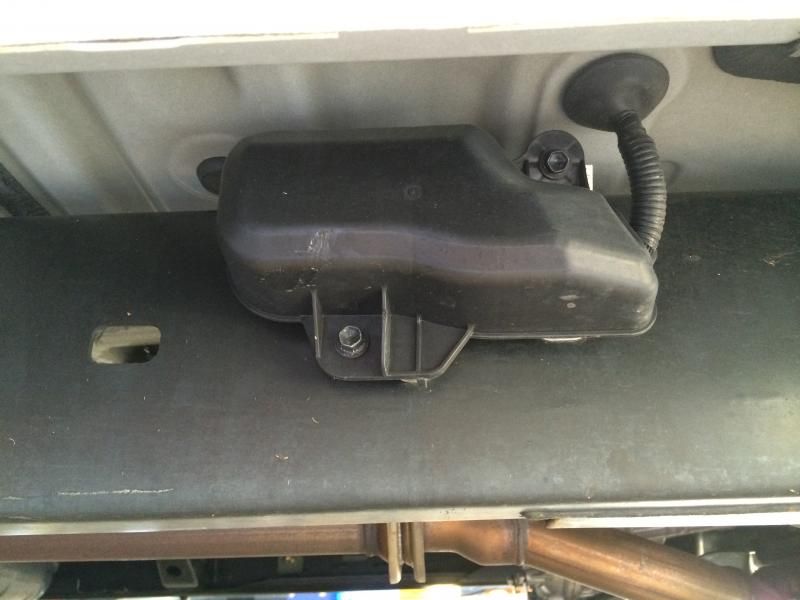 Behind it was a couple of plugs. one with wires and the other with a blue tube. So here is how i made it work.
The plastic cover has 2 bolts and the bracket that is bolted to the frame has 2 bolts.
Here are the 2 bolt holes after the sliders were put on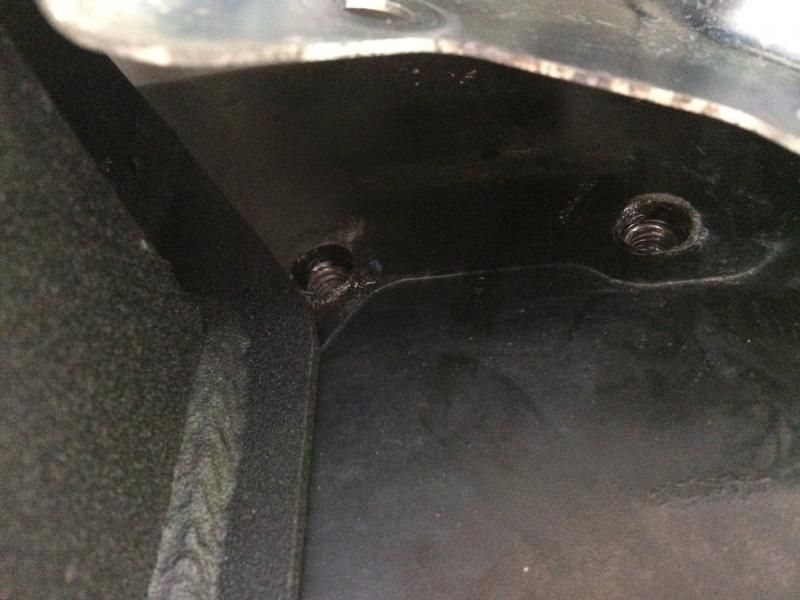 As you can see the rear most bolt hole is too close to the bracket. Due to the shape of what ever this is, you cant bolt it back where it was. So, i slid it forward using the rear most bolt on the bracket and the forward most hole on the frame.
The next problem is the blue tube thing is now hitting a sharp edge of the slider. To fix this, i detached the forward most tab holding the harness to the bracket...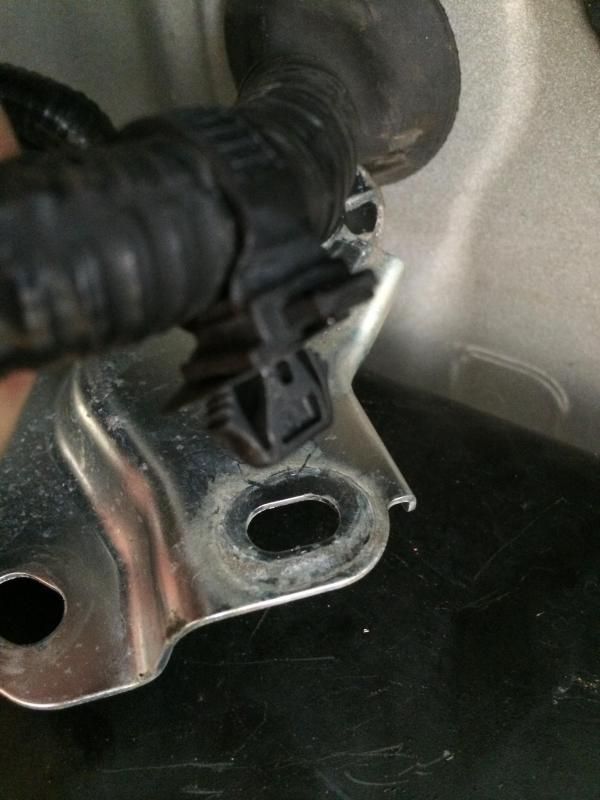 then rotated the plugs clockwise a little to get the tube of the slider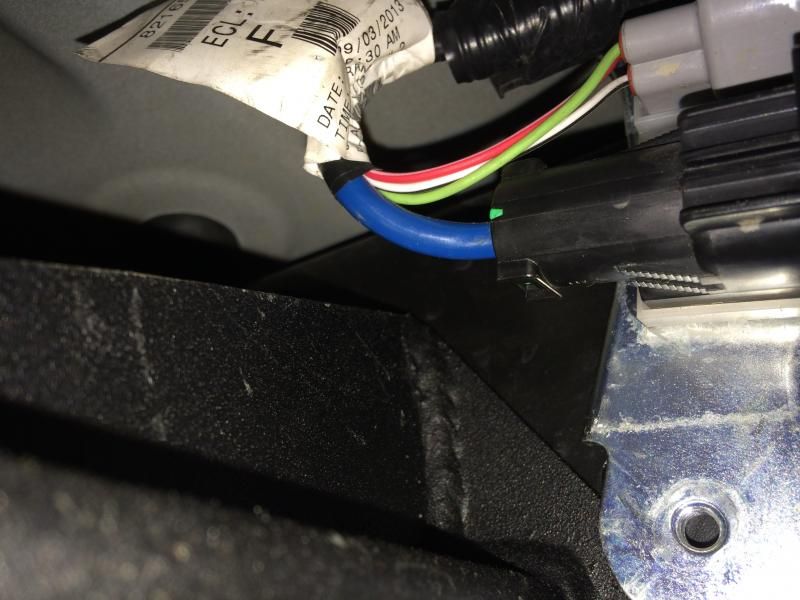 Next was getting the cover back on. I routed the top right tab of the cover under the harness and it bolted right back on.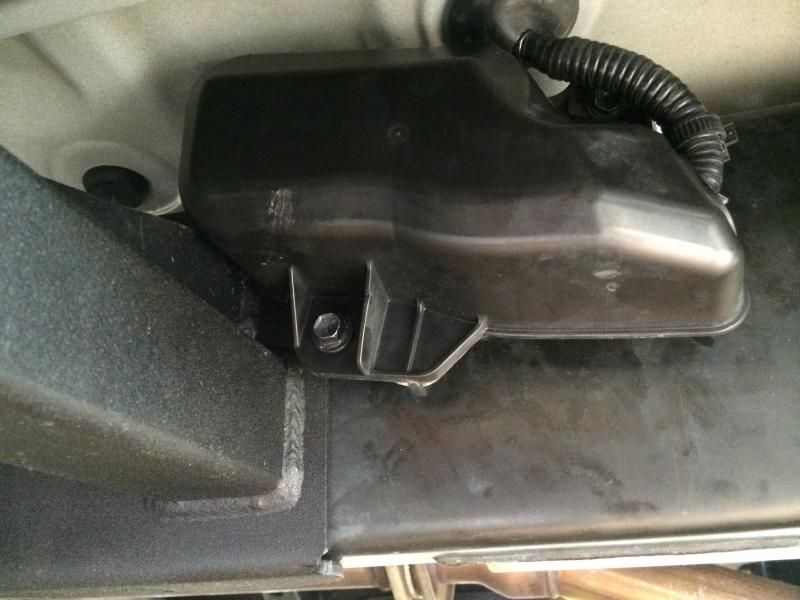 And here is the final result. Sorry i dont have a better pics. i am a lousy photographer.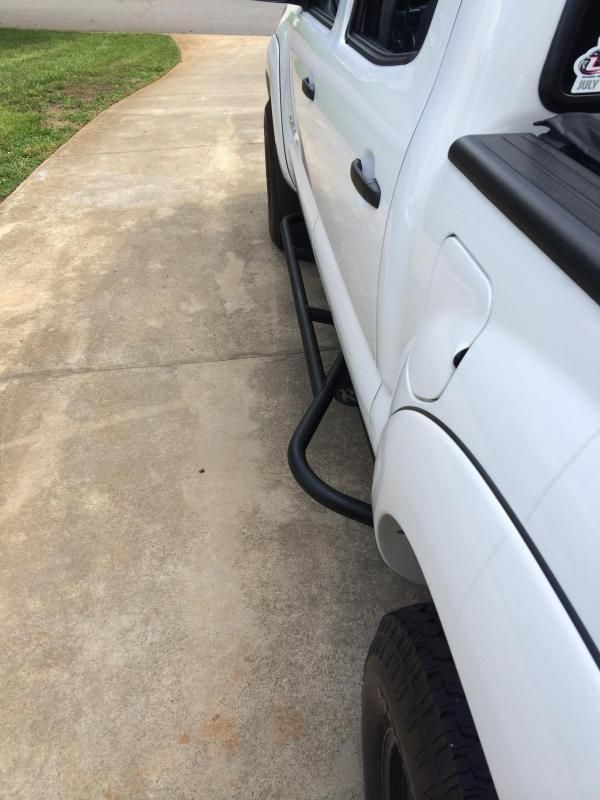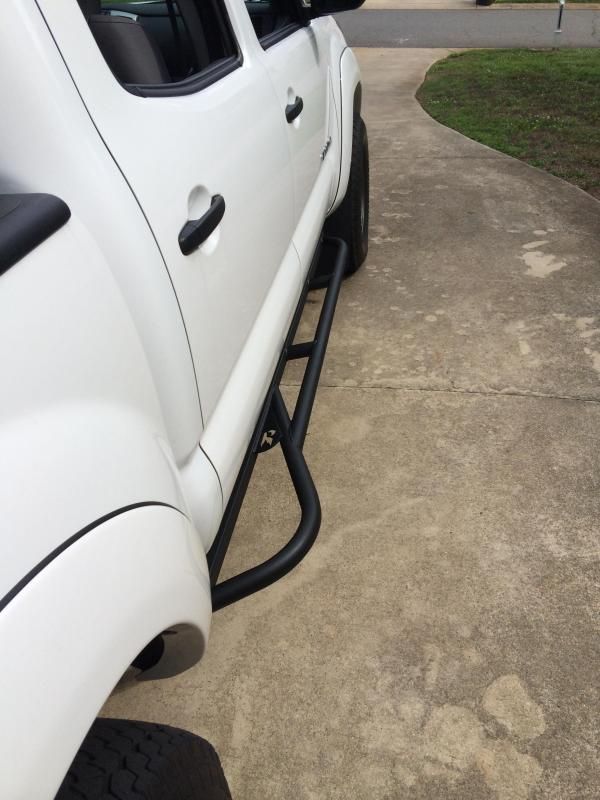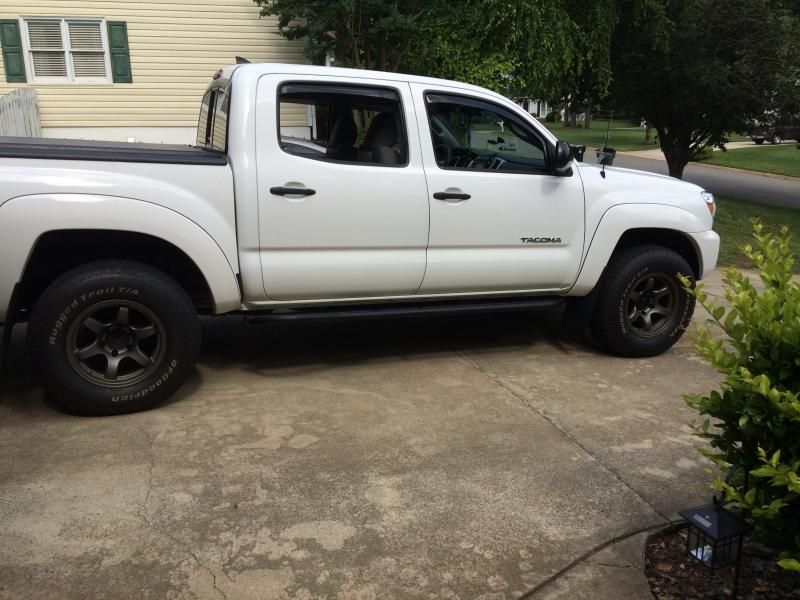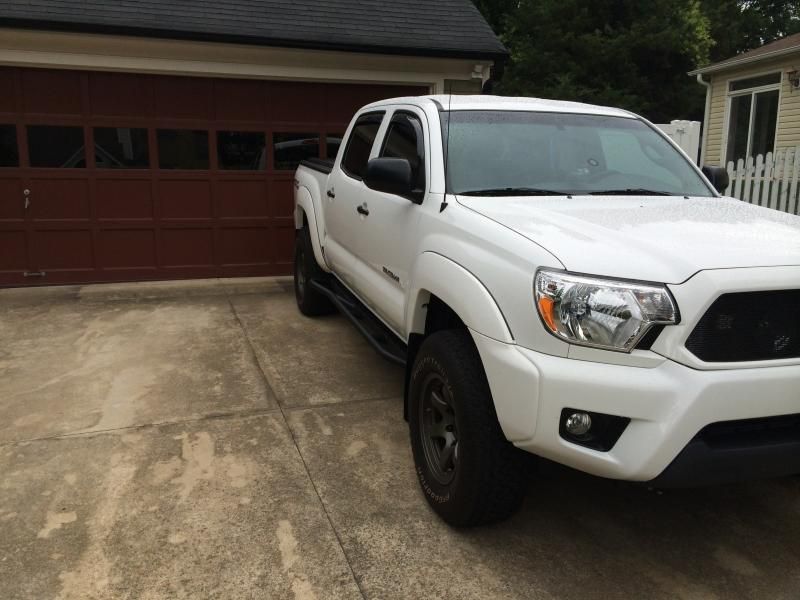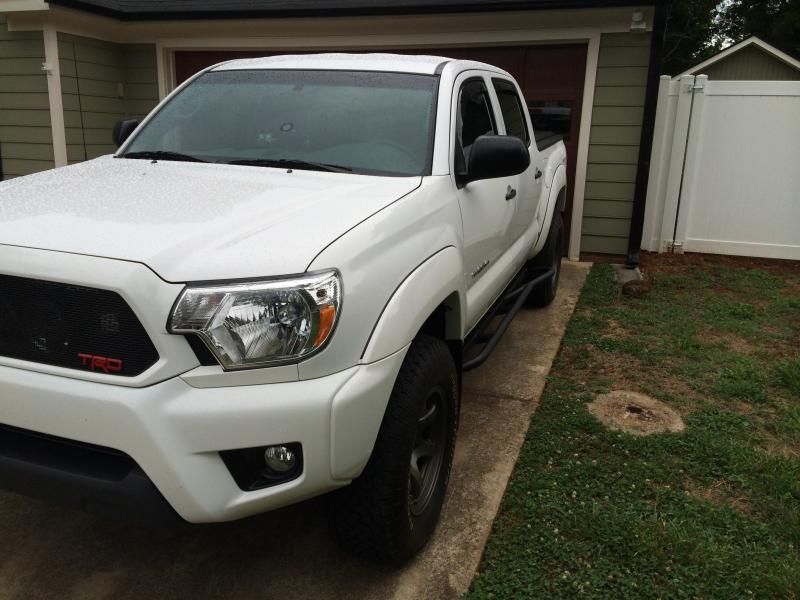 And on last one to show how far out they come.