Here are some products other than bumpers and sliders that I offer:
You can find all these things available for order on my online store at
www.relentlessfabrication.us
-
Hi-lift bed rail mounting brackets (pair, bare steel):
Easily mount your hi-lift jack to either side bed rail, or front of the bed of the 05+ Tacoma with only a 3/4" wrench and about 5 minutes required.
Jack is held tight with a wing nut for easy no-tools securing and removing from the mounts.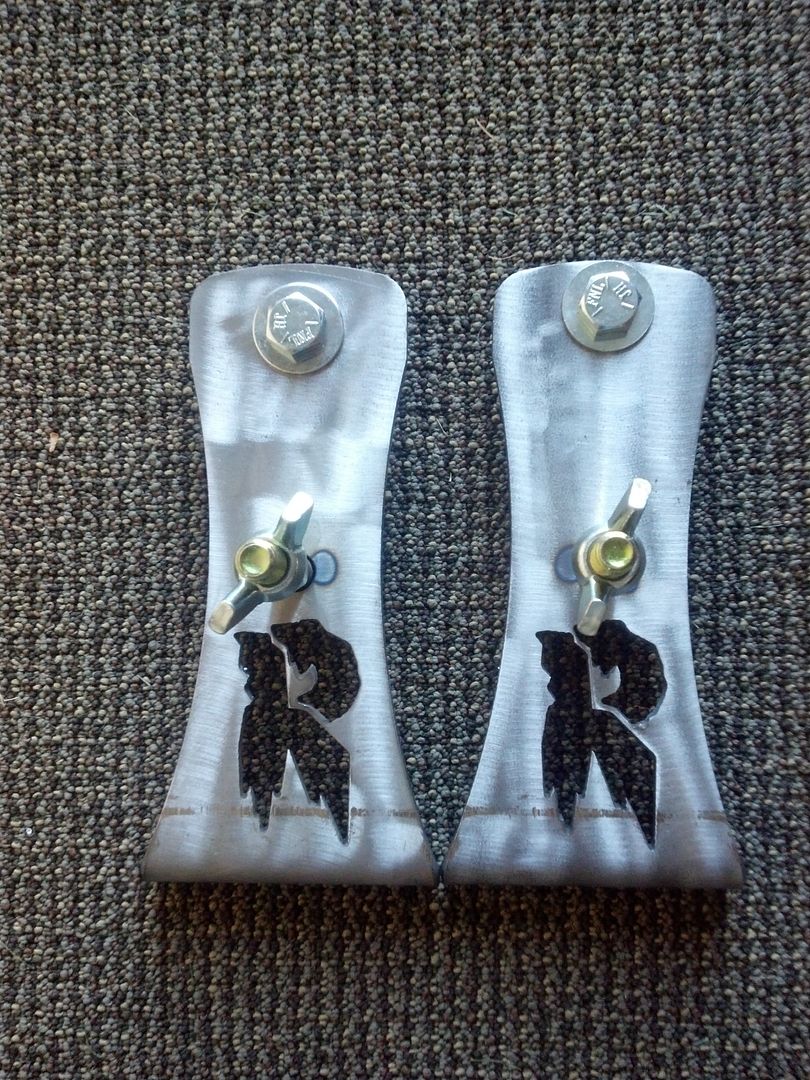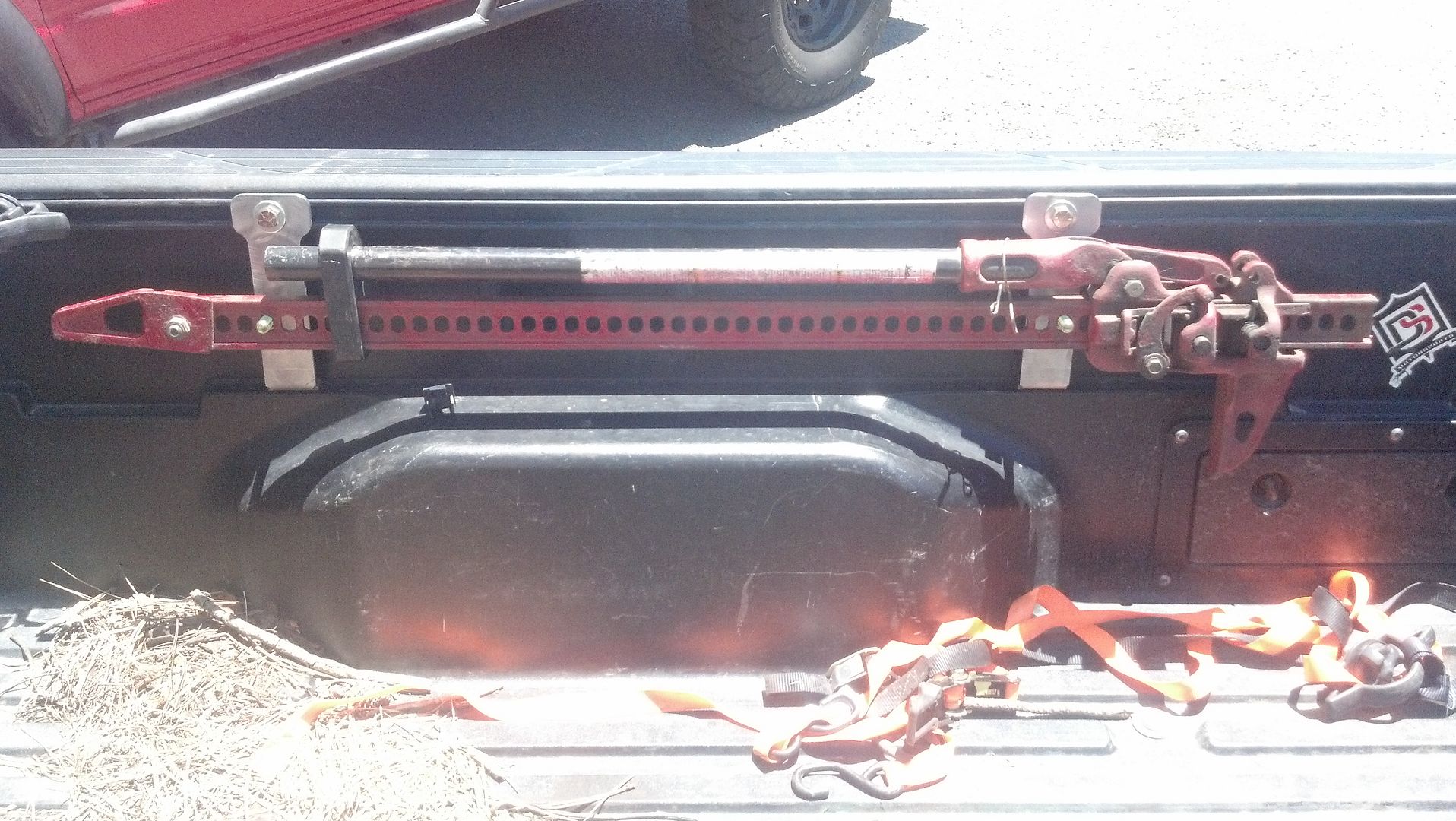 - Bed corner tie down brackets(pair, bare steel)-
These brackets are specially made from CNC cut and bent 3/16" steel to tie the front and side tie down rails together for additional strength, rigidity, and tie down locations. They allow a more secure tie down point for heavy or awkward loads like dirt bikes/street bikes, construction or garden equipment, or anything else large and bulky.
Also has a hole for mounting CB/whip flag/backup or bed lights.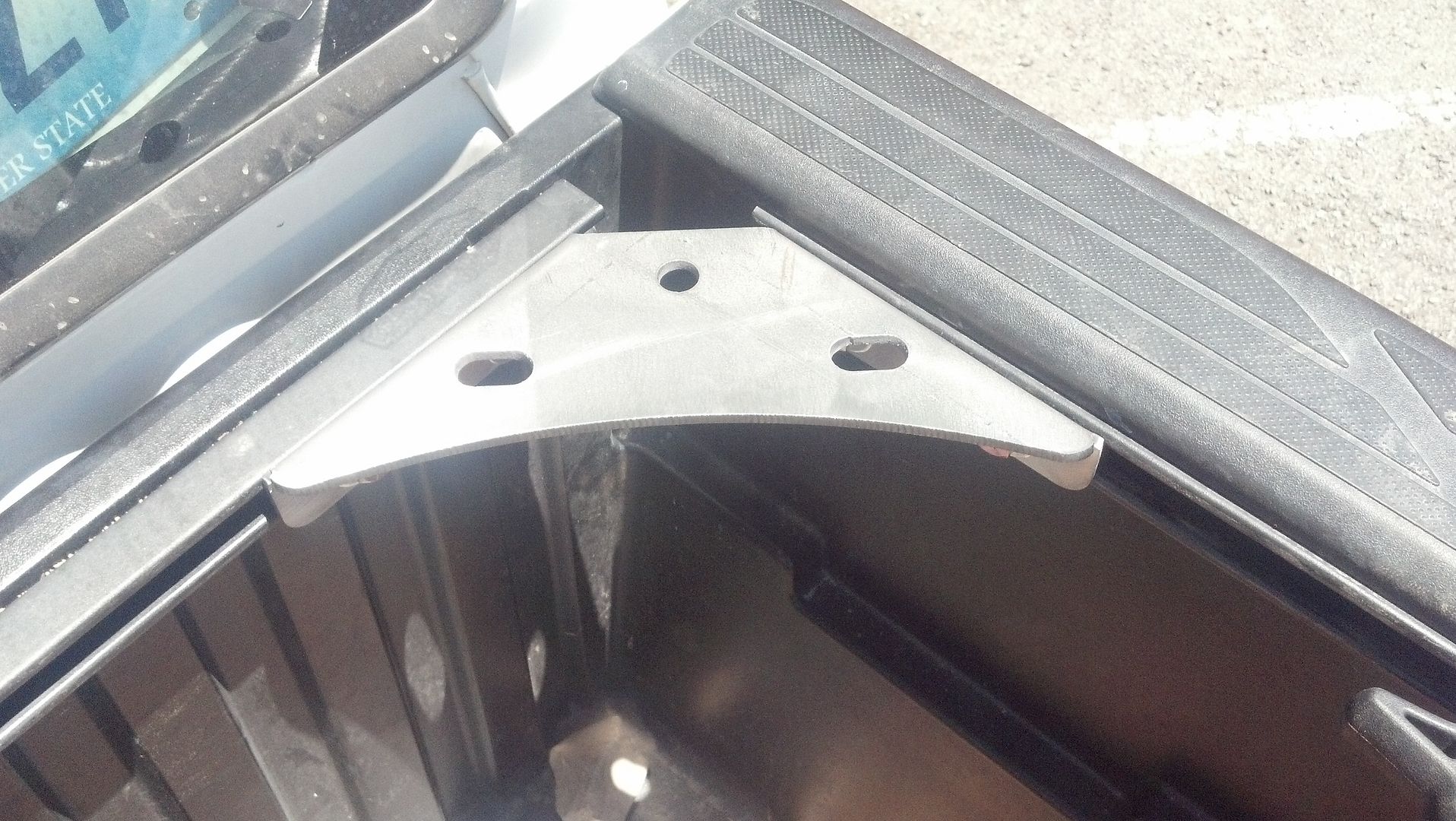 -Skid Plates:
All skid plates are CNC cut and CNC formed on a press brake. If a skid requires any hardware to mount, that hardware is included with the skid plate. Skids ship as bare steel.
Standard duty IFS skid from 3/16" steel
Upgrade to 'Relentless Duty' 1/4" steel skid for only $30 more if you really want a bash-proof skid.
Mid(transmission) skid out of 3/16" steel and T-case skid out of 3/16" steel
Special offer: order all 3 skids and get a package price!
We also offer the IFS and mid in 1/4" 5052 Aluminum for a lighter option for those that dont beat on their truck but want skids there for peace of mind if they were to hit something. Ifs is only 24lbs and mid only 18lbs!
IFS skid: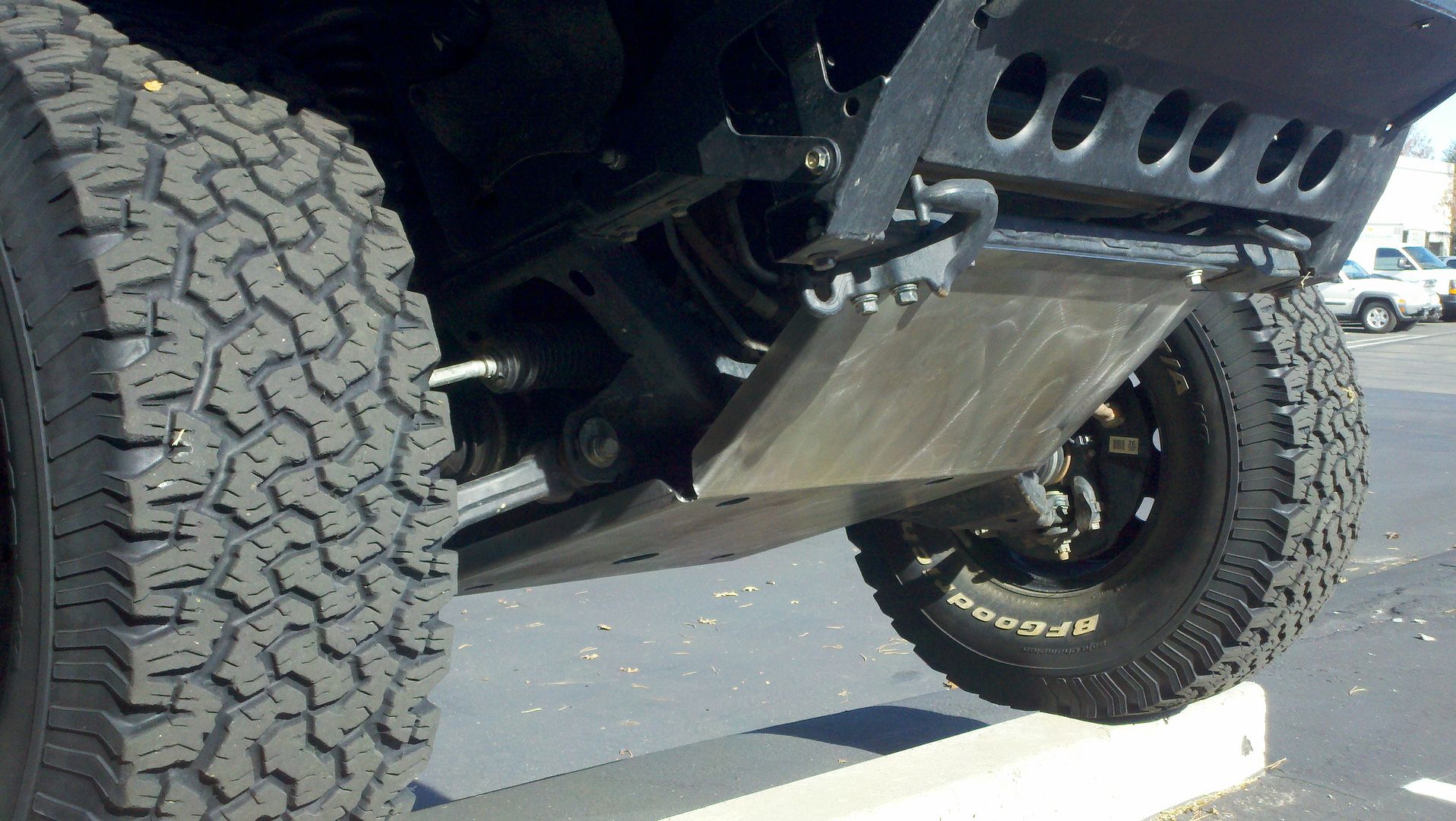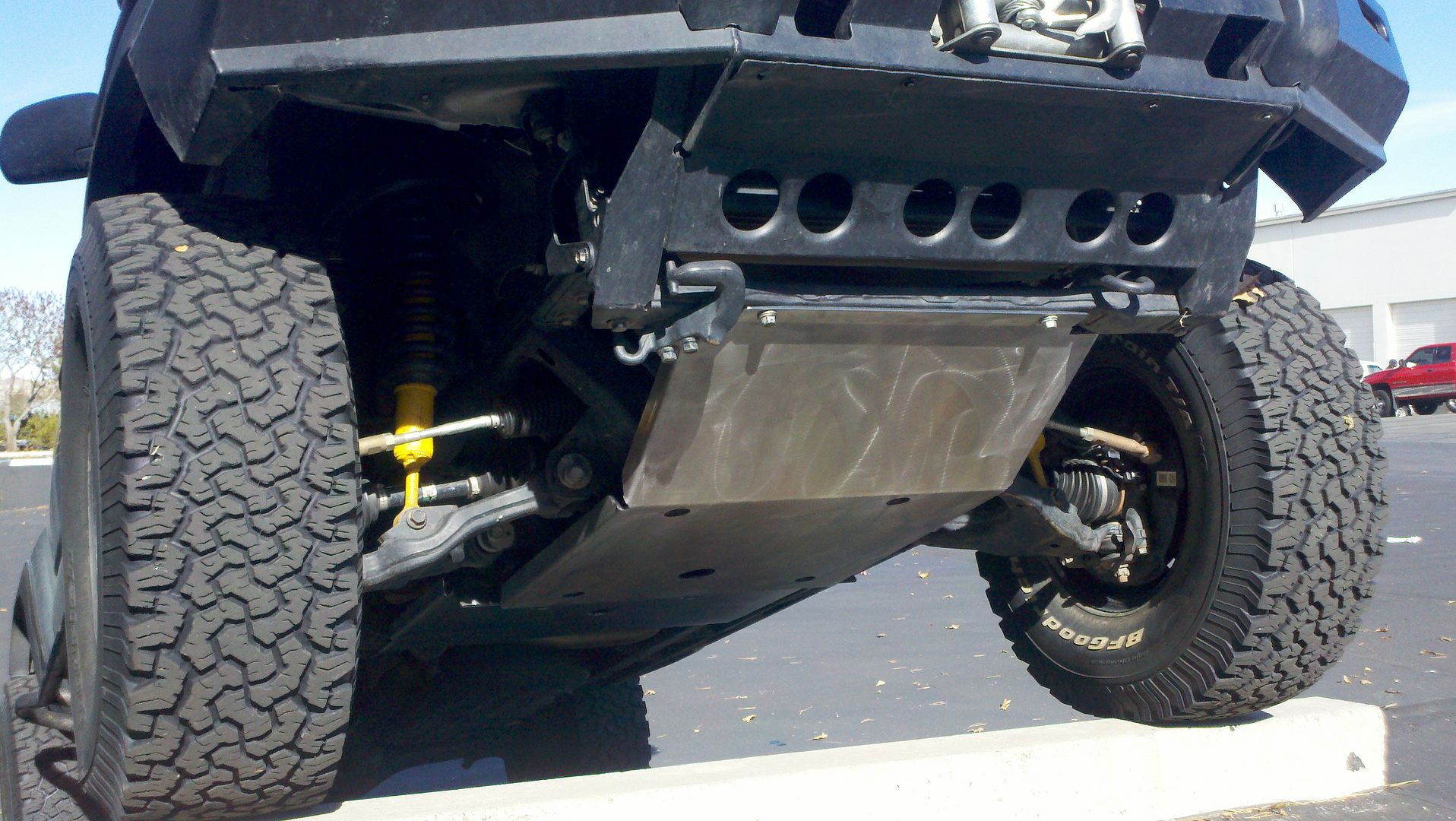 Mid(transmission/cat) skid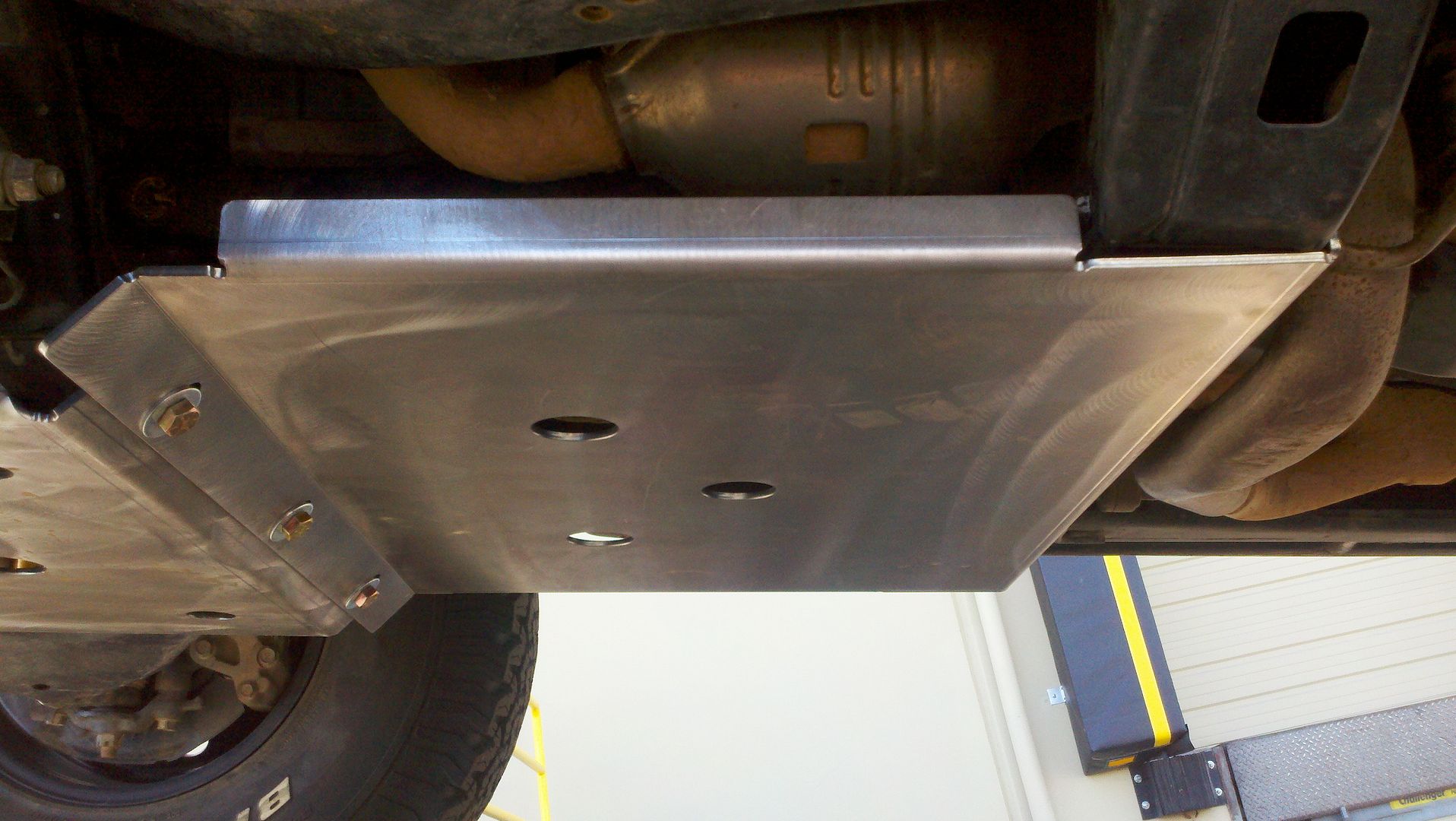 Mid skid looking forward where attached to IFS skid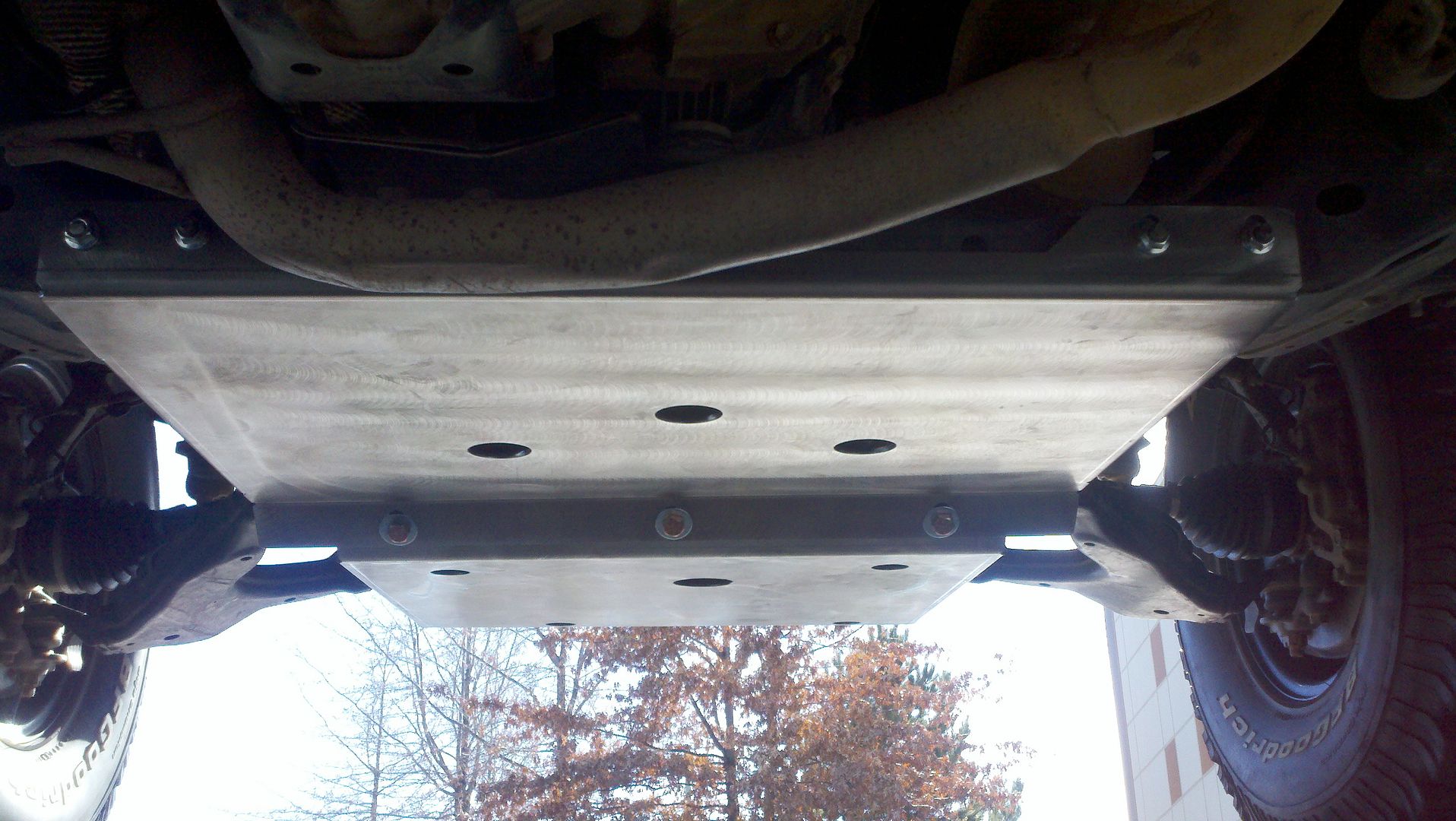 ** The little corners sticking down on the prototype mid skid pictured above have been removed from the CAD/cutting files, so those will no loger stick out past the IFS skid.
Attaching the Mid skid requires the IFS skid to be installed, but the mid skid is not required in order to use the T-case skid.
T-Case skid plate
Bolts behind the transmisssion/tcase cross member and protects the vulnerable tcase and factory exhaust cross over from damage.
Can also be ordered without the cross over drop for more clearance and smoother skid but will require the cross over to be rerouted on V6 trucks. 4cylinder trucks can take advantage of no cross over cutout/drop due to not having the cross over. Please specify what engine your truck has when ordering.
http://i120.photobucket.com/albums/o...s/IMG_7311.jpg
1st gen Tacoma skids will be available soon as well.

- Headache racks.
I can do them with formed plate uprights, or just out of square/round tube like others out there. PM me and we can talk about the style and functionality vs cost. I can build them out of 1/8" CNC cut steel or aluminum plate, custom lettering available in plate formed uprights. Mounts to factory bed rail mounting location and replaces the factory plastic bed caps on 05+ Tacomas.
Long bed: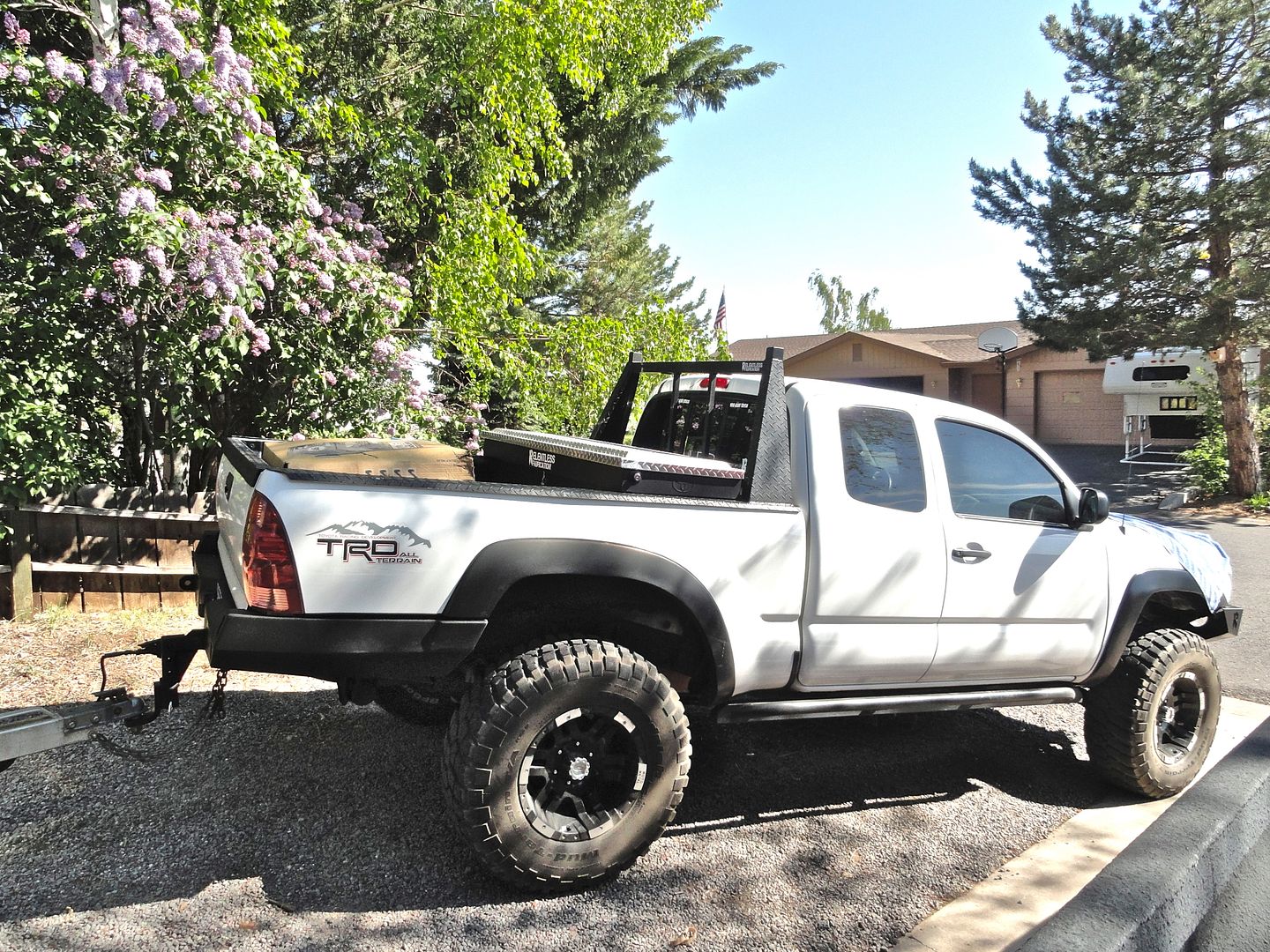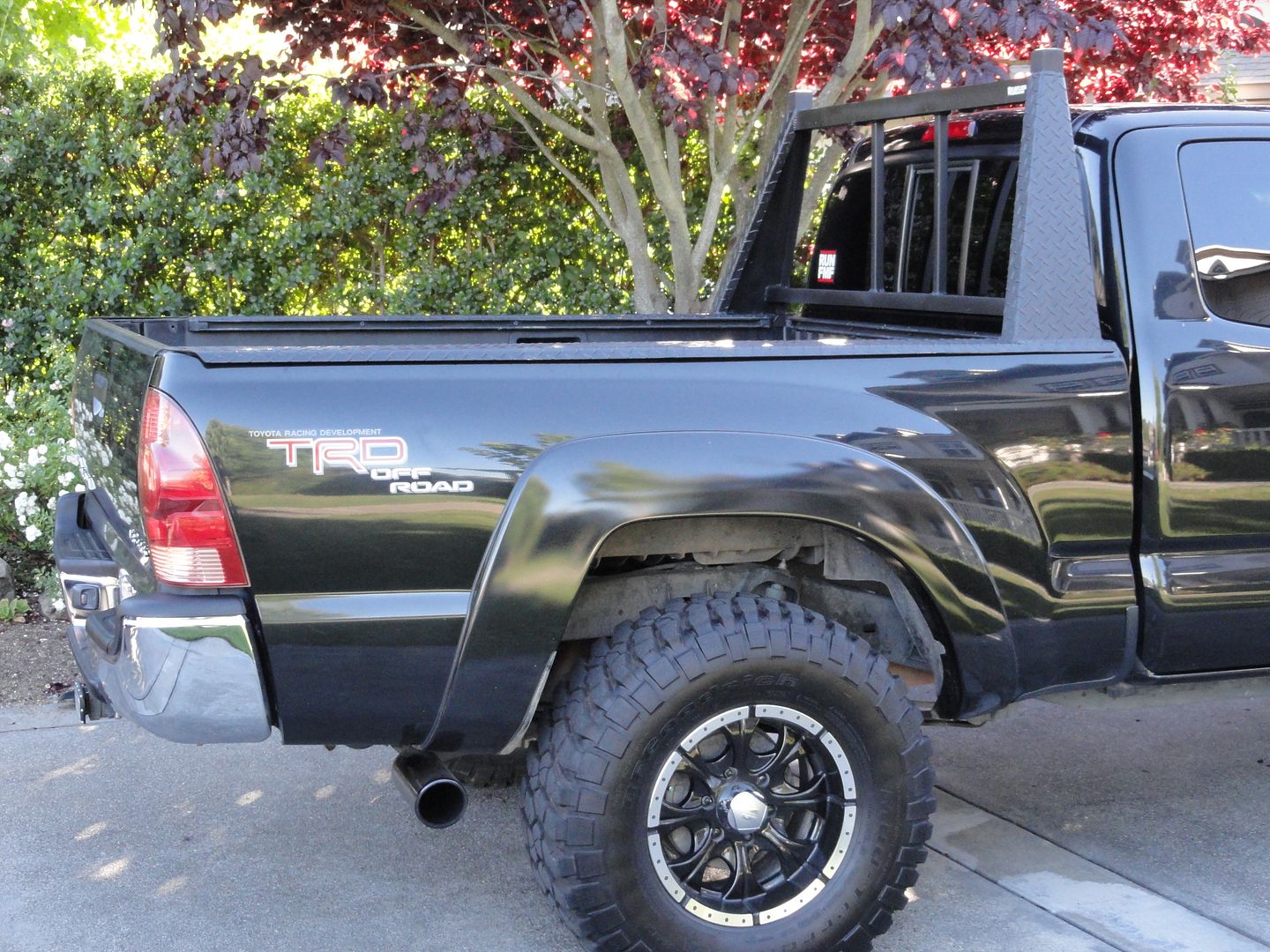 short bed: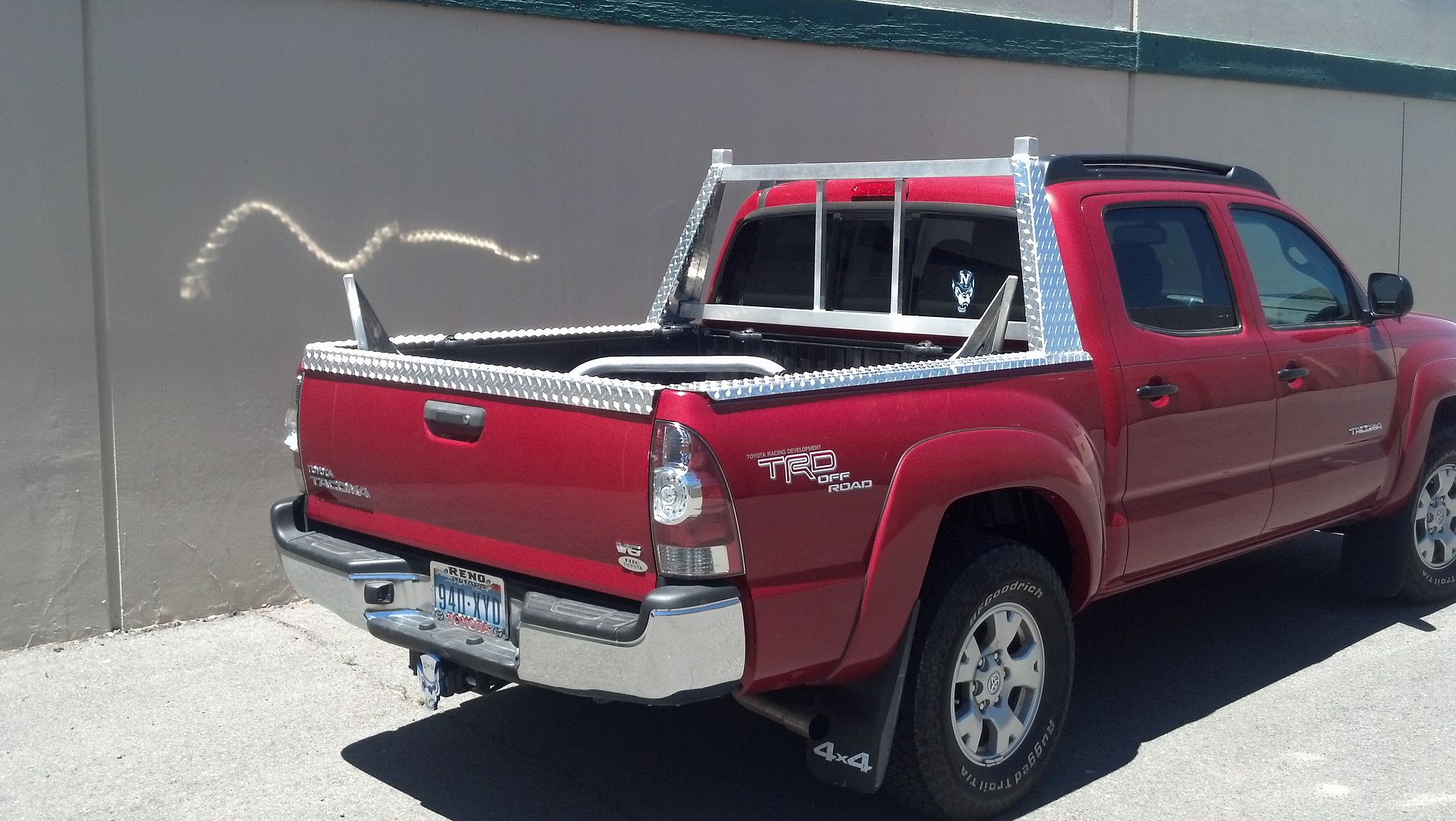 - 05+ Tacoma Tube bed cargo/accessory bars-
Made from 1 3/4" x.120" wall tubing with 3/16" steel CNC cut mounting brackets.
Includes the necessary mounting hardware (1/2" gr8 bolts and T-slot nuts).
2 mounting tabs for lights/CB standard by request, additional for $5/ea. add hi-lift holder brackets for +$15
Bars are $80ea or order a pair for $150, + shipping.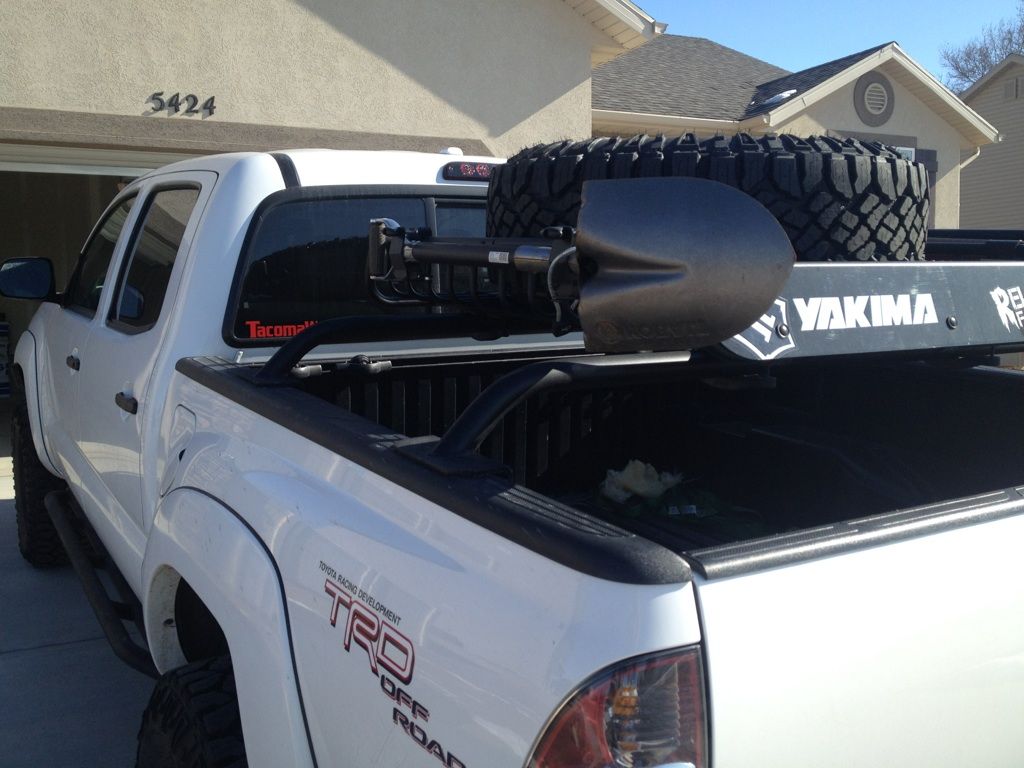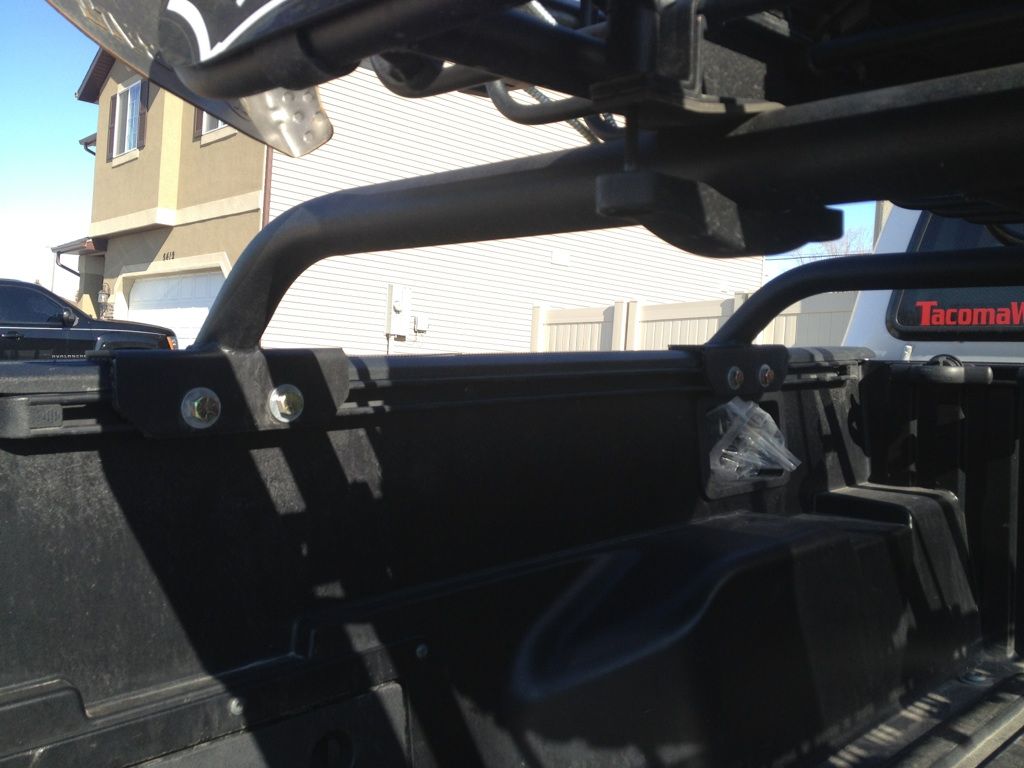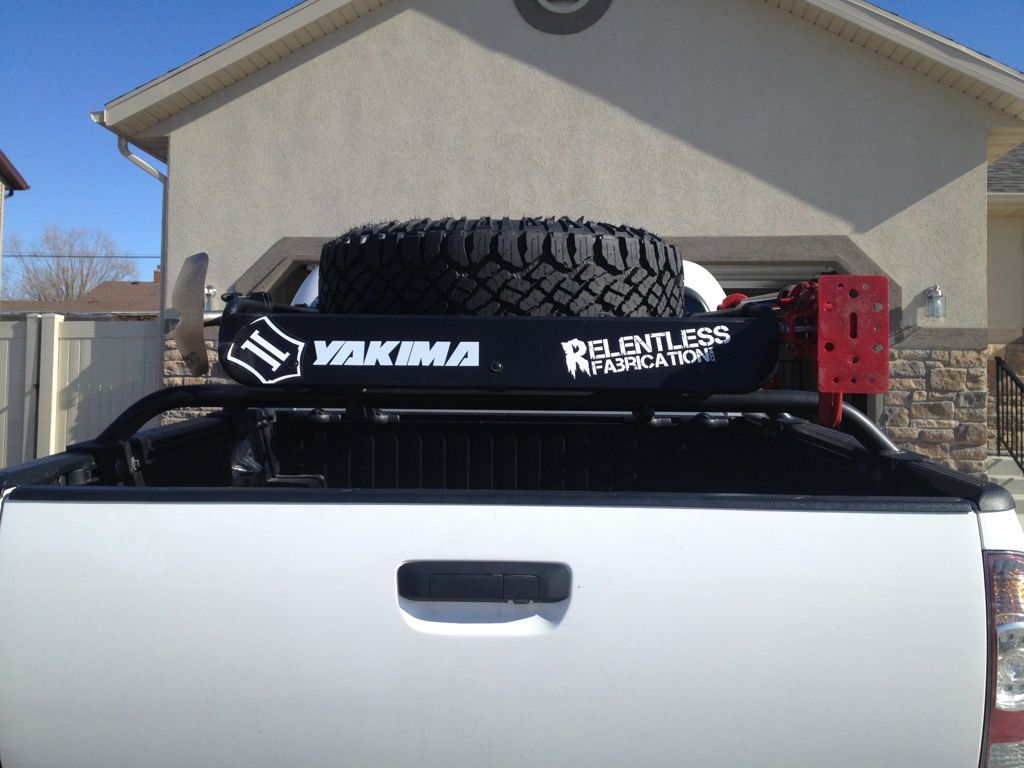 96-04 Tacoma bed cargo/accessory bars
(should also fit 89-95 pickups)
Here is a 1st gen bar with tabs for lights/CB as well as a hilift jack holder on it ($95 as pictured).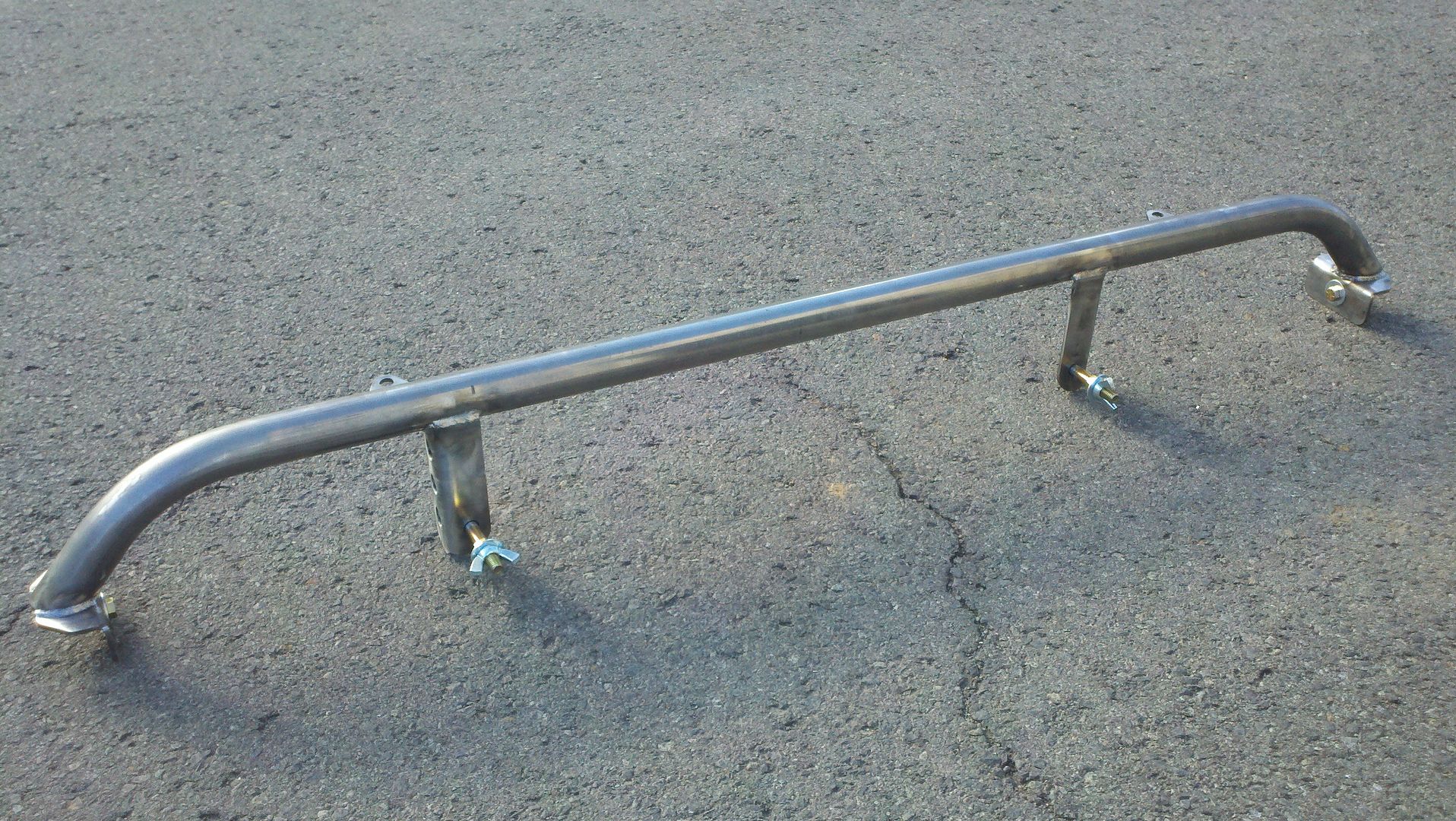 -
2005+ Tacoma Hood hinge CB antenna/light mounts.
great mount for auxiliary LED lights, or whip antenna's for the dunes as well.
Standard bracket is for driver side, but passenger side is available too.
Or order both brackets at a discount.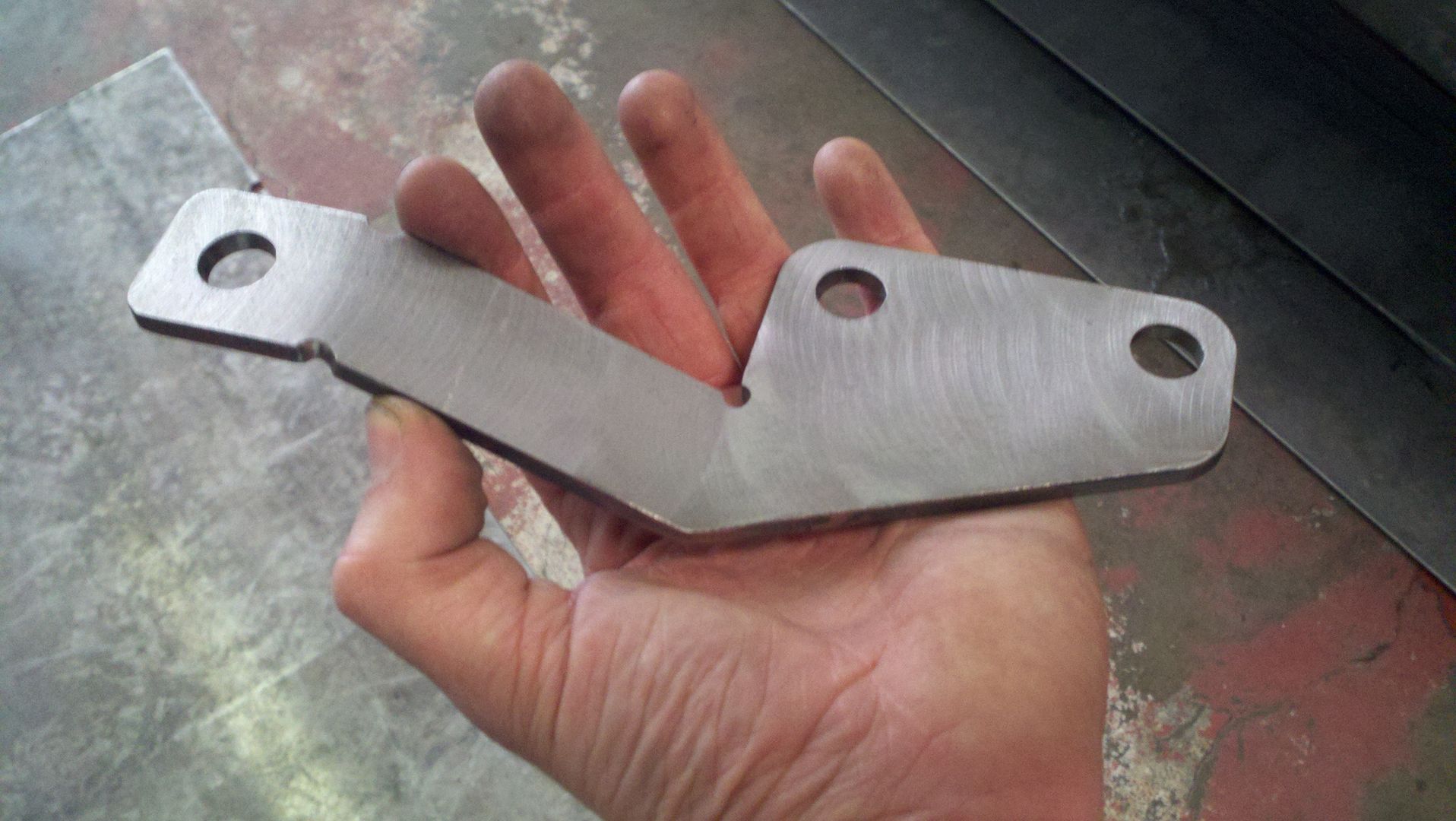 Sample images of CB/light bracket installed:
- High-flotation steel plate Hi-lift off road bases.
These offer over 3 times the surface area of the standard hi-lift jack base, so the jack doesnt sink into soft surfaces under the weight of your vehicle. It also bites into the ground for more secure use of the jack, yet the base can also be flipped over so it can still be used on hard surfaces like concrete.
Includes a 1/2" bolt/nut for quick removal or flipping the base.