Alright, So everyone on here knows how bad the inner boot's suck on these trucks, and then getting a 930 Bates style to work is kind of a PITA.
Well, those day's are gone!
These boot's are the same material as your standard 930 cv boot's most guys are using. They are a direct fit, tri-lobal design. The material flex's much better than the stock hard plastic boot's you will find on the inner (trans) side which can crack and tear.
These Kit's consist of an inner and out boot and 2-clamps (enough to service one axle) They DO NOT come with grease. As many users like to use their own "favorite" grease.
The Clamps are a pinch style much like OEM. Where you get them hand tight, then pinch the tab tightening them up.
05+ Tacoma priced at $30.65 for TW members
96-04 Tacoma priced at $30.49 for TW members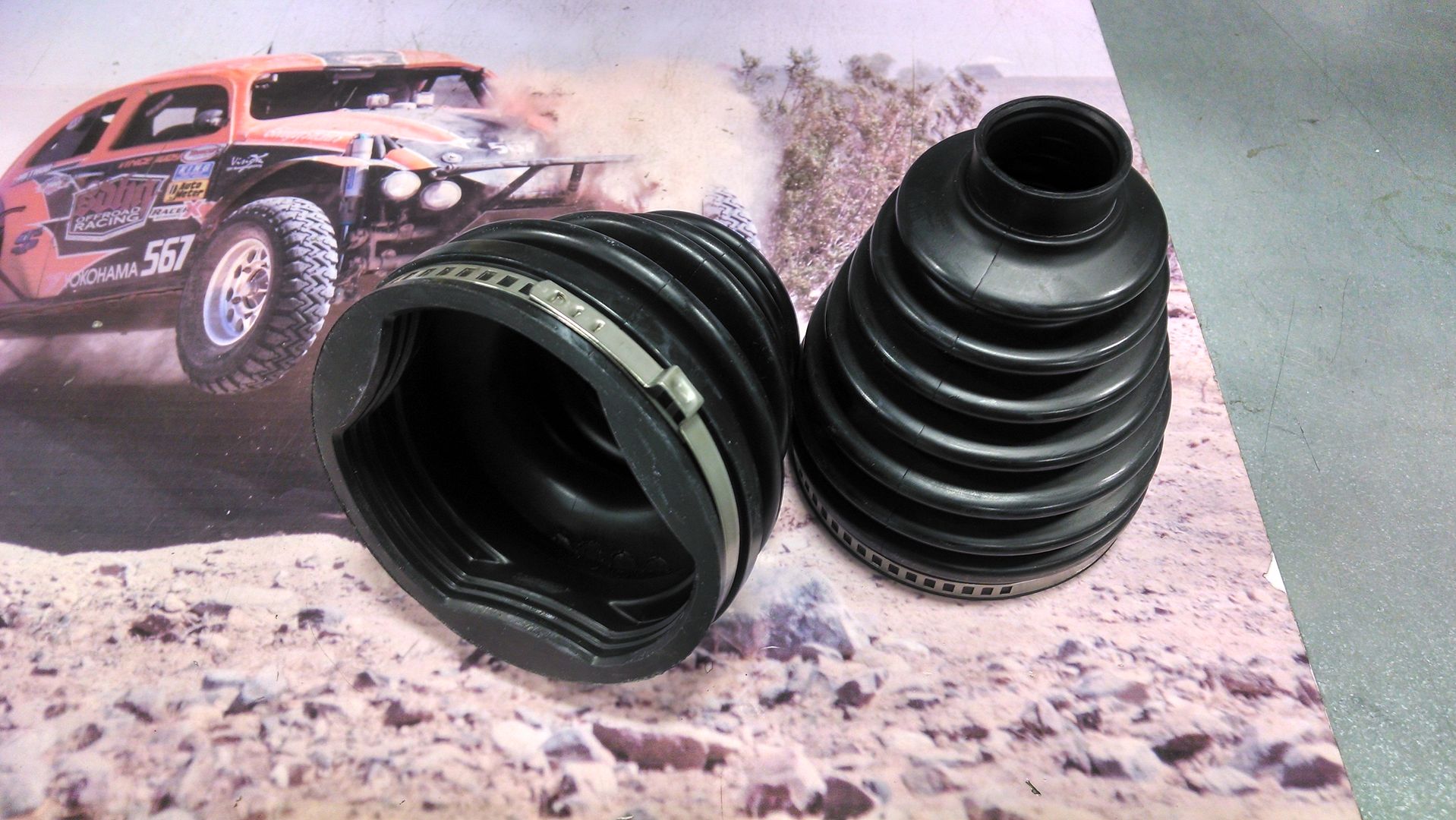 I have a few kit's of each in stock ready to go with more coming.
We also have these for the following
03-09 FJ/4RUNNER
10+ FJ/4RUNNER
00-06 Tunrda
07+ Tundra
01-10 Chevy HD
-Vince@
SDHQ