If your renting the Slide Hammer, get at removing the spindle bearings before returning it. Below shows the bearing within the spindle that needs to be replaced....
To extract it, set the spindle on the ground (with cardboard so you dont damage the threads) with the base (side with the bearing) facing up. Sit in a chair and put the teeth of the slide hammer within the spindle just far enough to catch the underside of the bearing. Put your feet on the base of the spindle to hold it down and tap the bearing out with the slide hammer. Sorry I dont have picture of this, it required two hands.
Note the depth of the bearing within the spindle before removing it to use as a refrence when you press a new bearing back in!
With the bearings free you can return the slide hammer and rent a "Bearing and Seal Driver Set" (if you dont already have one of course) and pick up your new spindle bearings (Part # SBK1).
Set the new bearing on the spindle and place the correct driver size on the bearing. After making sure the bearing isnt going in crooked, tap the bearing back, hitting the top of the driver puch with a rubber mallet.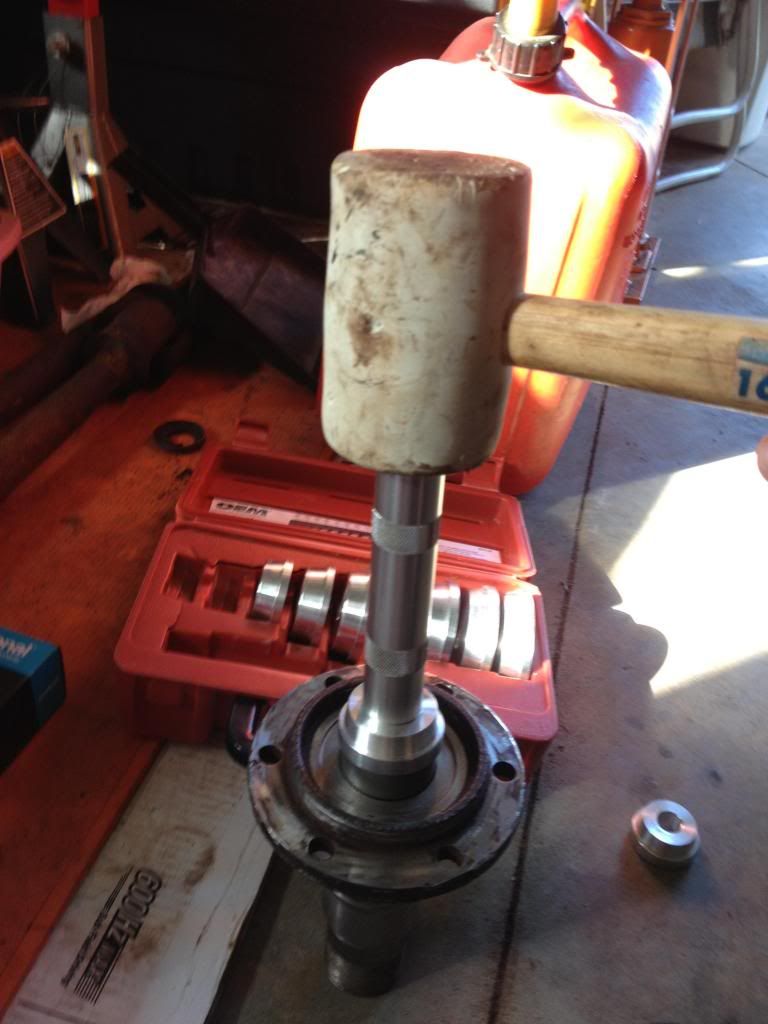 After replacing both bearings, apply some high temperature grease within the spindle and bearings. Bag off the ends of the spindle to protect the threads and keep the inside clean while set aside.