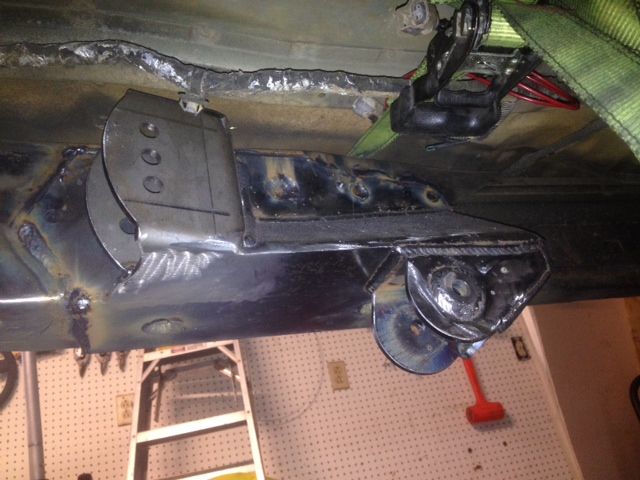 so this weekend we made a little progress. not as much as any one would like. but parts are starting to go on next weekend. all three link mounting point on the frame are now located. the passenger side bracket is permanently welded on the driver is just tacked…bottle ran out go figure.
the steel has arrived so we can start re plating the frame. a complete 4' x 8' sheet of 1/8" cold rolled and two full sticks of 1.75 x .120 DOM showed up. Ballistic Fab FINALLY got off their ass shipped my order after me nagging them on a daily basis bumping several items off the order. I will never do business with them again. this is the third order for this build from ballistic they have screwed up. first was the steering arms that were drilled wrong and they charged me a re-stocking fee because I sent the complete order back. second was the two D60 shave kits I ordered…they got that right and here on time but they only shipped one of them. then there was this order where they help the order for one heim joint…one that I could get any where including my local hardware store. I called them at least 4 times and was told every time it will be here tomorrow and we'll get it out to you. them came the calls where the service rep recognized my voice, or my order and started lying to me. lying about their personal name, lying about when it would get in, lying about when it shipped…long story short I finally got shipping notification last thursday. they shipped it regular ground because there is a 1 ft piece of off size DOM in the order…OFF the soap box
so most people don't realize how much effort goes into building a rig like this. I will say this. THANK GOD THE FRONT IS DONE BEING CLEANED! I hate my grinder so much right now. it has been at least two solid weekends of grinding. given I am pretty sure it is easier to start from scratch, instead of cutting and cleaning off other peoples crap. We discovered that the original "builder" could not weld and his mentality is "if you can't weld right put an ass ton of weld on it". It has taken a lot of grinding time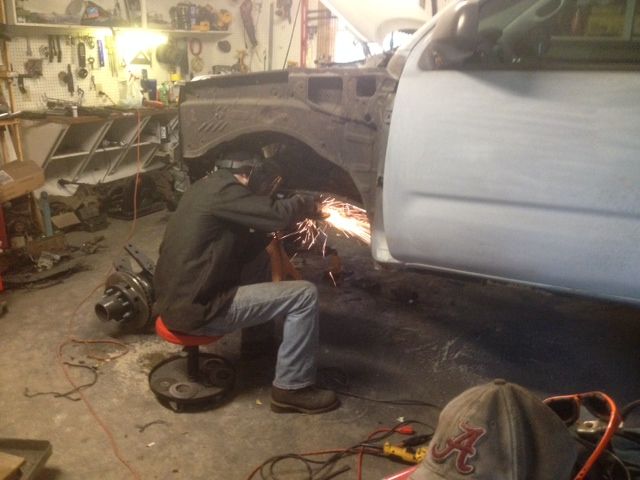 the plasma part is fun but then comes the clean up phase. the big grinder, the small grinder, the high speed air sander the finally the die grinder
it renders results like this. both frame rails now look like this and are ready for plating. the plan is to MIG in a new 1/8" plate and fully blend it and sang in into what is left of the OEM frame. then we will put and over plate or fish plate to "stiffen" the frame over that. the Fish plate will be TIG welded so the aesthetics are top notch. we are working out a few details in the process right now because we are planing to french the air bump cans into the frame and we are trying to plan for that. we have put this much effort into fixing the frame and getting it this clean. don't want to pile on metal and have to hack up and awesome job to get bump cans in.