Well some people should get their hands slapped if they touch a welder or bender....
So with that said its time to rehab my new to me Tacoma...the first owner did a pisspoor job and some of the welds are horrid...I've picked better boogers than some of these...lol
I won't go into all the stuff just stuff I'm doing as I do it....and moving forward.
Deals I've gotten so far.
$390 39.5 Iroks (4 75% no plugs or patches no damage)
$240 Warn 9.5 CTI winch no pulls
$50 canopy (all there BUT DIRTY)
$70 ecology wrecking dodge Durango seats fronts and rear bench with seat belts
99 Tacoma ex cab
Sas
Front axle: Wagoneer d44 (ARB Locker, 4:88 gears, nitro chromoly shafts, 300m u-joints, RCV 30 spline outer conversion, nitro diff cover, warn premium hubs)
Rear axle: stock (ARB locker, 4:88 gears, full float conversion, cell a gt brakes with ebrake for 15" rims, Chromoly shafts,)
Dual transfer cases
Viair onboard air with tank
Bobbed bed 13"
Bobbed canopy 13"
Custom rack for convertible rear top
Custom bumpers
Warn 9.5. CTI winch
39.5 Iroks
What I've done in last week since getting it....
Cut canopy down to fit bed, added 39.5 Iroks, did front Chromoly axles with Excalibur u-joints and Rcv 30 spline outer conversion, added winch, made bumper, put in Durango seats front and 3rd row for rear, swapped nitro diff cover on, changed ball joints, redid bearings, adding 30" led bar tomorrow and doing creeper shackles mount in rear with longer shocks and new shackles.
Race line bead locks will be ready for pickup on the 21st
How it sits now
Yes it has a jeep shack sticker....I build jeeps and Toyotas....I swap between the 4drs now and the Toyotas...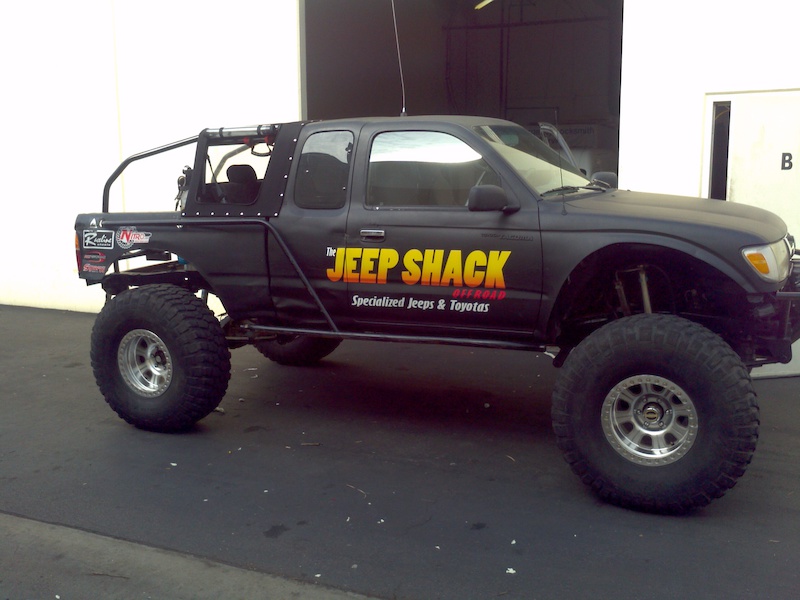 How it started its life with me...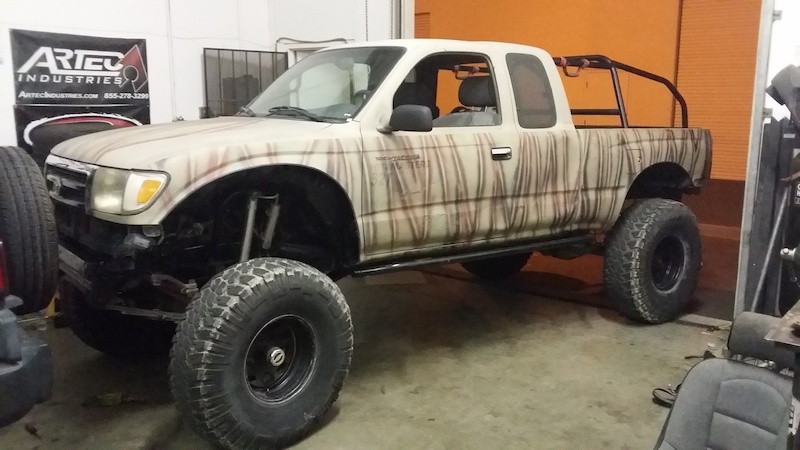 Then 8 cans of flat black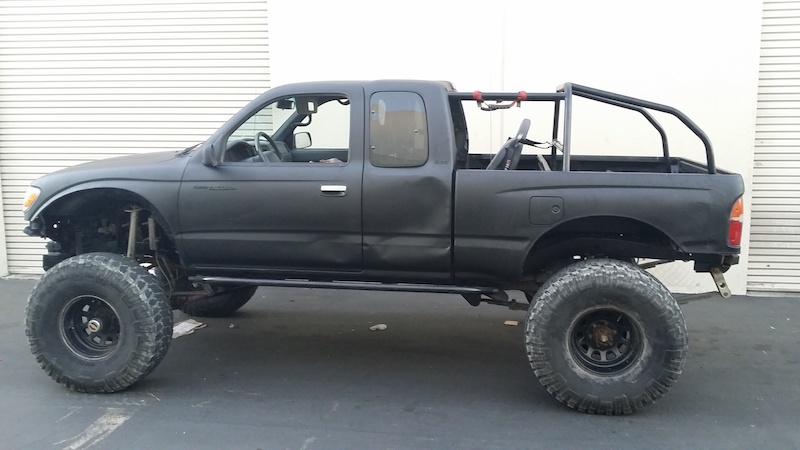 Started bumper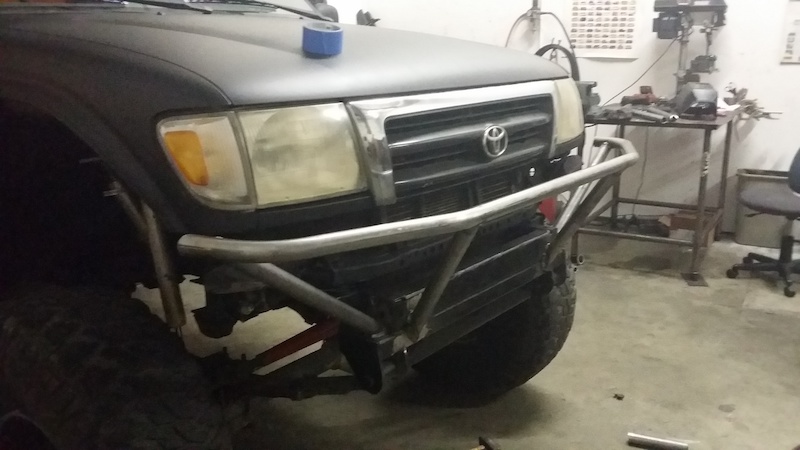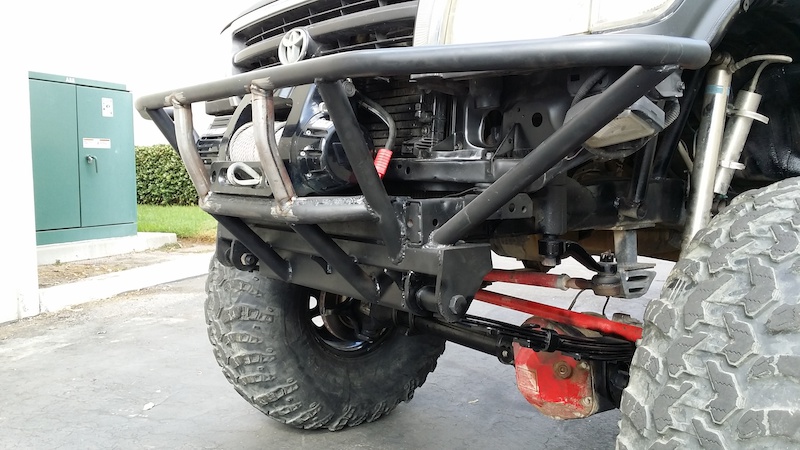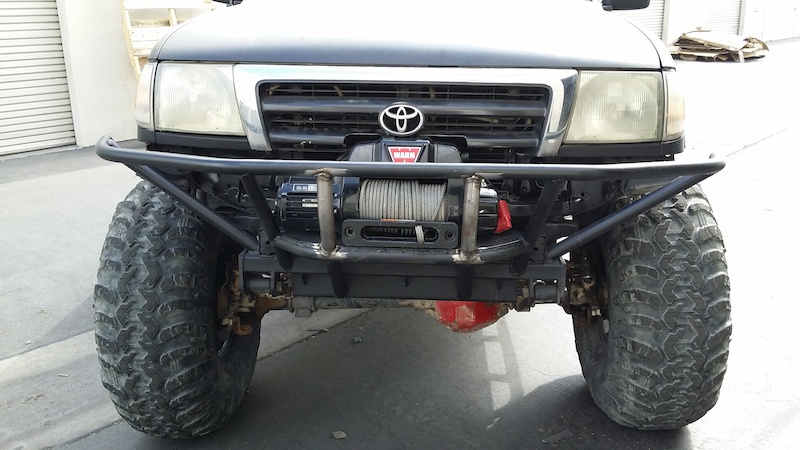 My warn 9.5cti winch I got for $240 from local car dealer...jeepers gave it to em with trade in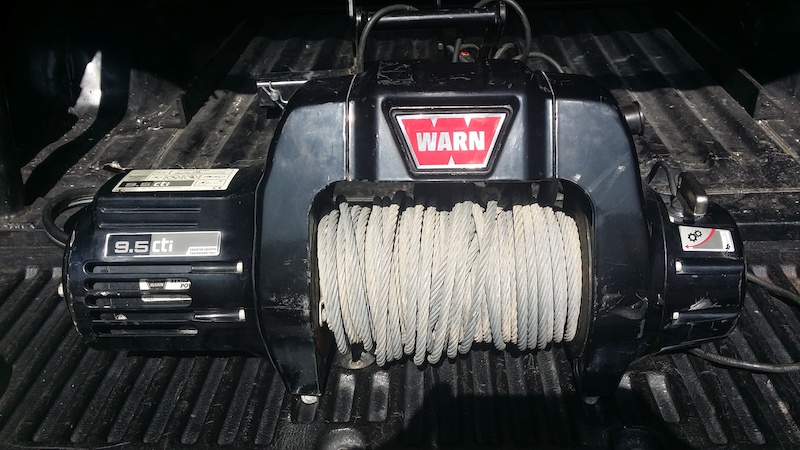 Grabbed a $50 canopy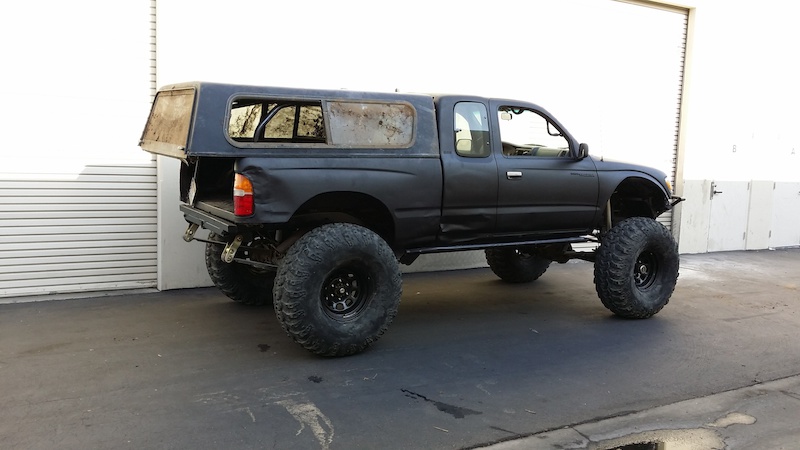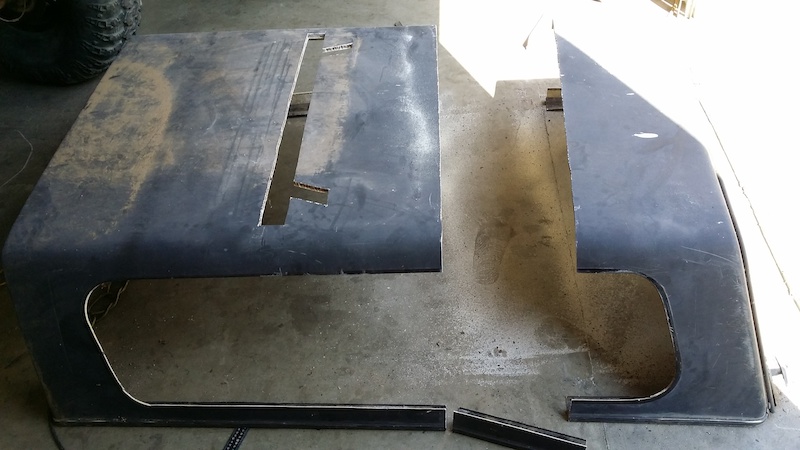 Durango seats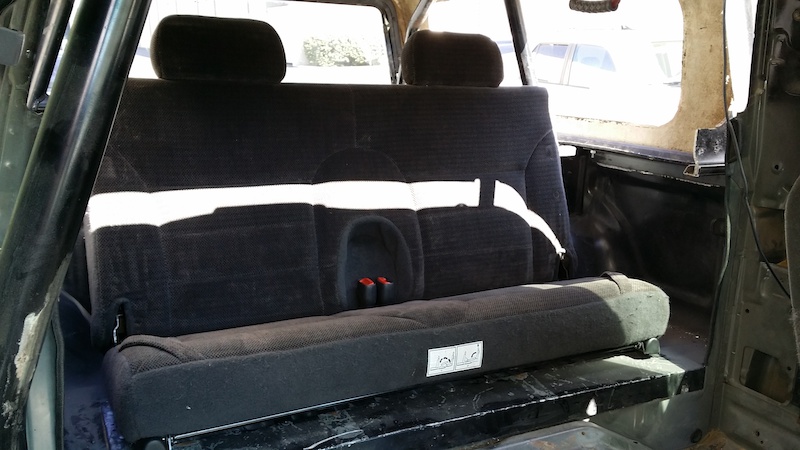 Soft top framework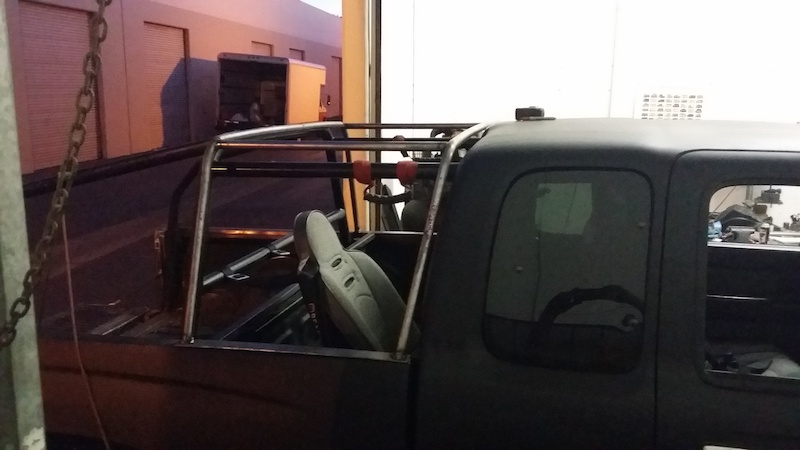 Got a care package from vendors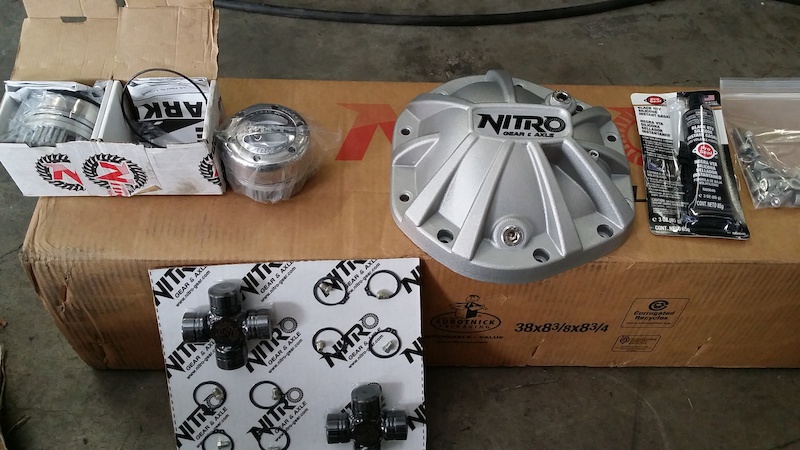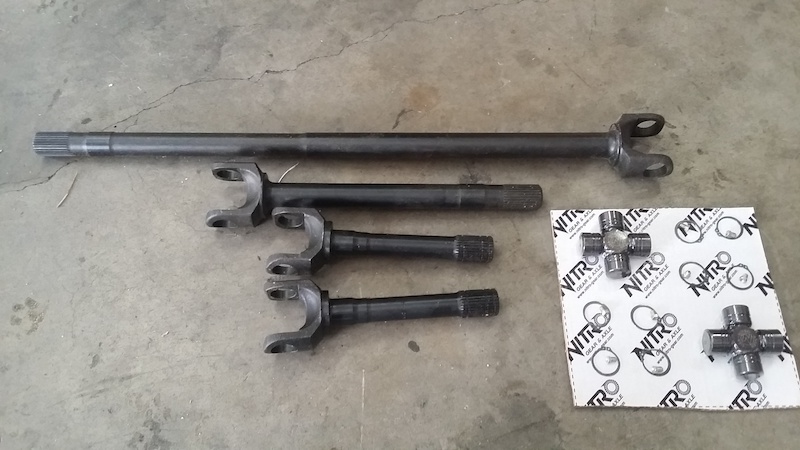 39.5 iroks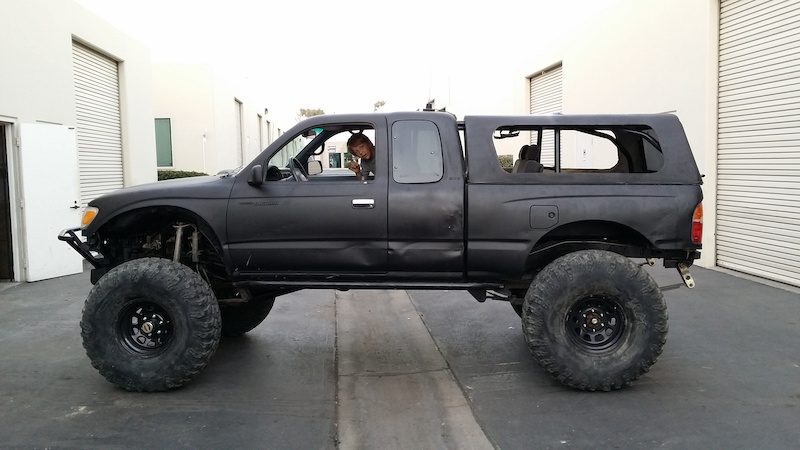 And a pic from this evening