Named after my kids! Scarlett, oaklee and Soyer
Current orders are at 15 buiness days out! New orders are 3 weeks as of 2/14/14
NOTE: My main shipper now is Fedex. P.M me for a quote, or if you want to pay less i'll still ship fastenal. Note fastenal wil not ship to MT or CA, CO or las vegas. The quote you get from is the OTD. NO hidden shipping charges later in the sell
THE GIVE BACK
Customer referral program!!!!
Send me three customers you get a $50 gift card, Five customers $100.00 gift card!!!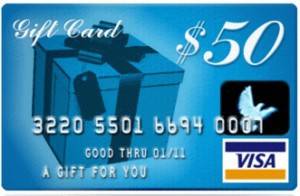 Slider frame plate designed by 1 bored clerk, Does awesome work!! Check his thread http://www.tacomaworld.com/forum/2nd...s-sliders.html
me on FACEBOOK
https://www.facebook.com/SOSconcepts
Custom built hybrid Rock Sliders for Tacoma's 98 to 2013
WELD-ON
Single cabs/ $215, with kickout $230 + S&H

Extra cab/double cab 78" long w/out kickout $265, with kickout $285 + S&H
Double cab long beds 92" long w/out kickout $285, with kickout $3-15 + S&H
4runners 66" long w/out kickout $275, with kickout $305 + s&h

FJ 63" long w/out kickout $265, With kickout $285 + s&h


2nd gen bolt on
Extra cab/double cab 78" long w/out kickout $385, with kickout $415 + S&H
Double cab long beds 92" long w/out kickout $435, with kickout $455 + S&H
[/SIZE][/B]
weld on mounts for sale NOW $10 each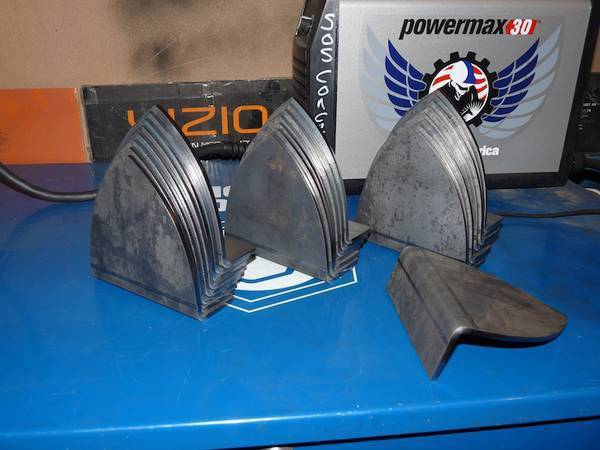 SOS Decals
10x6 =$15
5x3 = $7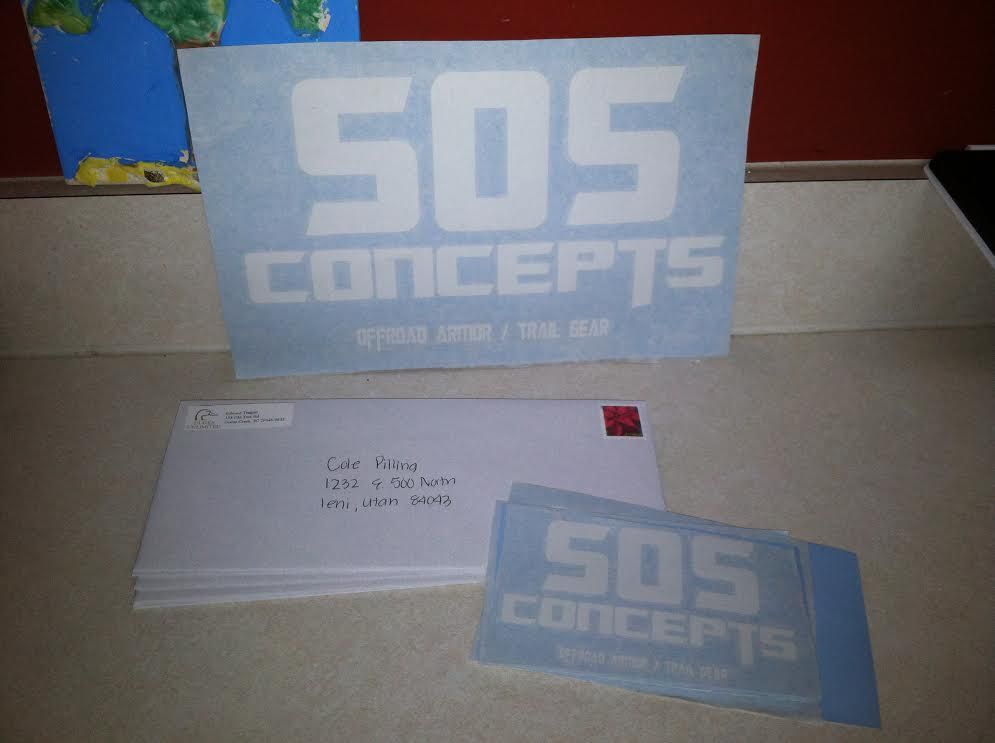 Boltable steps $160
Customer reviews
JAYTEE013-
I picked up the sliders today at Fastenal. The build quality, fit and finish is GREAT! On the sliders I used the rustoleum hammered black spray paint which is what I did the two tone on the truck with. Looks really great and I am happy how they came out. Much lighter than I thought they would be as well. Much lighter than the marlin crawler ones I had on my 1992 Yota pickup. Still heavy duty and well made though.

UGAFAN-
I absolutely love my sliders. Eddy did a hell of a job designing them as well as fabricating them. These are top notch, and the price is unbeatable. Zero regrets welding them on. If anyone wants any close up or specific pics, let me know and I'll try to help
Sgrappone-
Eddy and I installed my sliders yesterday evening. I am very impressed with his metal fab abilities. Pictures being provided for everybody interested and those of you not quite sure of his ability. IMHO....I say AWESOME WORK!!! Good job Eddy.

]
They will ship in raw metal form! This is 2x2 square tubing with 1.75 round ERW tubing!
All welds are soild wire! laser cut mounting plates! The sliders come ready for weld on!
Please allow up to two weeks for handling time!
I inform you to please have certified shop or welder weld on your sliders!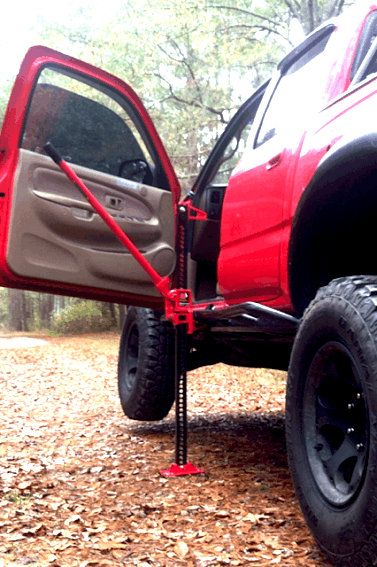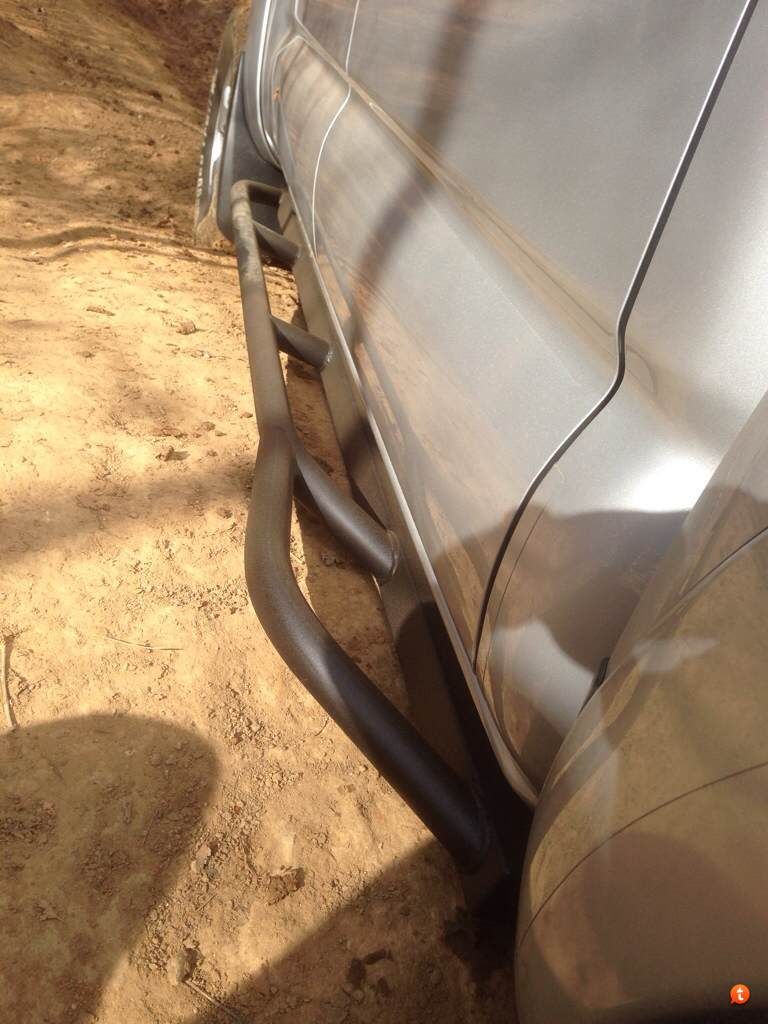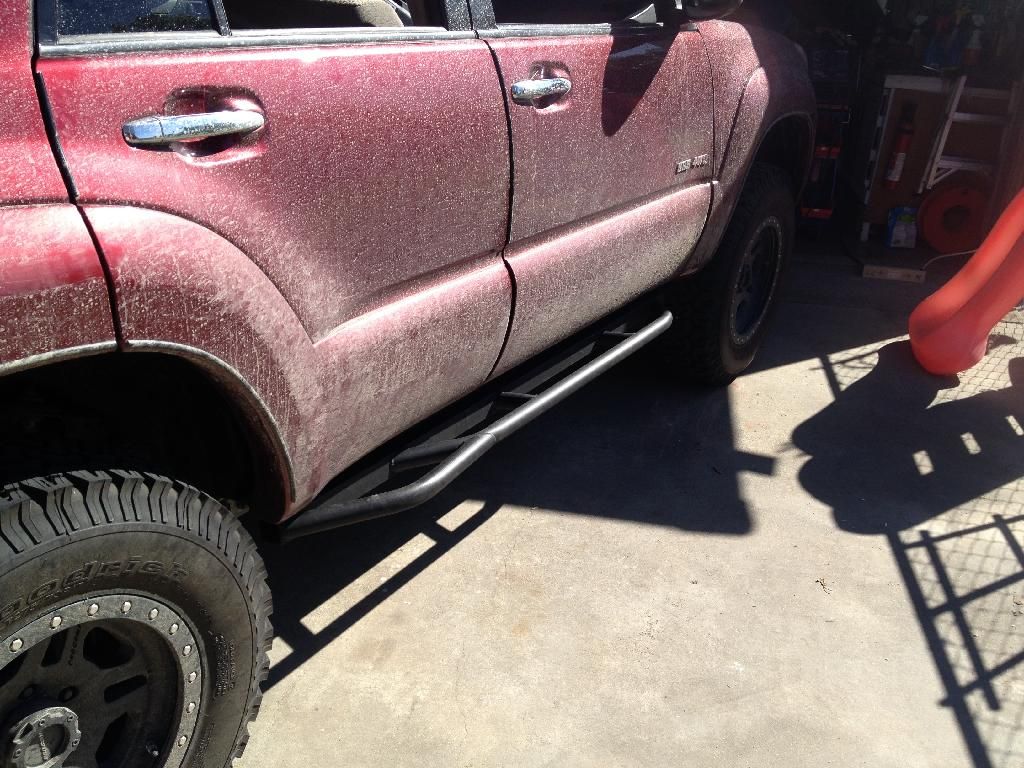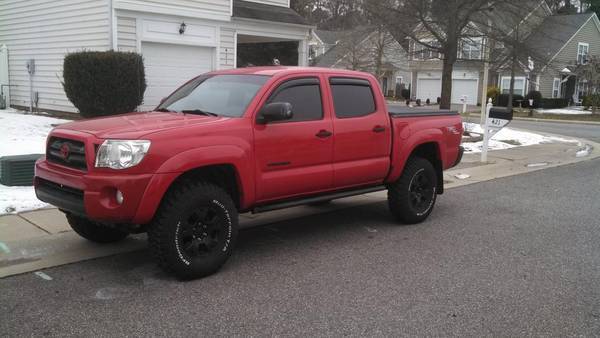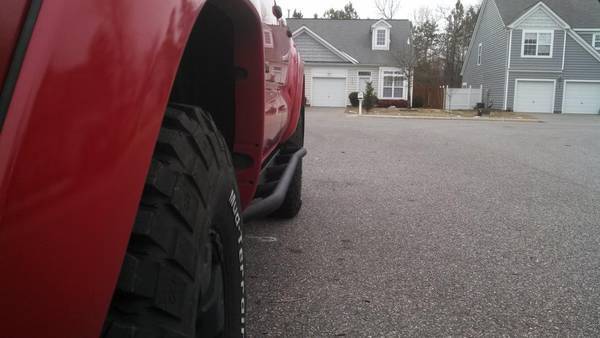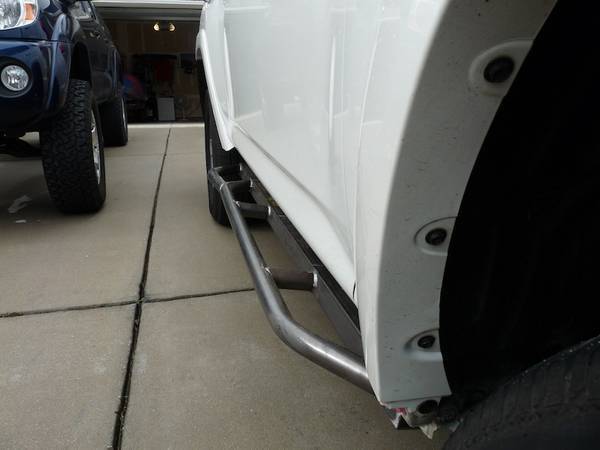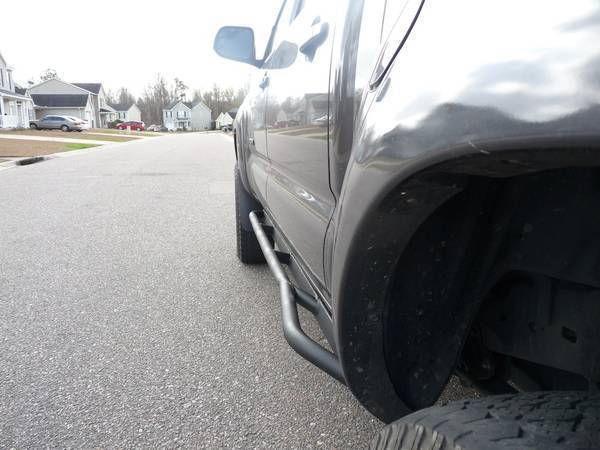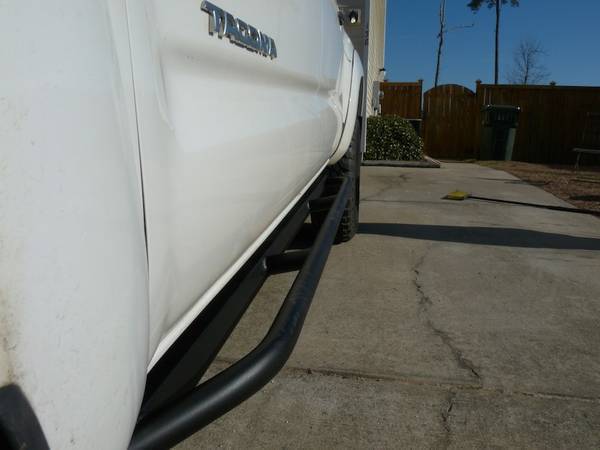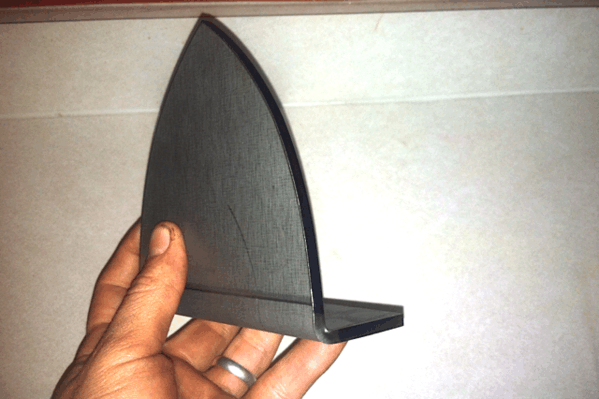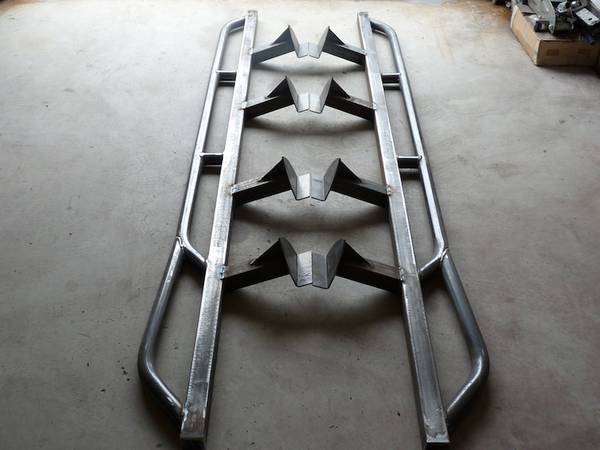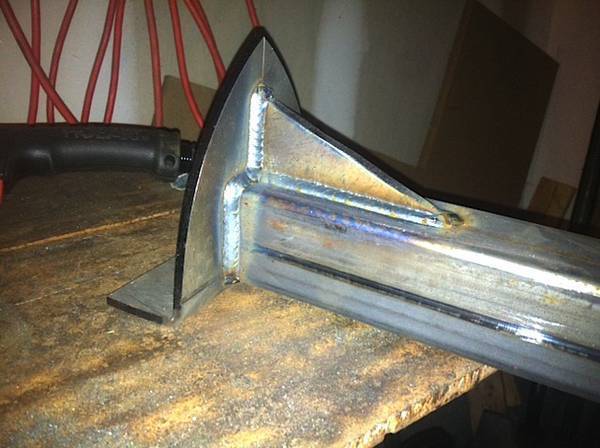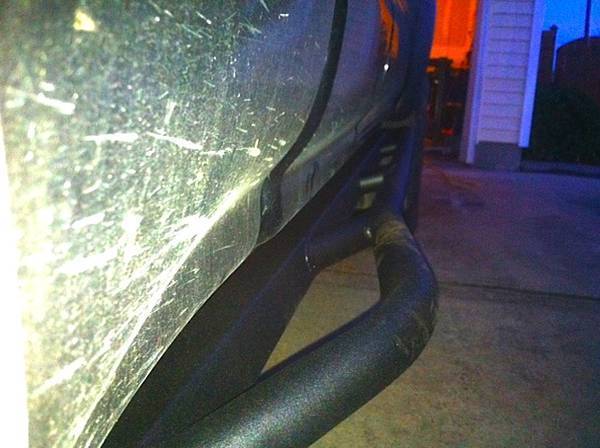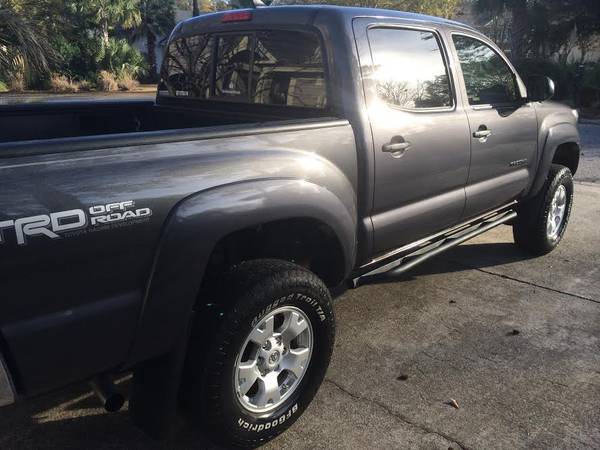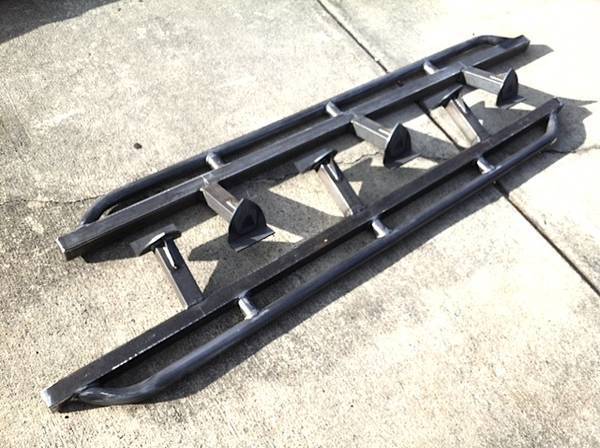 Sliders welded to the frame!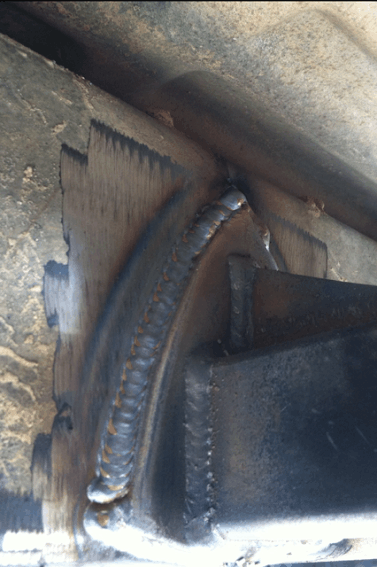 Can't even tell they're on the truck!