THIS IS NOT MY VEHICLE, I FOUND IT ON CRAIGSLIST.
http://atlanta.craigslist.org/atl/cto/2086520146.html
2006 4x4 TRD TACOMA
-85,500 miles
-Premium equipment package with
JBL
sound system (sounds great)
-Old Man Emu 2.5" lift with 885 front coils, AAL in Rear
-Leer 100RC Shell/Topper. Construction Grade able to support 600lbs on top. Include driver
and passenger Windoors. Also installed a set of toyota tundra bed rails to the top. If you have seen
these track systems then you know their strength, also allows for all of their bed accessories on the
roof with sliding METAL cleats.
-Tom Woods Custom 1-Peice drive shaft with double cardigan joints (extra smooth)
-K&N Cold Air intake System with washable
air filter
-All-pro 1.25 wheel spacers
-285/75/16 BFG A/Ts (33's) 60-70% tread
-10,000lb eletric winch
-KMA custom winch bumper with PIAA 510 lights. Bumper has added extra strength with side
protection was added.
-Custom sliders/ side steps for protection and convience.
-Front quarter panel Protection from bumper to step. Very unique and very functional,
gives the truck a great look. Best part...I've never seen anbody else with them.
-Tinted front Windows to match the back 15%
-Black Headlight Mod and Painted Grill to match. Also painted the factory TRD wheels with
Rustoleum Black Hammered. Everything matches and looks great.
-Other small mods Include: Interior LED's (map and dome) , Fog light Mod (can use them without
needing the main lights on, Cig. lighter mod (stays on without the key being on, so ou can leave
phones, camera, ect charging while the truck is off. LED's in license plate holder. Will also include
additional set of used PIAA 520's if bought.
-LED's inside the shell, lights up great. my dog messed up part of the wiring needs to be fixed (cheap fix)
-120v in the Bed
-Custom drawer system for bed. allows for gear storage without taking up the whole bed.
Also contains custom gun locker for long guns.
-I have always run full synthetic oil in this truck and change it every 5000 miles. I have also kept
an etensive "truck journal" for this vehicle, which has every modification date, and impact on the truck
via recording every tank of fuel put in the truck. I hate to see this thing go but I have another vehicle that
I can't turn away from.
Asking $20,500 obo
-Located in: Greenville, SC
-Truck is getting detailed this week and ready for its new owner. PM me for more details.
Need to sell soon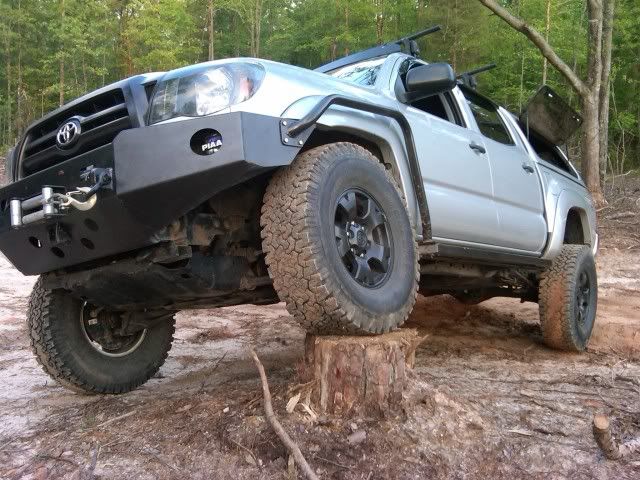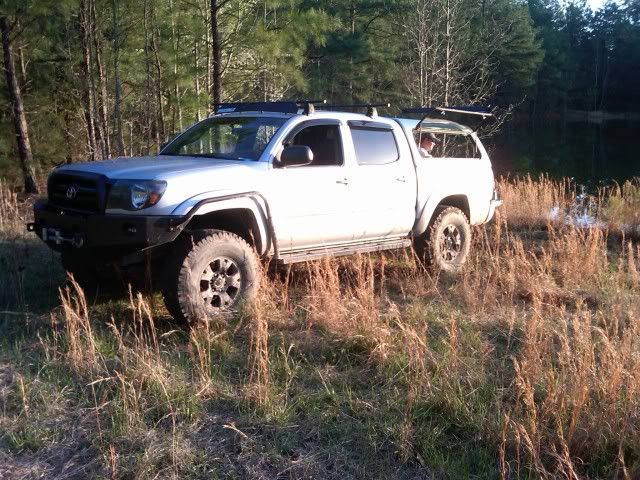 Here are some more pics I came across. Will get some more up after the truck get detailed.