CANCELLED DUE TO LACK OF INTEREST
This meet is only being hosted by the guys/gals from NC. All Tacoma World members are welcome/encouraged to join us!
MAY 18-20, 2012
After the last NC meet we have decided to have another. I have a camper at Pinnacle Creek ATV Campground in West Virginia. They offer tent camping and have other rental trailers also. This initially is a feeler to see how much interest we could have in it. I think that we have decided on the 3rd weekend in May (18th, 19th,20th). If you are wanting to tent/truck camp, it is $8.00 per person/night. VERY CHEAP! If you want to rent one of their campers, you can check the rates at their website here:
http://www.pinnaclecreekatvcampground.com/pricing.htm
They do offer a bath house for those of you wanting to tent/truck camp. There is also a little restaurant on site. They offer burgers and other types of sandwiches.
You may ask, this says atv campground. Well, you are correct.
Most of the trails are for atv's, but there are some that are large enough for trucks
. If you have ever heard of the Hatfield-McCoy or Outlaw trails, this is in that location. It is near Welch, WV. (I will personally be bringing an ATV as my truck is no where capable of making it on these trails.)
Anyway, just give me some thoughts as to whether you would be interested in going or not. We have plenty of time to get this planned out!
I look forward to this being as successful and fun as we had at our meet on Feb. 18th!!
Also, I have received some information from the NC FJ Cruisers and they are raising money to give to a charity. It would be nice if we could incorporate something along these lines and possibly give to a charity...just a thought.
I am going to start a list of attendees. This is not an event where it is an absolute YES or NO is required as there is a ton of room for the tents. It would just be considerate to give David (the owner) an idea of how many will be showing up so the restaurant can prepare properly. There is also a bar abou 1/4 of a mile down the road called Rider's Paradise. I am sure that they communicate with David on the number of reservations they have so they can prepare properly also.
ATTENDING
1. GoDeacsWFU23
2. Pope953
3.
4.
5.
6.
7.
8.
9.
10.
11.
12.
13.
14.
15.
16.
17.
18.
19.
20.
21.
22.
23.
24.
25.
Just a few pics to give you an idea of what it is like up there....
One of the trails large enough for vehicles:
Overlooking the campground: (the entire right side of the picture is for tent/truck camping)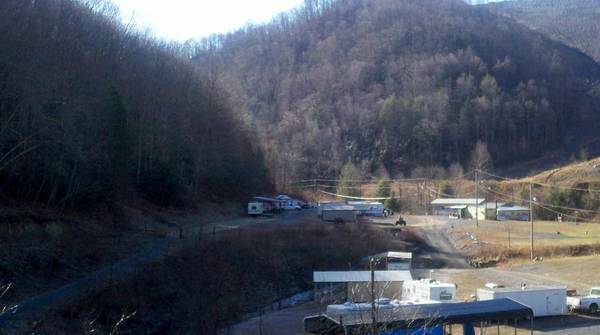 Charlie Reed Junction: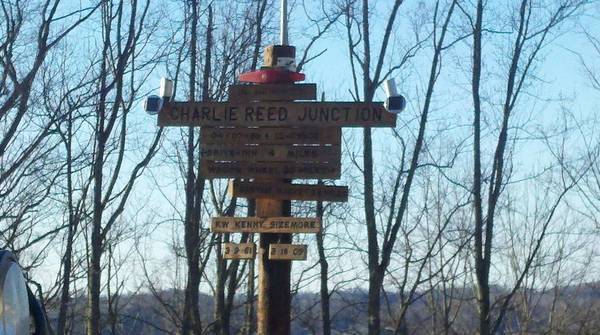 Overlooking the Mountains: