THE DATE IS OFFICIAL, THE MEET WILL BE HELD ON MARCH 16th and 17th!!!
(
Everyone is welcome to come on Friday the 15th and camp at HONE QUARRY campground, it is at the bottom of the mountain before the shorter trail. For tail 2 (the longer one), camping is all along switzer dam lake.)
LISTEN UP!! Everyone with CB's will be on channel 25
There will be two convoys
1. The first convoy will meet at 257 grocery in dayton, Va. This is also a gas station and the only stop for gas on the trip so gas up if you are running low. The plan is to meet on March 16th at 10:30 and leave by 11 once everyone has arrived. Everyone then will head up to Flagpole knob and have some fun on the trails along the way. (Prerunner friendly as long as no rain) The trail to flagpole knob is about 3 miles once you get to the fire road. This is for some mild off roading and many obstacles along the way. Everyone will meet up at flagpole knob and set up for camp and hang out that night. Then wake up the next morning and do some more off roading or head home.
Address for first convoy ( The shorter trail is 3.4 miles to flagpole)
6939 Briery Branch Rd,
Dayton, VA 22821
2. Now for the serious off roaders who want to be on the trail for about 4 to 5 hours will meet at MCdormans Grocery which is also a gas station and the nearest one so gas up if your low. Everyone will meet here around 9:00 and leave by 9:30 on March 16th. This trail is longer and approxiamately 11 to 12 miles which at about 10mph takes around 4 to 5 hours. You can google switzer dam to flagpole knob on google maps and look. Many obstacles along the way. Trail will take us all the way to Flagpole knob and that is where everyone will set up for camp that night and then do some more off-roading on sunday the 17th.
Address For 2nd Convoy ( The longer trail is 11.9 miles to flagpole)
10427 Rawley Pike,
Hinton, VA 22831-2210
(This trip is intended for everyone to have a good time and everyone will have a meeting point which will be flagpole knob where the 2 convoys will meet and camp for the night)
Will be updating on a regular basis so more info to come
This is where we will all be camping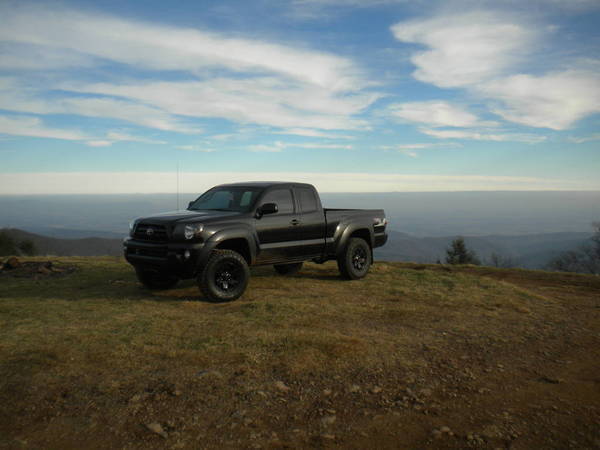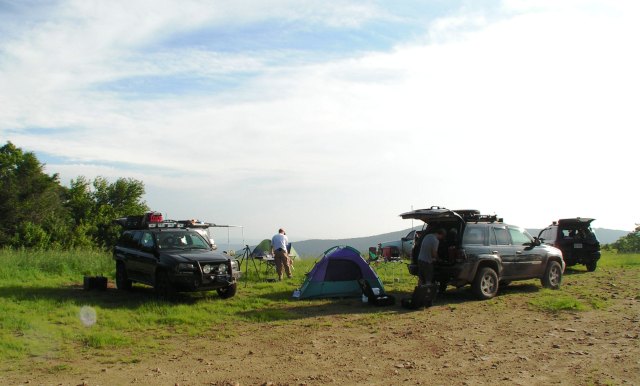 Located below is a map where the two trails are. Notice where it says skidmore fork lake (aka switzer dam) that is where the longer trail will meet and the Briery Branch Gap is where the shorter trail is. You can see where the map runs into meadow knob but flagpole is not listed but I can assure flagpole is right above meadow knob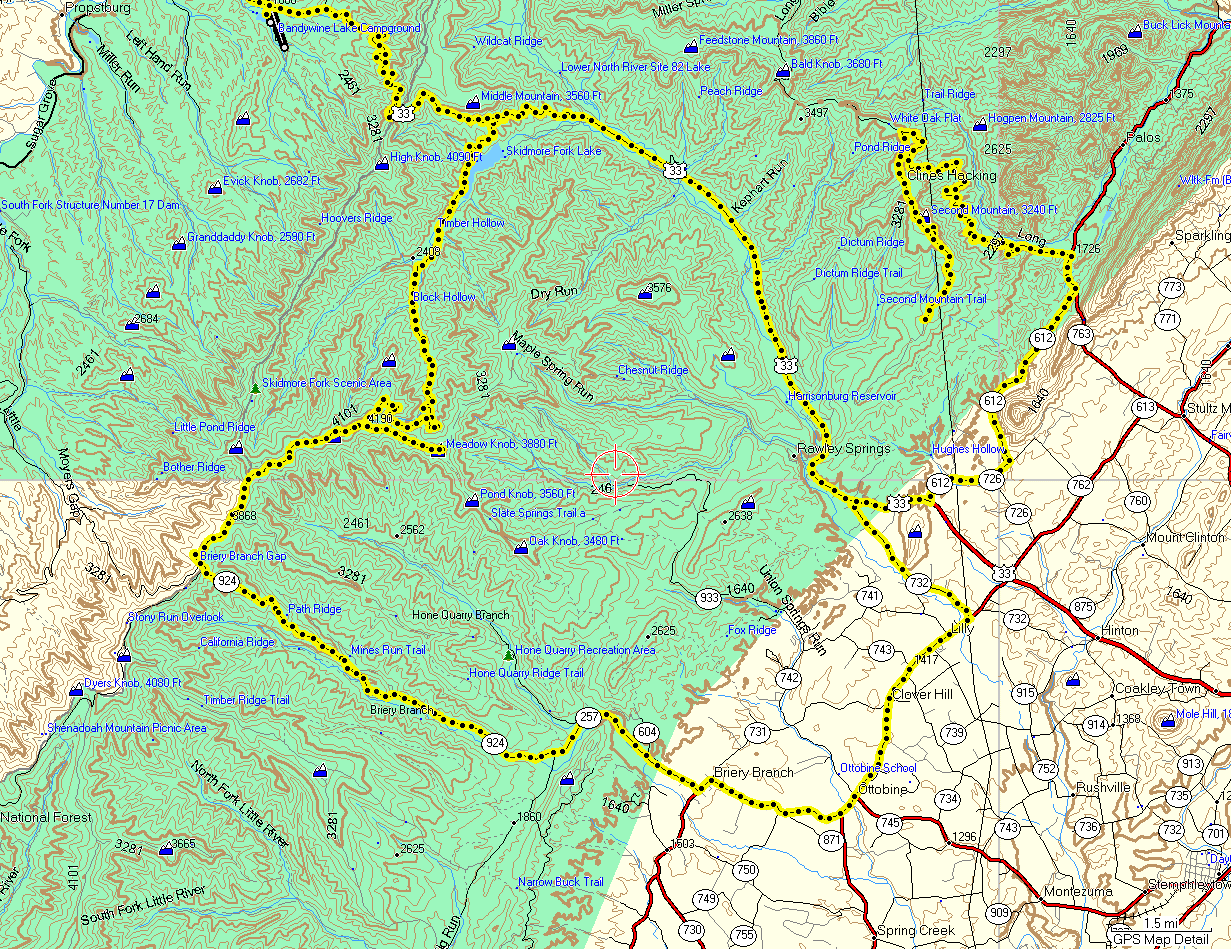 So who is in
1. Mattmxracer ( trail 2)
2. ckeene9 (trail 2)
3. dsully72 (maybe)
4. Slimwood Shady (trail 2)
5. Joenill03 (maybe)
6. Superwhite10 (maybe) (trail 2)
8. Oldbo (maybe)
9. Loco
10. Brutalhuyracing (maybe)
11. Wildcattaco (maybe)
12. XDM45
13. MadmtnMikey (maybe)(trail 2)
14. RuggedT (maybe)
15. 113taco
16. WVhellbilly
17. wrestler157
18. Spot
20.ponethousand (trail 2)
(plus jeeps)
21. Homertaco (maybe)
22. Crazyengineer (maybe)