I got some painting on the bike done today. There is still some small paint work that needs done but it will be with some Transtar Satin Black out of a spray can.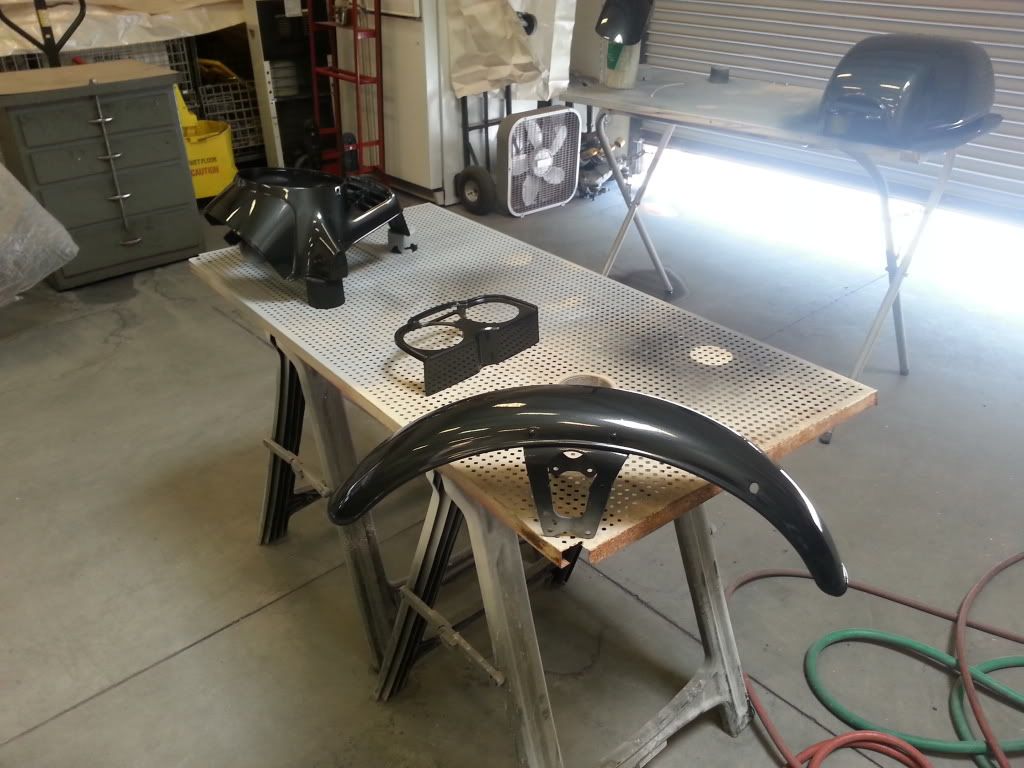 I got the font from another thread on here. Thanks for that. It came out great. I had my vinyl guy cut out some stencil vinyl so that I could paint on the "Honda" before it was cleared.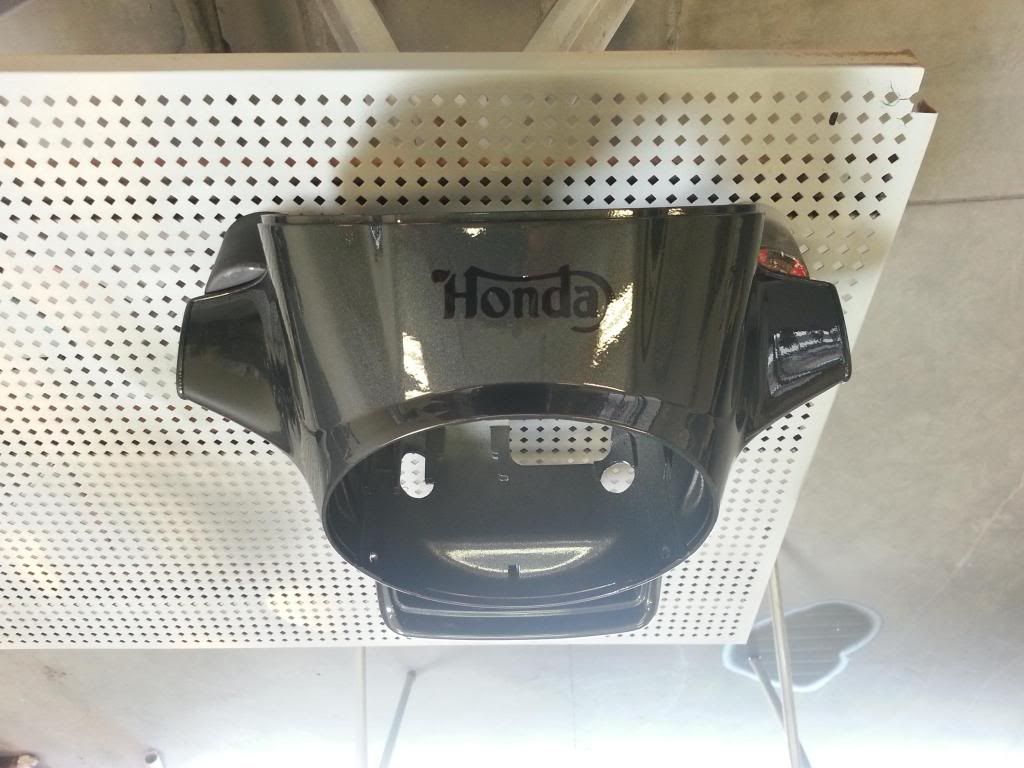 I left the face of the gauge panel in CF. The bottom area and the trim is painted the Cyber Grey Metallic.
Rear Hugger (made from an R6 front fender):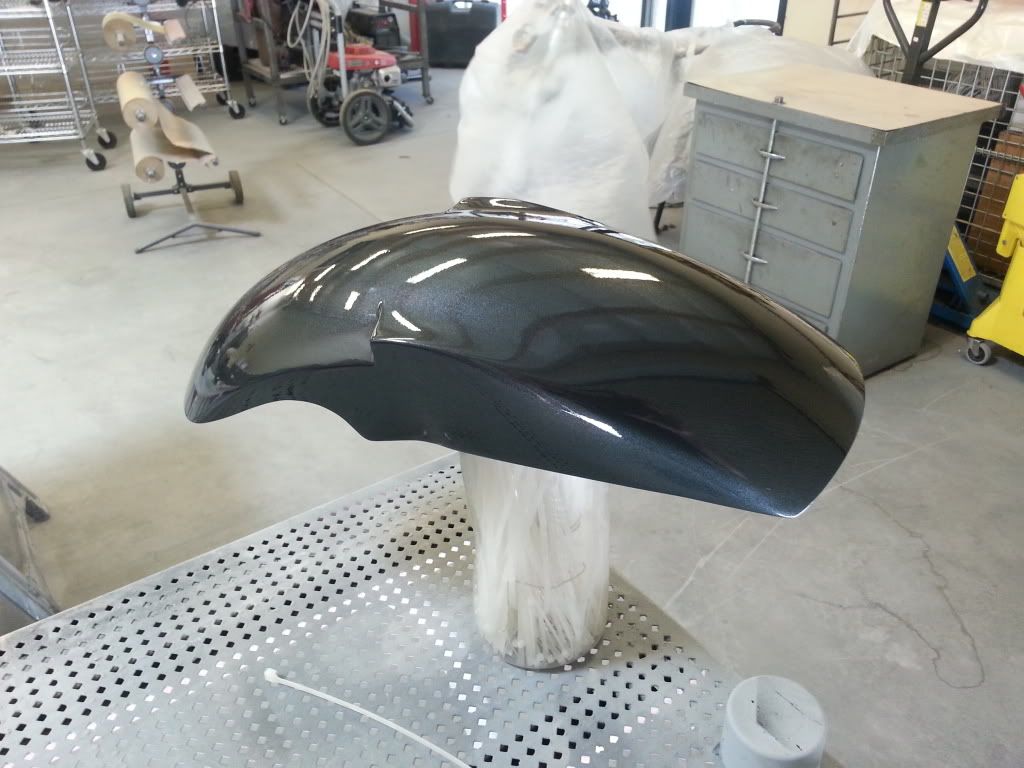 The tank came out pretty awesome. The Honda logo looks excellent.
I love how the color turned out. I think the satin black accents will do nicely against this primary paint color. All of these pictures were taken just a few minutes after spraying the clear. There wasn't any flow time really. I'm sure they will be a little smoother when I go back to the shop tomorrow. Plus, they are going to be sanded and buffed anyway.
Close up of the color: