Hello everyone I would like to get another meet to flagpole/meadow knob again and I have found a pretty challenging trail to take. I know this is short notice but I would like to get together with everybody again.
There will be 2 convoys for 2 differnet trails
CB channel will be 25 again this time for anyone with cbs
1st convoy
The first convoy will meet at the sheets off of exit 247B in the morning around 9:30. This is the last gas station before you hit the trail so gas up and the plan is to leave by 10. The first convoy will do a challenging 8 mile trail with a few obstacles in the path of the trail. 4x4 only for this trail. I have only done this trail in a friends lifted jeep and it was a good one. Once we are done wheeling we can camp anywhere along the trail that can fit us all.
Address for the sheetz we will be meeting at
798 E Market St
Harrisonburg
Directions for 1st convoy to the trail
Take Exit 247B on 81 (harrisonburg/rt 33)..
Take Rt33 west....9.27 miles to Clover Hill Rd
Left on Clover Hill Rd
2 miles....Right on Union Springs Rd
1.30 miles...Left @ Stop Sign (still on union springs rd)
.66 miles....Right @ Stop Sign at bottom of the hill (still on Union springs rd)
Road turns to gravel and you will begin the Meadow Knob/Flagpole Knob run....
4.0 miles Airdown/Disconnect spot, shale hill on the left (OFF LIMITS!!!)
3.9 miles Right turn
1.2 miles Left turn by the tree
.1 miles Mud Flats
.3 miles Stair Steps (trail splits...rocky steps on left, muddy easy trail on right, meets up at bottom of the hill)
.3 miles Hill Climb (rocks to climb over at the top, getting similar to stair steps)
1.6 miles Meadow Knob
1.8 miles Flagpole
2nd convoy
The second convoy will meet at 257 grocery in dayton, Va. This is also a gas station and the only stop for gas on the trip so gas up if you are running low. The plan is to meet on May 11th at 10:30 and leave by 11 once everyone has arrived. Everyone then will head up to Flagpole knob and have some fun on the trails along the way. (Prerunner friendly as long as no rain) The trail to flagpole knob is about 3 miles once you get to the fire road. This is for some mild off roading and many obstacles along the way. Everyone will meet up at flagpole knob and set up for camp and hang out that night. Then wake up the next morning and do some more off roading or head home.
Address for first convoy ( The shorter trail is 3.4 miles to flagpole)
6939 Briery Branch Rd,
Dayton, VA 22821
(If anyone would like to camp on friday night then let me know if you are interested and I will let you all know a place we can set up before we go wheeling the next day)
More info to come
POLL FOR POSSIBLE DATE CHANGE
http://www.tacomaworld.com/forum/sou...date-poll.html
(If you are interested, please put what convoy you will be taking and if your interested in camping on friday
map of area we are going to, we are not taking the highlighted route for the 1st convoy, its labeled union springs run on the map which runs in the middle of the highlighted routes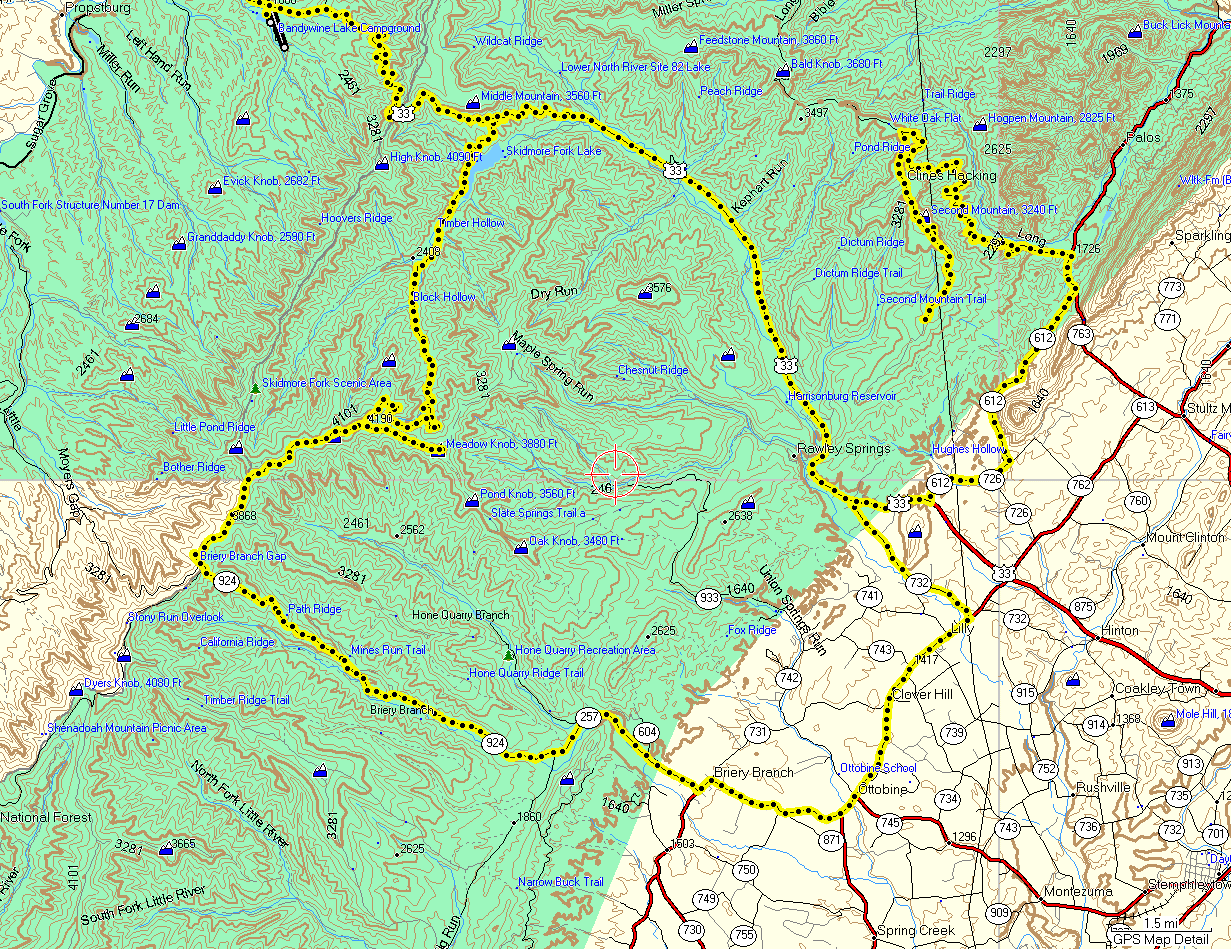 Who is interested?
I will start the list
1. Mattmxracer (1st convoy)
2. NinjaT1985 (2nd convoy)