Tacoma World Wedding(Hitchin' UP)
Saturday, June 20, 2015
Dragons Taco and DragonsLady are getting married, and we want to do something a little different. We want to share it with our Tacoma World family, so YOU ARE ALL INVITED! We have had so much fun joining Tacoma World and meeting many of you, we just think you all need an excuse for a party.
We want to combine our wedding with our favorite place to wheel, so we are going to be wed and party at UWHARRIE National Forest.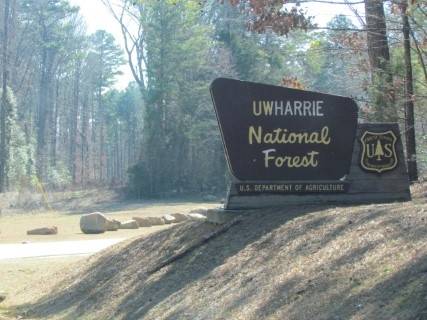 Here is what we have in store for you:
June 19:
08:00 – 10:00 Meet at the OutPost. We will have TW members at the OutPost to meet up with those that are riding in. Good place to get your trail passes, gas up and fuel your stomach.
08:00 – 13:00 Free Wheeling. The trails will be open and we will be taking groups out to run around them. For those who have never come out to UWHARRIE before, there are dirt roads, light trailsand 2 challenging trails. Really it's fun for the whole TW community, from the stock and inexperienced to the better equipped Tacos.
13:00 – 15:00 Meeting @ theMudhole. There is a decent sized mudhole and parking area near the middle of the trails. Easy to get to, even by car since you can just take the fireroad to it. See themap. We invite anyone to come out so that we can all check out each other's rides, take pics and meet. We'll have some ice-cold all-age drinks there.
15:00 - TBA Free Wheeling. We will try to put together some night ride groups too. Come back here and see theOP since we will keep it up to date.
Accommodations – There are bothfully equipped camping spots at UWHARRIE (Showers, toilets, water, and grills)for a nominal fee.
Click here for more information.
There is also basic camping available for free throughout the park.
Get thisPDF file to show you the camp grounds.
Stay with us in the Cabins. This is by invite only, as we want to make sure we have room for family and friends that will be joining us to celebrate. If you would like to stay in a cabin please PM us and let us know. We will be filling in first come first served.
June 20 BIG DAY:
08:00 – 10:00
Meet at the Out Post. We will be saying hey to anyone who wasn't able to make it out onFriday. We will try to get a guided ride group together for those that haven't been before. Optional for people on their own.
08:00 – 14:00
Free Ride. Enjoy the trails, visit Badin Lake for a swim, or blast some brass atUWHARRIE's target range (bring 'er gun). Check out their web site for details.
14:00-15:00
somewhere around this time please meet back at your campsite. Get your party drinks together, clean up a bit and come over to the party cabins. Please combine peeps in trucks as much as you can so that we have enough parking at the Cabins.
16:00 – Until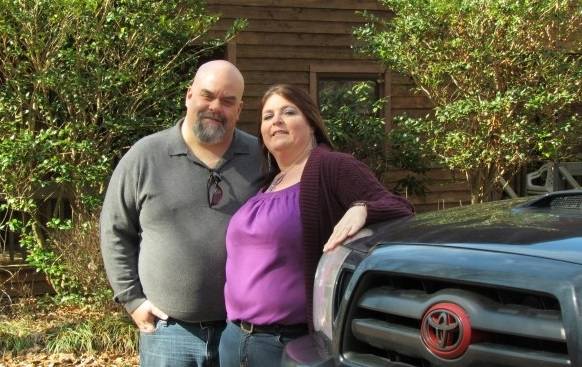 TW WEDDING
. OK, so the reason why we are throwing theparty is that
Dragons Taco (Derek)
and
Dragons Lady (Heidi)
are getting married. Don't worry, we aren't planning on having a long ceremony because we all want to get to the party. We do have a special guest member giving Heidi away! (Thanks Homer Taco!)
Party Location
The party is going to be held on private land that is accessible from within the forest. It's an easy drive off of Dutch John Rd. We will post up maps, make sure that you download them (and print?) them before you come out so that you aren't searching all day.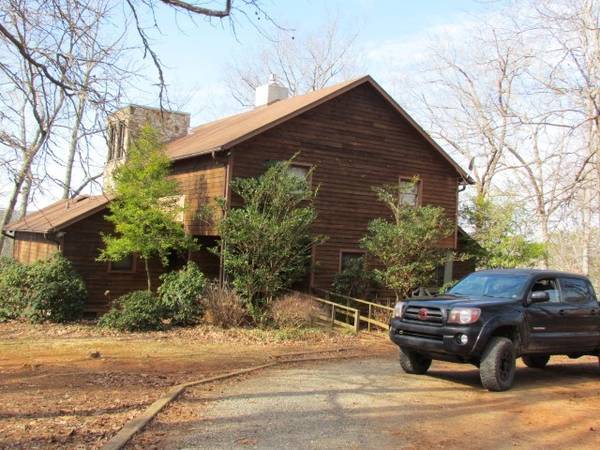 We have rented 2 cabins to have the party at. The reason for this is simple:
1. The National Forest doesn't want anyone to get too loud in the camp grounds.
2. There is no drinking of alcohol in the National Forest.
3. We want a place if it happens to rain.
4. Accommodations in the cabins is by invite only, however if you are interested and we have room left please send us a PM.
We will be providing Bar-B-Q and fixings, and welcome anyone who wants to bring something else. We are going to try to accommodate everyone,so please make sure to let us know you are coming out.
We will have toasting drinks, but otherwise it's BYOB. Fortunately it's legal!
We plan to have music out there,but if anyone would be interested in DJ'ing there, please send us a PM. You can use it to advertise if you like.
Some things to remember:
Please feel free to BYOB or anything else you would like to bring. I do ask that you be of legal drinking age if you bring out alcohol. Also,if you plan to drive back to a campsite, be aware that Dutch John Rd is a public road and you are subject to DUI laws. You must also not bring any illegal drugs, naturally grown or not. I can't tell you that we won't get a visit from the local ranger just to make sure we are behaving responsibly.
Be ready to have a great time this weekend
!, bring your spouse, GF or BF. Bring other TW members, make a weekend of it. Just please post a reply to this so that we can get a good count. Do us a favor and don't invite every Jeeper you find on the trail we simply won't have the food!
We hope to see you there! RSVP in reply or PM. We'll post a list when the event comes closer.