So Here is some Pics from my little trip up to Visit Greg (BirdTRD) in Farmington. I finally got all my shit together for my lift, AND the time off, AND was able to go when Greg had time off to help me out.
BTW, Greg is the fuckin' Man in case any of you didn't know. He helped me out with a long day (like 8 hours straight) wrenching on my truck, and showed me all the stuff I dint knowed before. (yes it was sort of like school on a saturday, sorry homie. I am fairly inexperienced at mechanical shite.But it was worth it to me to wait, just to learn, instead of paying a shop. and Greg was game to show me, so there you have it...)
I bought him a bottle of scotch and some 886's for his trouble even though he said he would have done it for free....And He put me up for the night at his casa. what a gentleman. Although I did help do some damage to that bottle of scotch, so it was only half the present.
All together We installed...(in one day, with time to go test it a little before sunset...)
front and rear 5100s
885 coils/ fronts set to .85
Light racing UCA's
Front Diff drop
Carrier bearing drop
OME Dakar Leafs with new bushings
I still have some steel brakelines to install on another day.
Air tools at 0730 gotta love it.
This doesnt show it, but those
autozone
loaner coil compressors started to bow a bit when they were near maxed, and gave me the willies. fricken Yikes!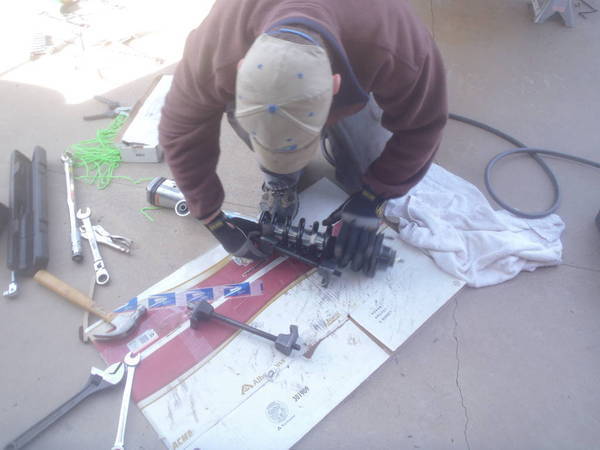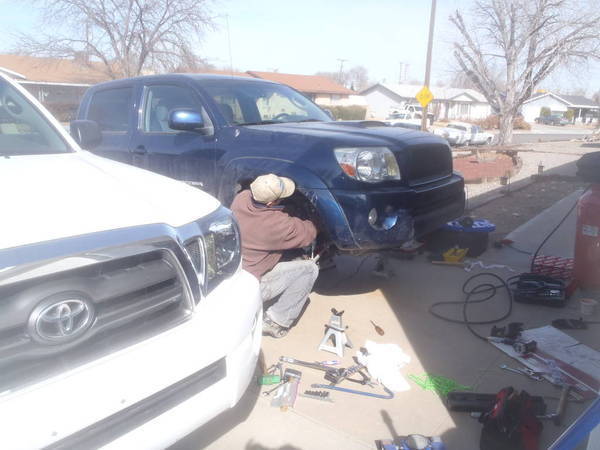 yeah baby.
so dirty, and yet so clean...
FUUUUUCK yeah.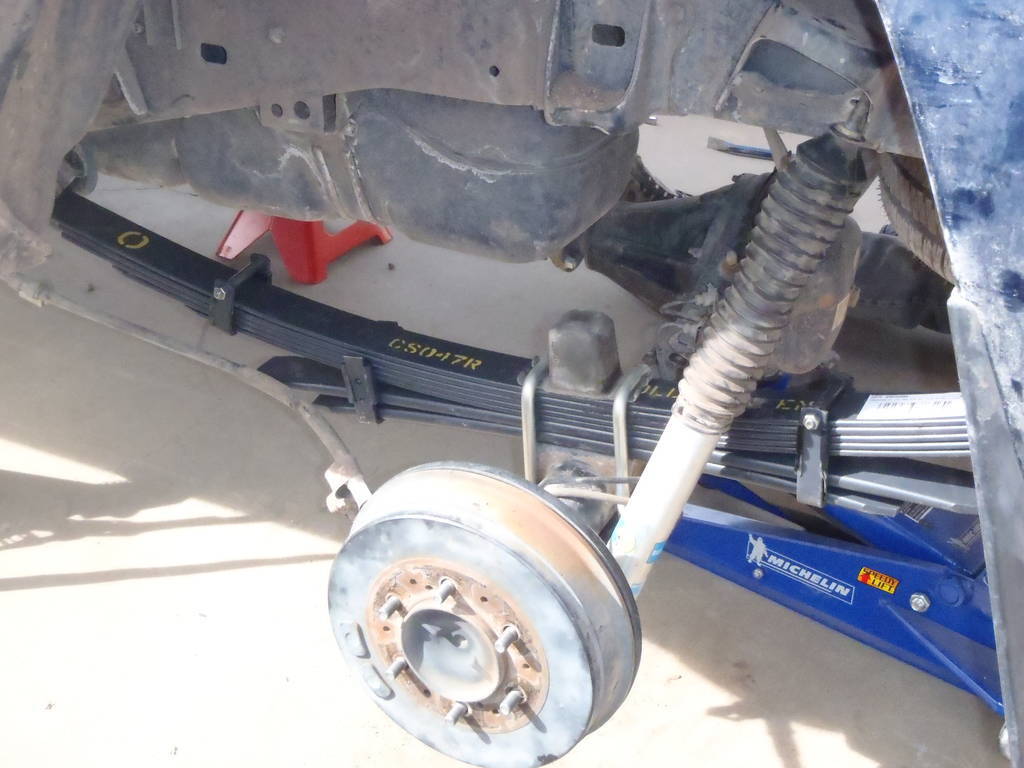 We drove to check out the Playground before I hit the road home, and although I only got to see a fraction of it, I was very impressed. only the easy easy shit for me. The place is named well, and I hope to check it out with more light, some armor and some cojones at a later date.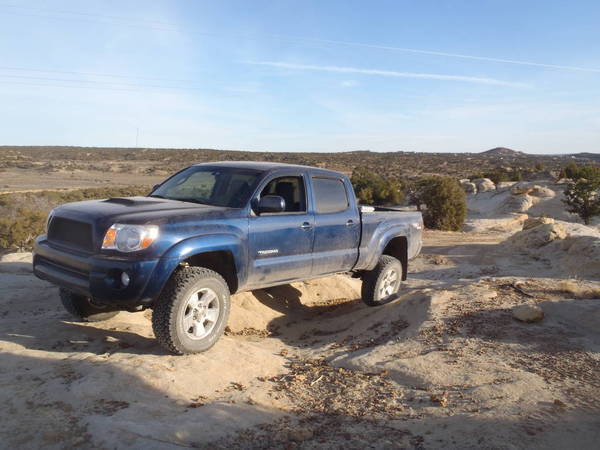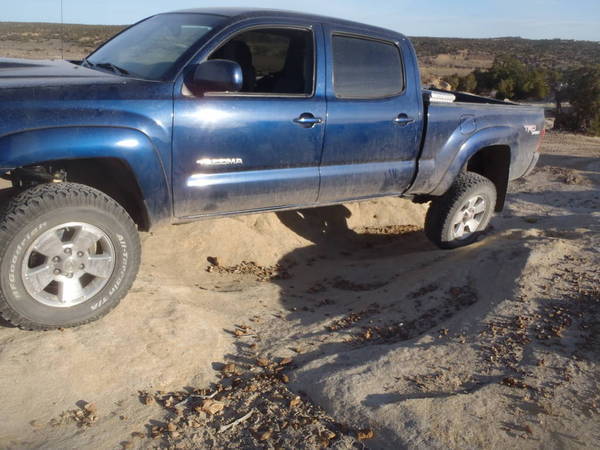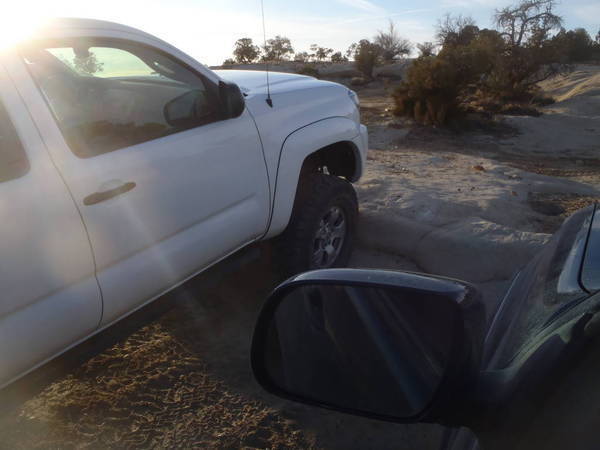 Check out Gregs home made bumper and sliders. Pretty frickin slick. (and not done quite yet) the best reason I have ever heard of to take a metal sculpture art class. it inspires me to be an artist too!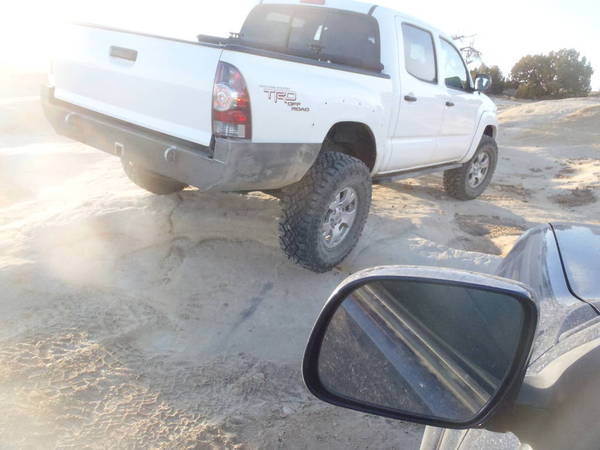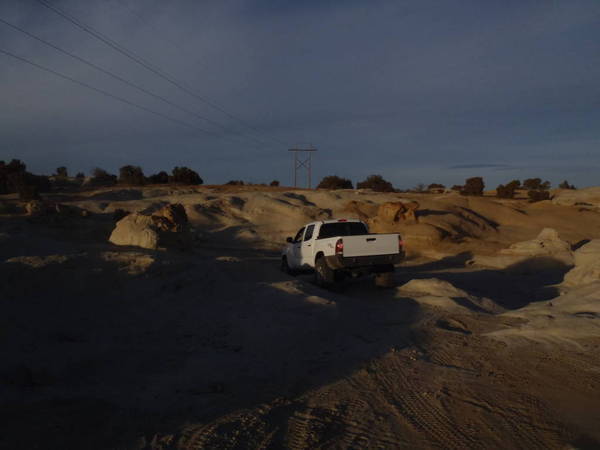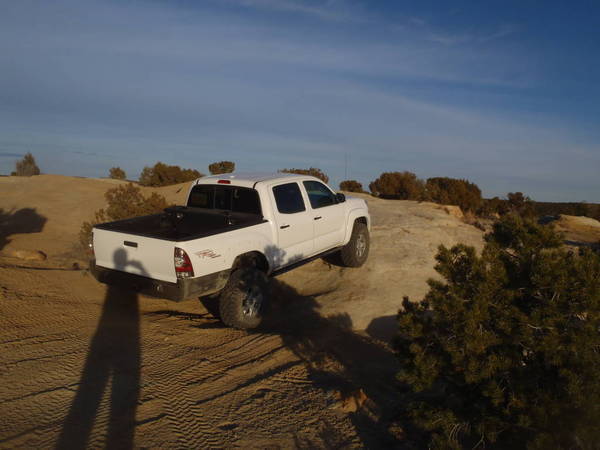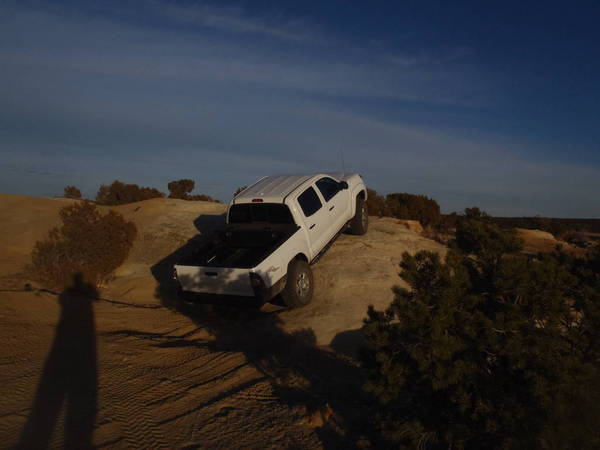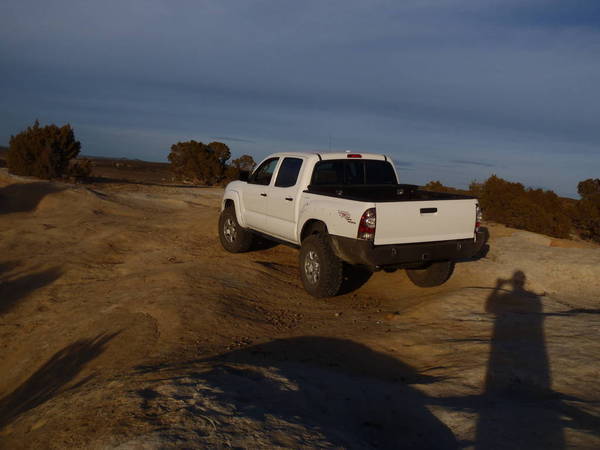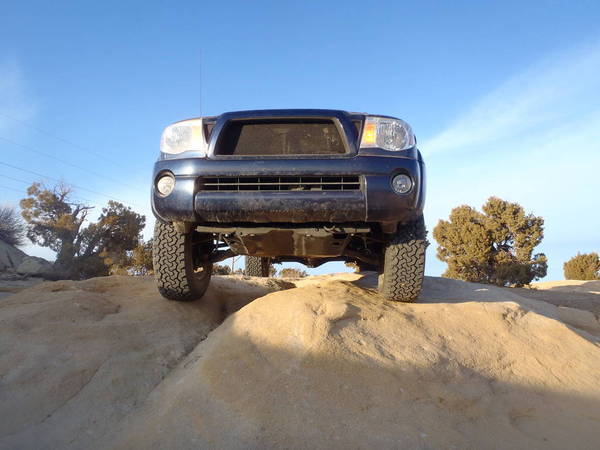 I have some video I will try to add to this if I have time.
Last little scenery shot before the 3 hour drive home.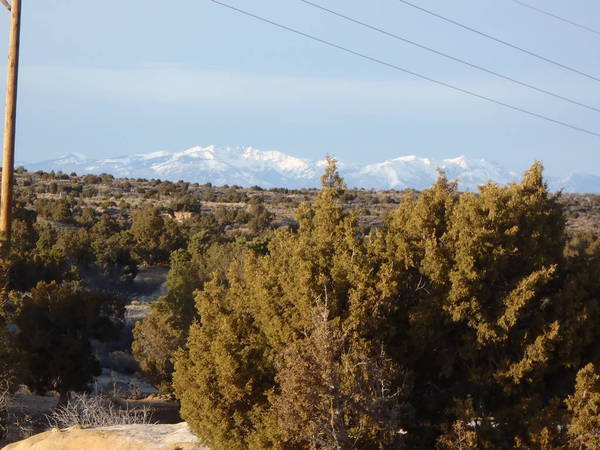 every now and then a 5 hour energy is a life saver. that was one of those nights.
Good times tho. once again, Thanks Greg!!!