Most Recent: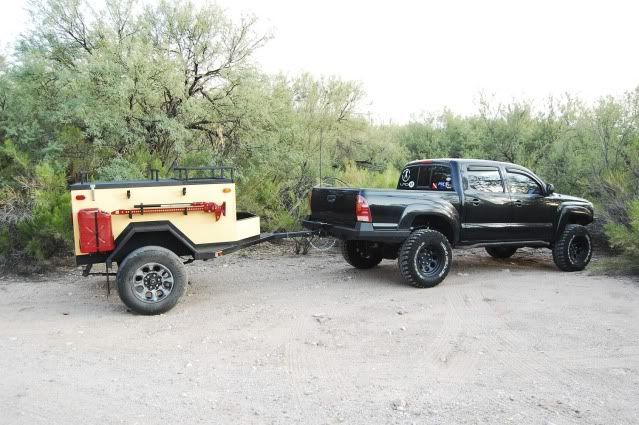 The reason I'm posting in this section is because this trailer will be for sale once I move back up to Colorado. (so anyone in Colorado who's interested, start saving pennies!)
Specs
4x6 frame
1/8" sheet metal floor
14 ga. Sides
Max Coupler hitch
3500 lb axle
6 on 5.5 hubs
265/65/16 tires
Jeep leaf springs
5" shackles
6" shocks
2.5' bucket with a lid on hinges
Tailgate
Open tongue box storage
Jerry cans on each side
Rear receiver hitch for bike racks/storage racks
Roof rack (should fit a roof top tent)
Roof cargo rack
Hi-Lift mounts
Quick fists for a shovel/axe
Frame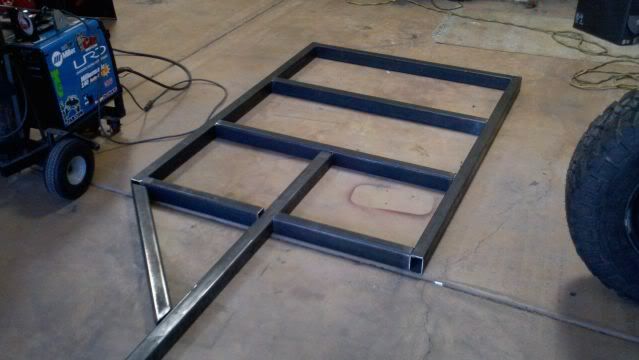 Leaf springs, they're going to be spring over, this was just to see how they line up on the frame. they actually span a lot of the frame, so hopefully this thing will have good articulation. The shackles are about 5"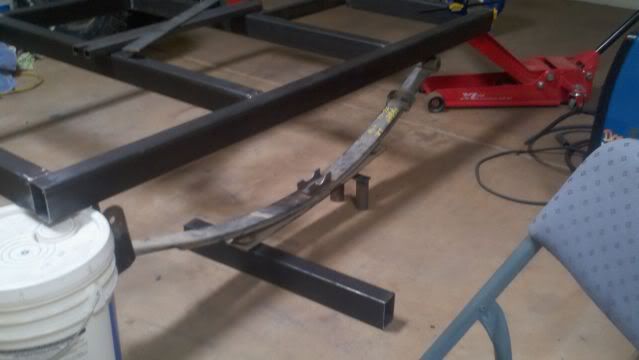 Corner Gusset
Tongue bracing. Still need to add some more
I ended up taking the smallest leaf out of the pack because I didn't need it and it was more likely to get caught up on rocks
Thats about where the springs are going to be mounted on the trailer. About 4" back from center
Tongue stand that I picked up. It locks down like that or you pull the pin and spin it up 90* and replace the pin. Keeps it up out of the way. Obviously I'm not mounting it there because of the big support right next to it
Sweet shackle bushings that will be welded to the frame. They have a grease zerk as well. too bad I have to take them apart to weld them on. ooops.
Spring perches tacked on
I picked up a u-bolt kit, but need to make a new plate because the one in the package doesn't fit around the leaf springs.
Re-painting the springs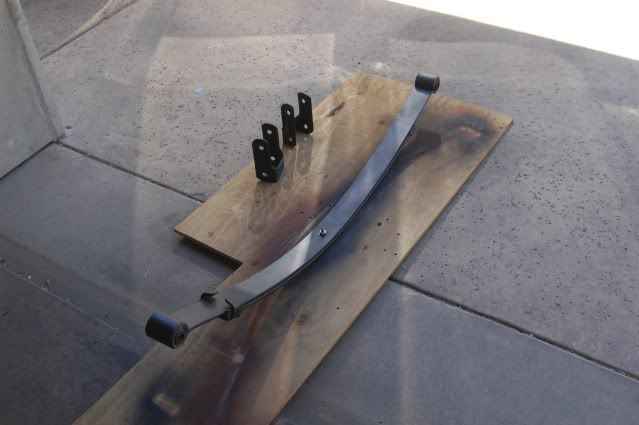 My lamp post painting stand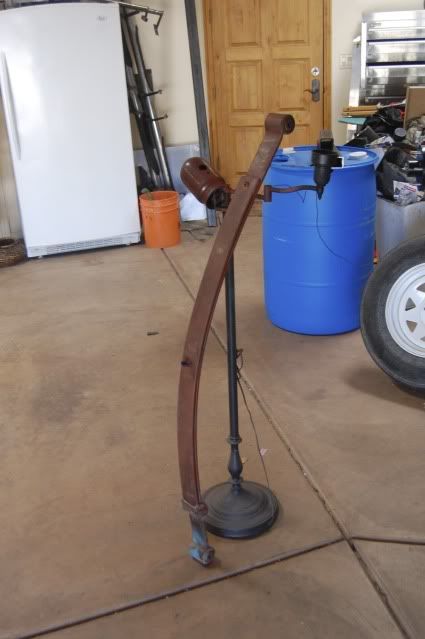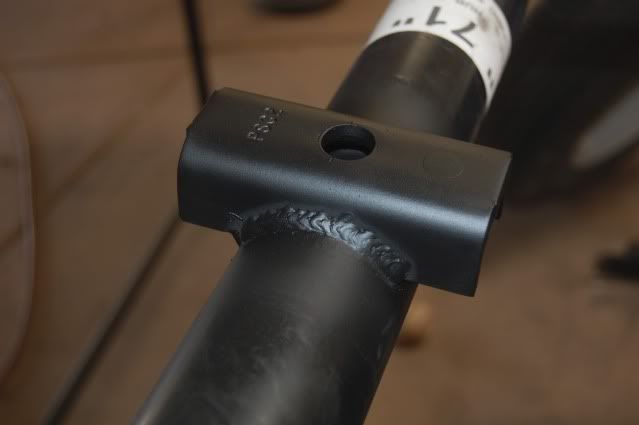 These guys are all welded in. Now I can actually assemble the bushings for real haha