Just wanted to post some pics from my recent Camping trip to Zions National Park Utah. This trip has some awesome hikes (pretty scary hikes) and overall just an awesome place. I posted this in another section as well but figured I would post it again in the local section in case you dont venture to other parts of the forums. If you live close and have never been you should its awesome!!! Hope you enjoy them.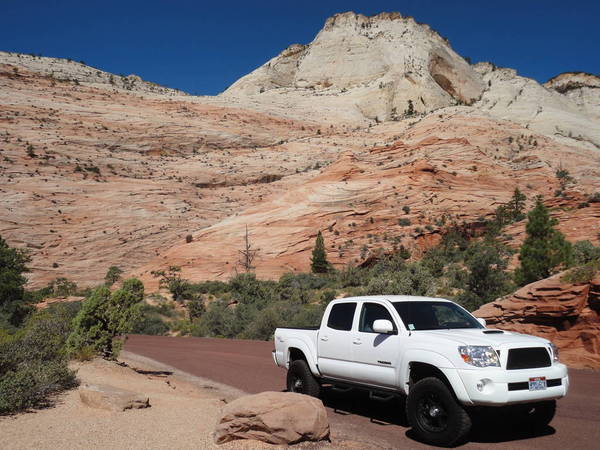 First Pic of the Trip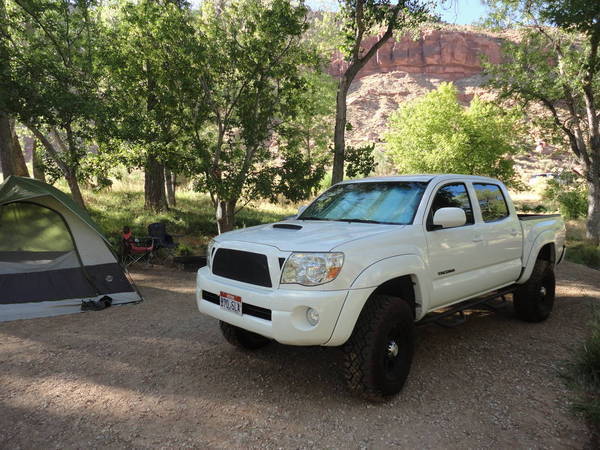 Camp Spot inside the park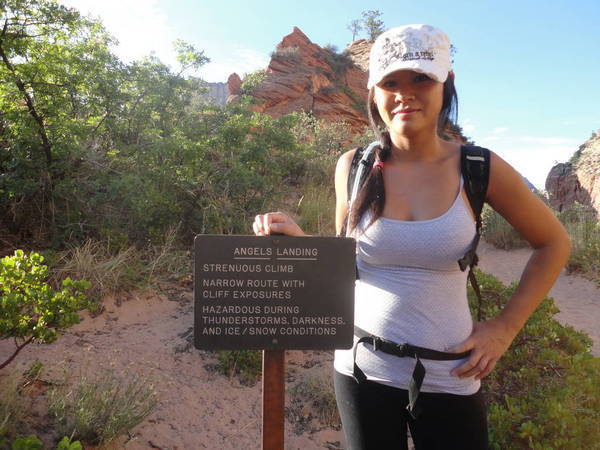 The Start of a very scary hike!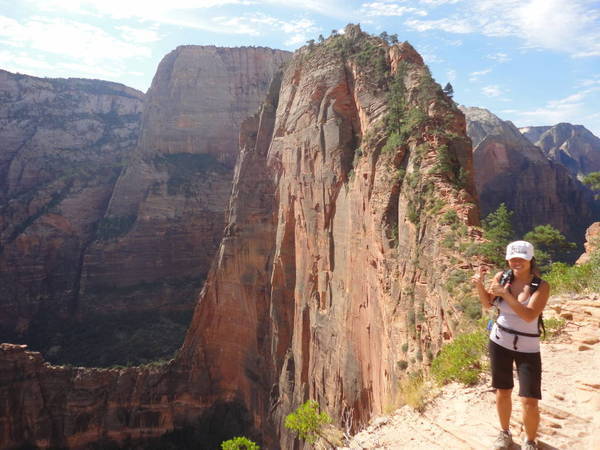 Thats the spine to the top of Angels Landing...Yes you hike right up the spine!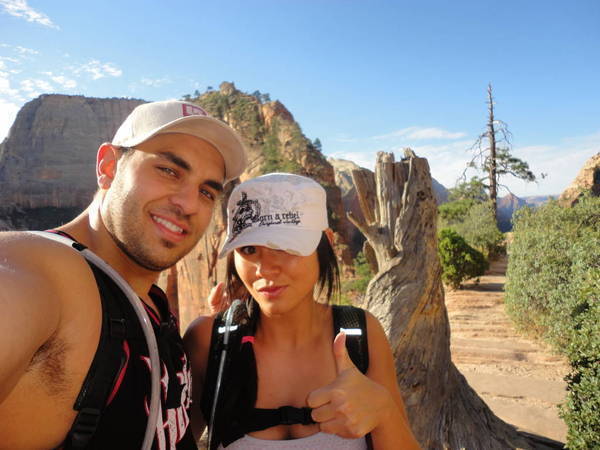 Bring on the Spine!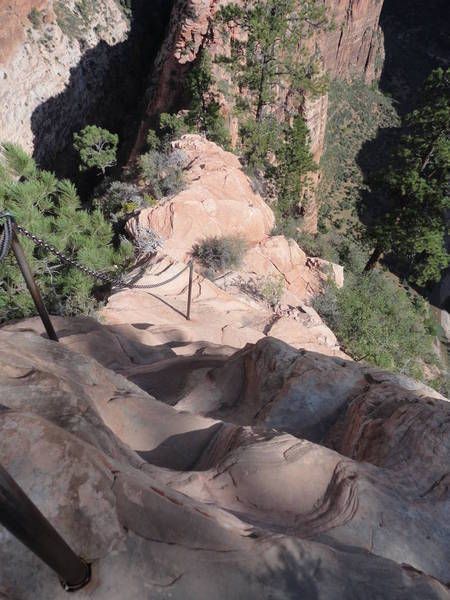 Halfway up looking back down. Theres chaines to hold on to its safe...right?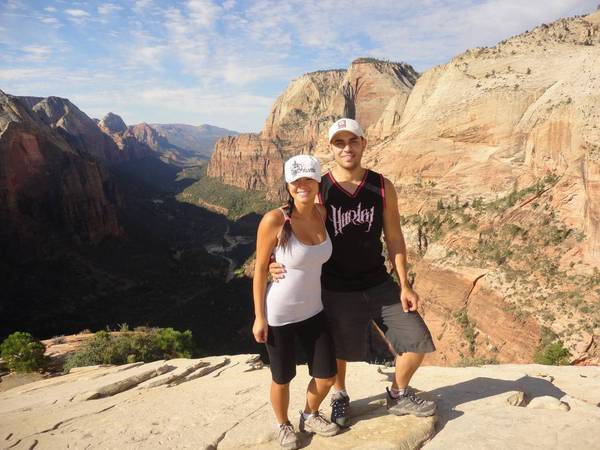 Well we made it!!!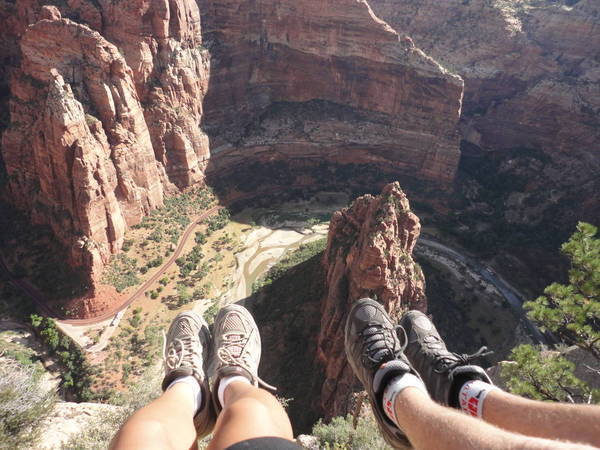 Sitting on the cliff edge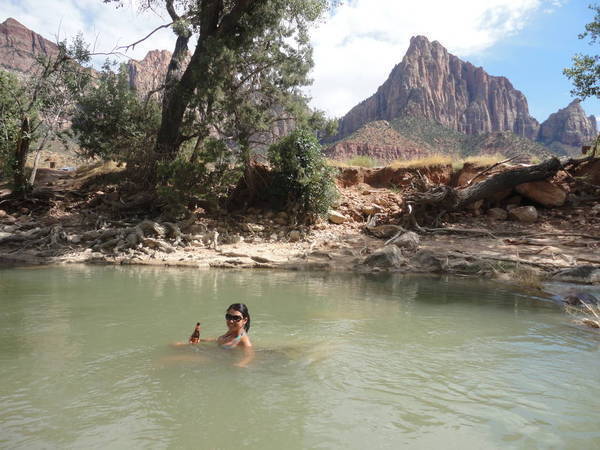 Thuy chillin in the river after Angels Landing Hike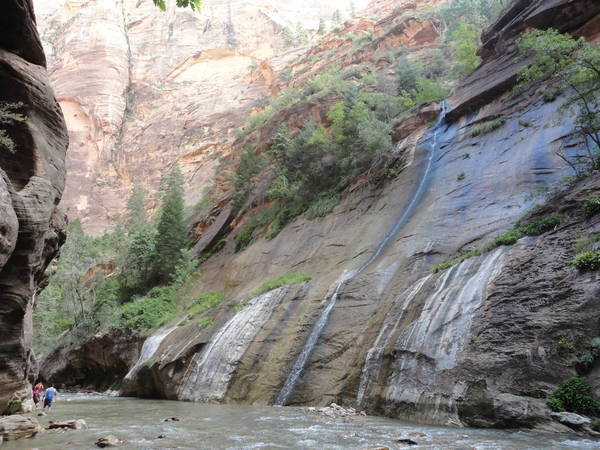 Hiking the Narrows... you hike right through the river through the canyon.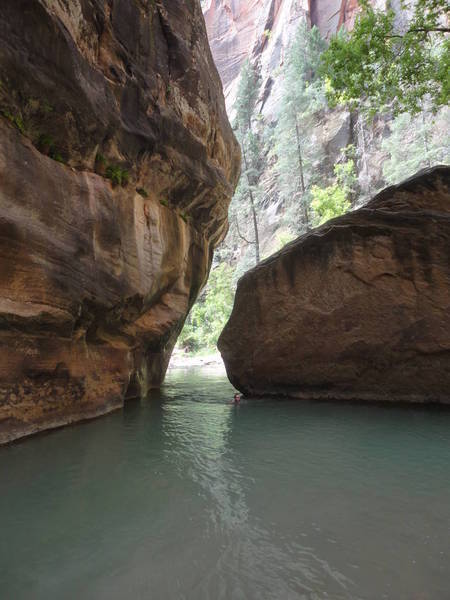 Some Parts you have to swim through...little dot between the rocks.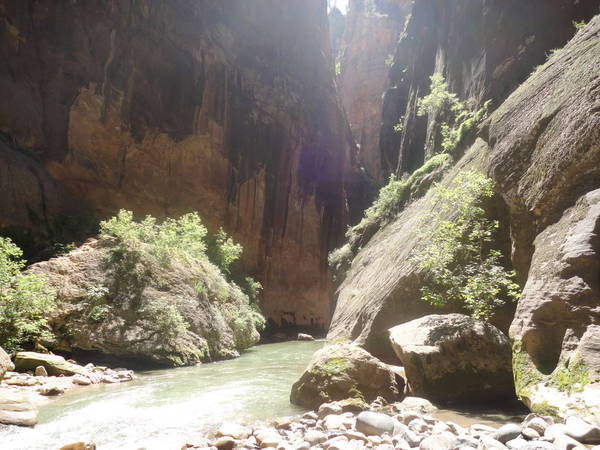 Another View of the Narrows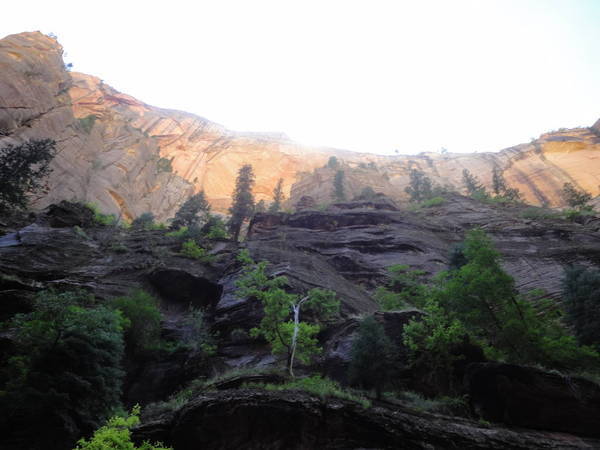 Looking Straight up from inside the narrows.