Got a Canon EOS Rebel XT for sale. Barely used at all, in perfect condition! Did say
BARELY USED
Comes with; camera housing, 28-80mm lens, 75-300mm lens, 0.5" wide angle lens (screws onto either lens) lithium battery and charger, 1gb memory card, memory card reader w/USB connection, USB extending cable, camera to USB cable, camera to RCA cable, lens cleaning kit, tripod, camera bag that fits all but tripod, manual, and have all boxes for camera, both lenses, and wide angle lens.
Wanted $600 asking $500, I'm needing money pretty bad. Here's some pics....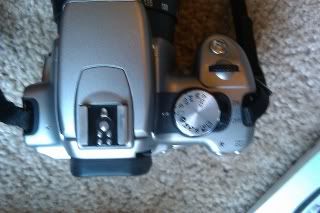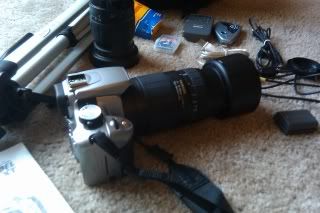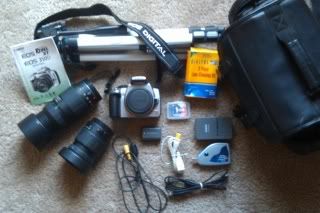 Put it in so cal page cuz I am not shipping it. But meet half way or something. I'll be in sd sept 18-20th. I also head to Newport area here and there. Wit do u guys n gals think huh?