Here it is guys. The date of Huckfest has been released.
July 21, 2012
is the day. Here is the direct status they made on facebook.
(JULY 21, 2012) What is this date that you may ask? well it is the 4th annual Pismo beach Huckfest!! were we bring you some of the best backyard built trucks to fully funded race vehicles! YOU CAN NOT MISS THIS MADNESS!! its going to be huge! you only live once! Bring the whole family! "This is the biggest jump contest on the west coast" Off-Road Magazine... Any questions?? let us know!!
CORRECTION!! NEW DATE

JUNE 9th, 2012 is the new date!!

RULES!!


2012 Pismo Beach Huckfest™ Safety and Tech Inspection Requirements are as follows:
PBHF-1 It is the full responsibility of entrants, drivers, owners, and sponsors to meet ALL of the Pismo Beach Huckfest™ Rules and regulations.
PBHF-2 Pismo Beach Huckfest™ reserves the right to deny any entrants application to the event.
PBHF-3 Any entrant who fails to fully fill out and sign required registration forms and releases shall be disqualified and shall forfeit any prize money, and contingencies won during the event.
PBHF-4 ALL entrants must attend the Driver's Meeting. Failure to comply will result in disqualification.
PBHF-5 Drinking of intoxicating beverages or the use of an illegal substance prior to the event will result in immediate disqualification from the event, suspension from all future events and notification of the Park ranger on site.
PBHF-6 All entrants must follow and obey all state laws during event weekend, failure to do so can and may result in disqualification from the event.
PBHF-7 Safety Fuel cells are required for all full tanks.
PBHF-8 ALL vehicles in competition must be equipped with a roll cage.
PBHF-9 All vehicles must be equipped with a heavy-duty type Five point Harness.
PBHF-10 All entrants must wear an approved SA2005 or newer qualified helmet.
PBHF-11 All vehicles must have an approved Race Radio programmed to the approved frequency for this event. 151.625 Weatherman
PBHF-12 All vehicles must have an approved 2.5lb or greater ABC rated Fire Extinguisher on board at all times. The extinguisher must be fully charged and easily accessible.
Pismo Beach Huckfest™ reserves the right to make changes and/or improvement's, including content, description, terms, etc. at any time without notice.
http://www.youtube.com/watch?v=rZ5lC...eature=related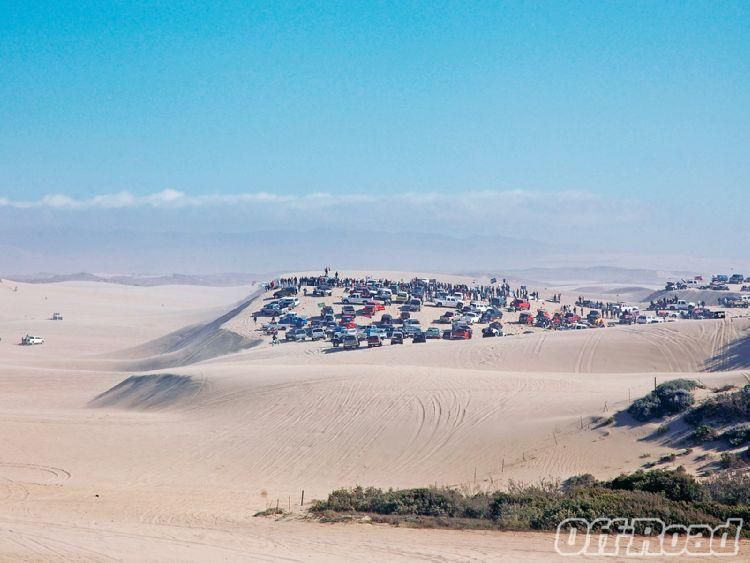 Make a list if youre going or even thinking of it!!
1. Tacokid09 (camping friday night)
2. 707tothe907
3. Tacooon (maybe)
4. MotoXdoer
5. 05tundra13
6. DTFtacoma
7. RJALLDAY702 (camping maybe)
8. desert guy
9. Wildlandtaco
10. Taqoma
11. deadhead61
12. relik
13. Dirty Dangler (camping friday night)
14. Brandon H (camping friday and possibly saturday)
15. Deadhed61 (camping friday)