As many of you know, the Rendezvous Conspiracy has been burning the midnight oil working hard behind the scenes to make some big things happen in 2012.
We are proud to announce the SoCal Desert Rendezvous 2012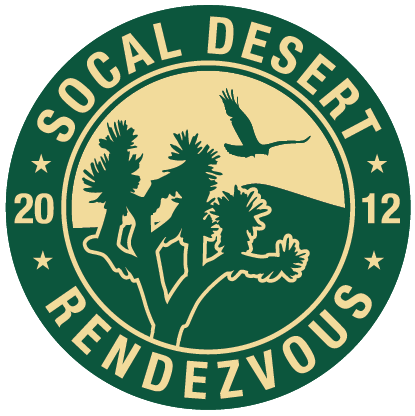 DATE: Friday and Saturday nights, March 23rd and 24th 2012
Picture courtesy of HMR
LOCATION: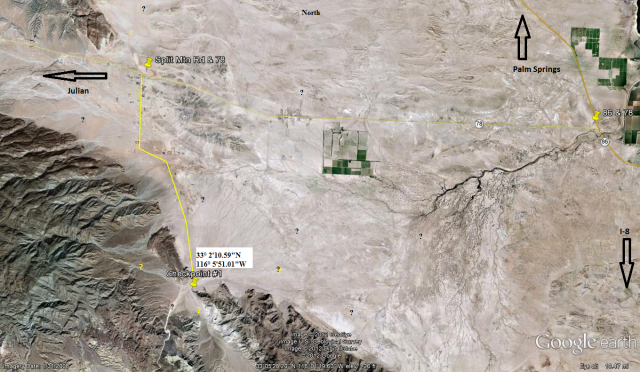 Cut and paste into Google Earth:
33° 2'10.59"N
116° 5'51.01"W
Once there, you will be met by a Conspirator who will have you demonstrate knowledge, skills, or both. Once complete, they will provide you with coords to camp.
When you arrive at the Rendezvous Camp, you will be given the option of participating in the SoCal Desert Challenge on Saturday morning at 0900.
**For late arrivals coming in late friday or saturday, the actual Rendezvous Camp coordinates will be posted here in this post after 1700 on 23 March 2012. I will also post the location description in the clear for those using paper maps**
ROUGH TIMELINE OF EVENTS:
FRI: Arrivals
1800 Happy Hour (sponsor TBA)
SAT:
0900
Desert Challenge
1200 Lunch
1300
Desert Cleanup
(a bag of trash gets you a raffle ticket just like last year)
1700 Happy hour (sponsored by Bundu Gear)
1800 Dinner courtesy of Overland Gourmet (meal sponsored by Adventure Trailers)
1900 Raffle followed by campfire (firewood sponsored by JPFreek Magazine).
SUN:
Trail Runs!
More information will be added to this first post - stand by for more info!
Important Rumors:
Rumors of Overland Rock Stars in the flesh, T-shirts, stickers and a raffle this year after the DESERT CLEANUP...
Vendors in attendance:
Bundu Gear
Adventure Trailers
Overland Gourmet
Ursa Minor Vehicles
Viking Offroad
Tembo Tusk
Kanz Outdoors
Raffle Sponsored by:
Tembo Tusk
Overland Gourmet
Bundu Gear
Front Runner Outfitters
Kanz Outdoors
Adventure Trailers
Overland Journal
Expedition Portal
Trasharoo
Viking Offroad
Main thread on ExPo:
http://www.expeditionportal.com/foru...endezvous-2012
Some positive press for the upcoming Rendezvous and Tacodoc.com courtesy of the boys over at Overland Gourmet and Central Overland

2012 SoCal Desert Rendezvous on Central Overland
2012 SoCal Desert Rendezvous at Overland Gourmet