NEW NEW NEW NEW NEW NEW NEW NEW NEW
PELFREYBILT is now on Instagram @PelfreybiltOffroad. To be featured send your pictures to
PelfreybiltIG@gmail.com
NEW NEW NEW NEW NEW NEW NEW NEW NEW
Pelfreybilt Off-Road is located in Poway and does superb work!
Contact
Socalduckslayer
for more info
Here are some examples: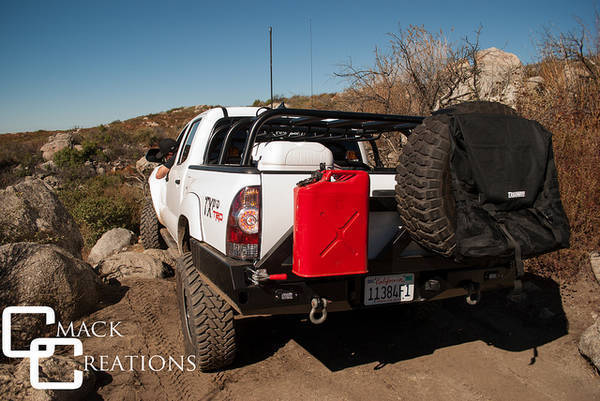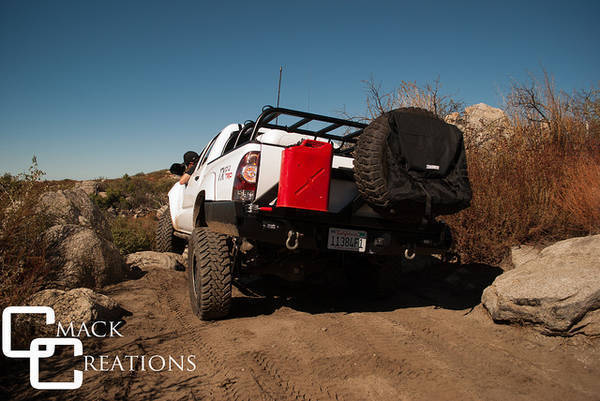 2012 guys, the wait is over.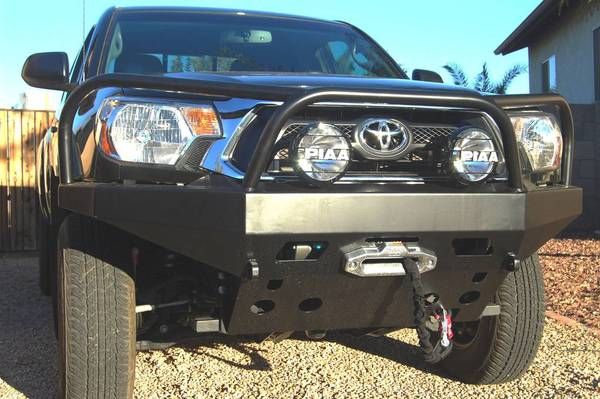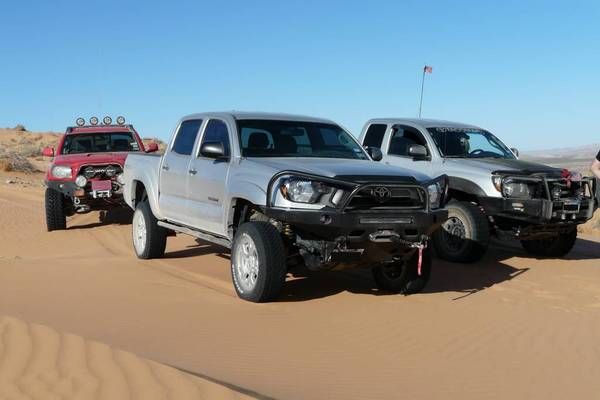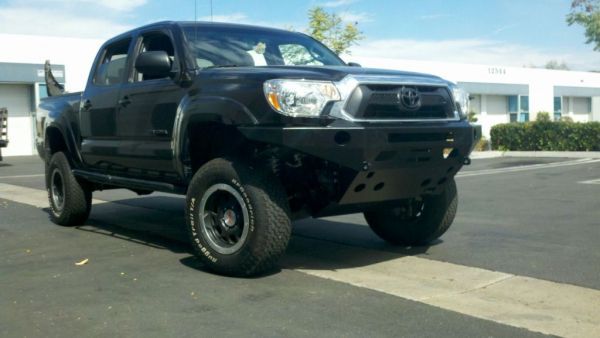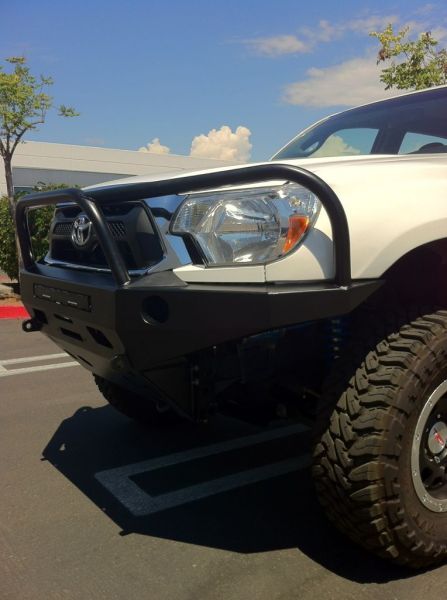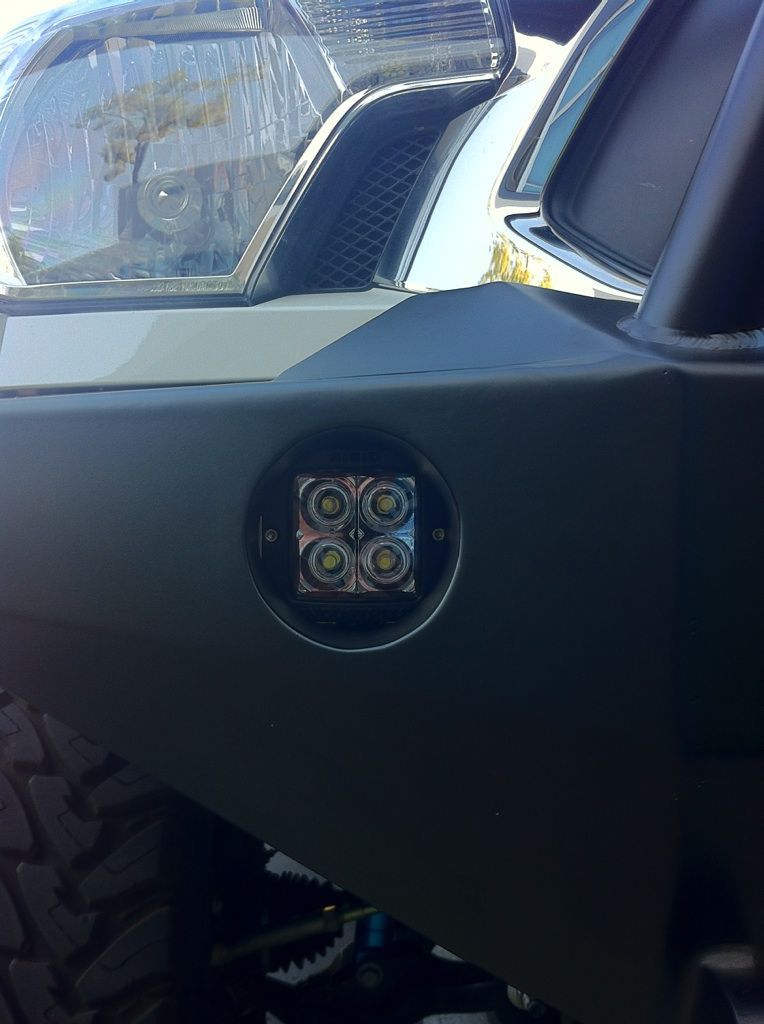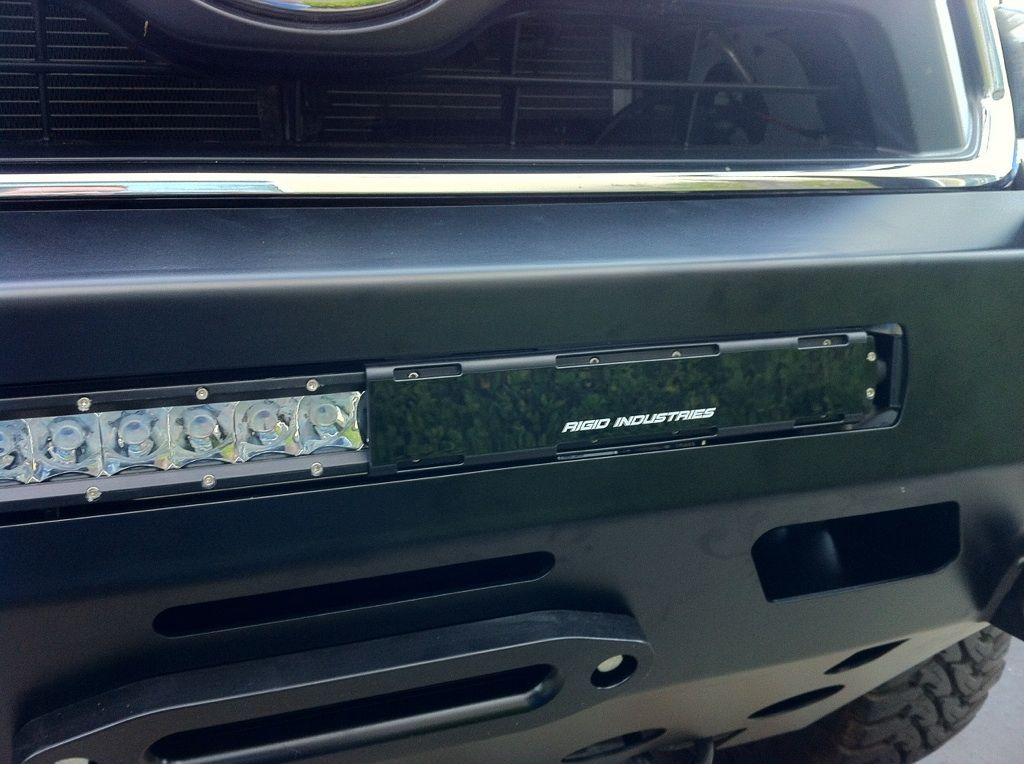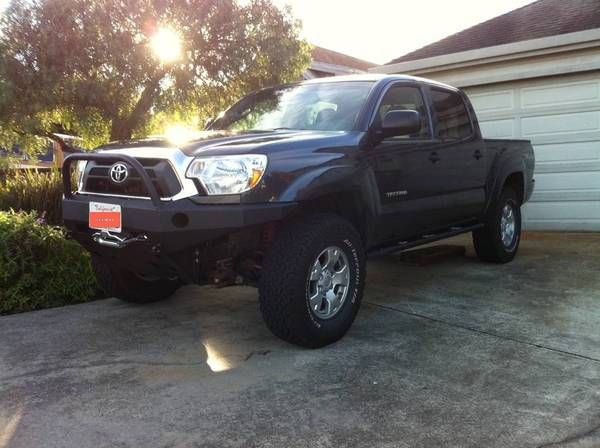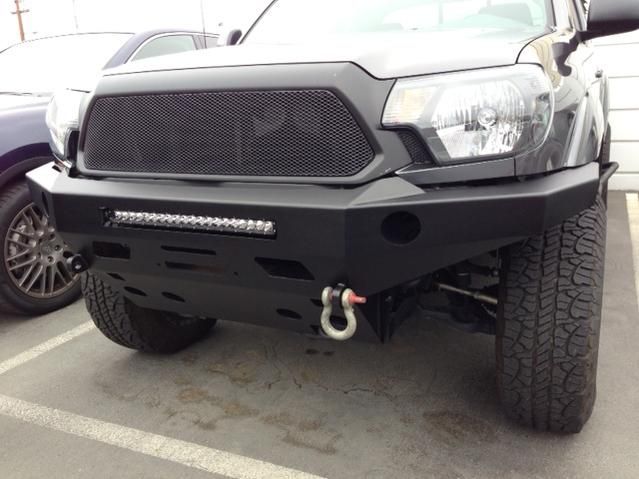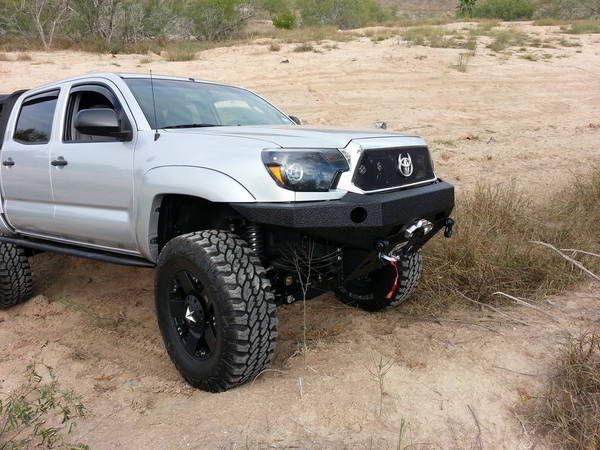 Bed towers that can be used for a bed rack as well...
$215 each, bare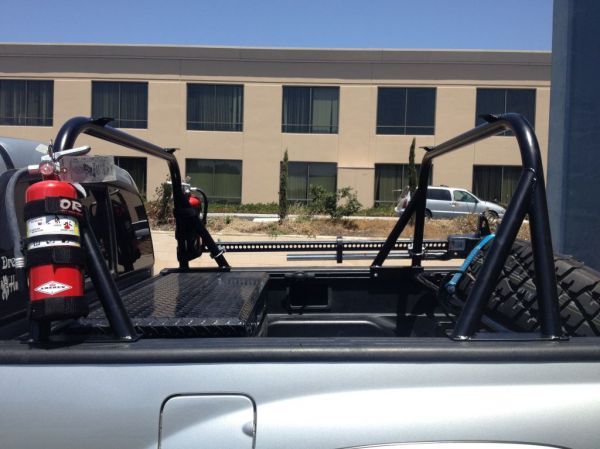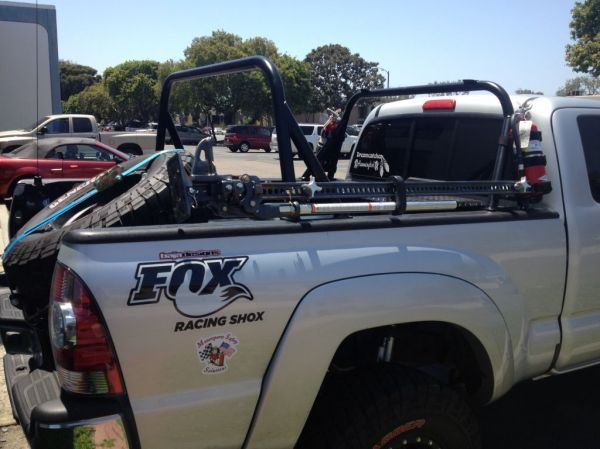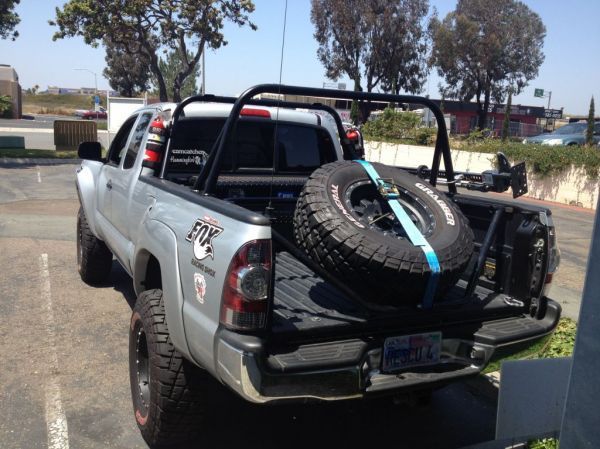 Cab mount chop...
$150.00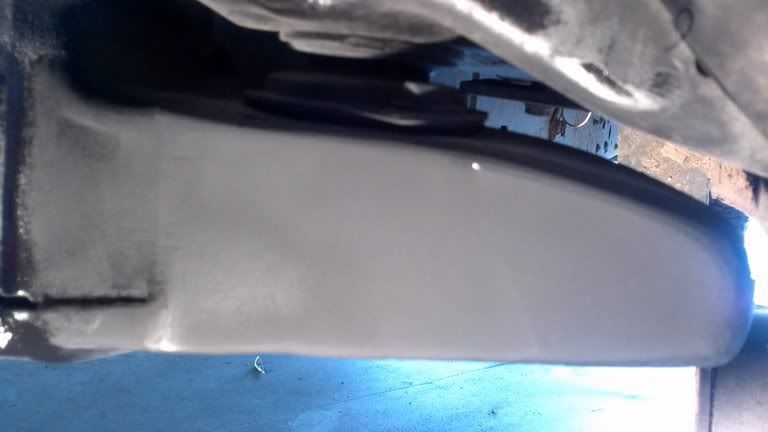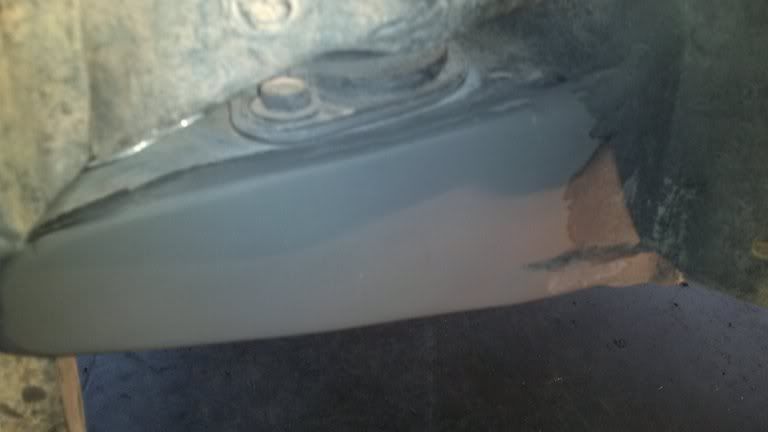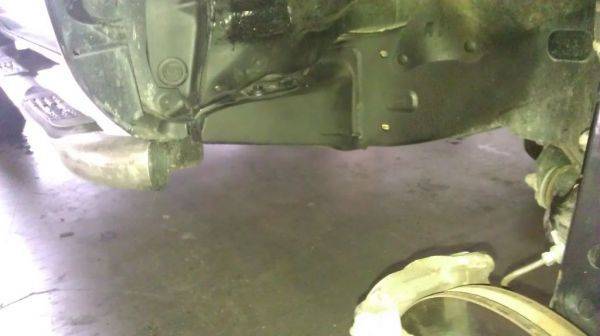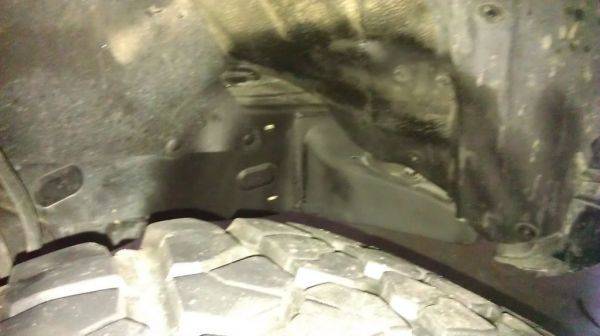 Bed light bars mount to the track with nuts specifically made to fit in the track...
Rear light bar = $130.00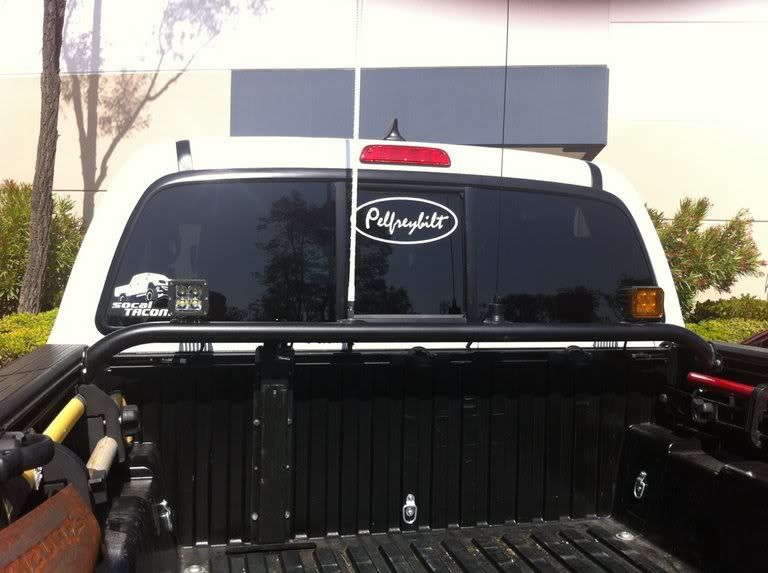 90* Antenna or flag mounts for your tie down track with nuts custom made to fit...
Single mount tabs = $25.00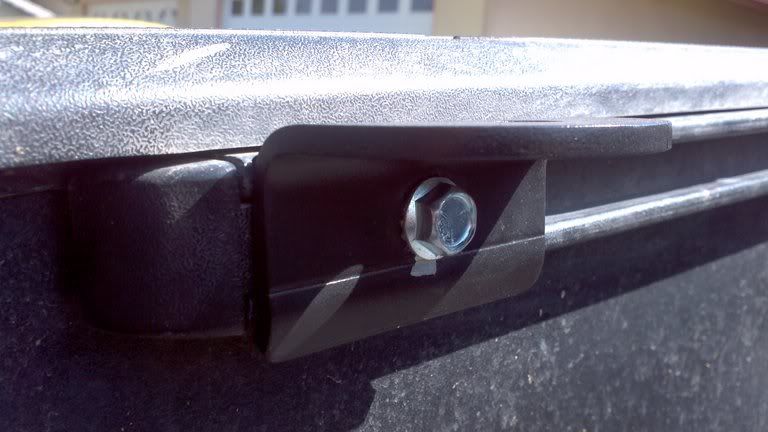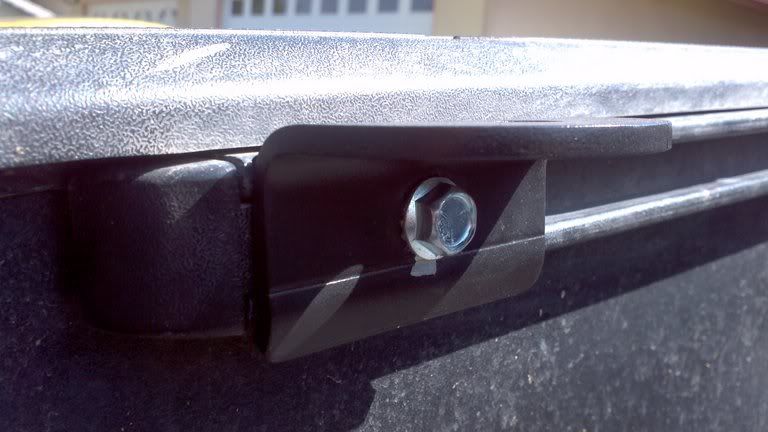 IFS skid plates...
Skids
IFS = $275.00
Mid = $210.00
3rd Skids (Exhaust / transfer case) $295.00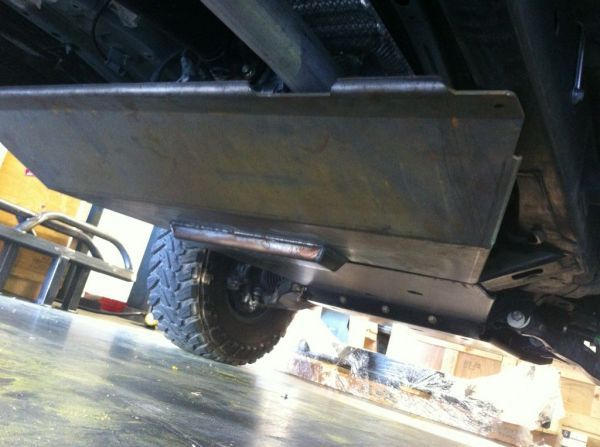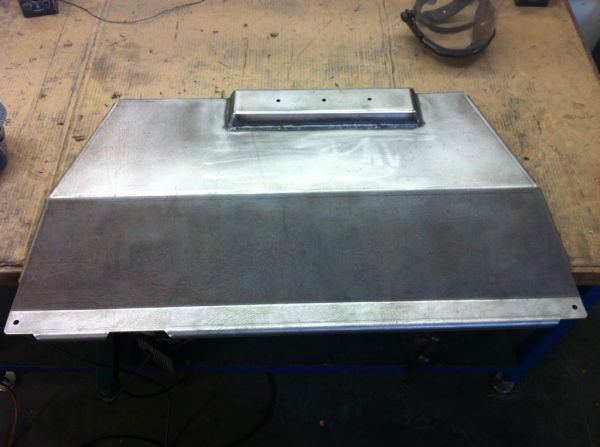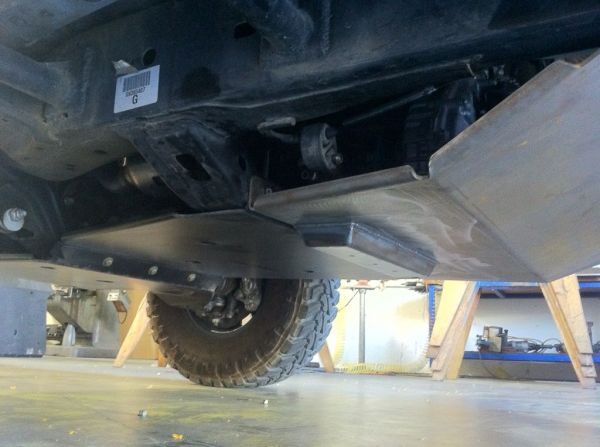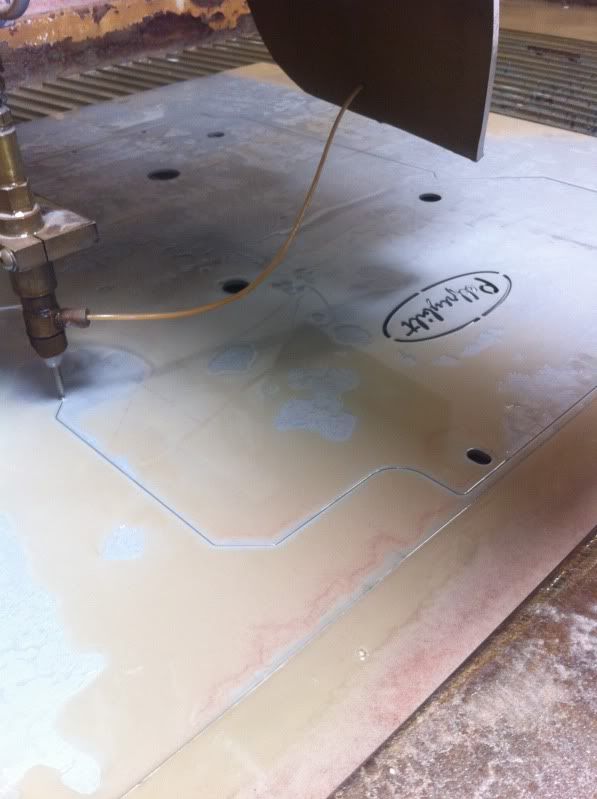 IFS and Mid Combo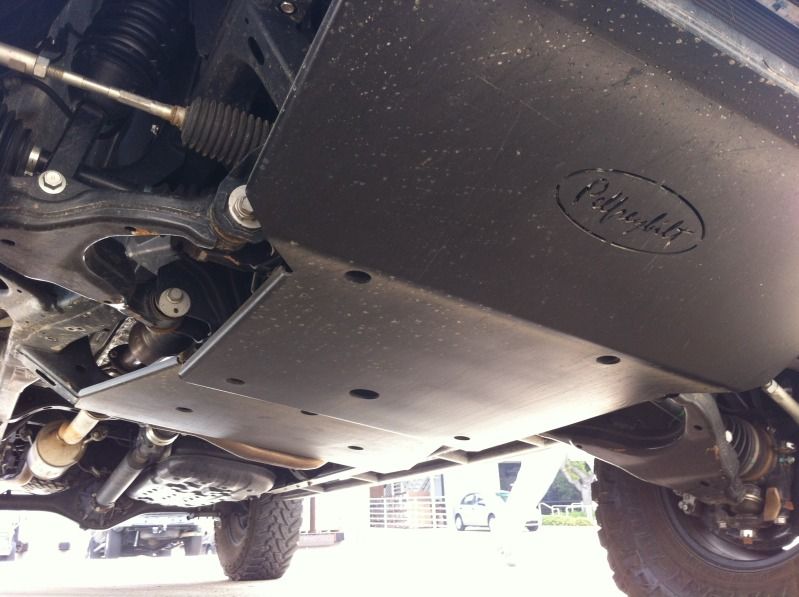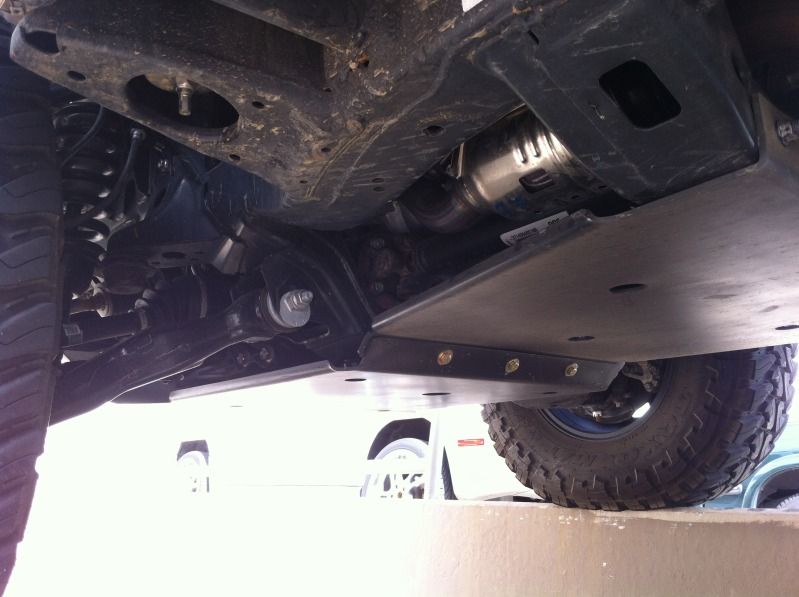 BackRack
Rear Bed Rack = $825.00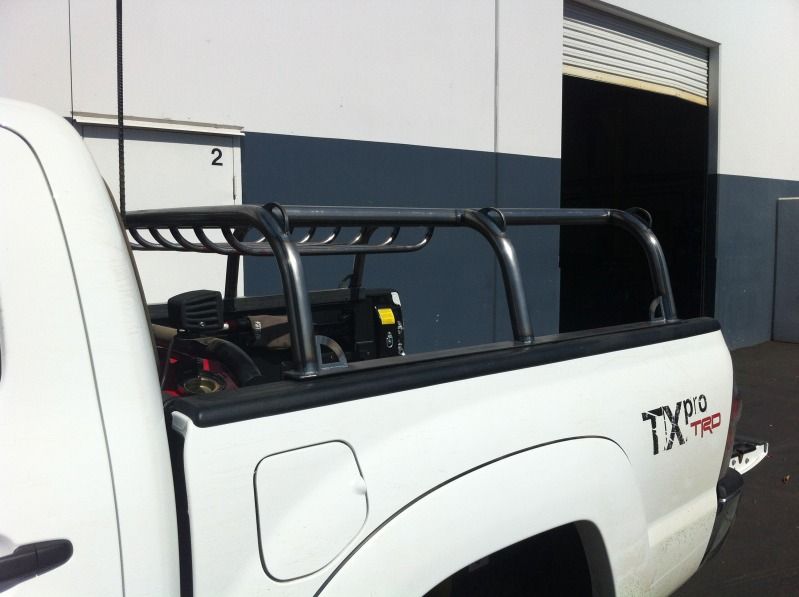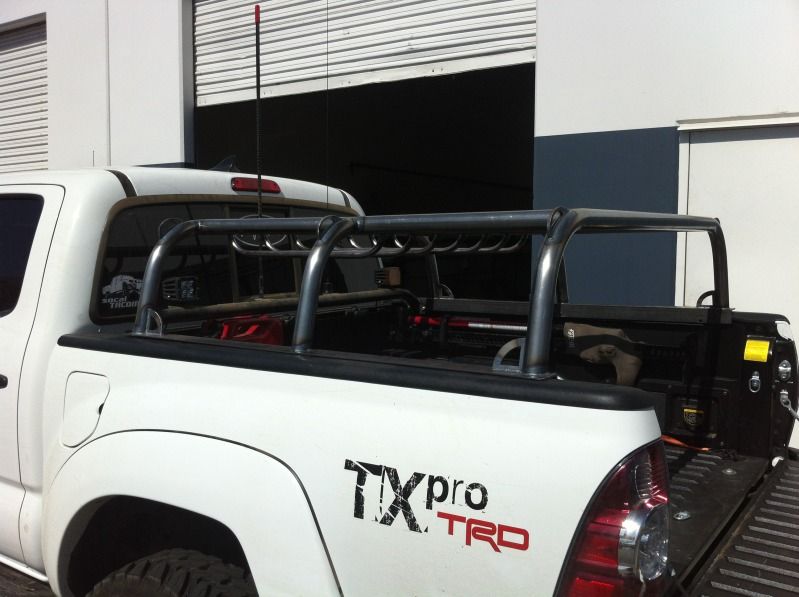 Custom Dog Kennel
Snug fit sliders
Sliders
1st or 2nd Gen
basic/weld on
Basic sliders $365
Add kickout $50
Longbed add $50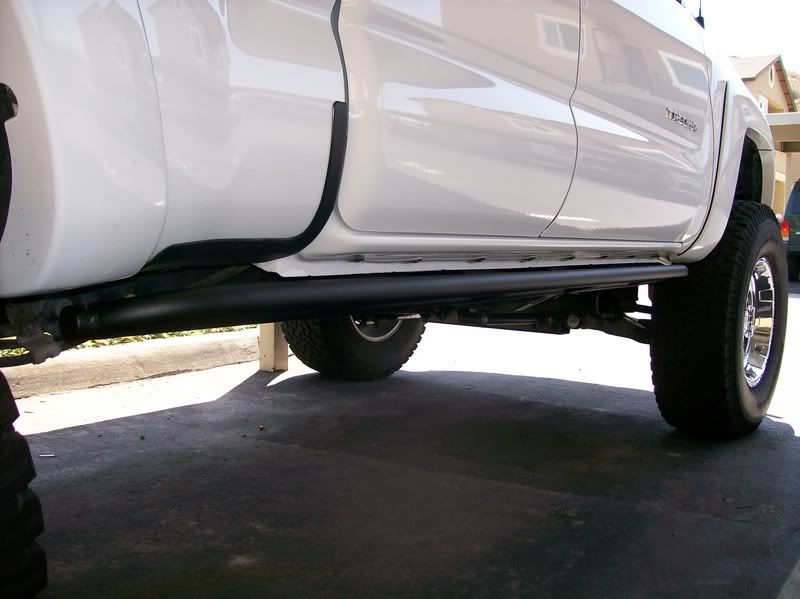 Sliders with filler plates PM for QUOTE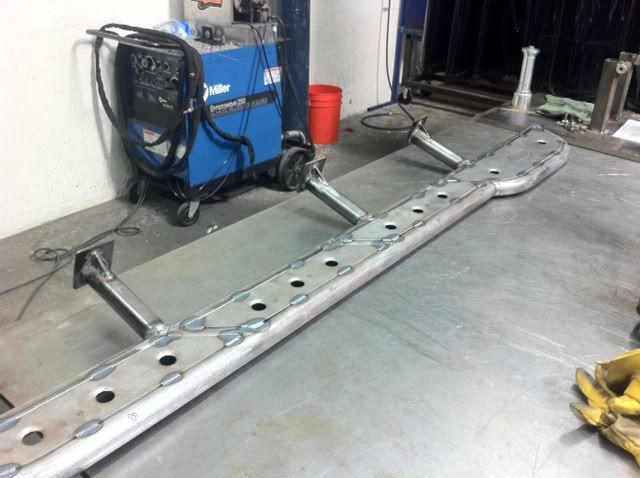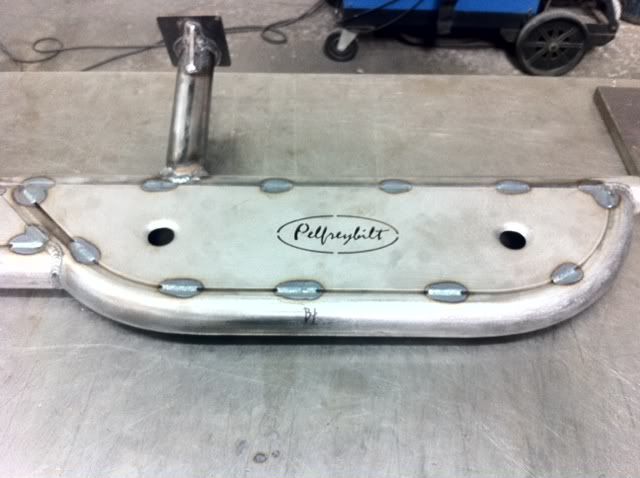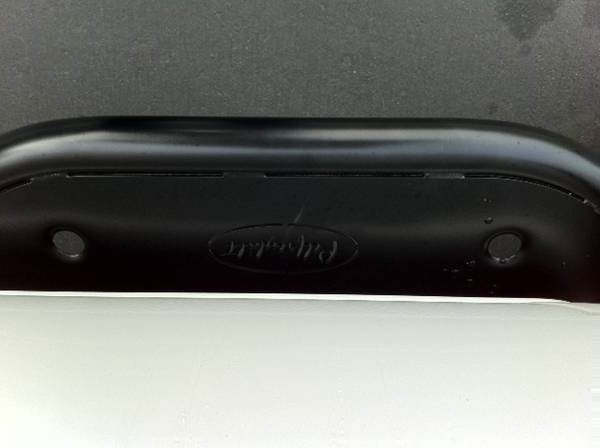 1st gen sliders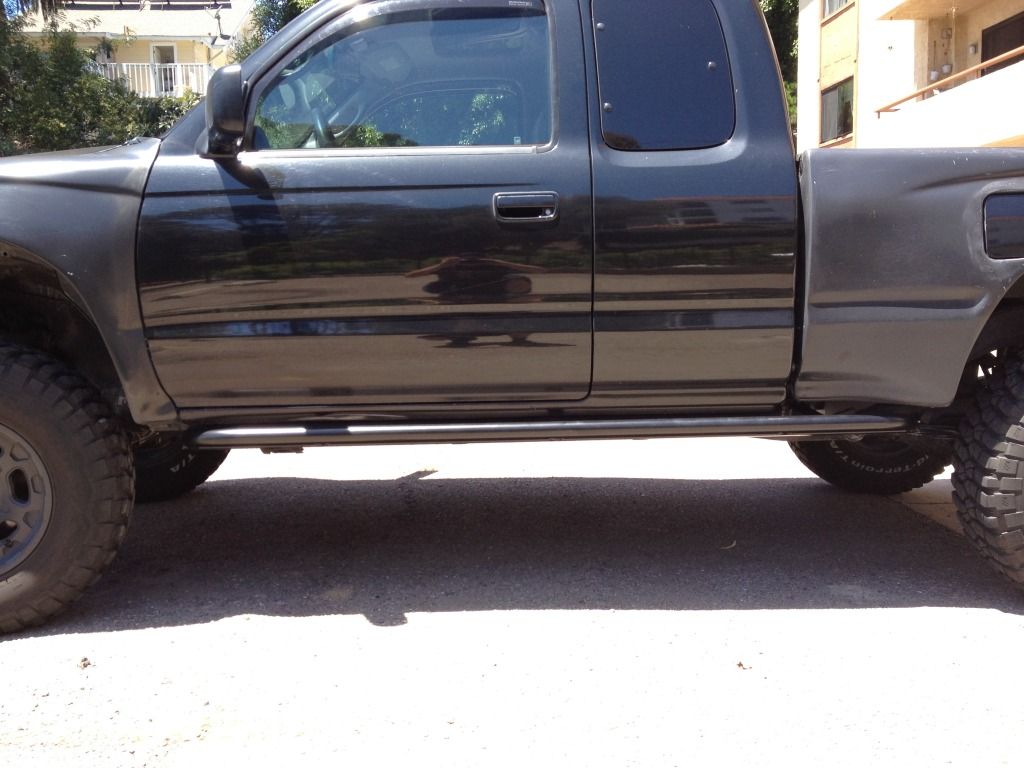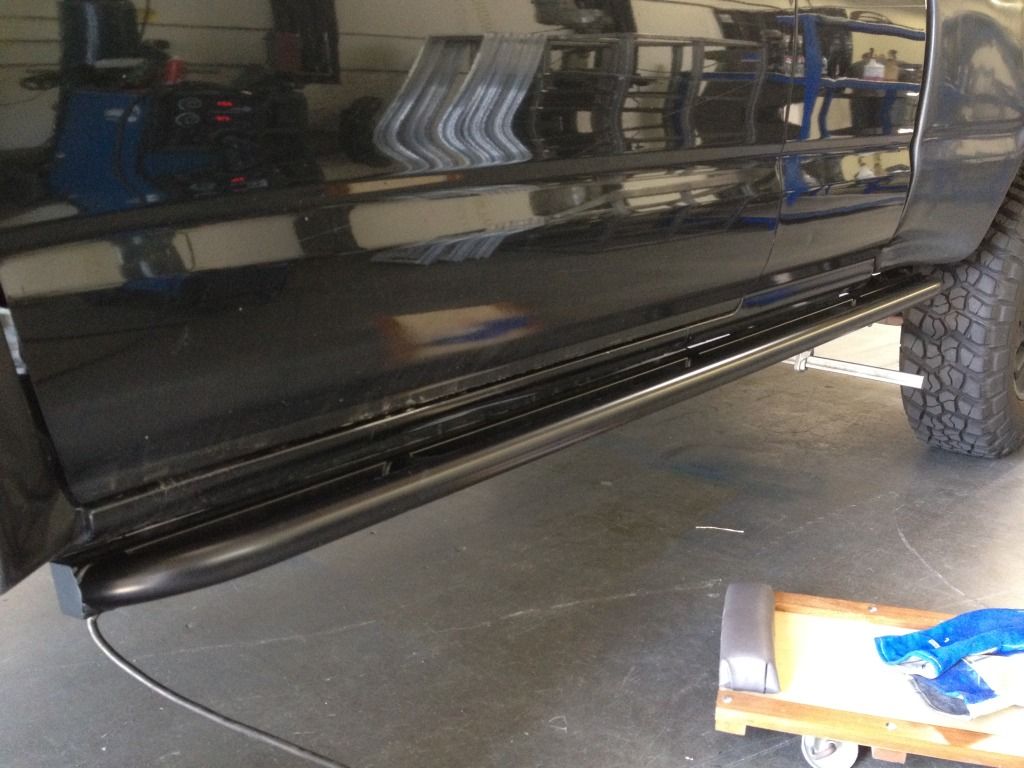 Hi-Lift/ Ax Mounts:
axe and shovel mounts are 135.00, Hi-lift mount is 75.00, Knobs only plain. NO LOCKING KNOBS
Custom Hidden winch in stock front bumper: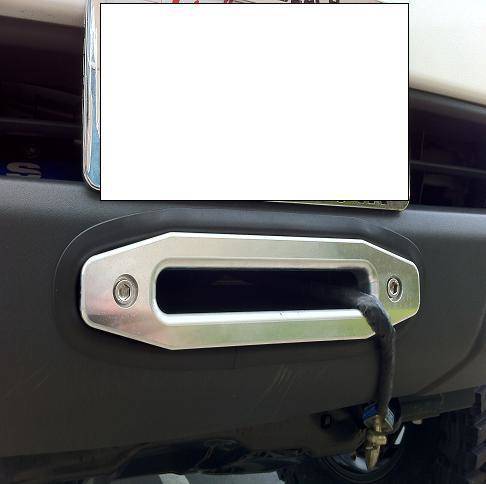 Product testing is what Tyler called this: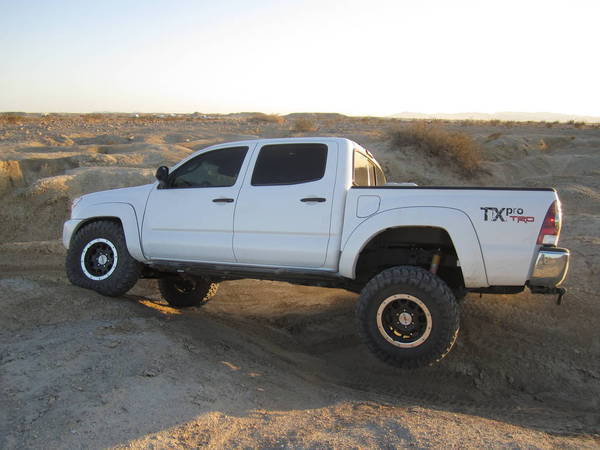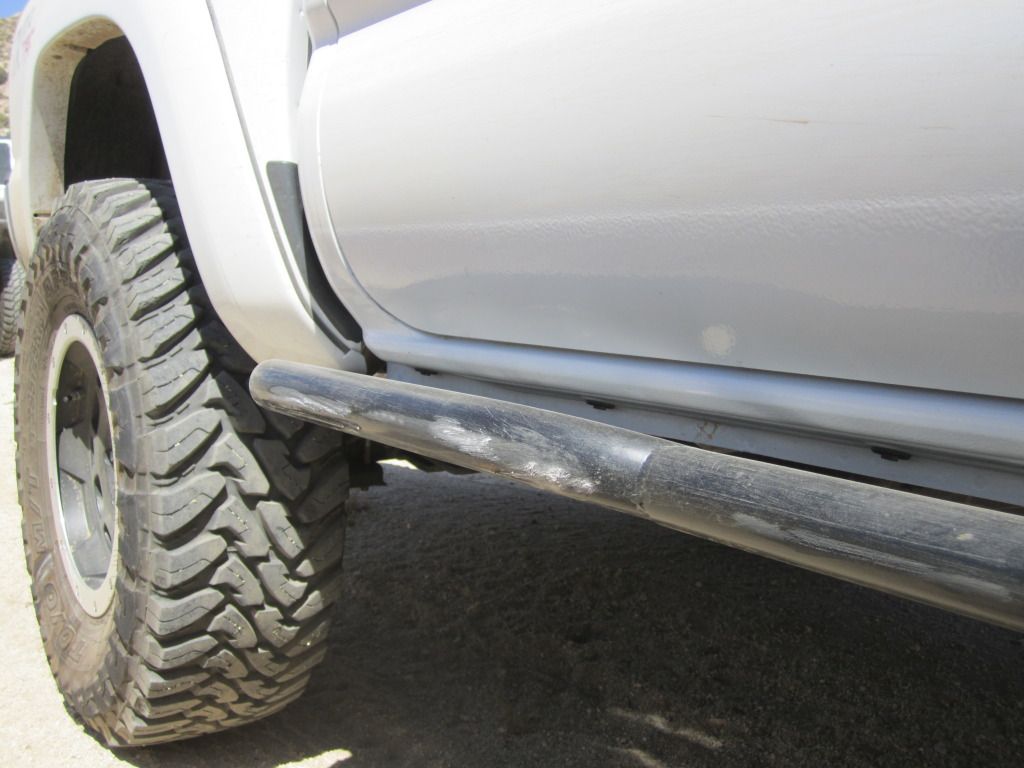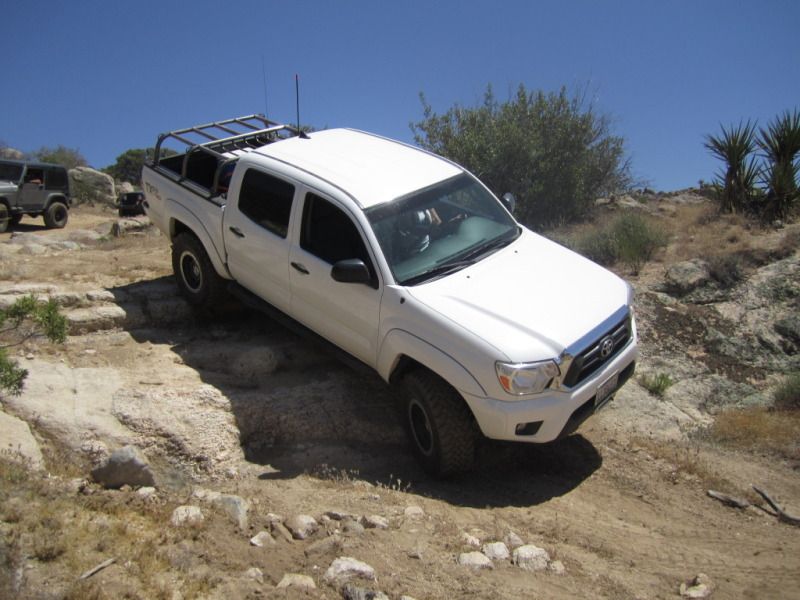 All prices are subject to change, as designs and materials change.
(Prices are bare metal, powdercoat available at additional charge)
This is the Hi-Clearaance rear that is designed to work with a swingout. Bumpers without swingouts will be modified to be closer to the corners of the truck as the extra space for the spindles is not needed. I will post that configuration as soon as it is complete. The standard replacement rears that do not require bedside sutting will be available very soon.
These are fully formed and welded plate. The main mounts to the frame are one piece through the bumper for ultimate strength. The main mounts are 3/8" Steel, all of the other plate components are 3/16" thick. The hidden hitch option behind the license plate is additionally supported with 2" square tubing that is 3/16" wall. The factory license plate lights are reused. Light cutouts for Rigid Flush-mounts are also optional.
Swing outs hinges are massive 1.75" spindles with ball bearings and zerk fittings. The latch is a Synergy Suspension rotary lock that is completely fail safe. The gate is made from 1.75" x .120 Wall Tubing. The swing out automatically locks open when its fully extended using a spring lock pin. The pin rides on a stainless track to prevent corrosion and galling into steel.
Swing out pictured is pretty standard, additional options are available at customers request.
Base bumper 825.00
Optional Hidden Hitch 150.00 (not rated but bombproof)
Optional Reverse Light cutouts 50.00
Swing out, basic starts at 400.00, includes tire carrier and basic rotopax mounts. Adding Nato Can holders etc are additional.
Powdercoat is 150.00 for base 75.00 for swing out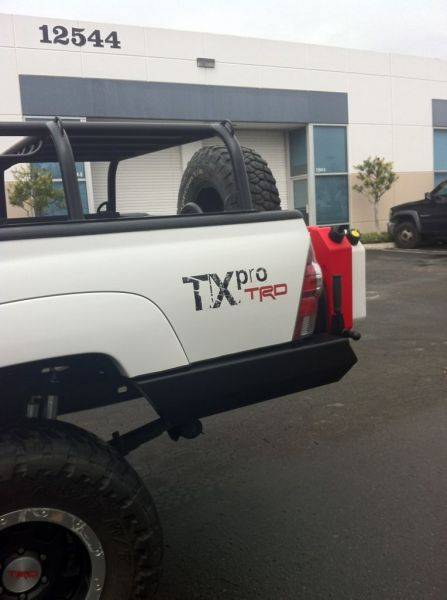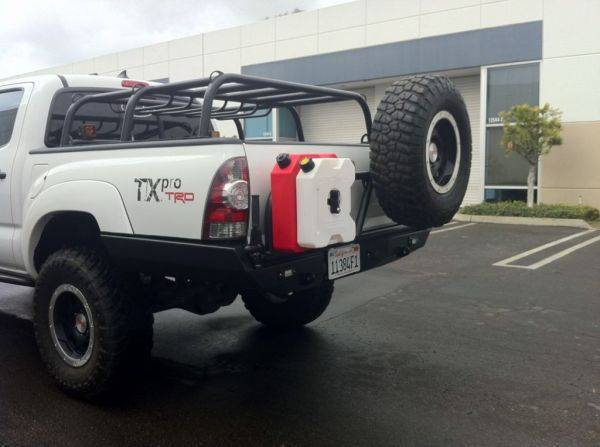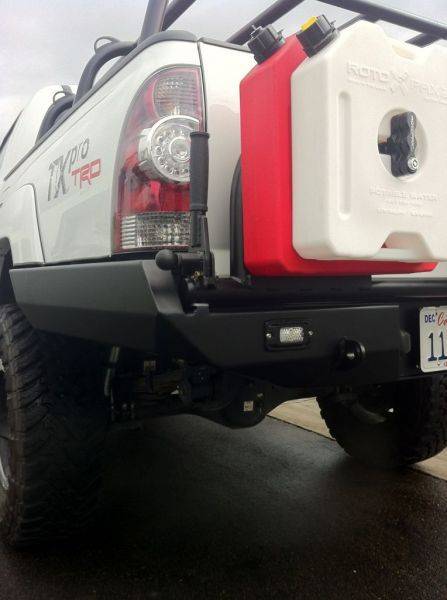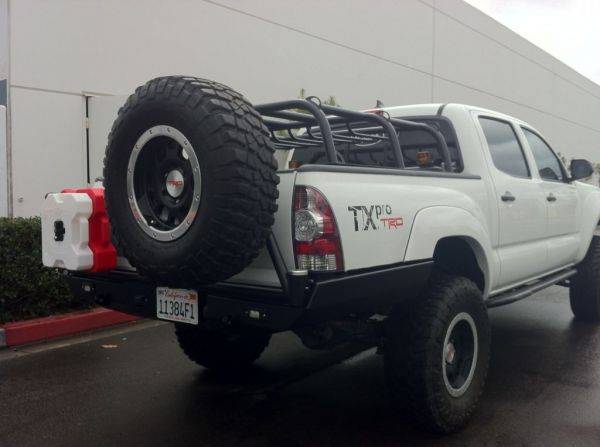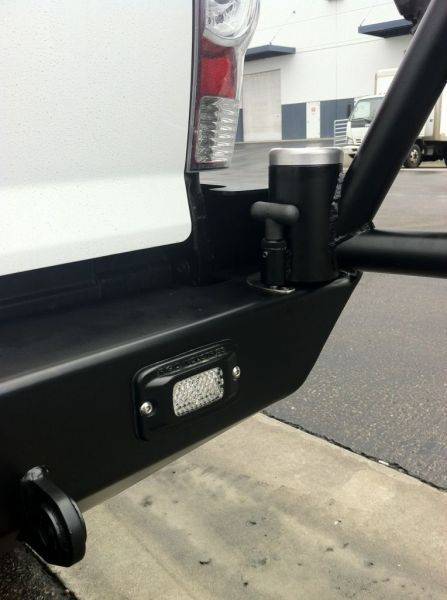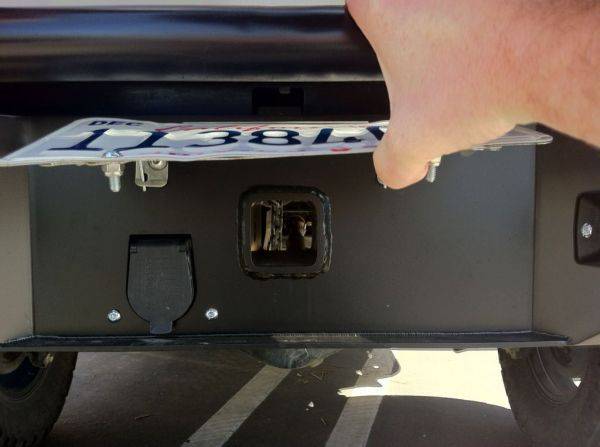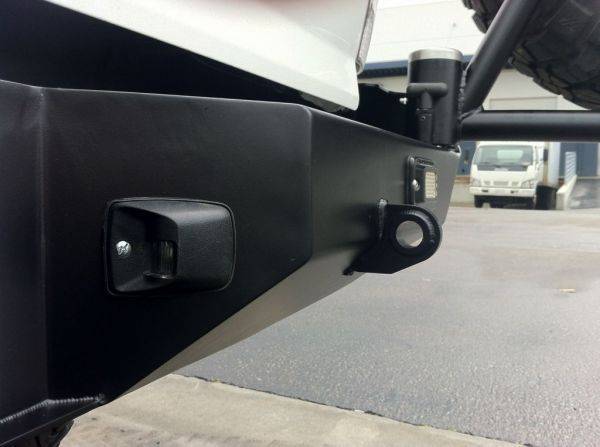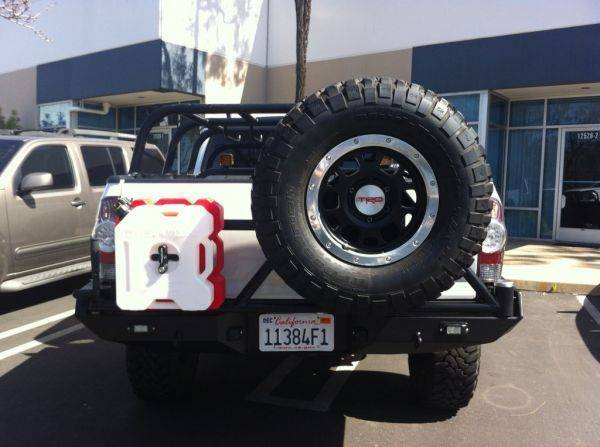 More pricing in the works, ironing out details
Custom work is by quote
Quote:
Originally Posted by
Socalduckslayer
**Attention Pelfreybilt Customers**
We are finalizing our company website, in hopes of launching it within the next month & would like your help! We intend on having a "Satisfied Customers" section on our website, where we can show off each of your trucks, & then give a brief write-up, written by you, about your satisfaction with our product! If you're willing, please email Satin Pelfrey:
satin@pelfreybilt.com
Be sure to include the picture you want us to use, as well as the write-up. Please sign it the way you want us to write it on the website (so if no last name, only initials, or your screen name, please be specific.) IMPORTANT: please clearly state in the email the following verbiage: "I am authorizing Pelfreybilt to use the attached picture of my truck, on their company website, in order to promote the sale of their products."
We look forward to hearing from you & having you represented on our website! YOU are what make this company thrive! Thanks for your support!