makes me miss my taco....
Anyways, took about 14 hours with help.
Process used:
Hand wash with a wax and polish oil remover
removed tail lights, TBL, license plate and wheel bolts
Taped all the rubber off
Megs MF disk and D300 compound
Black and White pads and Menzerna SF4000
IPA wipedown
Menzerna Powerlock sealant
C/G paste wax
Dressed the tires, wheel wells, frame, leaf springs basically the whole undercarriage
Polished chrome
Polished, sealed, and waxed door jambs by hand
all plastic (headlights, tails etc) were sealed and waxed as well
Didn't touch the interior or engine bay (ran out of time)
Sorry for not getting very good quality of pictures, was pressed on time.
Here she is as she showed up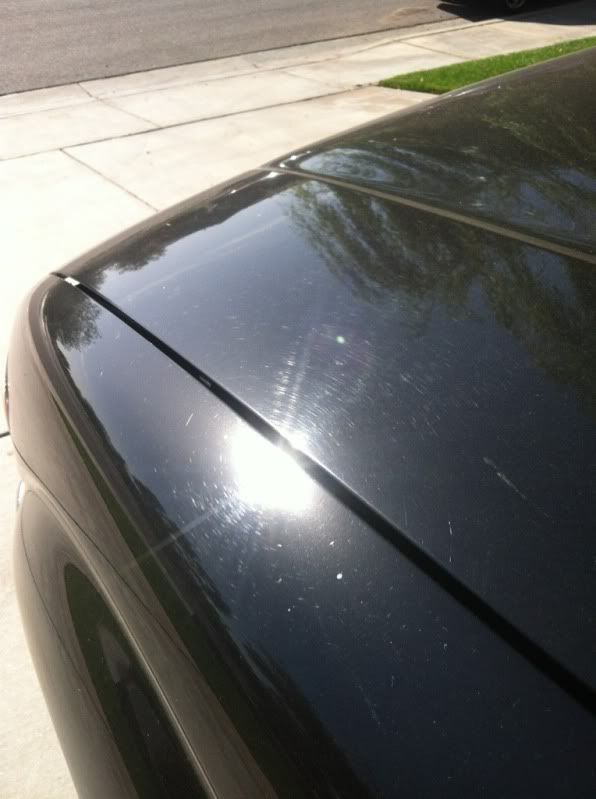 Holograms and hard water spots
faded bumper and chrome
all taped up
clean right?
wrong.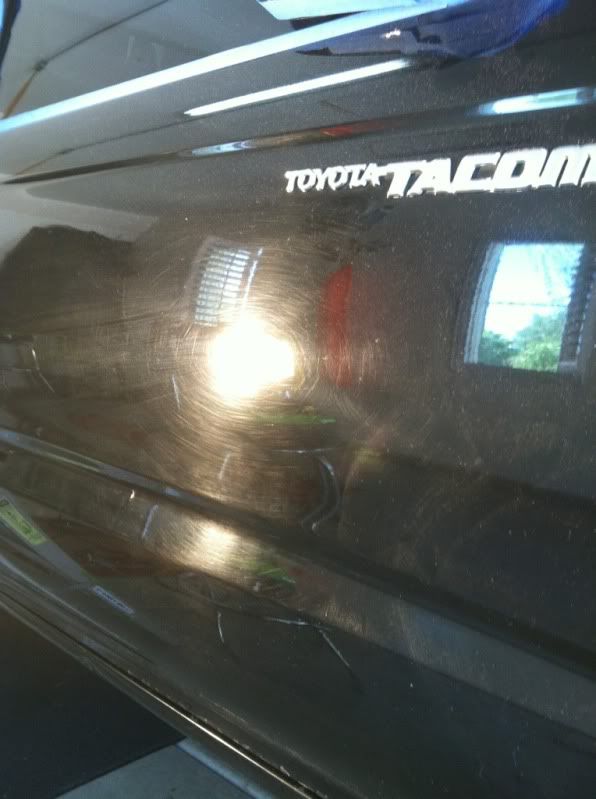 little bit better
Left side is after compound, before polishing. middle is un touched, and the right is after compounding and polish.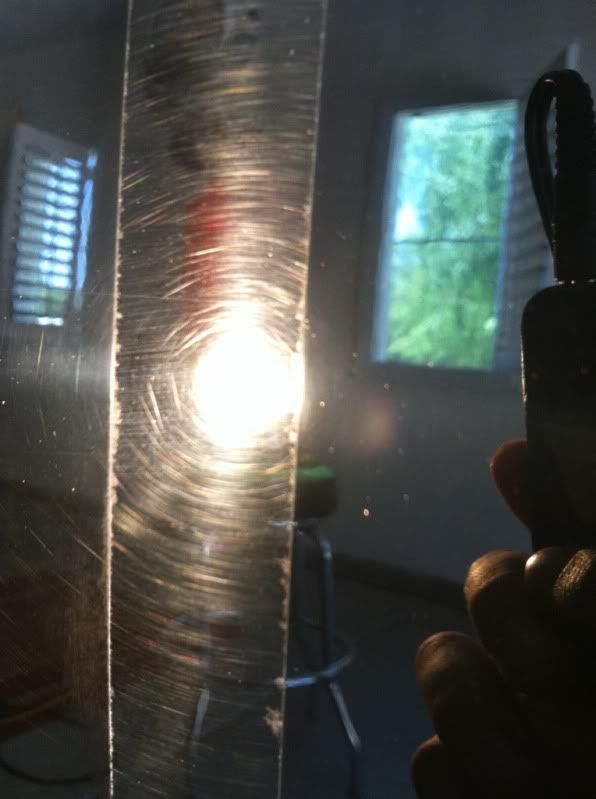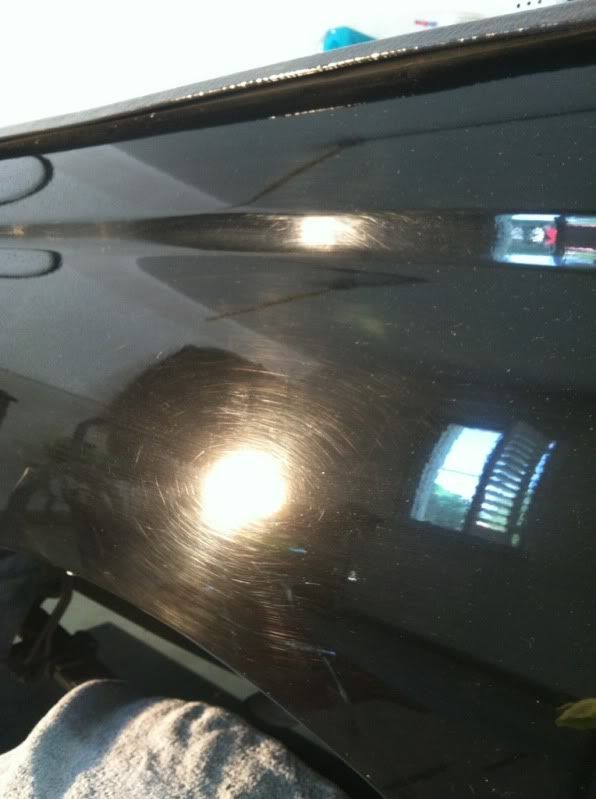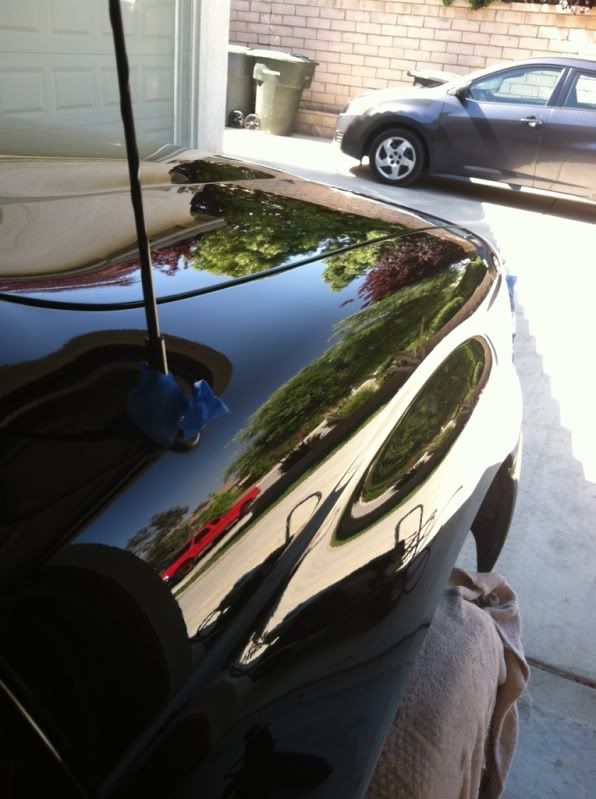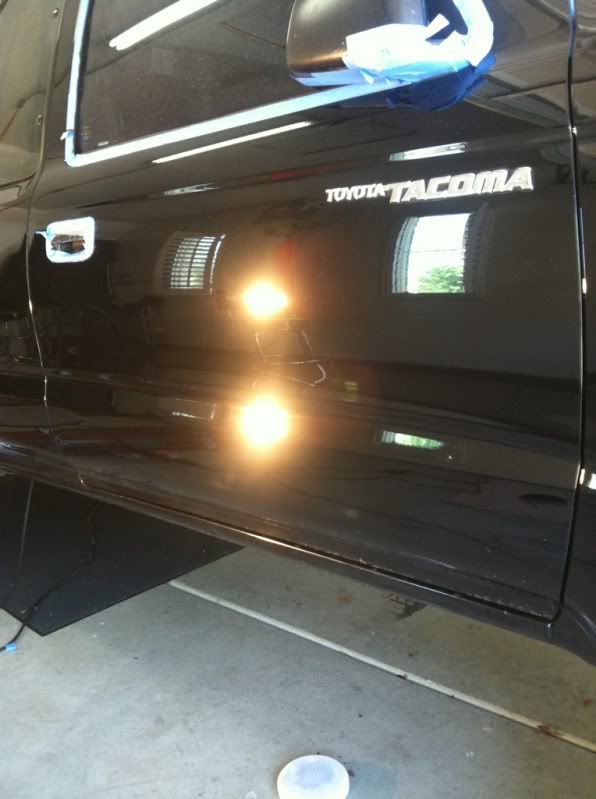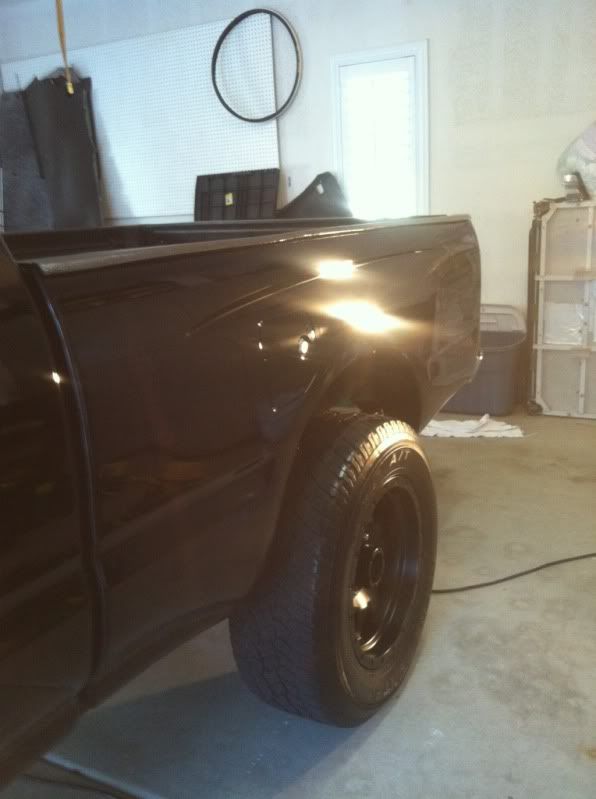 Time to move her out side.
my baby at the time