Figured I would do a write up on this due to some questions on what it is. First off, a paint correction detail IS expensive. getting up to the $3k+ zone just for a detail( you only see this price tag in lambos. Ferarris etc), sure its a lot but your paint will look as good or even better then when it came off the showroom floor.
In a detailers eyes, it is well well well worth the money to spend on a paint correction to make it look like new. But Peyton, why spend thousands of dollars to make it look new, when I could just repaint it within the same price? My question to you is, are you going to repaint the car 1-3 times a year givin how good you take care of it? Plus you'll never find a GOOD paint job that costs around the price of a detail, and why paint it and not have the vehicle for up to who knows how long it will take, right? When most QUALITY paint corrections will take take 1-3 days, and the car can stay in your garage where it is safe. Plus, body shops and detailing do not belong in the same sentance
Now, what are the steps, and what is going on during a correction?
First off, for previous disputes. When you remove swirls, depending on the clear coat you ARE removing clear, making it thinner. Think of it this way, you have a 1 foot by 1 foot by 1 inch deep box filled evenly with sand. Swipe your hand through the sand box while removing dirt (imitating a scratch/swirl) When you go to even out your sand box, it will be lower. Thus when you correct a scratch?swirl, you are heating the paint up, and pushing around clear coat into the scratch/swirl crevice, reducing the amount of clear coat.
**NOTE: Not all defects were removed for this writeup. Especially after the second half the only cutting pad I used started to deteriorate(velcro melted and came apart)
The red line is what the clear coat is expected to be leveled to( givin the amount of damage to the clear)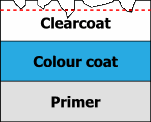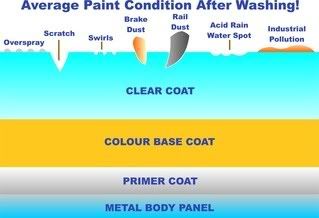 Here is a ford ranger that hasn't seen wax in who knows how long, and i will do a step by step of the correction process.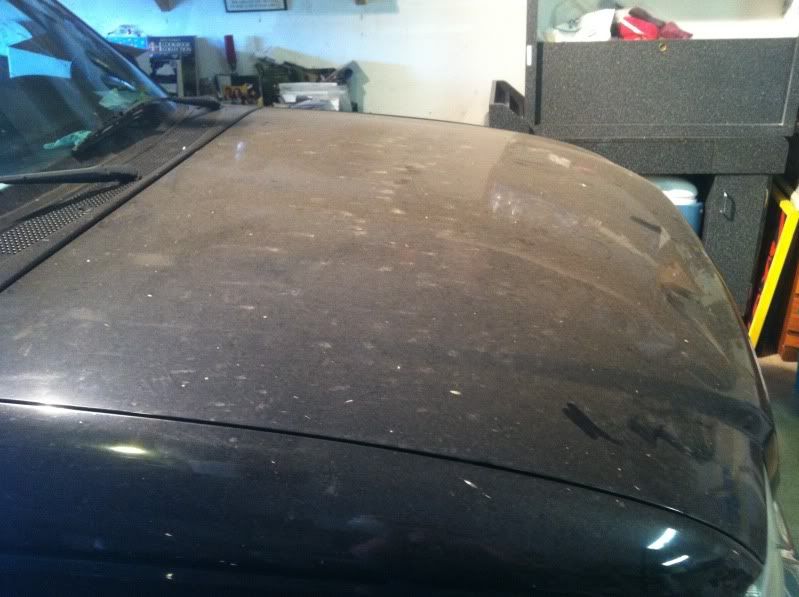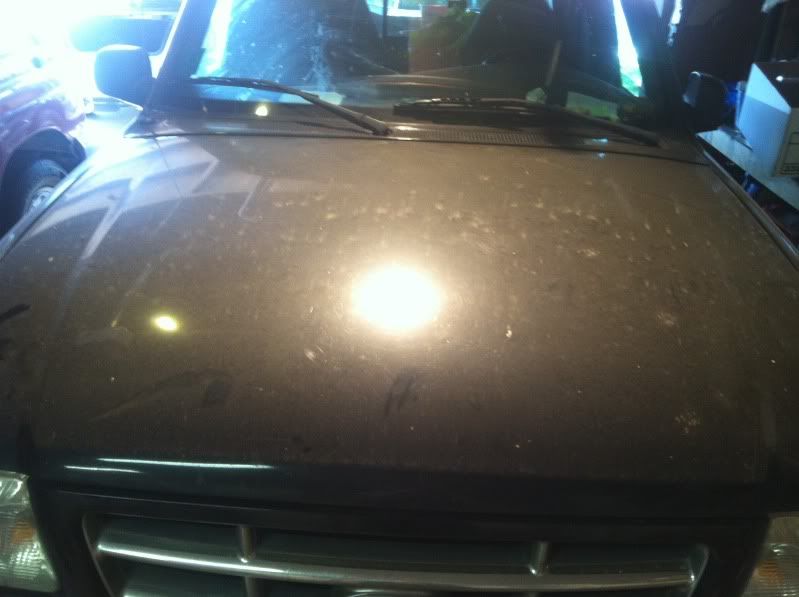 After being washed and clay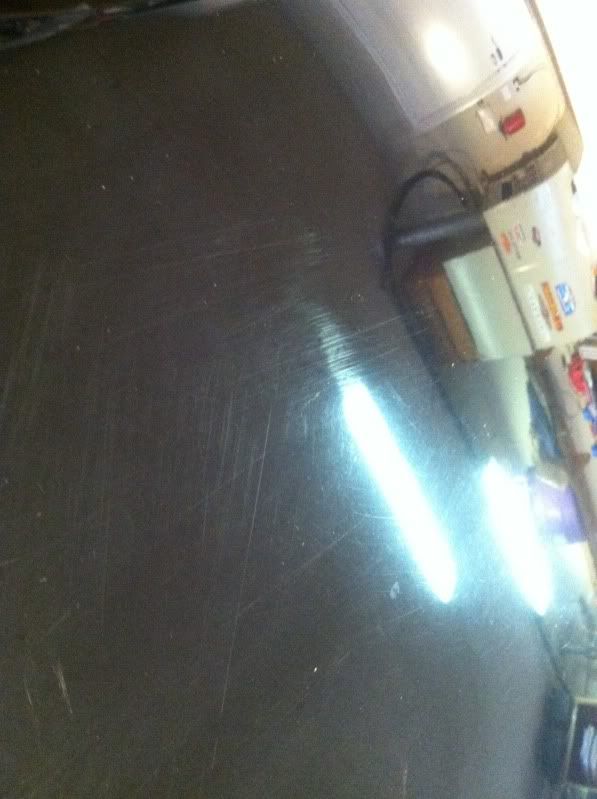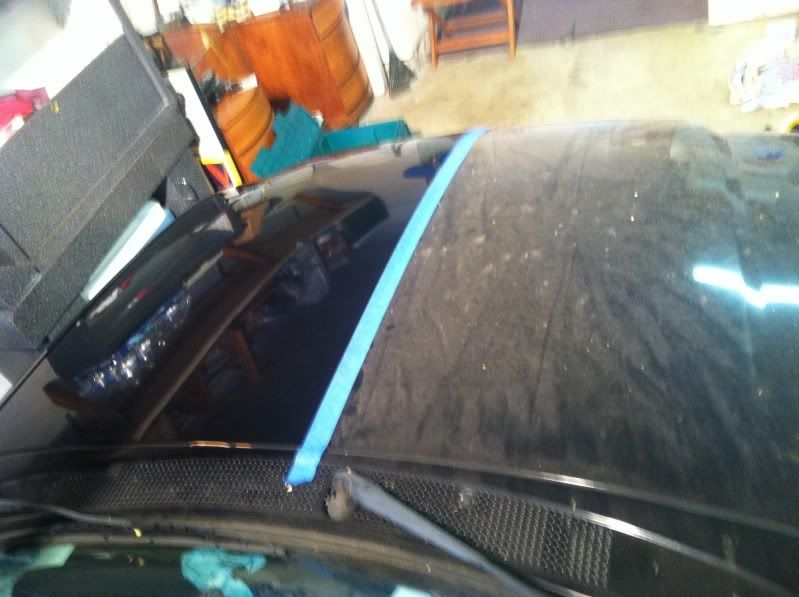 after about 15 minutes with a compound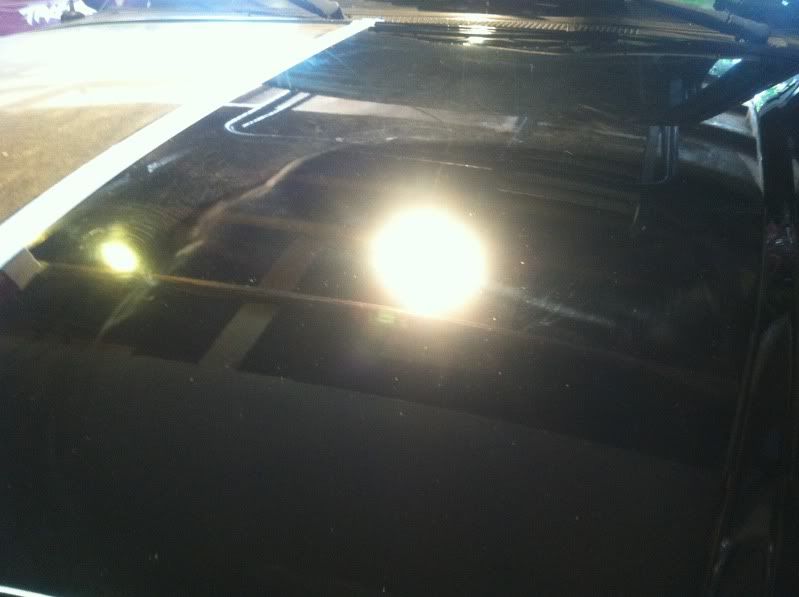 after compound, before polish so there is haze
the polish steps after compounding to remove hazing and possible holograms..
forgot to take pictures between polish and sealant.
after the polish I did the IPA wipedown to remove polish oils so the sealant and wax will bond to the paint.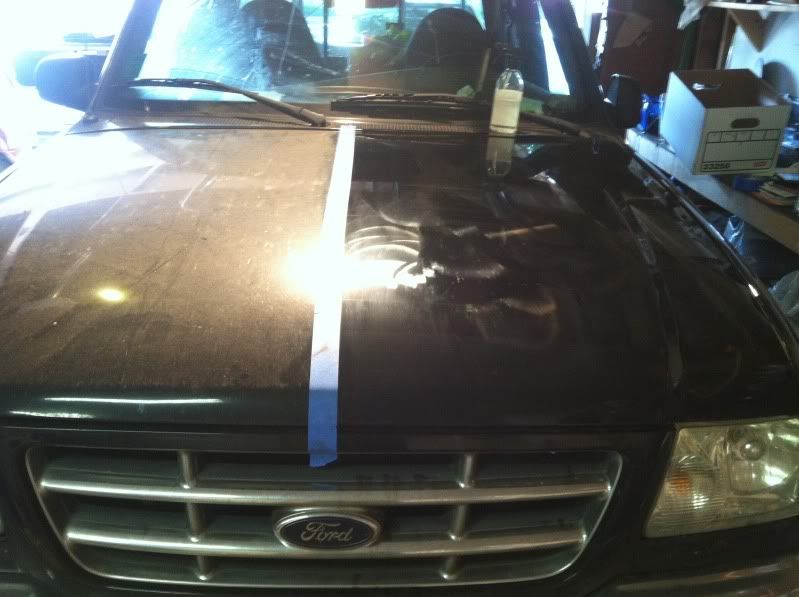 after sealant before wax
letting the wax set
all done
Ready for the second part.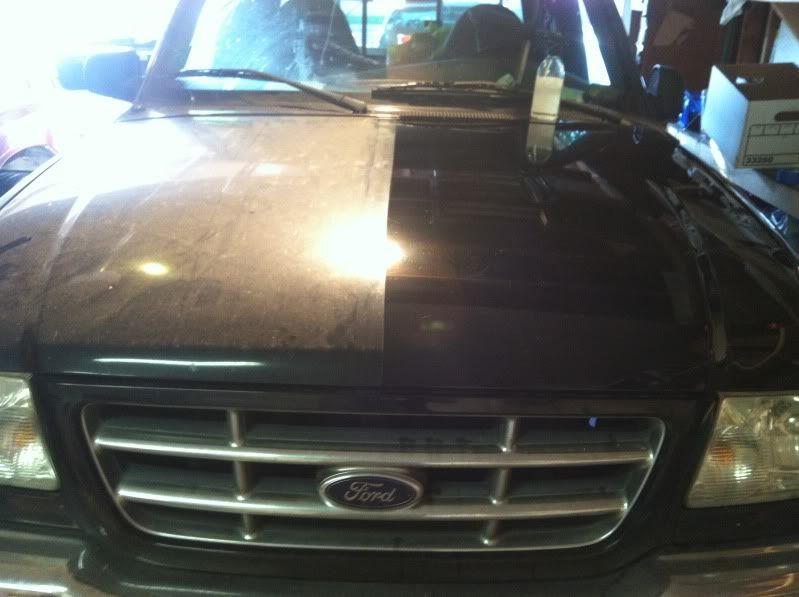 Washed and clayed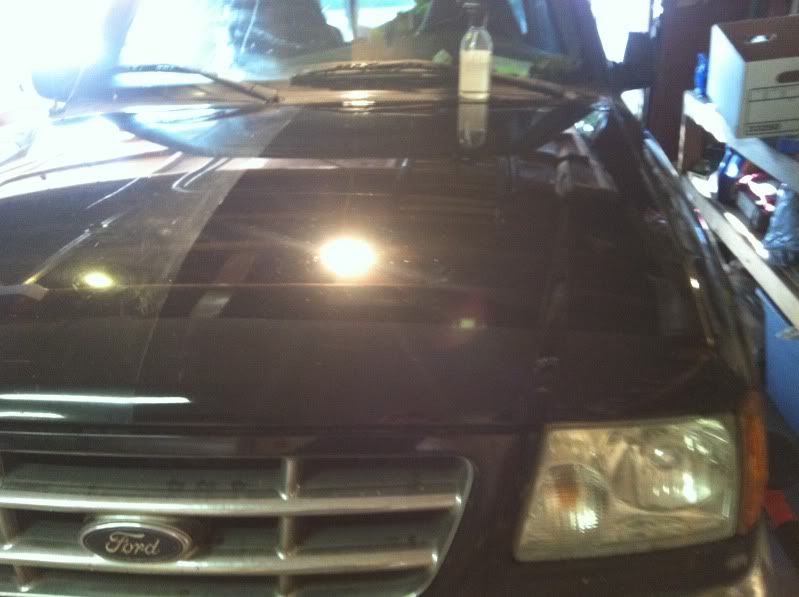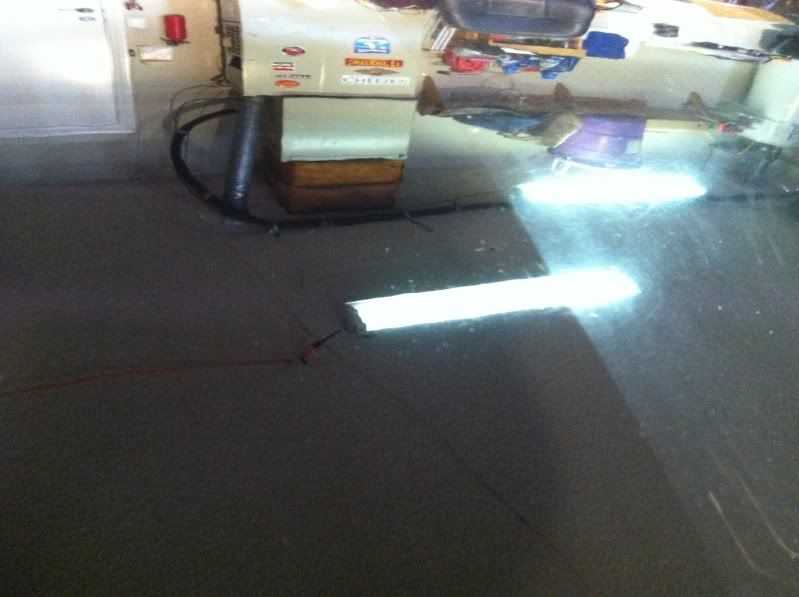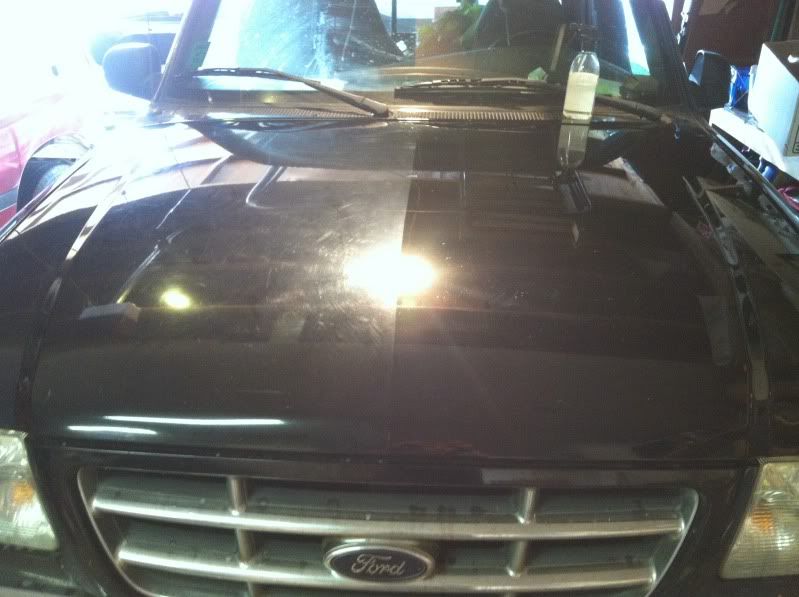 had to call cutting on the left side quits early, so it doesnt look near as good as the right side.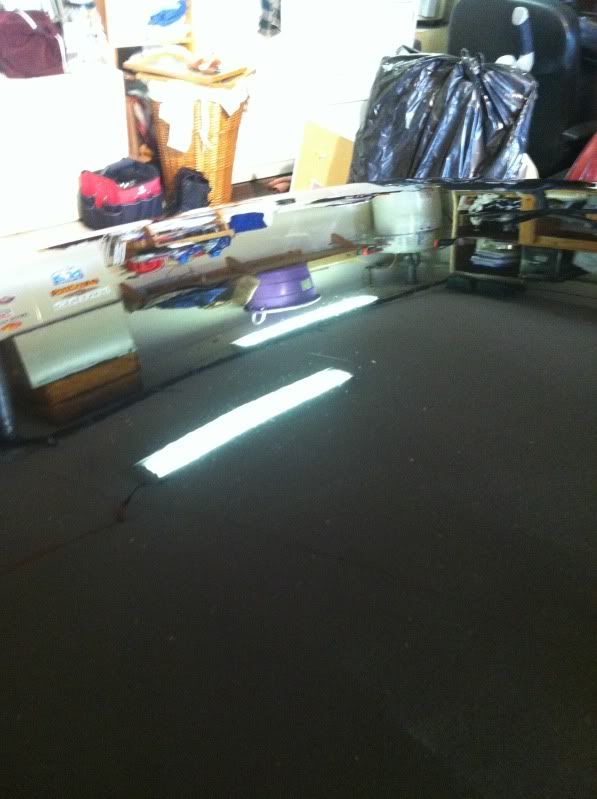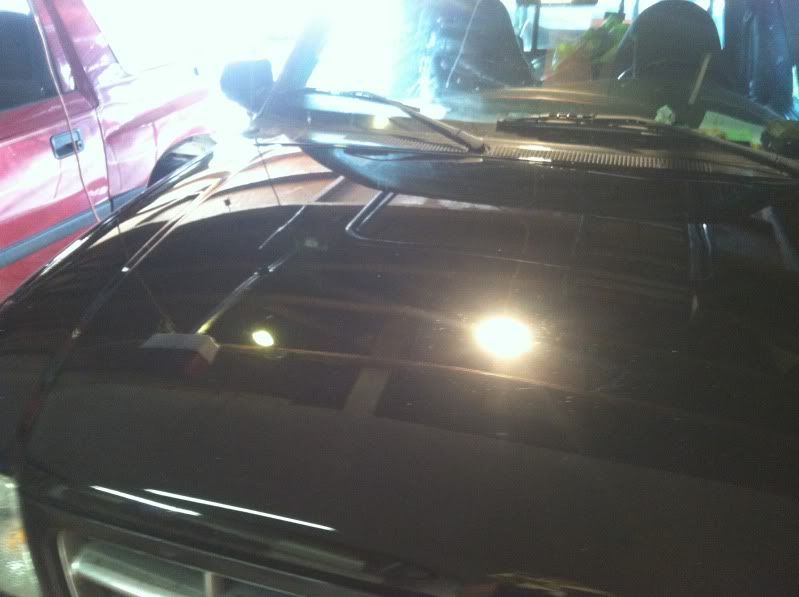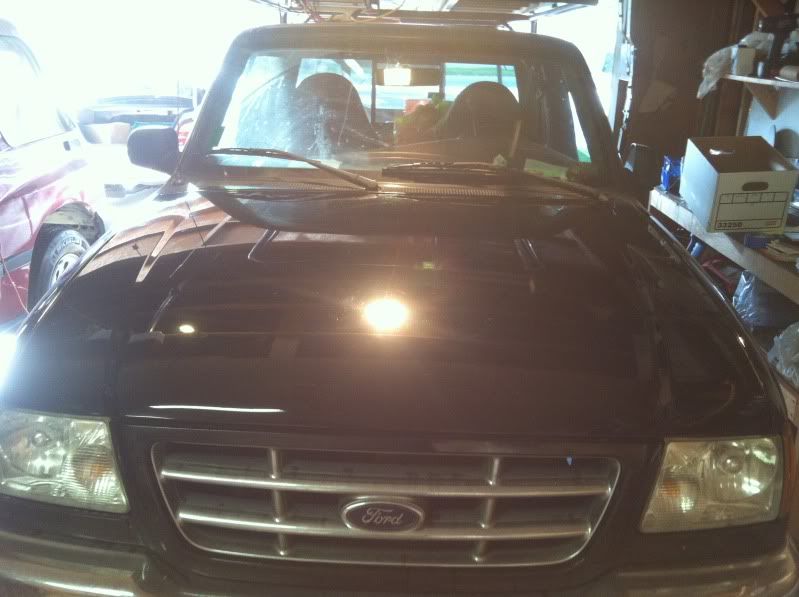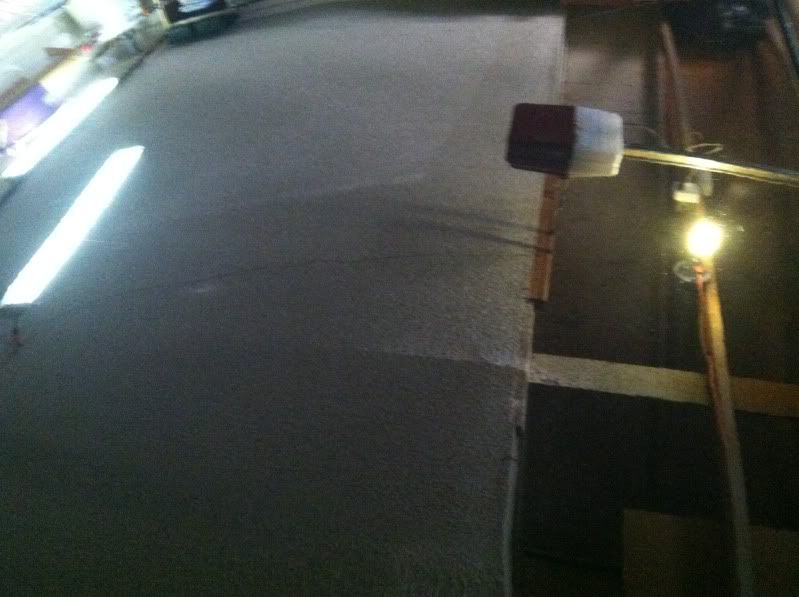 Questions? Cmments? Concerns?
I'm sure I left a thing or two out, and depending what detailer you are talking to, certain things will be different.