If you plan on registering your truck in CA. It won't pass inspection.
As the title states, my pops threw a Volant on when it was his truck. I've registered it in UT without any problems, but just moved to So-Cal.
The intake doesn't have the C.A.R.B approved sticker, and won't be able to get one, or an E.O. sticker. Called Volant, and they said the Toyotas will never be SMOG legal. Weak.
Anybody have a stock intake laying around I can throw on my truck for inspection, then I'll return it?? Literally need it for an hour. There's beer or a bite to eat in it for you...or both, why the hell not.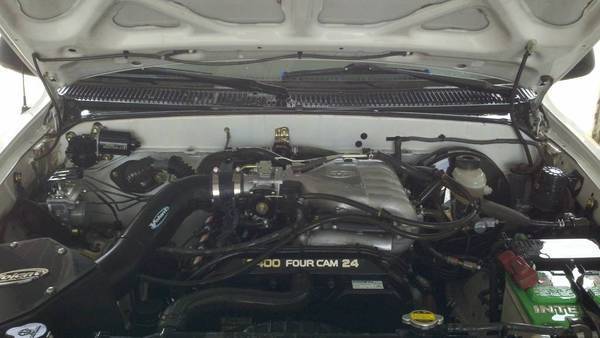 Also, a downfall of the Volant system. The box is so large, and takes up so much space, you can't change headlight bulbs without taking the box out.