TTORA SO-CAL
presents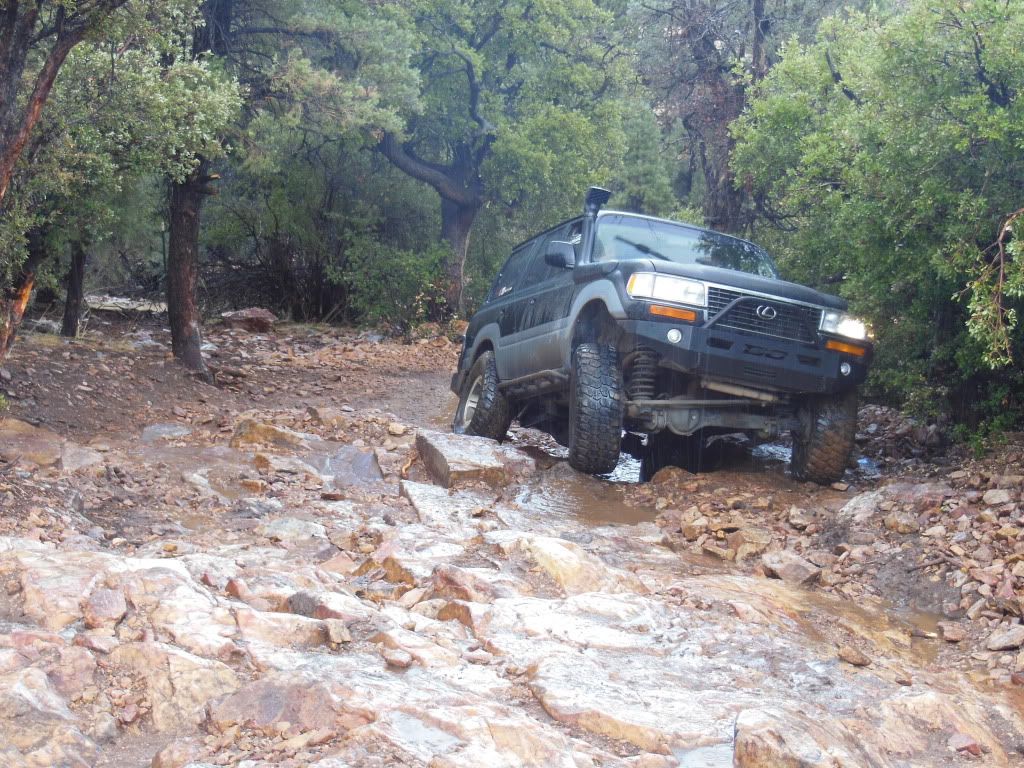 This is one of the largest attended events of the year! The annual Big Bear run has plenty of fun trails for all types of vehicles. Most staff and members will be camping. Trail runs will take place all day Saturday and additional runs usually pop up at night and on Sunday.
VEHICLE REQUIREMENTS:
Open to all Prerunners and 4x4s.
All vehicles should have a tow strap, at least 1 tow point on both ends of your rig(stock OK), a fire extinguisher, a first aid kit, a working full size spare tire and tools to change it. Each run has its own requirements, see below. A CB radio is highly recommended for communications on the trail.
DRIVERS MEETING:
TIME:
9AM Sharp!
Location:
TTORA Camp in Holcomb Valley
Please have your vehicle ready for the trails! This means aired down and ready to depart after the meeting.
RUNS:
Prerunner / Stock Run:
Geared toward Prerunners and stock 4x4s, this is a great run for the new comer or those just looking for a nice time in one of the most beautiful mountain areas in Sothern California. This run will either be a tour of Holcomb Valley and the surrounding points of interest or Skyline Drive, Radford Truck Trail and Clarke's Grade. Damage of any kind is very unlikely. The San Bernardino Mountains have a rich history and this will be presented as we visit the interesting and scenic stops along the way. This is a great way to introduce you and your family to the back county in the San Bernardino National Forest and to learn of its many links to the lands below. It will also be a great way to escape the summer heat by having a relaxing time in the mountains! Some stops will require short walks to view the sites. Appropriate shoes and attire are recommended.
Stock / Modified 4x4 Mild Run:
This run will cover trails such as
Gold Mountain
, White Mountain, Pontiac Sluice and Jacoby Canyon. These trails will include rocky hill climbs, small rock gardens and loose dirt. Body damage on these trails is not likely, however rock sliders and
skid plates
are recommended. 4x4 is required for these runs. Additionally, a rear locker and off-road tires are required for the White Mtn. trail run.
Lifted and Locked Hard Run:
This run will cover such trails as John Bull, Holcomb Creek, Dishpan Springs, Deep Creek and Mottino Wash. These trails are very challenging and cover steep, rocky, off-camber terrain. Minimum requirements include 33"
tires
and one locker. Rock sliders and body armor are also recommended. Body damage is possible on these trails.
Planned runs will vary depending on turn-out and some runs may be combined or cancelled as necessary.
If you have any questions please let your trail leader know before starting the trail.
FEES:
You
must
purchase a Forest Adventure Pass if you park or camp in the NF. The forest rangers do regularly patrol the area. You can be cited if you are parked without an Adventure Pass displayed. Adventure Passes are good for four local National Forests, Angeles, San Bernardino, Cleveland and Los Padres. They are required if you stop your vehicle and participate in any form of recreation (i.e. any stopping). Complete details including how and where to purchase the passes can be found at
www.fsadventurepass.org
. Day passes are $5 and annual passes are $30. The day passes are good for the date validated through 10am the following morning.
Also, if you are planning on using a stove, you will need a fire permit. They can be picked up at any local ranger station or the Discovery Center.
CAMPING INFO:
Weather conditions average mid to high 40's at night and high 70's to 80's during the day at this time of the year. Please pack and prepare accordingly. This year we'll be staying at our regular camping area off of 3N07. This is open country camping, so no facilities will be available. The strict fire regulations in
Big Bear
don't allow us to have a campfire at this site. The information is as follows:
TTORA SoCal Campground: From the 18, turn north onto Poligue Cyn. Rd. (3N09). Poligue is due west of the Discovery Center. Take Poligue up to 3N16 and make a right. From 3N16, make a left onto 3N07. If you've reached the Holcomb Valley Campground, you've gone to far on 3N16. Keep right at the intersection of 3N07 and 3N43 to stay on 3N07. Continue to the campsite. 3N07 is a dead end road and the site is couple hundred yards before the end.
"Pack It In, Pack It Out" will be enforced. Let's leave a good impression and leave the campground in better shape than when we arrived.
The campsite CB channel will be 13. Those at camp should monitor this channel for trucks trying to find their way.
Please reply with which run you'd like to join and if you are interested in camping.