Next weekend I am going camping with a big group of people, so my friend and I decided to go up to the spot this past weekend to clean up the area and chop some wood, and shoot a little. Good times. Took some pictures as well.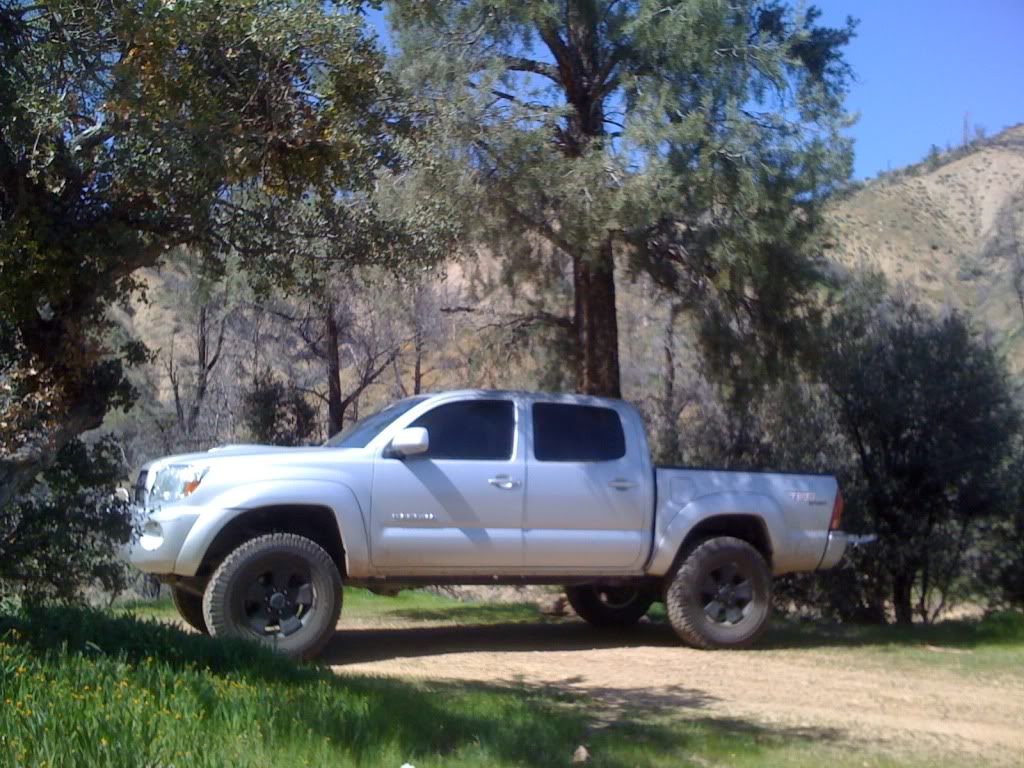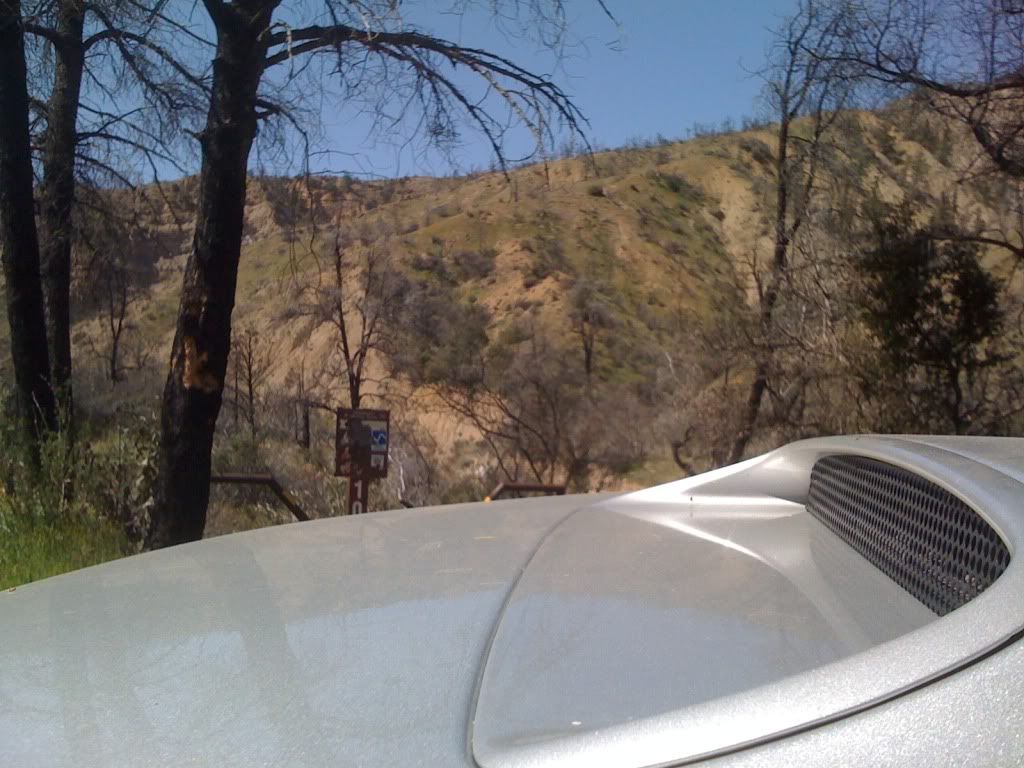 With the exception of the burnt crap left over from the last fire, it was actually pretty green.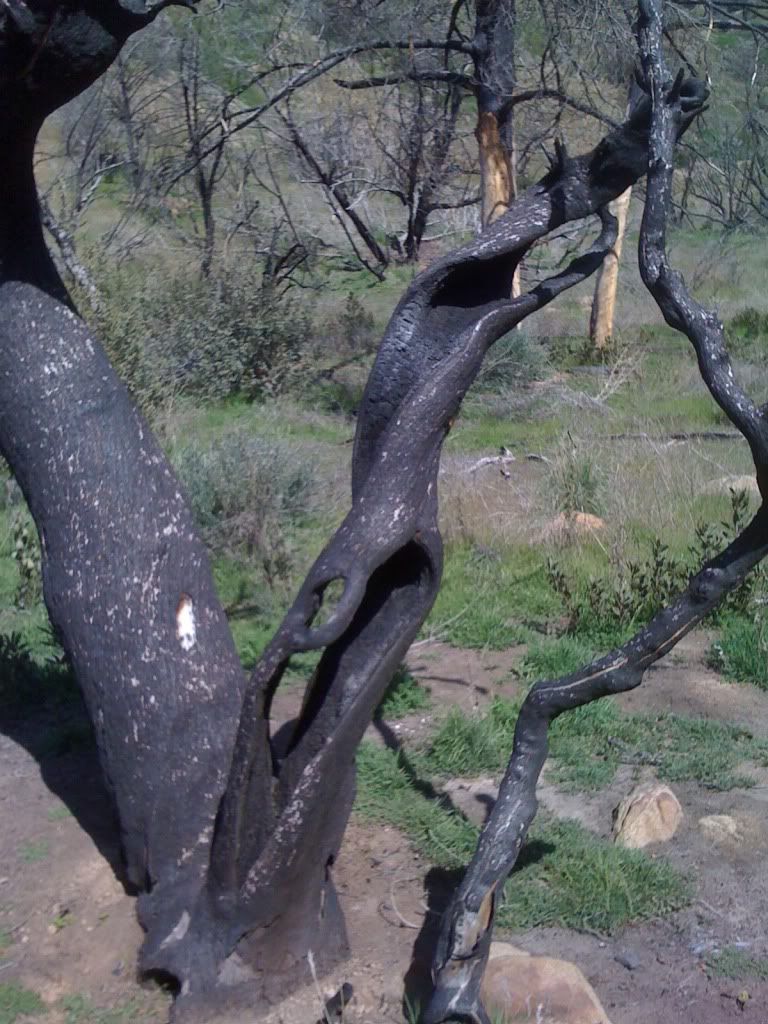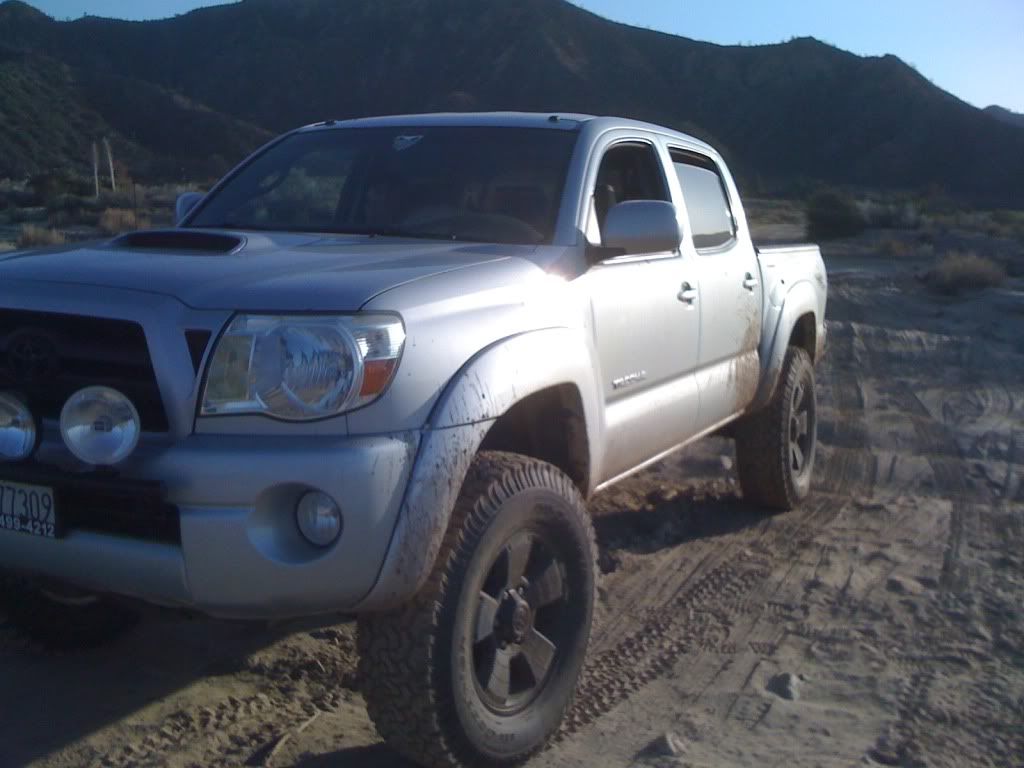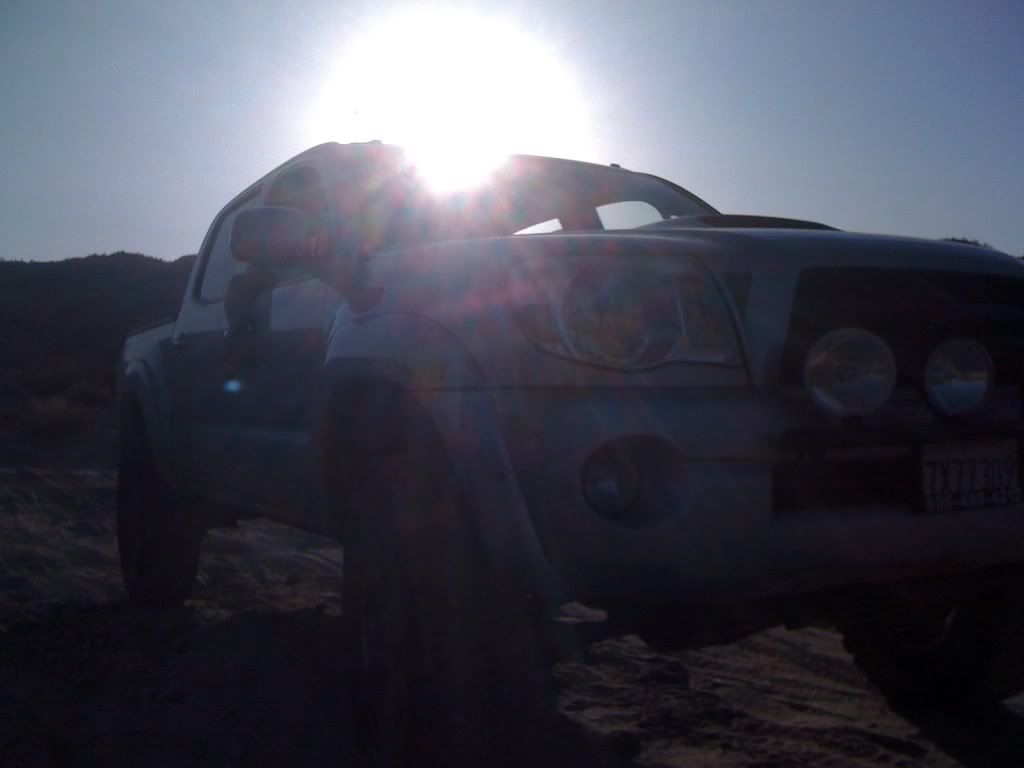 Would have been an awesome shot if my friend didn't stick his finger out the window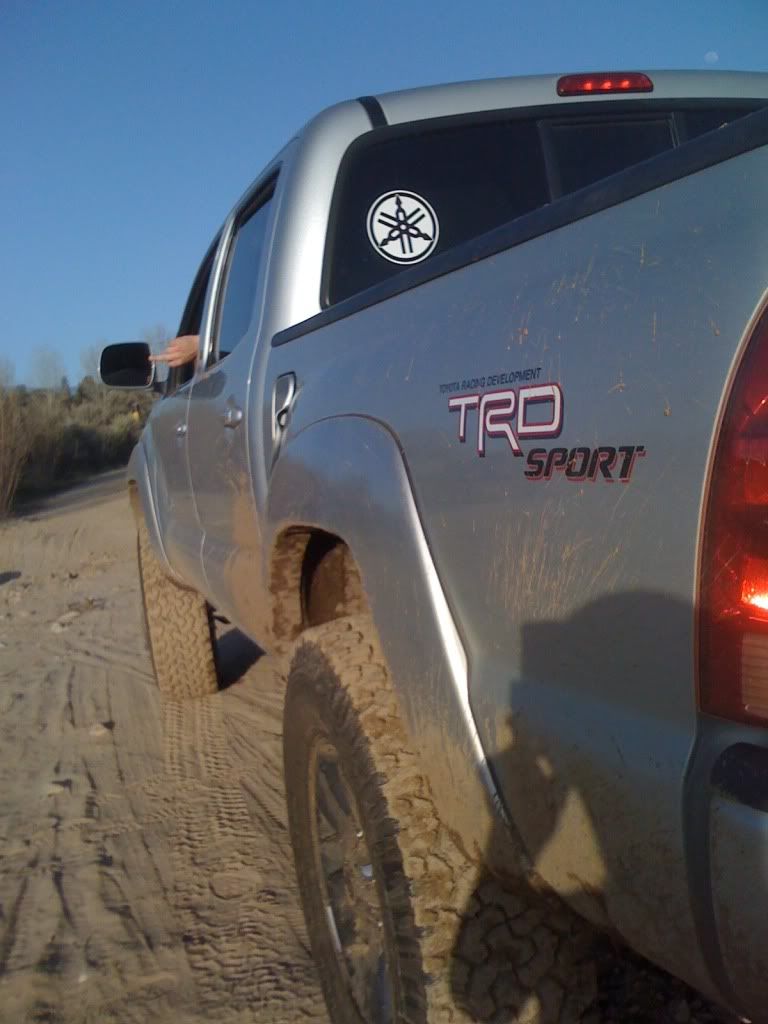 Decided to play on a little hill. It was a lot steeper than it looks in the pictures. Sitting in the front seat was like sitting in a recliner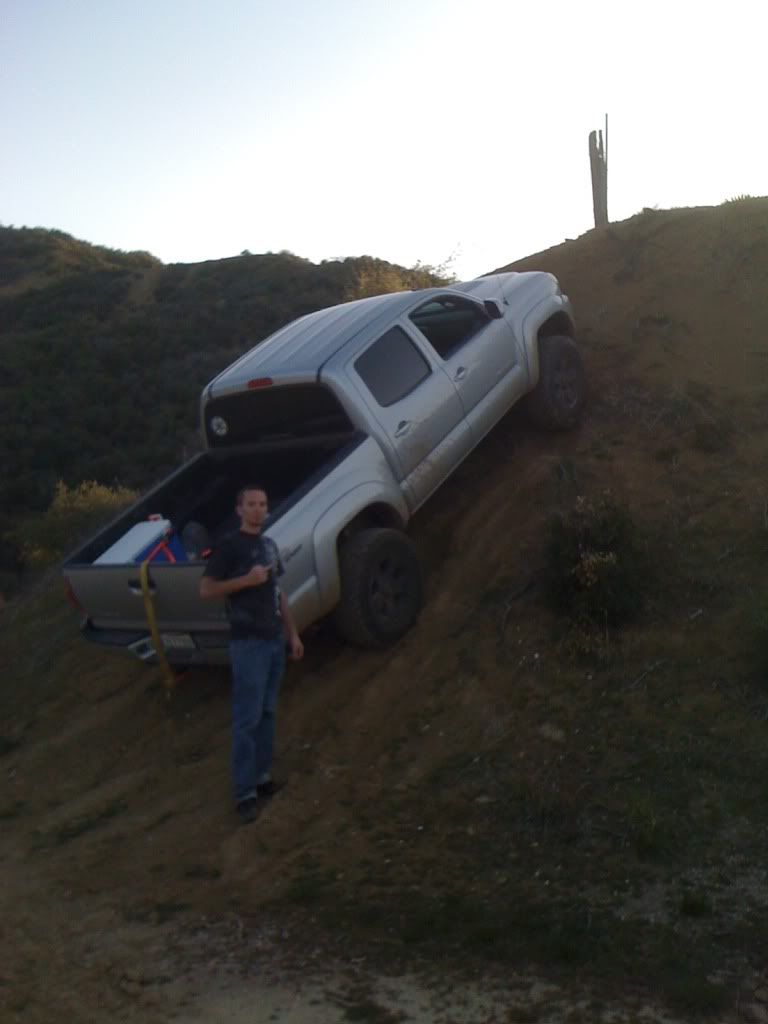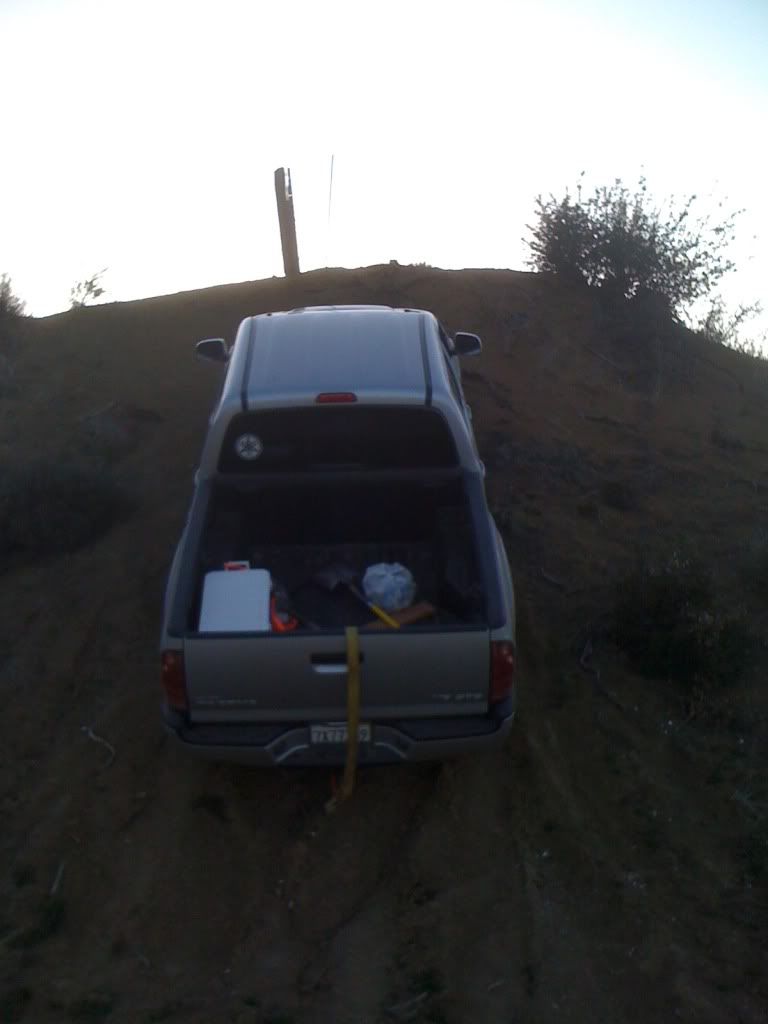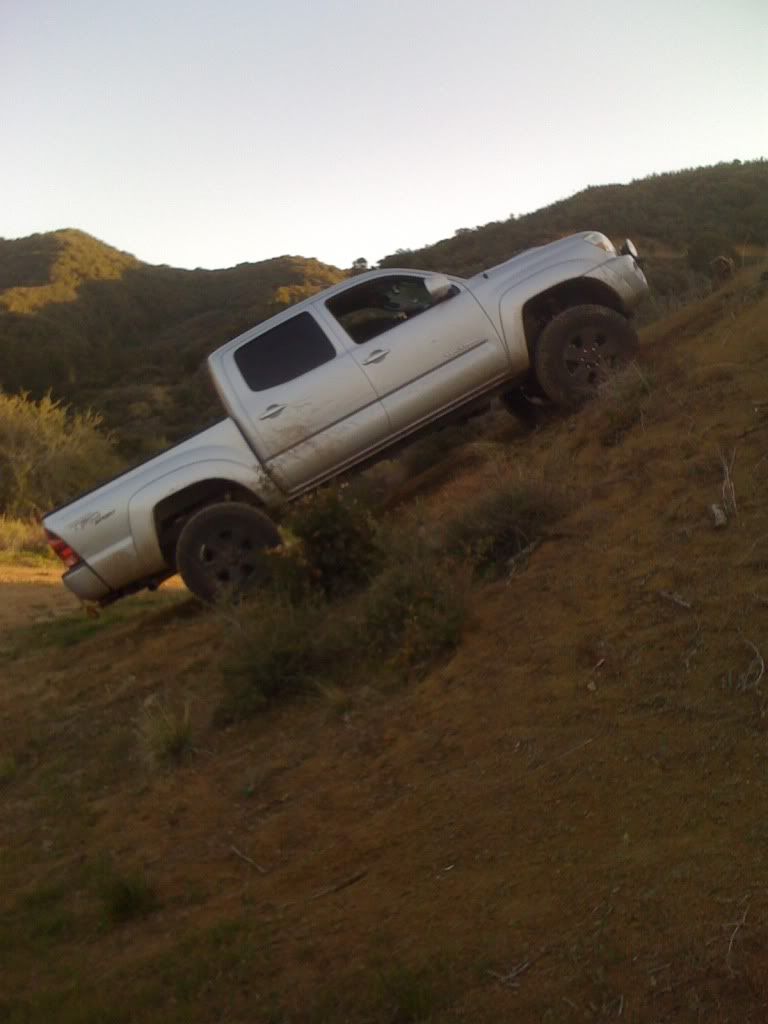 Then on the drive back, this is a lookout from the top of the mountain towards the ocean
Oh almost forgot, I also decided to drive through a tiny stream. Well yeah I got stuck
Luckily there was another guy up there in a 4x4 Chevy, he pulled me out with no prob.