Didn't see one of these threads here and it seems like we have quite a few people on here that kayak/canoe/raft. Post what boats you have (pics if you have any!), modifications you have made to it, etc. Talk about upcoming/past trips you have made!
I have a 11' Perception Rhythm Sit in kayak. The boat didn't come with drain plugs (weird for being a sit in) so I added a drain plug at the bow and stern. Also added 3 anchor points to either tie stuff down on top of the storage lid or attach my anchor to so I can float in one area. Next mods will be a fishing rod holder, better anchor system (so I can control where the anchor is on the boat), and a paddle holder.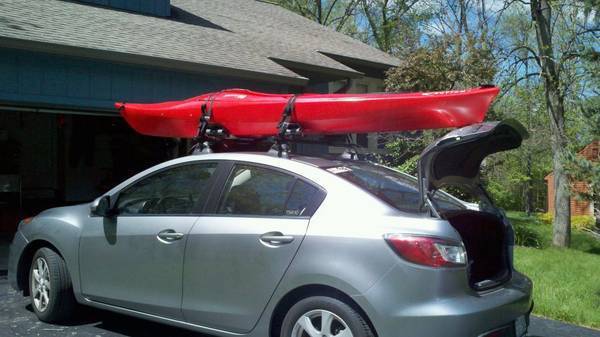 Not mine but a better view of the deck layout:
Lets see what you all got!