Post up any pictures, special techniques, questions, or just discuss anything that has to do with building model kits.
I'll start with this M41 Patton I built from a Tamiya 1/35 scale kit.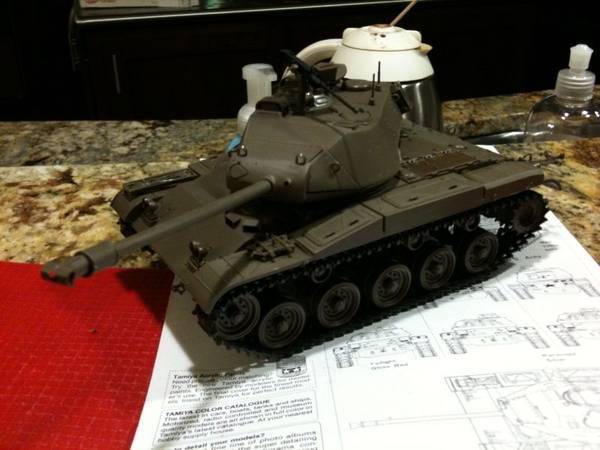 This is the first time I have ever made a kit and saw it all the way through, granted I did not paint as much as I should have and I still need to get into the "weathering" process. I was pretty happy with the end result of this model.