Ok well this is the write up of any kind so be easy on me haha and i really have no idea how to get the pictures to go upright. ive tried and none of them work so yea you have been warned
ok so i wanted a better way to transport my bike/s. i used to just pile them on top of one another and i never really liked it very much. I also didnt want to spend a shit ton of money on something simple that midget with one leg and one arm could do while asleep.
so i went out and found a couple of cheap locking fork mounts to put some where. after looking around on here everyone always found awesome ways to mount them up to the rail system such as
http://www.tacomaworld.com/forum/2nd...ike-mount.html
and
http://www.tacomaworld.com/forum/2nd...accessory.html
but i dont want to remove my toolbox everytime i want to take them somewhere and never really found any thread on mounting them to the actual toolbox. so yea there are probably a few out there that i didnt see (dont really care). this is how i put it together.
so first i started out by seeing how far to one side i could put the bike. then i marked where the holes were on the mount and did a little drilling (my favorite thing haha)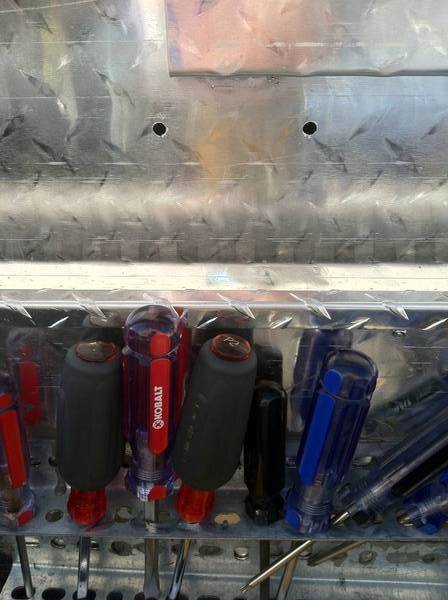 then i proceeded to just mount it up with a couple of screws and rubber grommet-nuts. but make sure you also put some sealant down in there to keep the weather out of the toolbox.
heres the rubber grommet things
and some more pictures.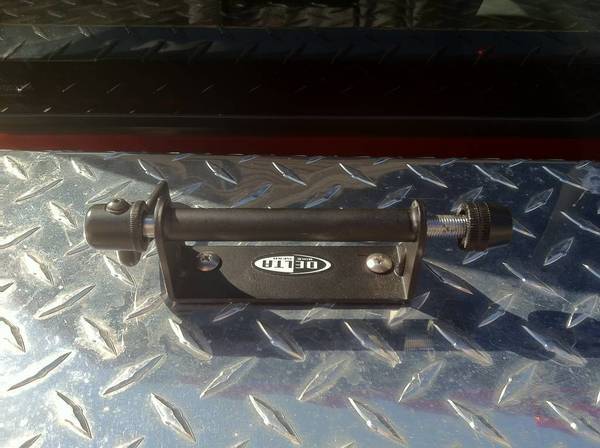 this is her mounted up and chillaxin
eventually (maybe tomorrow) ill do up the other 2 mounts. so after its all said and done ill be able to transport 3 bikes upright.
Enjoy! and go ride! and if you have any questions feel free to ask!