Fred scores in the second minute of play..
David Luiz ruins Spain's chance for a goal with this beautiful clearance..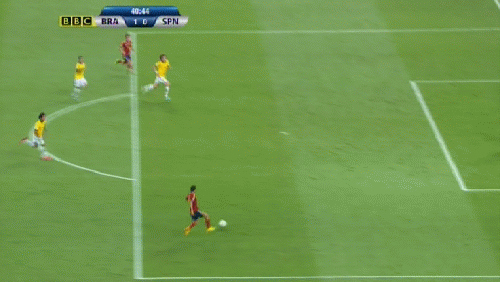 Neymar scores a second goal for Brazil just before half time..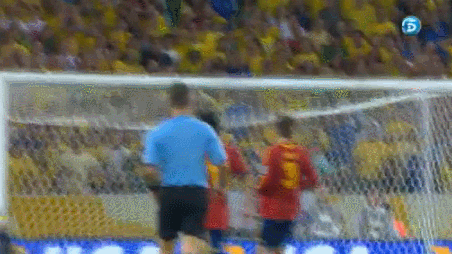 Two minutes into the second half Fred puts a final nail in Spain's coffin with this beautiful strike..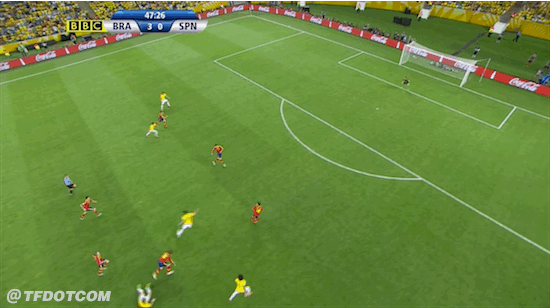 A short time later Spain was awarded a penalty kick. Sergio Ramos stepped up to take it and . . . missed!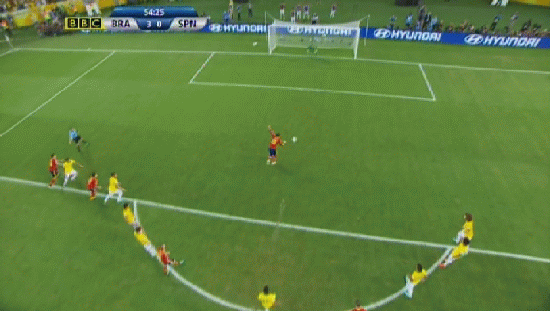 Spain came in ranked far ahead of Brazil by FIFA, and was highly favored to win this tournament. As it turned out Brazil had other ideas, and Spain's 29 game competitive unbeaten streak and 26 game unbeaten streak overall ended ingloriously at Maracana Stadium in Rio last evening.
Awesome display of football prowess on the part of Brazil. As Neymar said after the game, the Brazilian national team is back!
What a year we have ahead of us as club season starts up again and World Cup 2014 takes center stage!
Todo mundo deve ser Brasileiro!!!