Hadn't seen this talked about much....Figured I'd see who's into longboarding. I absolutely love it...never thought i'd ever be the type to buy a longboard but i have and use it every day.
Post up your board and any cool stories and what not.
I'm going to go take a picture of my current board in a sec.
Here it is....
It's a bustin strike w/ 180mm R-II's and some abec11 70mm 88A flashbacks.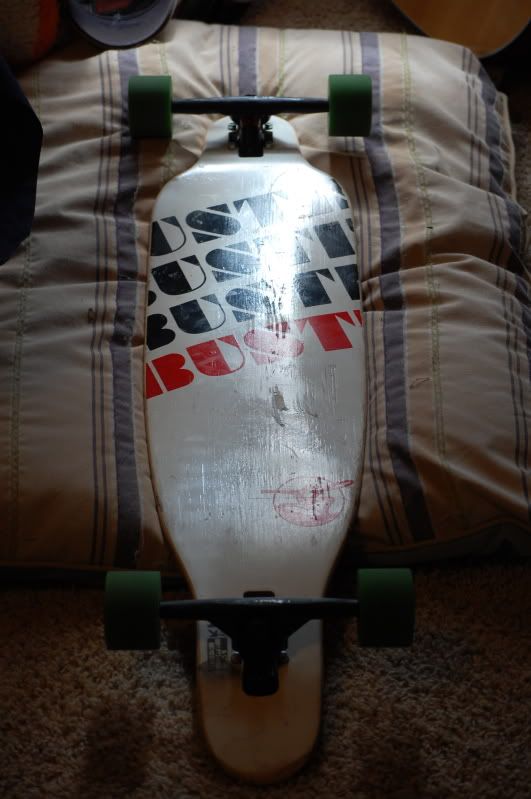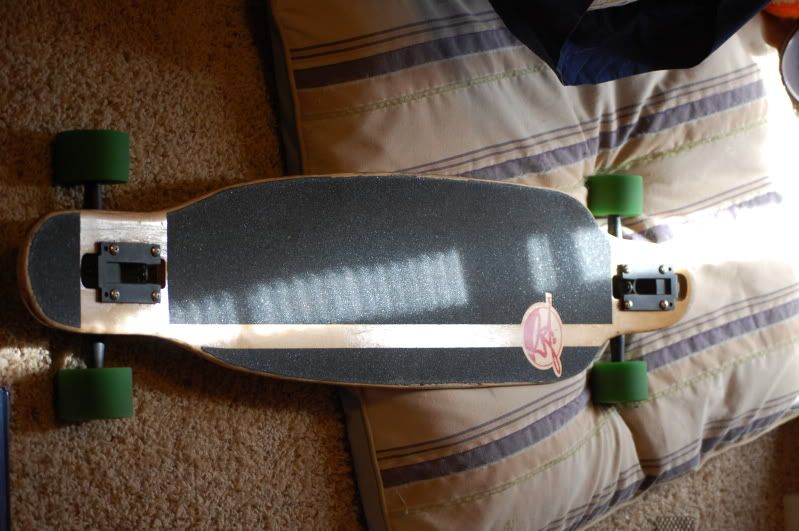 Its a pretty good board. A little stiff for my liking but its fast and stable.
Currently having to take a break right now cause i fucked up sunday night and beefed pretty hard. Knocked my shoulder outta socket and tore my labram. PT for 2 months....woohoo.