So I figured I'd take advantage of the new Hobbies and Interests Forum and see if I could get a discussion going about woodworking.
Not that kind you perverts... I mean actually going to the lumber yard, purchasing high grade lumber and creating things from it.
What have you built? What are you curently working on? What is on your list to build next?
Here are a couple of pics of my latest creation.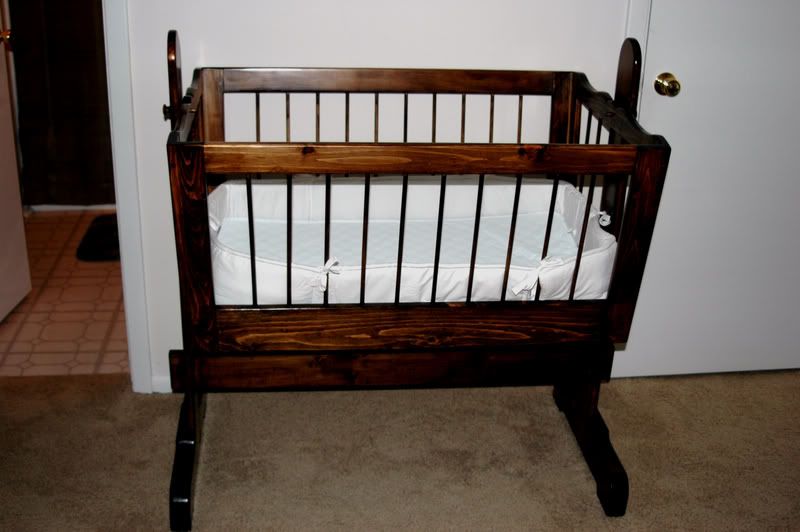 A cradle or basinette if you prefer, built for my closest friend and his wife before the birth of their son.
Here they are on the day I delivered it to them, about 2 weeks before my godson was born.
After I built that, I ofcourse opened a can of worms and my better half now wants her own handbuilt piece of furniture, so I am in the planning stages of building her a rocking chair, and by planning I mean I think about it while I drink, but I am mentaly at a loss for how to curve the very top of the chair where the spindles will attach, the head-rest if you will. Any ideas?