So I was looking over this section of google maps where a nice off road trail is and I ended up finding an interesting feature.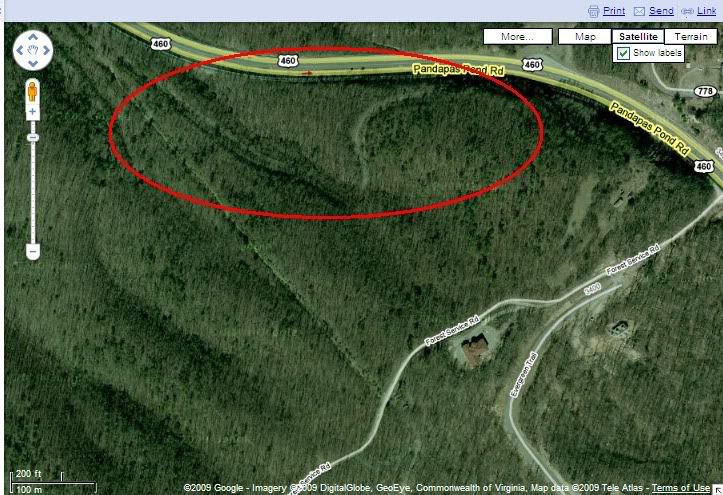 The red circle is the feature that interested me because I knew there was no body of water there. The straight line that runs from north west to south east of the red circle I knew were powerlines.
So I parked my truck in the national forest, contemplated trying to navigate through power line right-of-way with the tacoma, but ultimately decided to hike. I made it about .75 - 1 mile and came across the landmark I had mentally memorized: where the power lines veer to the left and the main highway becomes visible.
I stood for a moment completely lost in thought trying to navigate in the middle of the national forest when I saw it...a small patch of barely visible pavement sticking out from the debris, along with a bunch of old bottles.
I now present to you (sorry the camera didn't function too well in low light):
The Abandoned Highway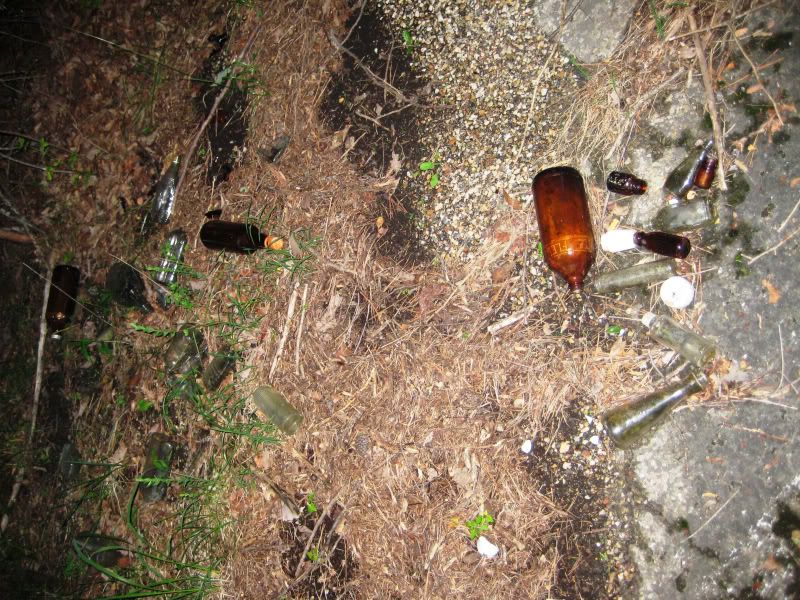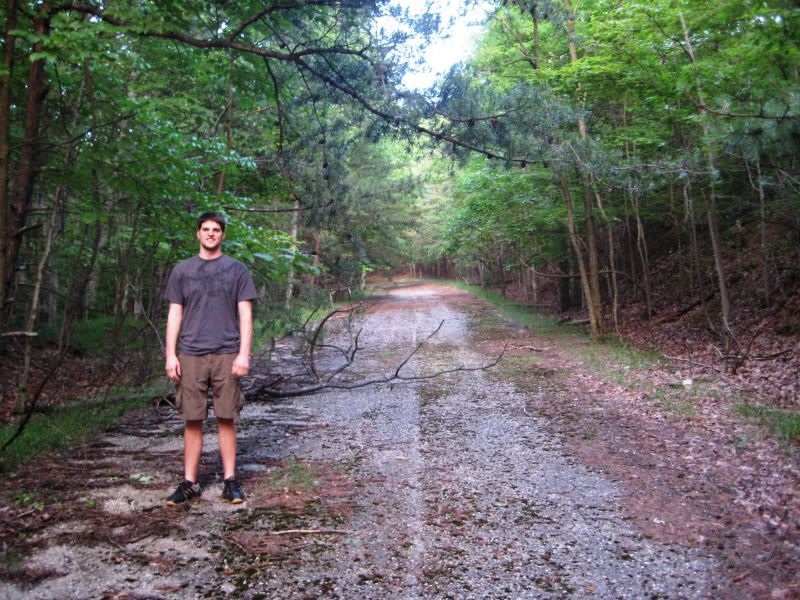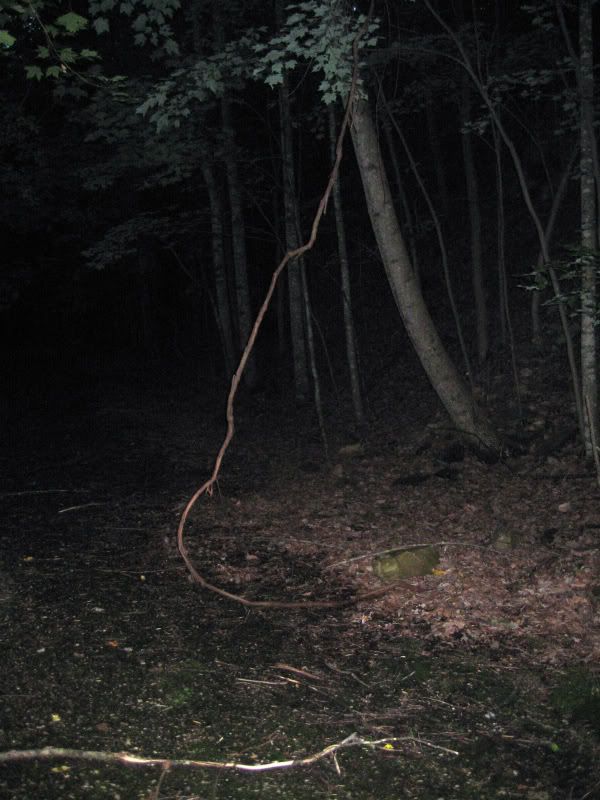 Old stretch of guardrail. Just some wood posts with extremely thin metal sheet nailed to it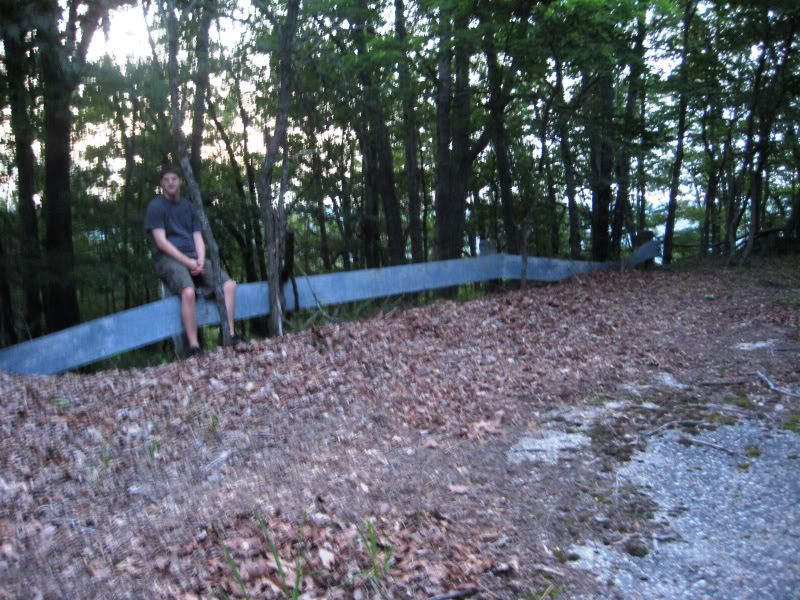 Finally the end, where it appeared the old pavement was burried enough for grass to completely cover it:
My Yetti-like pic