Holy crap it was awesome. That is not to say that I was up for the challenge, but I made due with what I could. I did manage to break my camera, my rear wheel and my seat pack on the first day.
The trails that we hit were wicked. We started off with a relatively easy Klondike Bluff.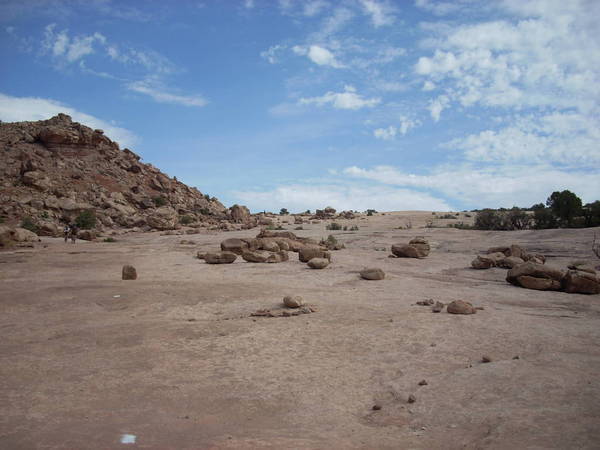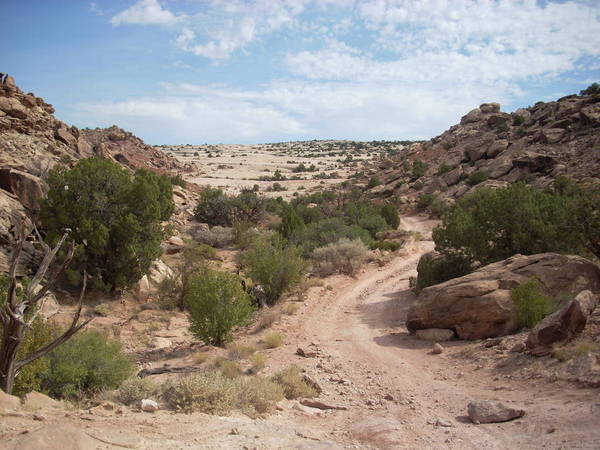 It is an 8 mile uphill battle to the top of the bluff. Awesome pictures ensued, few of which I took. But, I'll get some of the pics from some buddies and post them later. The downhill back to the car was bad ass. 8 miles and about 750' of drop was pretty cool. Sadly, I had a pinch flat and got to do some extreme bike repair. It also broke a spoke and put a noticeable wobble in my rear v brake.
I'll post more about the other trails we hit in a little bit. Right now, I need to nurse my leg.