I am proud to offer full custom rear upholstery for Access Cab Tacomas.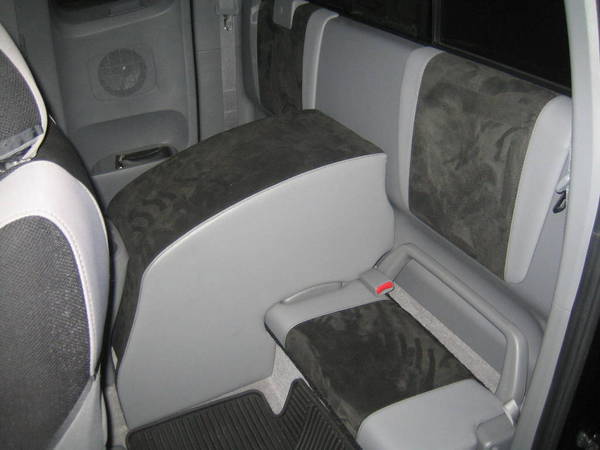 The upper seats inserts are
$95 shipped
in any vinyl ( leatherette)/suede combo in any color stitching( high quality french seams). Leather is available for an additional charge.
The kit includes two upholstered inserts, hardware, and an detailed installation manual for you to install the inserts.
Note: You can send me the upper panels and I can install the inserts for
$125 shipped
The X-runner logo can be embroidered into the inserts for an addition
$30
per logo.
The lower seat upholstery is
$225 plus shipping
. You must ship your lower seats and they will be re-upholstered and returned to you. The bottom of the panels are covered in high quality black carpet. These are also available in any vinyl(leatherette/suede combo and leather is available for an additional charge.
As a package deal, if you purchase both the upper and lower seats, the price is
$300 plus shipping
. Saves you
$20
for ordering the pair. (embroidery is additional)
A package deal is also in the works for the rear seats, SubX, and Console lid together.
PM me if your interested.
Also, anyone who already ordered the upper seats, I will adjust the price on the lower seats for you to get the package deal as well.
Thanks
Justin
____________