Hey guys, I've been overseas for a while and finally back in town, so I'm looking at finally adjusting my
toytech
coilovers, we installed them approx for a 2.5" lift and they've since settled, now I want to crank them back up to 2.75" lift or so, they are probably sitting at 2" of lift now.
Do you guys just jack the truck up and use the spanner wrenches from there? I was tinkering with doing this but seemed like a huge pain in the a**. Or am I better off just taking everything apart again and doing it that way? Also, I'm putting up a photo of how the coilover looks, and I remember seeing pics of other guys trucks and the same coilover looked a bit different (amount of thread showing), does this look right to anyone?
And finally, what amount do I need to go up by (thread wise), I can't find the instructions anymore but I believe it was .25" of thread adjustment gives .5" of lift?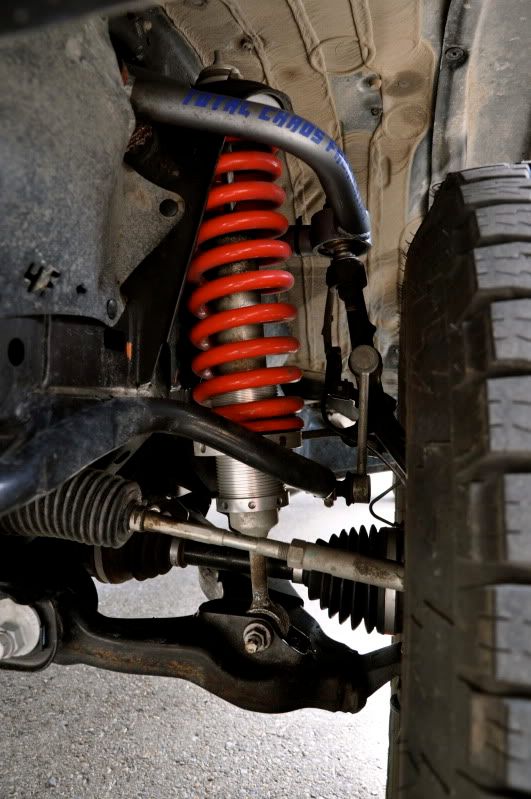 Thanks!