First off, thanks to
DSM
for the awesome service!
Here is their link;
http://www.tacomaworld.com/forum/dow...ks-update.html
Received my 5100's less than 48 hours after ordering them!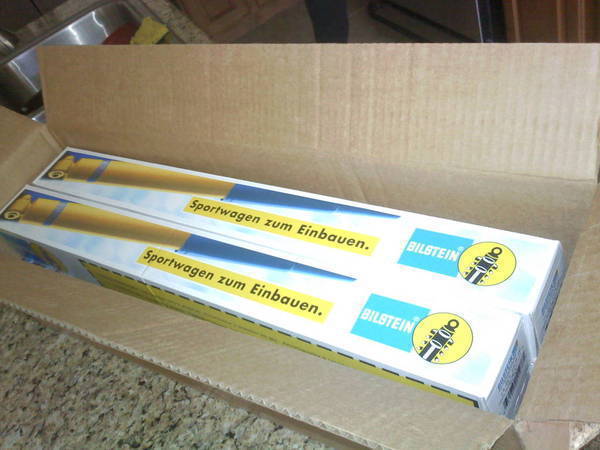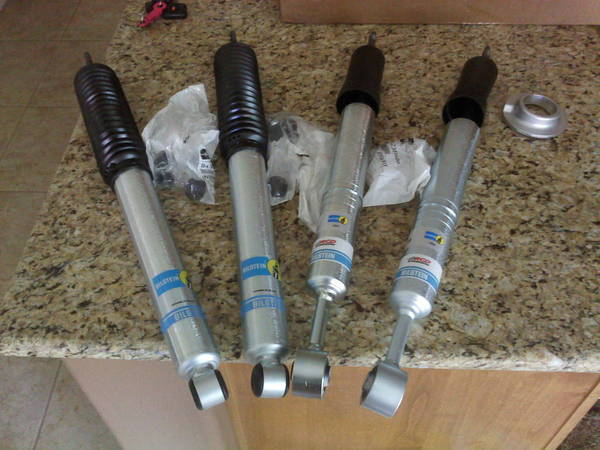 Took my 85 LTD LX 5.0L out of the garage and threw my truck in for the install.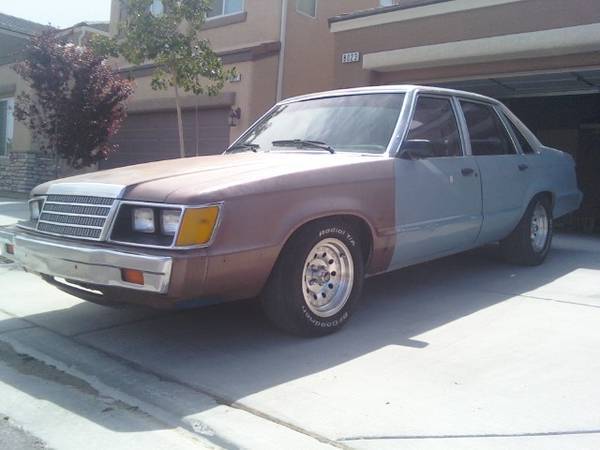 I had to go buy new jack stand because mine were not tall enough.
This is also the factory bottle jack maxed out, what a joke!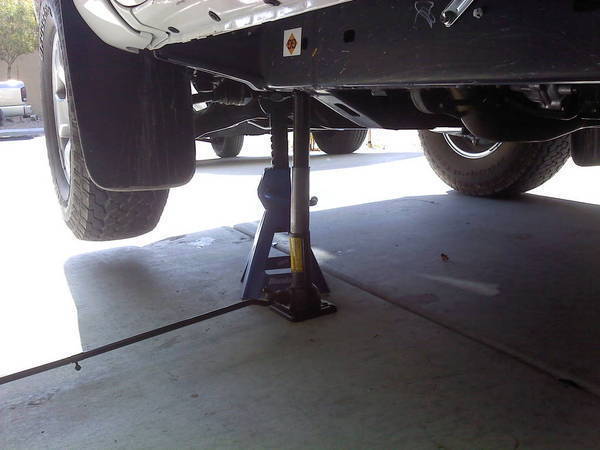 Started off by removing the tires, sway bar, lower control arm bolts, and tie rods, then set the spindle and rotor back to allow for work room and enough space to remove the shock.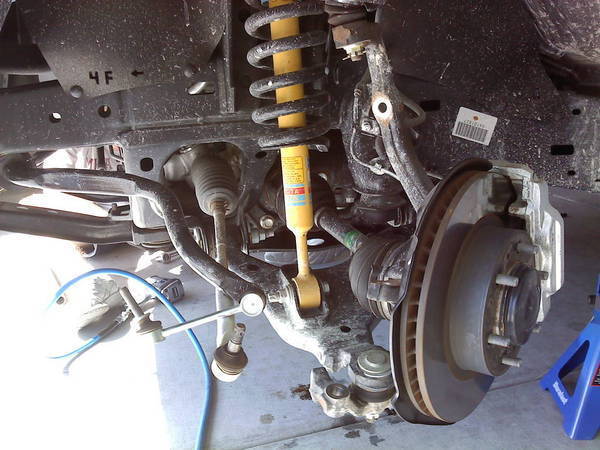 I removed the shocks. Used a rented spring compressor from
Autozone
and sucked down the springs just enough to unbolt the top plate without it decapitating me! I ended up having to hold the shocks rod with a wrench and loosen the bolt with another as it spun on me.
I lifted the whole assembly off the old shock and set it on the new one. I did have to crank down on the spring compressors to get the new bolt started on the new shock. After the top nut was tight, I loosened the compressors.
This is it after completing that...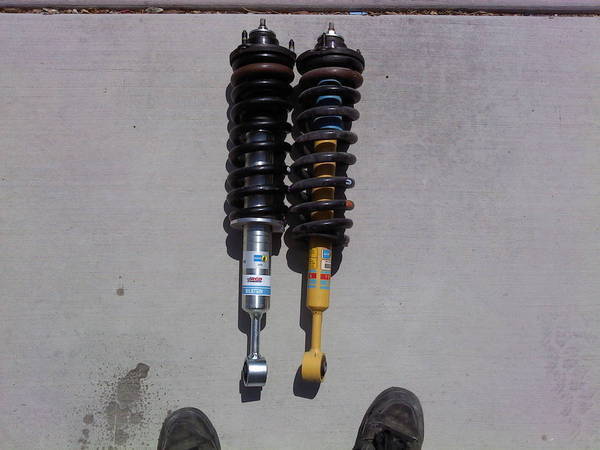 Did the same with the other side and installed assembly. A helpers foot on the lower ball joint is enough to get the shock in.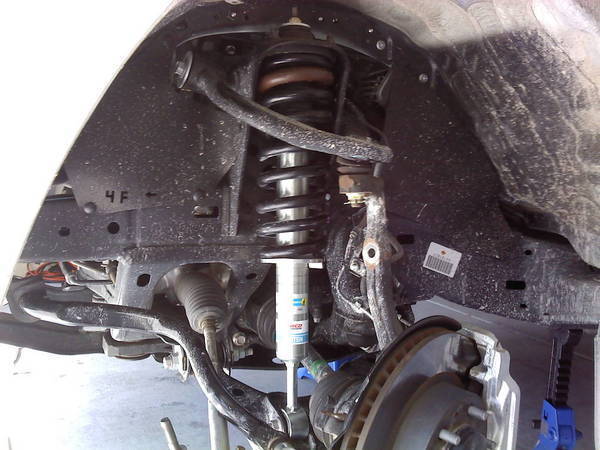 Installed the other side and began to put everything back together. Using locktite where previously used. (Lower control arm to spindle and sway bar). Then torqued everything to factory specs.
Replaced the wheels and here we sit...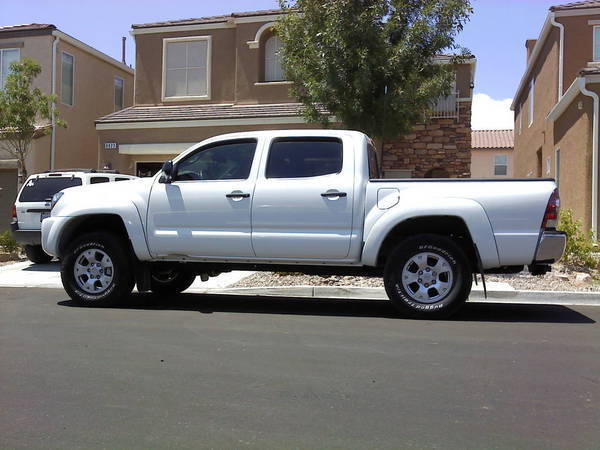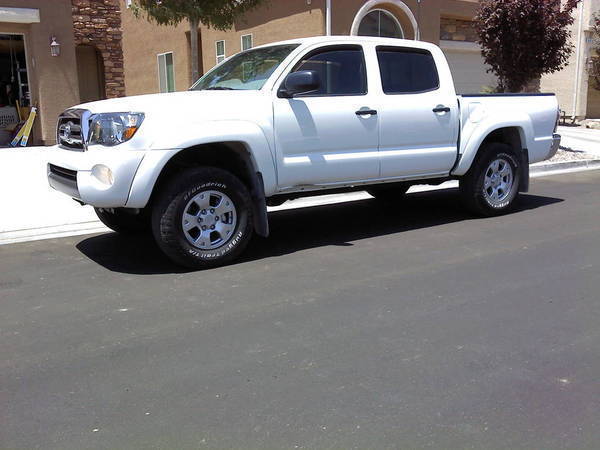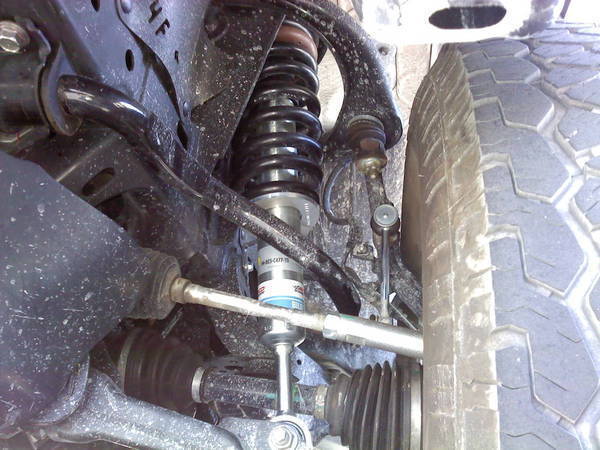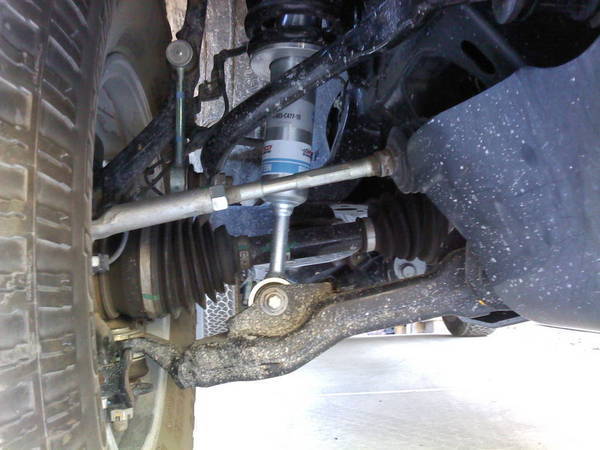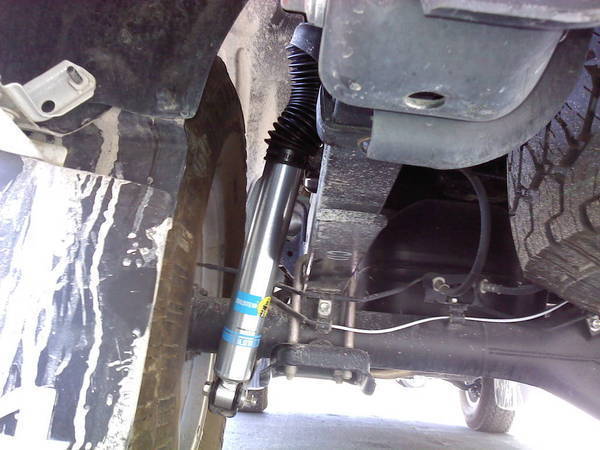 Here is my measurement from center of hub before install...
And after install...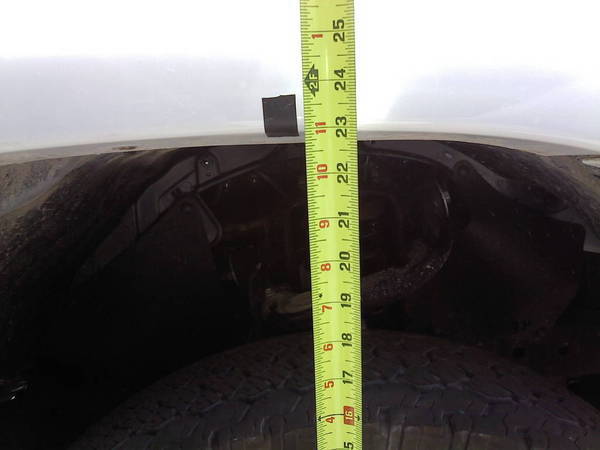 Hope you enjoy and this offers any help to anyone looking to install some 5100's.
7/27/10 Edit;
Before (brand new)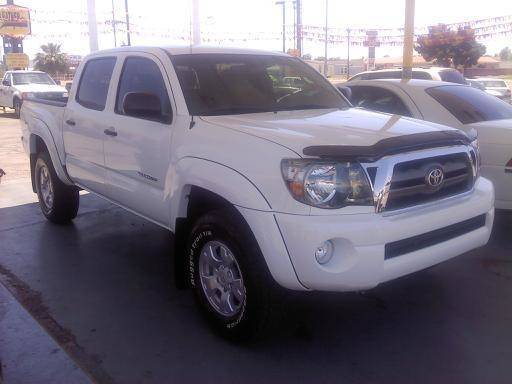 After 5100 install at 5200 miles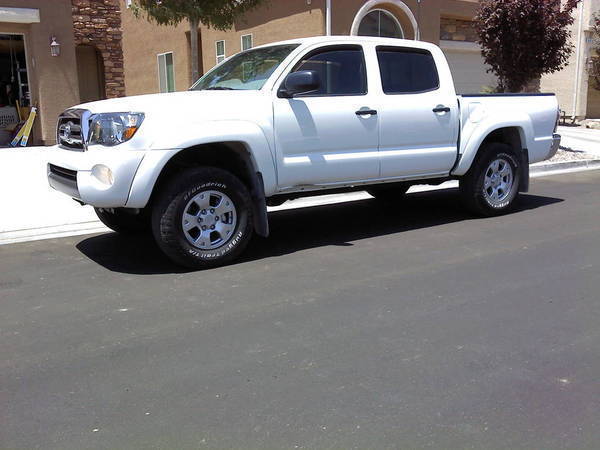 After TSB at 5500 miles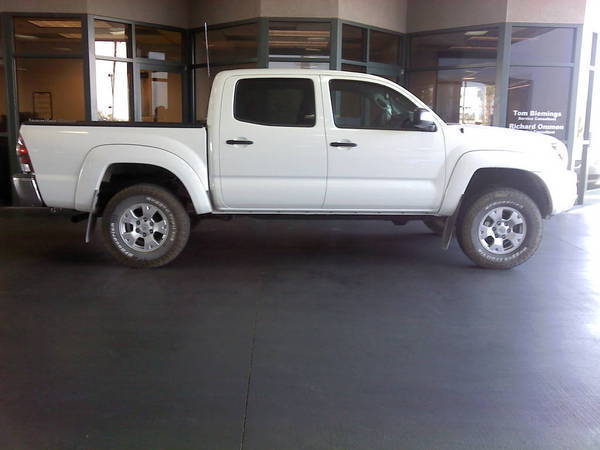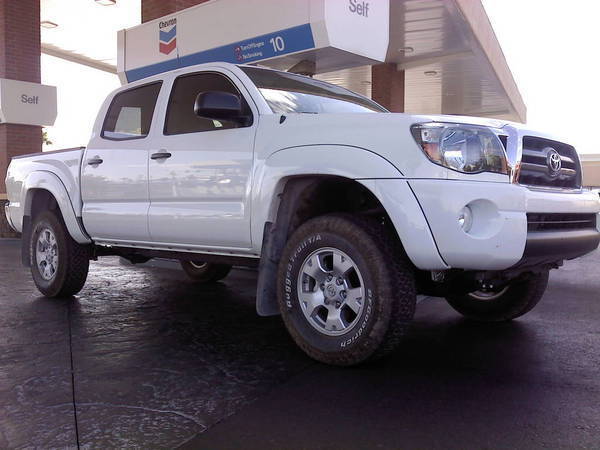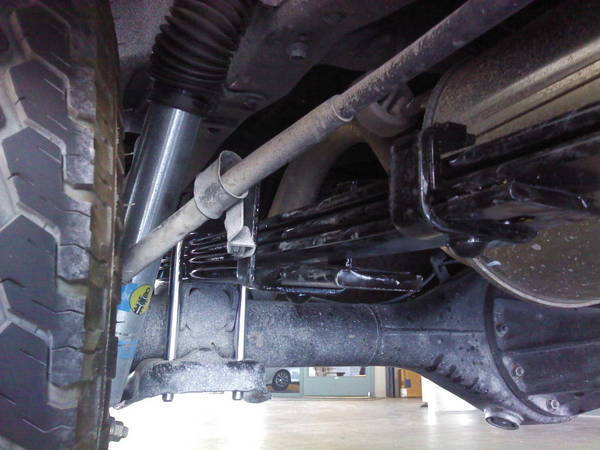 After the TSB i ran it down the same powerline road I always run my dogs on. It is definately stiffer, which is good! It feels like a damn truck now and now a sedan. Especially with the stiffer front from the 5100's set at 2.5. Anyway, I love how it handles. It hits the bumps, takes em, and settles. No more bounce after. I would recommend this set up to anyone!