People who don't have these yet have a terrible time finding out the part numbers, so here they are for
FIRST GEN
:
BE5-D558-T0 = front preload adjustables (0"-2.5" Lift, same part both sides)
BE5-D559-T0 = rear driver (length works with 0"-1.5" Lift)
BE5-D560-T0 = rear passenger (length works with 0"-1.5" Lift)
These are the silver RCD (Race Car Dynamics, Inc) version: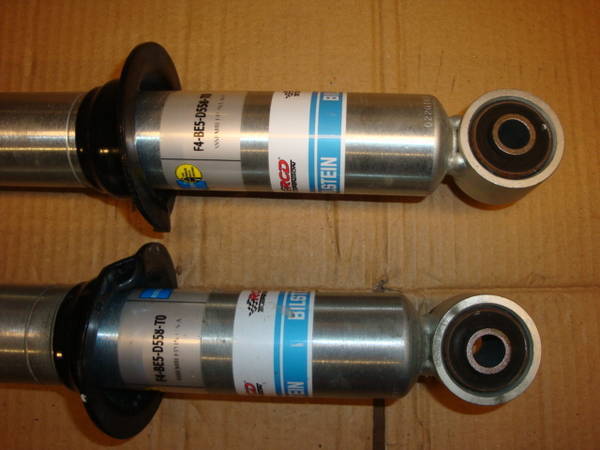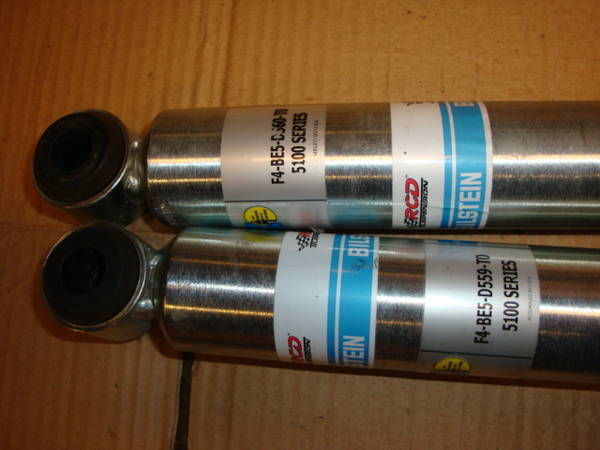 Lengths for rears are according to
DSM
.
The only purpose of this thread is to provide thses part numbers for these popular shocks.
Edits:
I attached the Bilstein 5100 brochure that explains how the front struts achieve leveling/lift and compares them to other types of lift and their limitations.
Note on front shock settings: there are three for 1st gen. There is some dispute about the height on the middle setting.
First setting
= zero
Second setting
= 1" ("average" according to Down South Motor Sport site)
or
= 1.25" ("average" according to Dan at Wheeler's, specifically for a V6 Xcab)
Third setting
= 2.5"
The condition/wear of your coils, your engine and cab type, and the amount of junk hanging off the front of your truck all affect the height, so no one will be able to give you an exact number.