So after selling my Timbrens I was running with no bumps for a while. I decided to mount the stock ones back on my u-bolt flip kit. To do this you will need to have the pre-threaded holes in your top plates already. Some do not come with them. This wasn't hard at all to do. Just wanted to let you guys know it can be done. It's a nice alternative for the people that don't want to run the Timbrens.
Tools needed:
grinder
drill with 3/8" bit
the hardware in the picture below
basic socket set
1. The holes in the flip kit are 3/8". Go to
Home Depot
or wherever and buy 4 of these: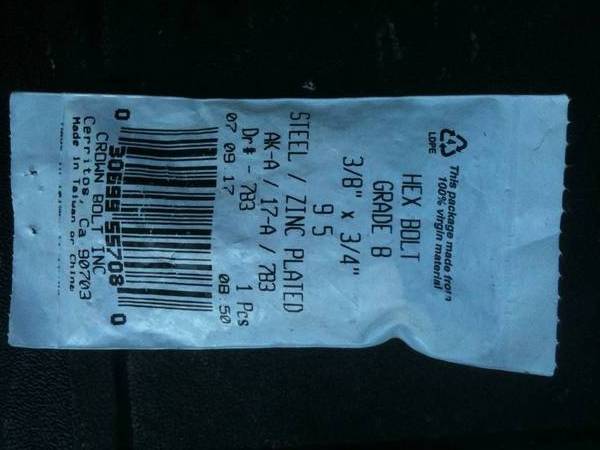 and 3 packages of these. They come in packets of 3 and you need 8.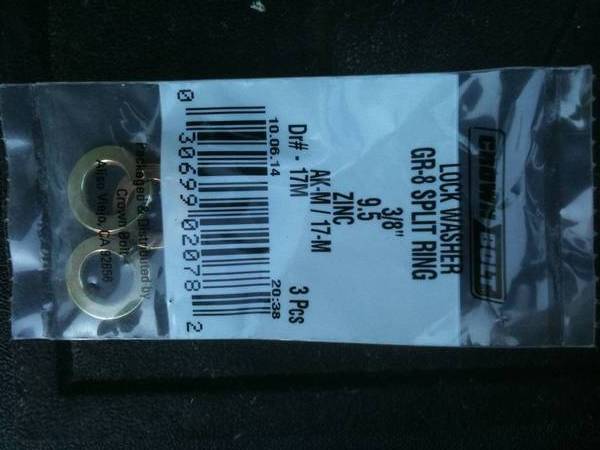 2. Take off the u-bolt flip kit assembly if it's on the truck. Take the top plates and hold the stock bumps on the holes. Mark from underneath where the two hole are that you need to drill. There are two per top plate/bump stop. Using a 3/8" drill bit, drill out the holes.
3. Then using a grinder you must notch the bump stops. This is to allow the washers from the u-bolts to fit.
It should look like this:
Before: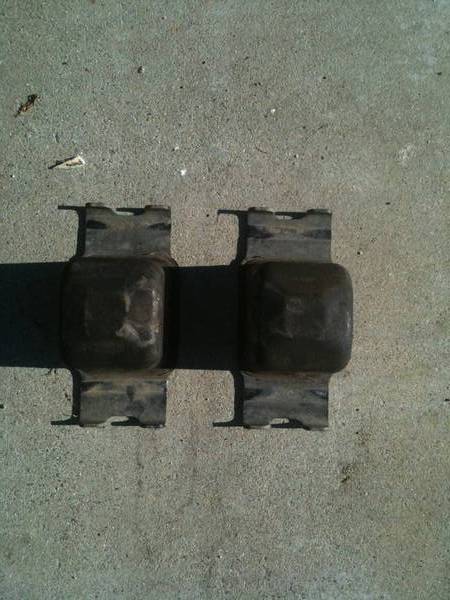 After:
4. Like in the above picture, use 2 locking washers per bolt. The bolts are 3/4" long and with the 2 washers and the bolt all the way tight, the end of the bolt sits flush with the underside of the top plates. Tighten those on the top plate.
5. Finally, set the plates on your leafs, put the u-bolts through and mount them up.
Here are my afters: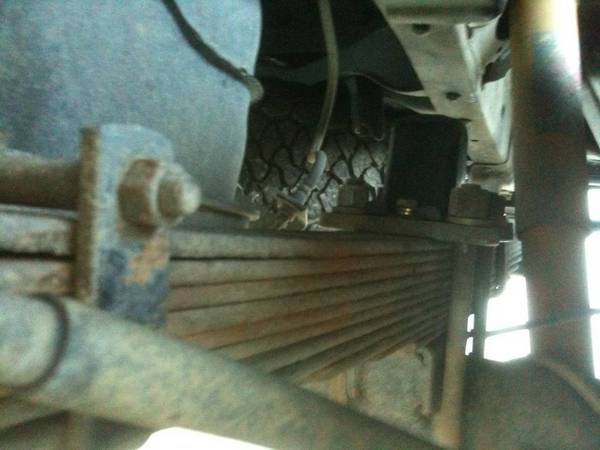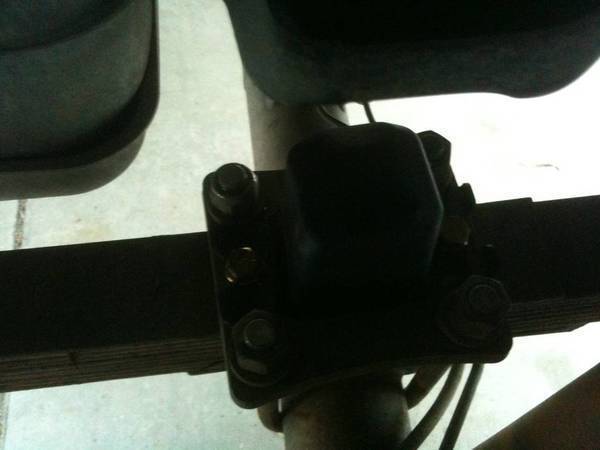 Sorry for the terrible pictures. I was using my cell phone. I did all of this without jacking up the truck and taking the wheels off. It's unneccesary. I am not at fault for anyone who tries this and fails or messes their truck up!
If anyone in socal wants help I am willing. Just bring food and beer.
I'm in 92336.