Here Larry, went down into my yard to test some things out. Sorry for the crappy cell phone quality.
Here is my rear, sitting on my bumpstop. It wasn't touching anywhere, I checked all around the tire and there was a very small gap the entire way between the fender and tire.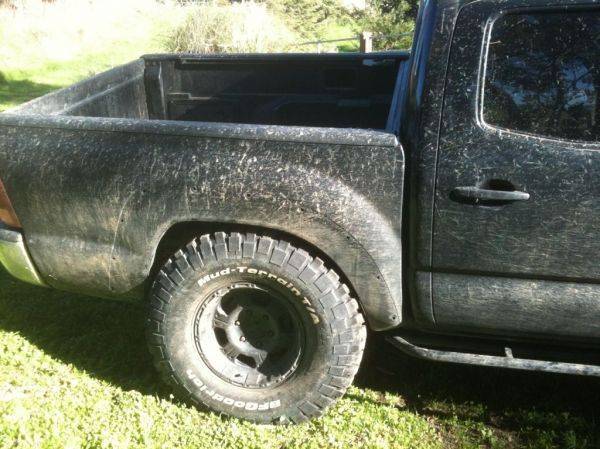 Here is the front about 3/4" away from the bumpstop. The tire was turned slightly, not quite at a 45 degree angle. This is where it made first contact with the cab mount, but it still stuffs nicely. Testing this out made me want to get long travel.