I am so excited, I can hardly wait. Going with a Camburg Spindle lift and new UCA's 1.25 Uniball. Setting my front Billy's at 0". They were at 2.5 and the ride was a little stiff and had a slight Camber.
I have a TSB leaf pack and a 1" block in the rear - Looking to upgrade shocks all the way around (Camburg or Fox) and rear leaf pack (remove block). In the spring of 2011.
I wanted a mid travel set up for the occasional quick right turns onto dirt, the occasional fire road and just a better ride.
Any and all suggestions are always welcome!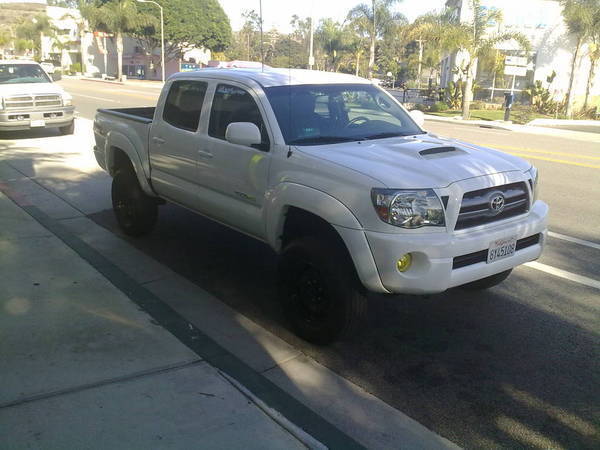 At the Camburg shop: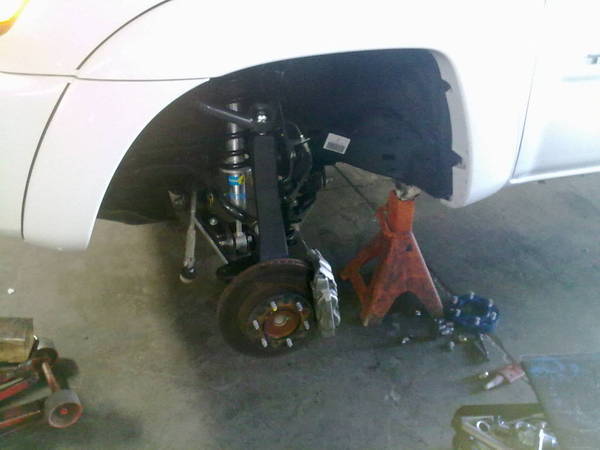 They couldn't finish the job in one day...so I just had them install the Upper Control Arm (Uniball 1.25). I have go back in a week or two to finish the install. Its all good. The UCA's are installed, but really not haveing much effect due to putting the billy at 2.5 back on. Can wait to see how it rides once the spindles are on and the 5100's will be set at .85.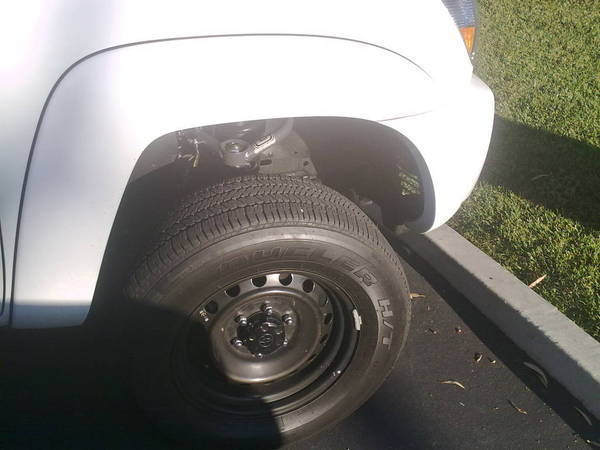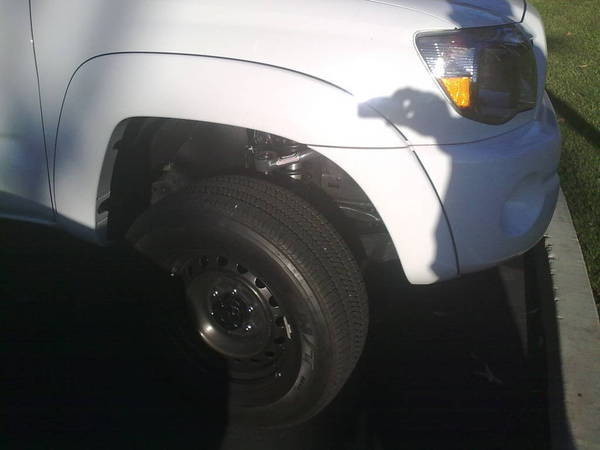 Will update as the install progresses.