Ok my tacoma now has billys in front set at 2.5 with stock coils and 1/4 spacer on driver side to fix the lean. Rear has tsb and 1 1/2 block stock shocks.
this is how its sitting.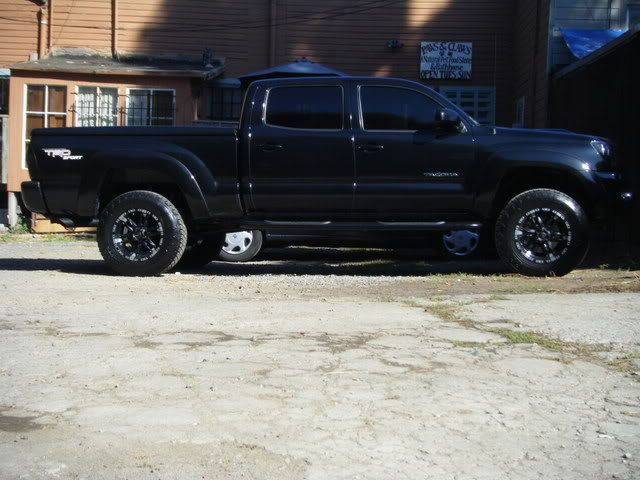 Now I'm doing a major upgrade.
I'm getting some new rims 20x9 -12 offset with 33 inch tires 33x12.5x20
New lift is camburg spindle, brake lines, using old 5100 set at 1.75 that takes care of the front.
Rear is
allpro
pack with 5150 shocks and using old 1 1/2 block.
Should that be it? No rubbing or cutting.