As the title suggests , I have the Dakars on my '09 DCLB , they have been on the truck for about 2 weeks , one side has started to squeak a bit , I pressure washed any grime outta them and that solved the problem for a couple days but now that side has a slight squeak again .
All of the silencer pads are still there and the factory grease is all present and accounted for , the squeak seems to be coming from the front just behind the mounting eye , in between the top 2 leaves . The new bushings were lubricated with a rubber friendly grease on install .
I have seen the sticky for squeaky leafs but was wondering if there are any Dakar specific things I could try or maybe overlooked .
The squeak is not that big a deal to me , but if it wasn't there I would enjoy that a bit more .
Discuss
EDIT : my solution
Quote:
Originally Posted by
OZ-T
Update :
The spray Motorcycle chain lube seems to work great between the flat sections of the leafs .
Where I was getting a squeak that kept coming back was where the second leaf down from the top wraps the front hanger connection .
At first I thought it was the bushing in the front but it is outside the bushing , there is no isolator in this location .
I tried a variation on the bicycle innertube squeaky leaf fix and pried apart my leafs here by driving a screwdriver in between them .
I got some EPDM rubber pond liner , which is thicker material than the innertube , cut some 2" wide strips and worked it up in there where the wrap rests metal on metal .
Guess what ?
Silence .
It is pinched in there pretty good , I will leave them in there and see how it goes and how long they survive and report back .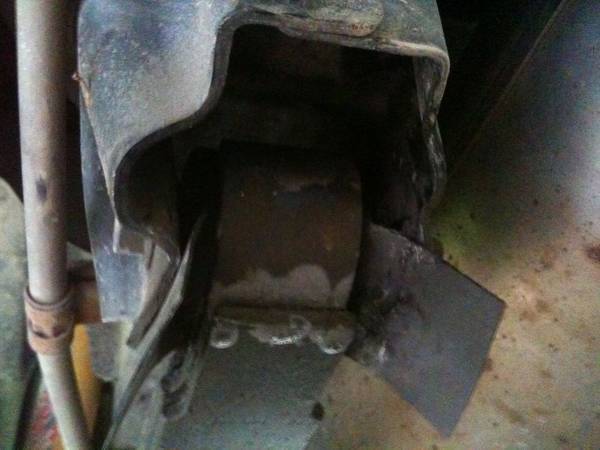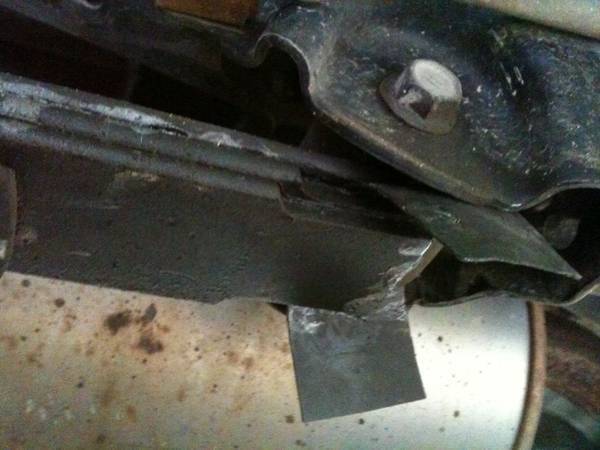 Quote:
Originally Posted by
OZ-T
OK , update
This arrangement seems to work really well in normal conditions , I can't say how well it would work if you were really flexing the pack but for me , the silence is bliss .
I got the 2" strip of EPDM pond liner between the top leaf and the one wrapping the front bushing . I then spread the next leaf set down apart and tucked the long ends of the EPDM strip in between them .
So far , in the last couple weeks , it hasn't moved at all .