Toyota did the rear leaf TSB on my Taco and I asked them to install the Bilsteins, with the 5100's set to 1.75" in the front. The ride is 10 times better than stock! I only have the shocks, no other spacers or stuff.
Wheels: Weld Racing 17x8.5, 6x5.5 -6mm Backspcing 4-7/8
Tires: Hankook Dynapro ATM 265x70x17
TSB: T-SB-0359-10 Rear Spring Harsh Ride
Thanks to:
Shocks -
Downsouth Motorsports
(Marco)
Tires - Extreme Custom Wheels ("Mescalero")
Wheels - Forum Member ("Gorilla_97")
SlideShow:
http://tinyurl.com/3e8at9d
Pics: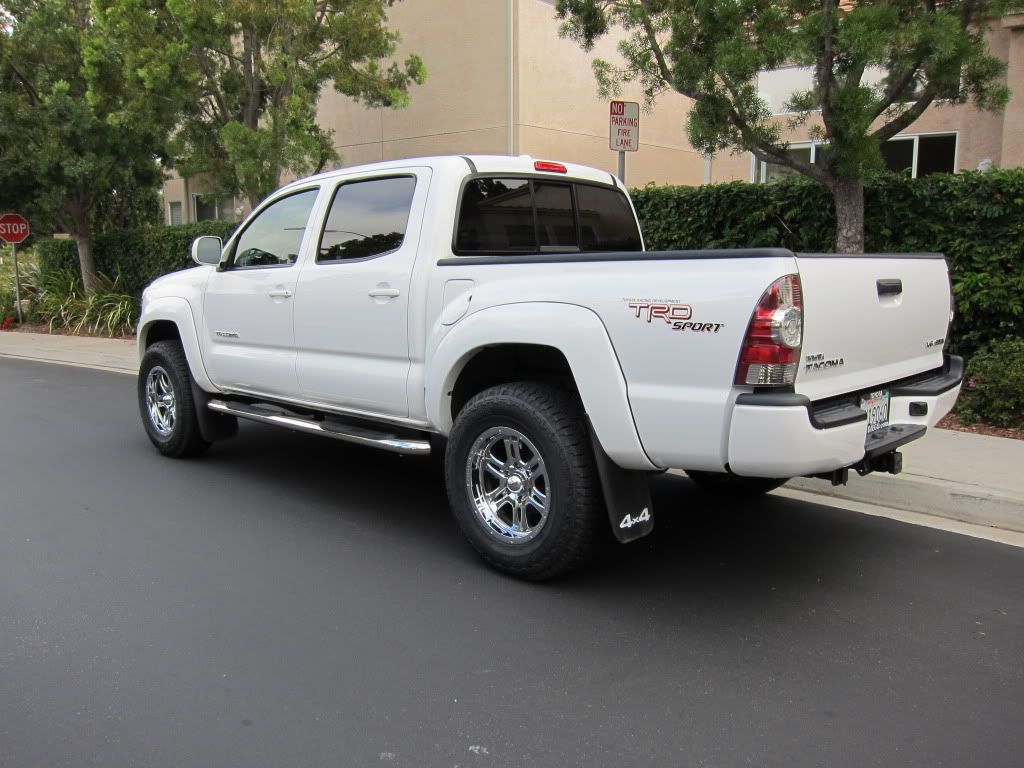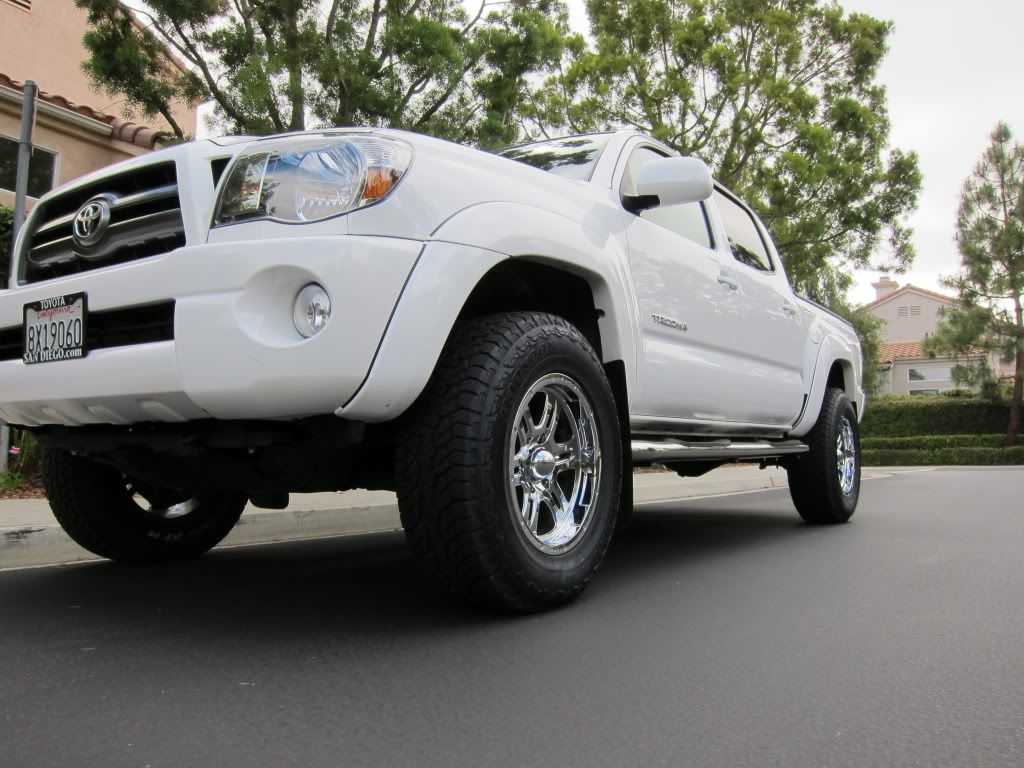 Fronts set to 1.75"....just to level out the truck.