Did I choose wisely? Time will tell. So far, so good. Here's what I know/learned:
1. They were pretty easy to install. I went in from the front since I couldn't get them to clear the front drive shaft, meaning I disconnected the steering tie rod.
2. Definitely better ride quality than my Billy 5100s @ 1.75...most likely because of the preloaded stock coil w/ the Billys.
3. There is a vast amount of info out there, especially from shops, etc. -- best bet is to only go to TW for advice/info...thanks guys.
4. After install the resi hose contacted the UCA. Talked to a King tech who told me to whack it down closer to the coil with a rubber mallet -- it worked. I may upgrade UCAs in the future.
5. Despite all of the nay sayers, I was able to adjust them on truck quite easily...lubed up with breakfree w/tsp and made my own spanner since the one that came with the coils couldn't turn past the resi hose
Just a 5/16 allen hammered halfway into a galvanized nipple.
6. Coils were supposed to give 2-2.25 inches out of the box but only gave about 1.5. In my haste, I took measurements, but didn't write down exact #s. It was definitely less that my billys @1.75. I adjusted them to level with 4 extra turns on driver side, 2 on passenger (difference due to Taco lean). I am now about 37 1/2" to bottom of fender flare on both sides. Out back I am running Wheeler's 3 leaf pack w/tsb, no overload leaf. Truck sits level on 26570/17s.
Driver: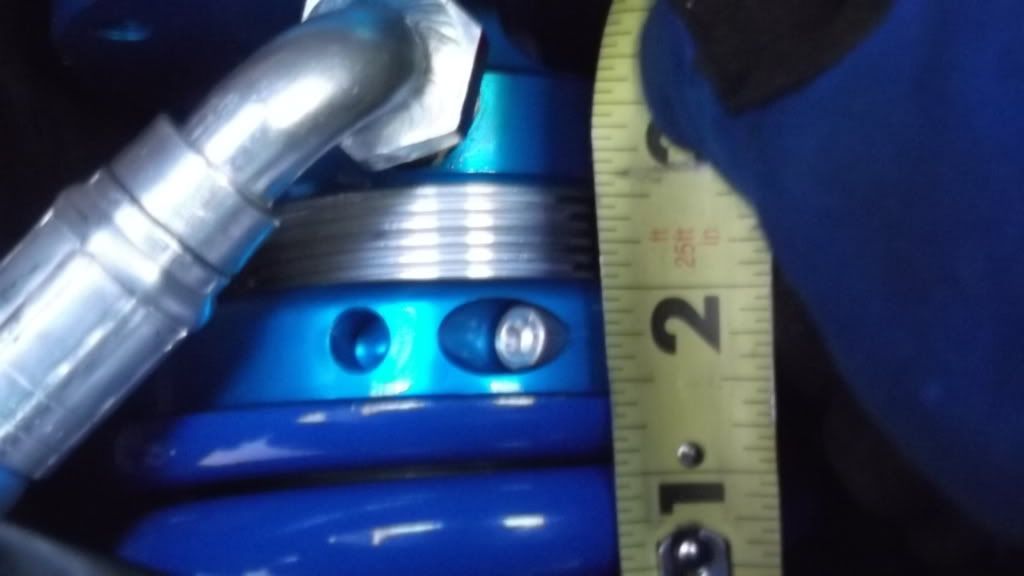 Pass: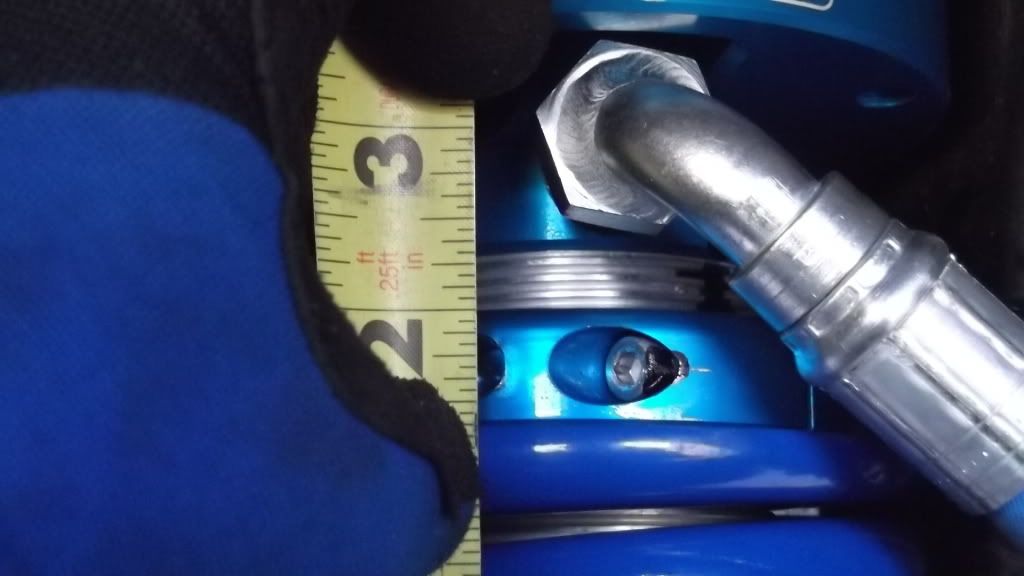 7. Alignment is in spec, although on the border for caster: see below for printout.
I hope this helps others out. I will post more as I enjoy them. Right now truck is at dealer for some CEL bullshit so I'll post more pics as I get them.