Busy weekend, but my Tacoma is really coming out great.
Had the Harsh Ride TSB performed.
Installed Bilstein 5100's, set at 1.75".
Replaced my Rugged Trails with bigger BFG AT's (
Tirerack
is simply awesome).
Installed factory roof rack.
A Leer 100R will be mounted next week. It'll have the Yakima rails, rack and Load Warrior.
The install went fairly well. I paid $160 for the install, mounting and balancing of the BFG's too. Awesome price. Drove great out of the shop.
Then I got an alignment at
Discount Tire
, now the damn thing pulls to the right so I'll take it back for another alignment.
Other than that, everything went well and the outcome is well worth the expense.
Before (TSB only):
After:
Progress pix: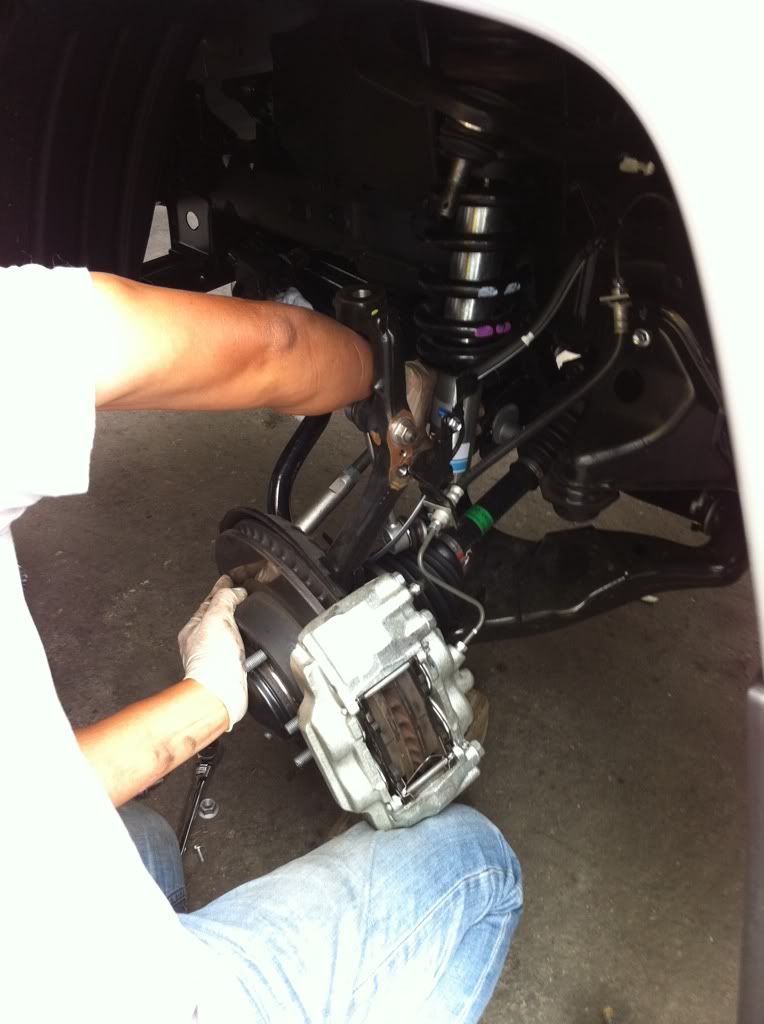 Really nice new ride height:
Crap Rugged Trails:
BFG: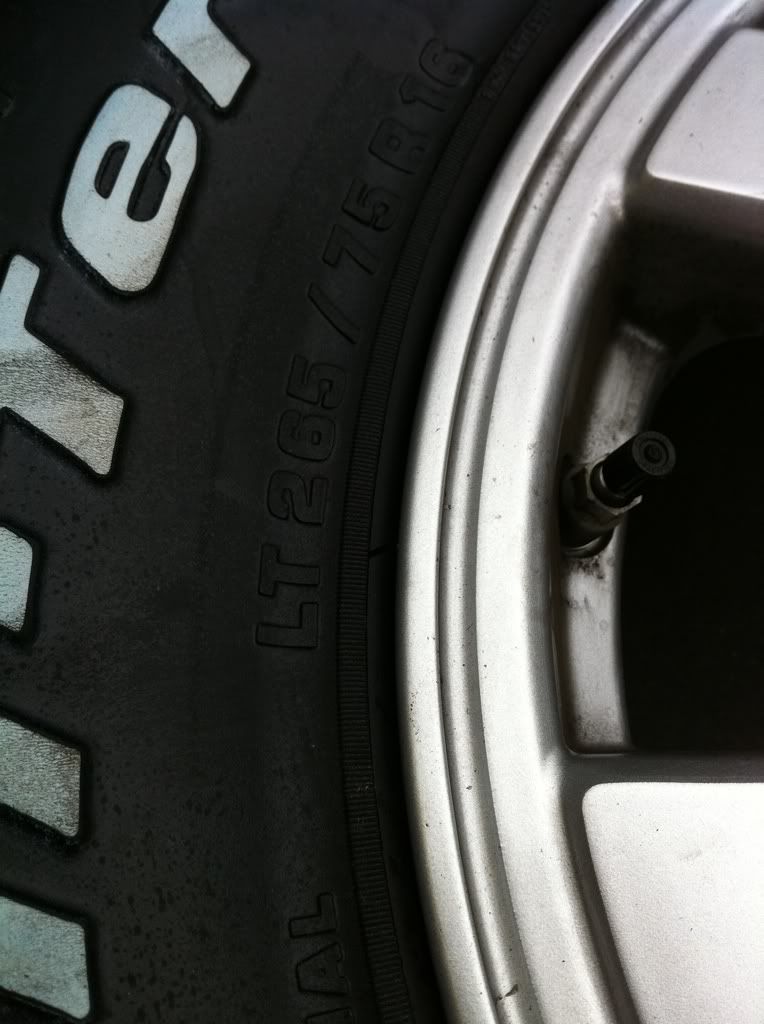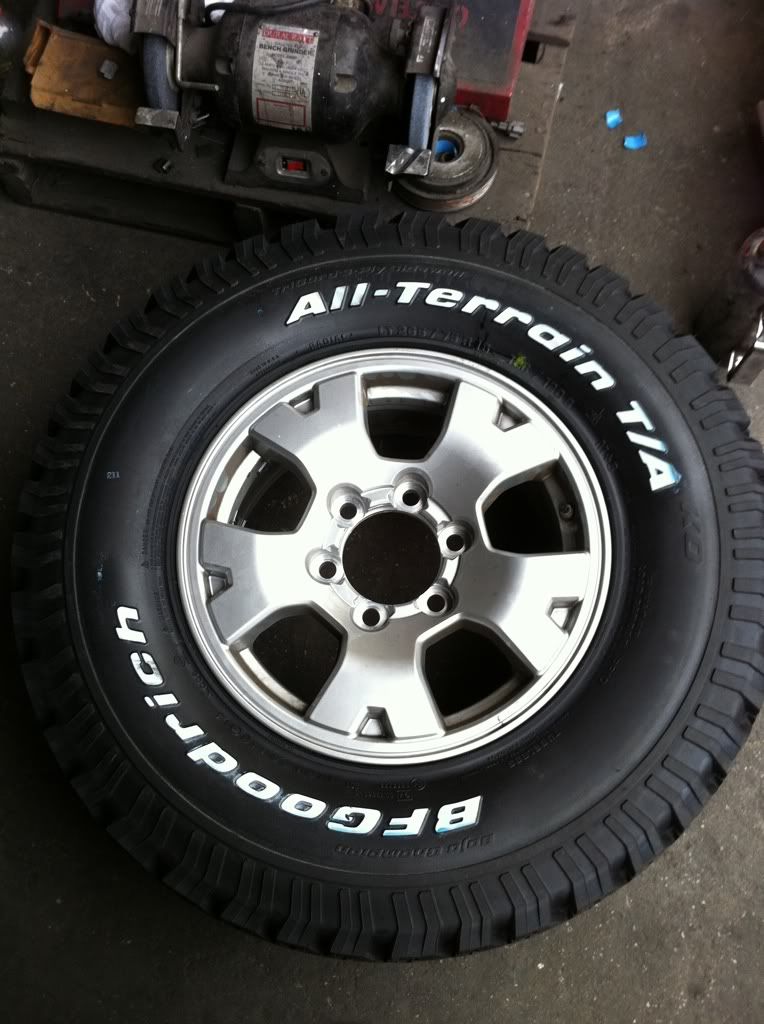 Comparing a 265/70/16 and the new 265/75/16. Bigger difference than I thought:
Crappy photo, but view of great height and aggressive stance with BFG's.