I'm putting it on a 2011 4x4, I4 Access Cab. The complete install will include:
New front coilovers, driver side spacer (to take care of the taco lean), AAL and new shocks in the rear, extended brake lines to the rear, driveshaft carrier bearing drop, and also I will be putting on new UCA's at a later time (when I get them in the mail)
Ok, so my truck is a 2011 and every bolt I had to take off came off super easy. The sway bar was kind of a PIA, and my front driver side coilover for some reason didn't wanna go in, but overall it was an easy install.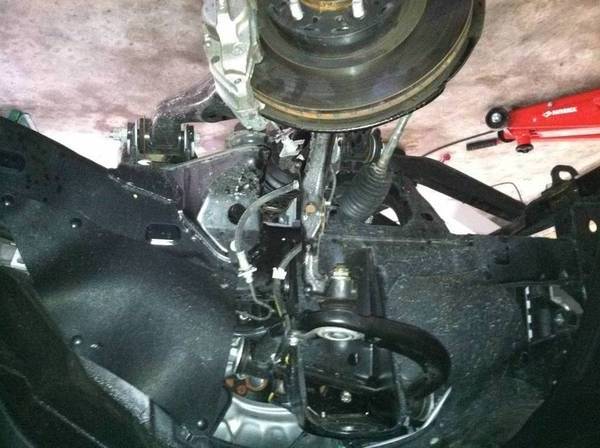 I'm tackling the rear today, right now it's nose high, (I'll take a picture later) I really didn't expect the lift to be this much, but I'm happy so far. I figure once I do the rear it'll have a slight rake, but more level than it sat stock.
Oh, and I got a few pictures!